This post includes affiliate links. As an Amazon Associate I earn from qualifying purchases.
These Triple Chocolate Pecan Fudge Brownies are without a doubt the most chocolaty brownie you'll ever make…. yes they are truly insanely delicious!
When I first found this recipe, I had my doubts about a cocoa brownie being that chocolaty. Well, I'm certainly not a doubter anymore.
It was really no surprise that I turned to Alice Medrich for the recipe. After all, she is "The Queen of Chocolate".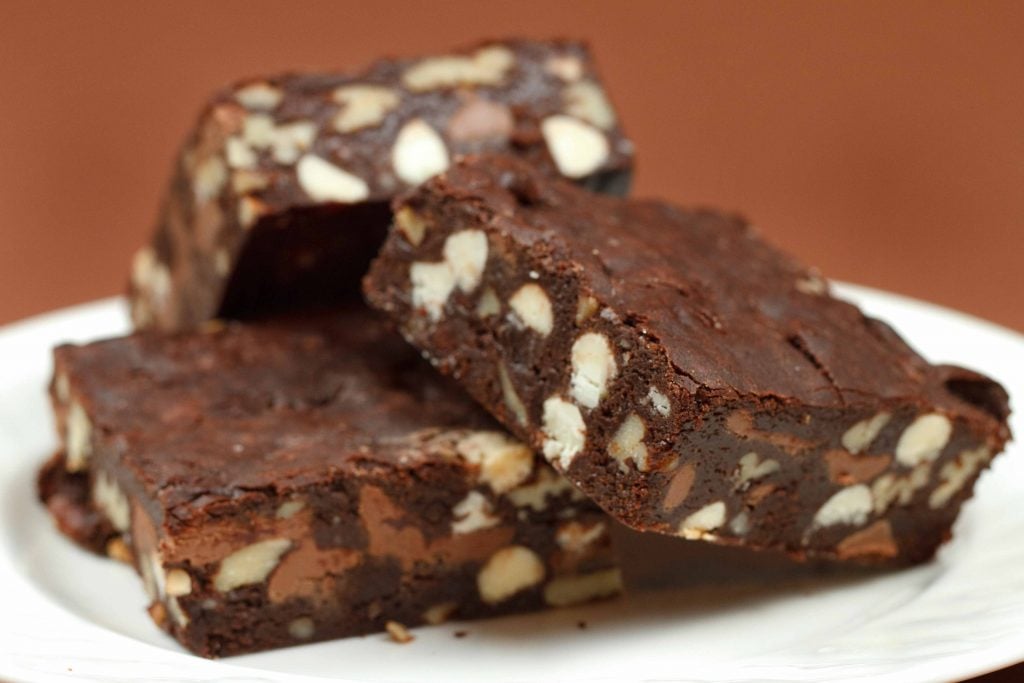 In fact, these Brownies were so rich and delicious, I actually cut them into 4 small pieces each. I must admit that I still ate 4 of them, but it kept me from trying to eat two of the full-size pecan fudge brownies!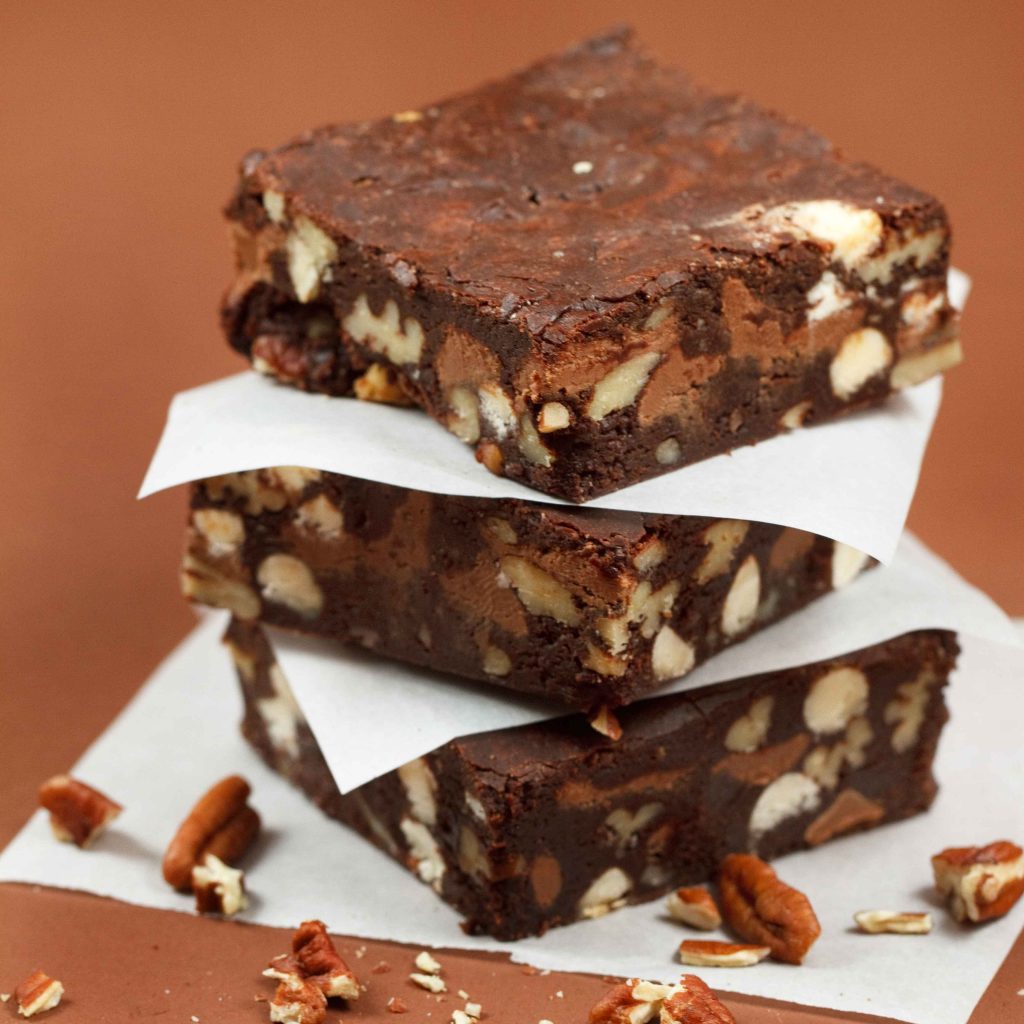 Here is the recipe for Alice Medrich's, Best Ever Cocoa Brownies…..just kicked up a notch, oh yeah you're going to love these brownies!
If you love Chocolate you may also enjoy these recipes: