This is the most delicious Vegan Chocolate Fudge Cake you'll ever taste!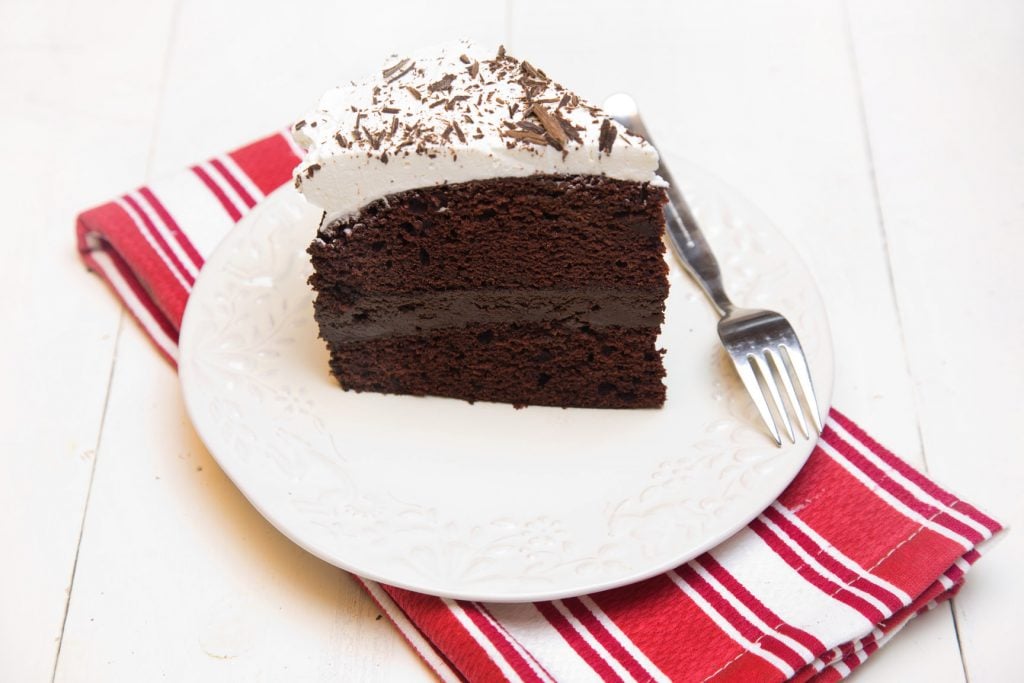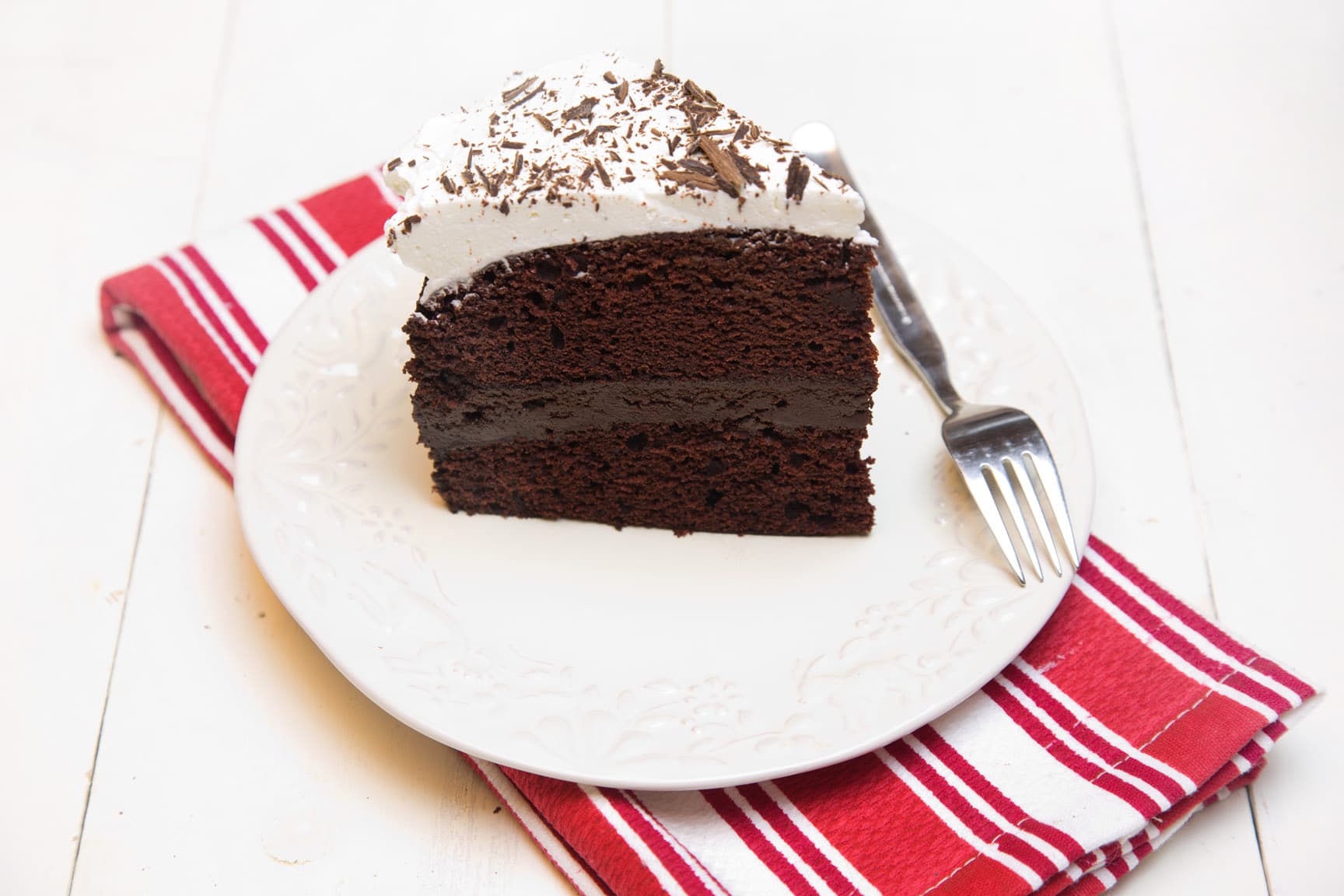 One of my great childhood memories will always be chocolate cake for breakfast…sigh. It was a wonderful thing! But that was in the days of Duncan Hines and Betty Crocker when mixes somehow began taking the place of homemade cakes. Now I'm not knocking the mixes, everything has its time and place, and they did come up with some pretty darn good cakes. But even as good as they were, they're not homemade.
I came across an old recipe for a Vegan Chocolate Cake, although at the time they had no idea it was Vegan, or even what a Vegan was, but they knew what delicious was! It was a simple recipe using oil, and vinegar instead of eggs and butter….who knew?
Well evidently those bakers from the depression knew, and when they couldn't get eggs or butter, they still came up with a recipe for the best chocolate cake I've ever had.
With my quest to eat healthier, I've been changing my dietary intake whenever possible, using Greek yogurt instead of heavy cream and sour cream, and using coconut oil instead of other oils.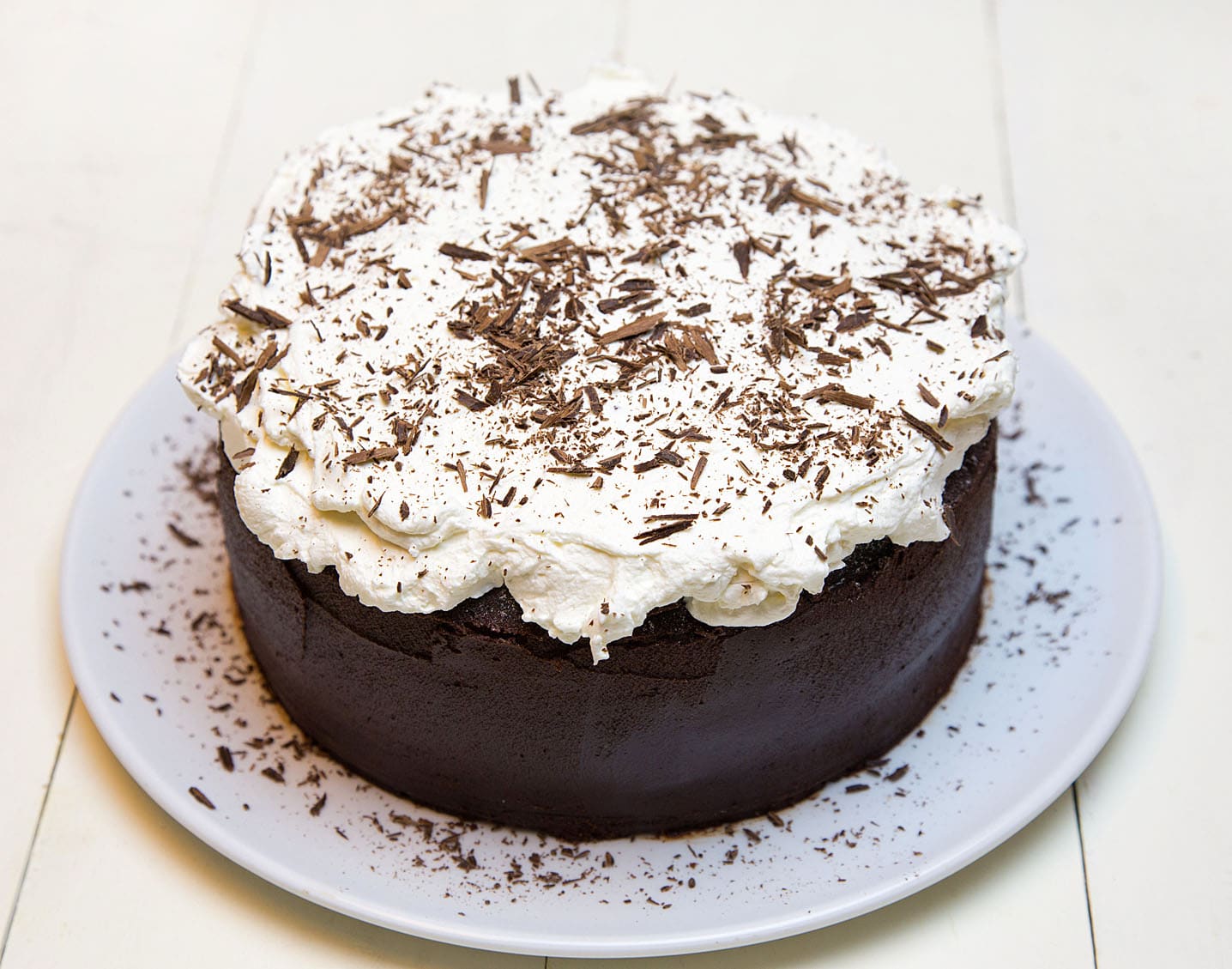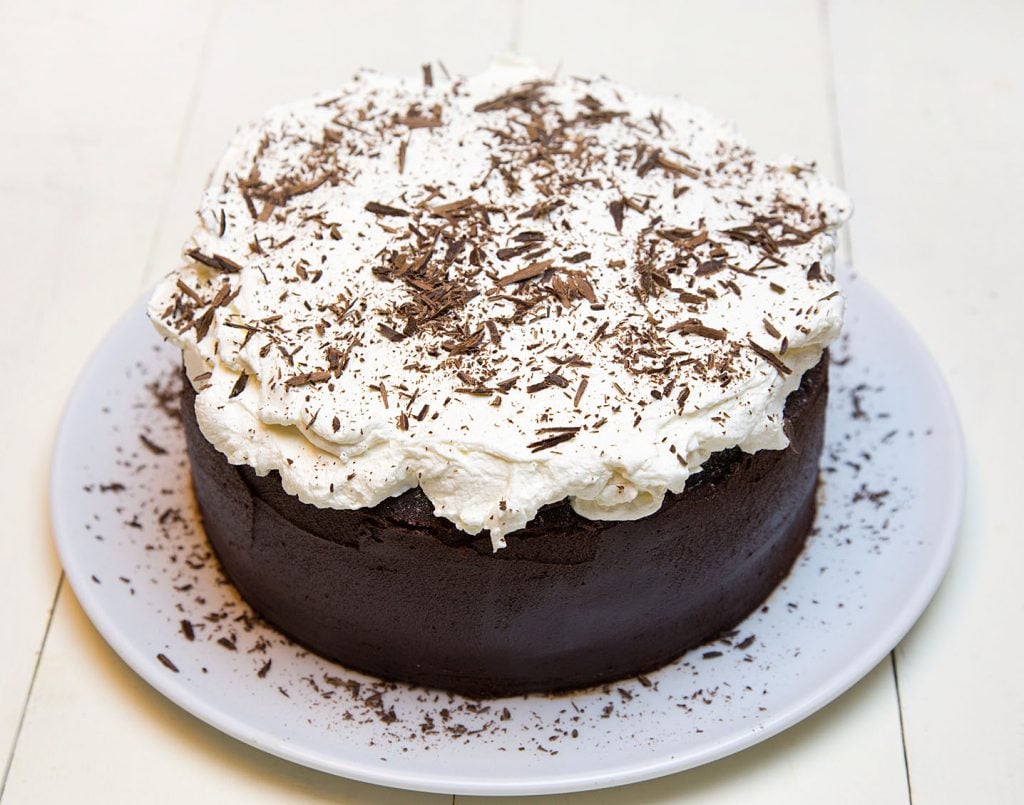 So what could I do but make my favorite chocolate cake of all time, using coconut oil.
I decided to throw a fudge layer in between the layers and used coconut oil instead of butter and it was fudgelicious!
To keep the cake Vegan I finished it with mounds of whipped coconut cream…….. it was a beautiful thing!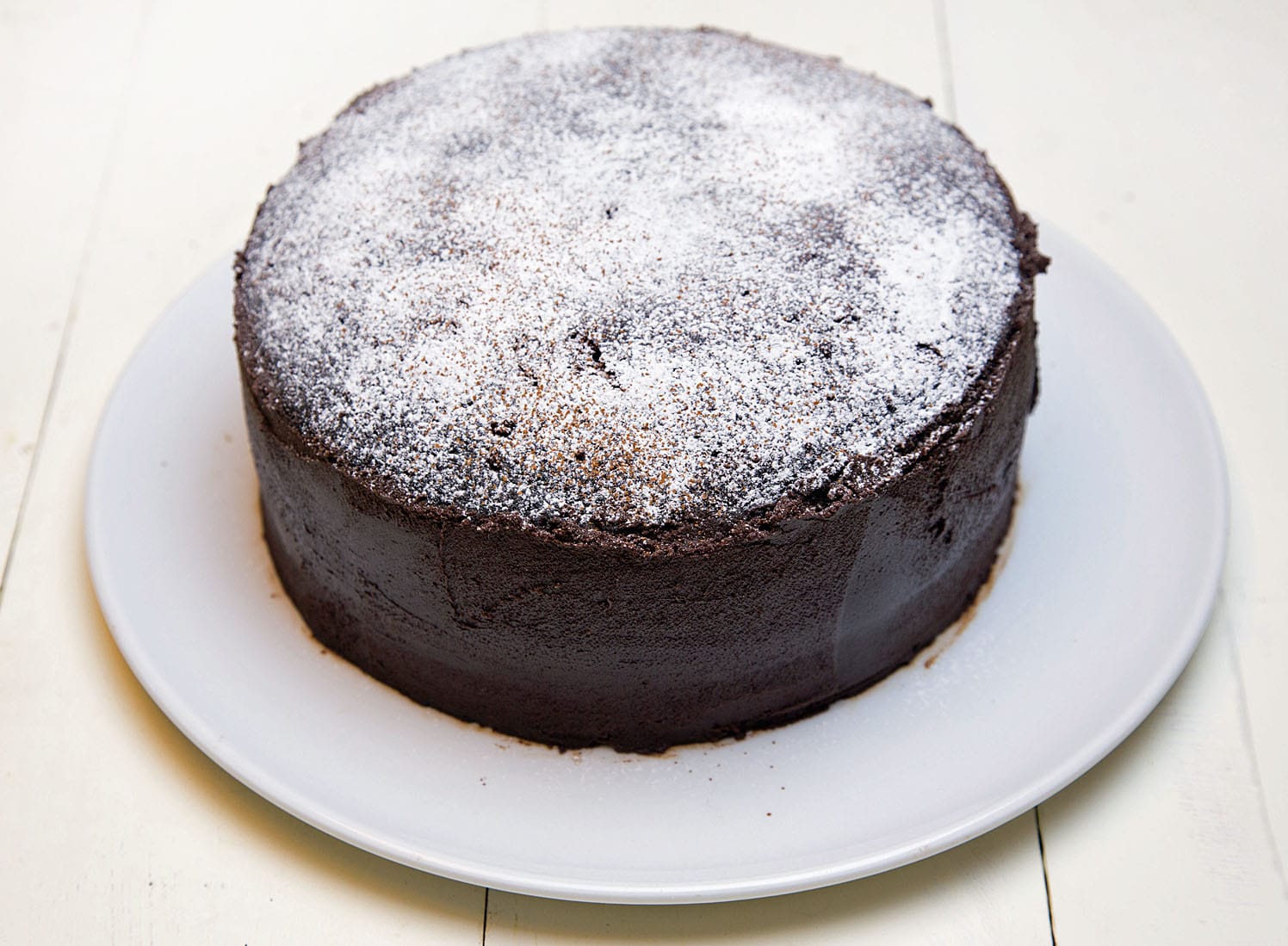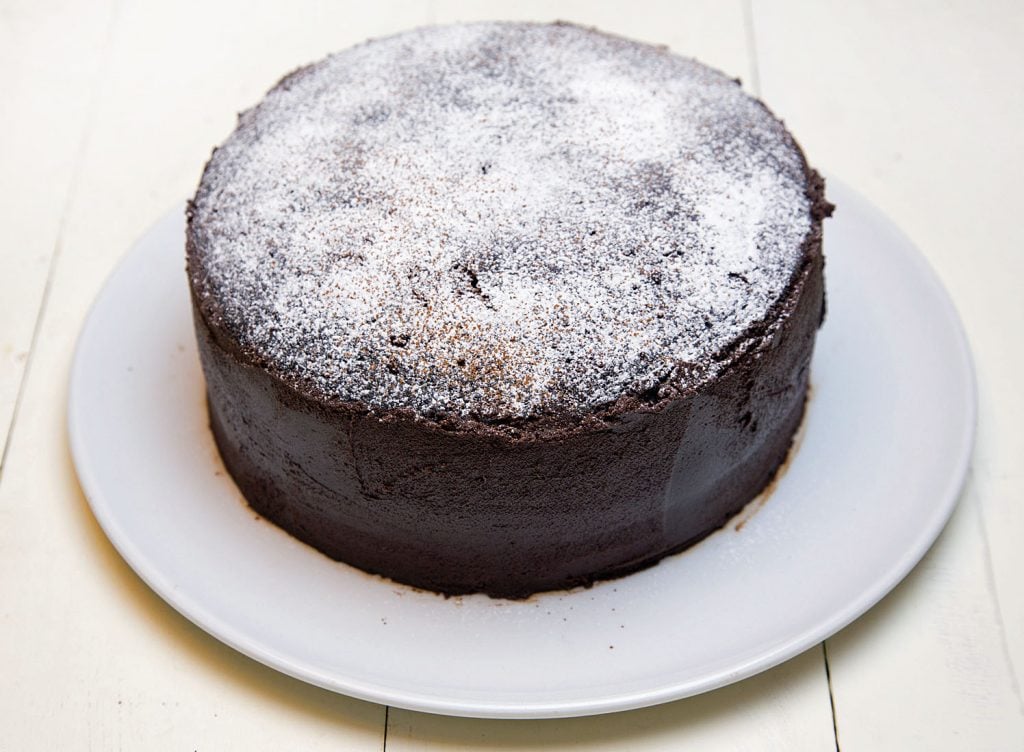 If you're not into whipped coconut cream you can always dust the cake with powdered sugar.
If you enjoyed this recipe you may also like these: