This post includes affiliate links. As an Amazon Associate I earn from qualifying purchases.
My Chocolate Mousse Cake will be a dessert your friends and family will talk about for a very long time.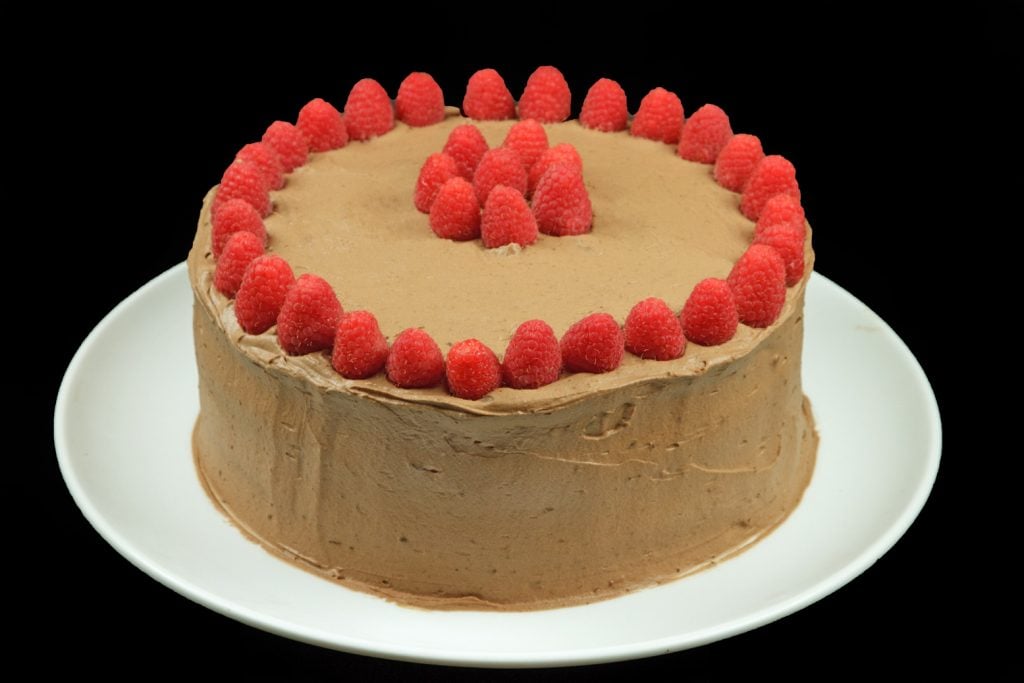 I made this incredible chocolate cake (using my olive oil chocolate cake recipe) with ribbons of rich indulgent chocolate mousse in between the layers, can you say decadent? But I didn't stop there, rather than just use the mousse for the frosting I decided to blend some mascarpone cheese into it! What I got was a light creamy version of the mousse, that didn't overpower the cake.
I used a cake ring for the first time, and since the ring wasn't quite tall enough, I stopped at 3 layers, (I originally had planned on 4 layers) but I don't think the cake suffered for lack of the additional layer. If you do make the cake and decide to go for the gusto, you'll have plenty of mousse to do it with so don't worry.
My Chocolate Mouse cake did not disappoint, it was rich and chocolaty without being overpowering, I enjoyed mine with a tall glass of ice cold milk, but it would also go great with a good cup of coffee.
If you're planning a party and looking for that special dessert to wow the crowd, I can recommend this cake, your guests will be in chocolate heaven, all begging for the recipe! It would also make the perfect birthday cake for that chocolate lover in your life, but you don't really need an excuse to make this deliciously decadent cake………. after all its Chocolate!
You might also like my Chocolate Cake with Strawberry Mousse Filling.
If you enjoy delicious desserts you may also like these recipes: