My Cannoli Cake is heaven on a plate! Three layers of moist, tender yellow cake stuffed with delicious homemade cannoli cream. Not too sweet and perfect any time of the year, and especially the holiday season!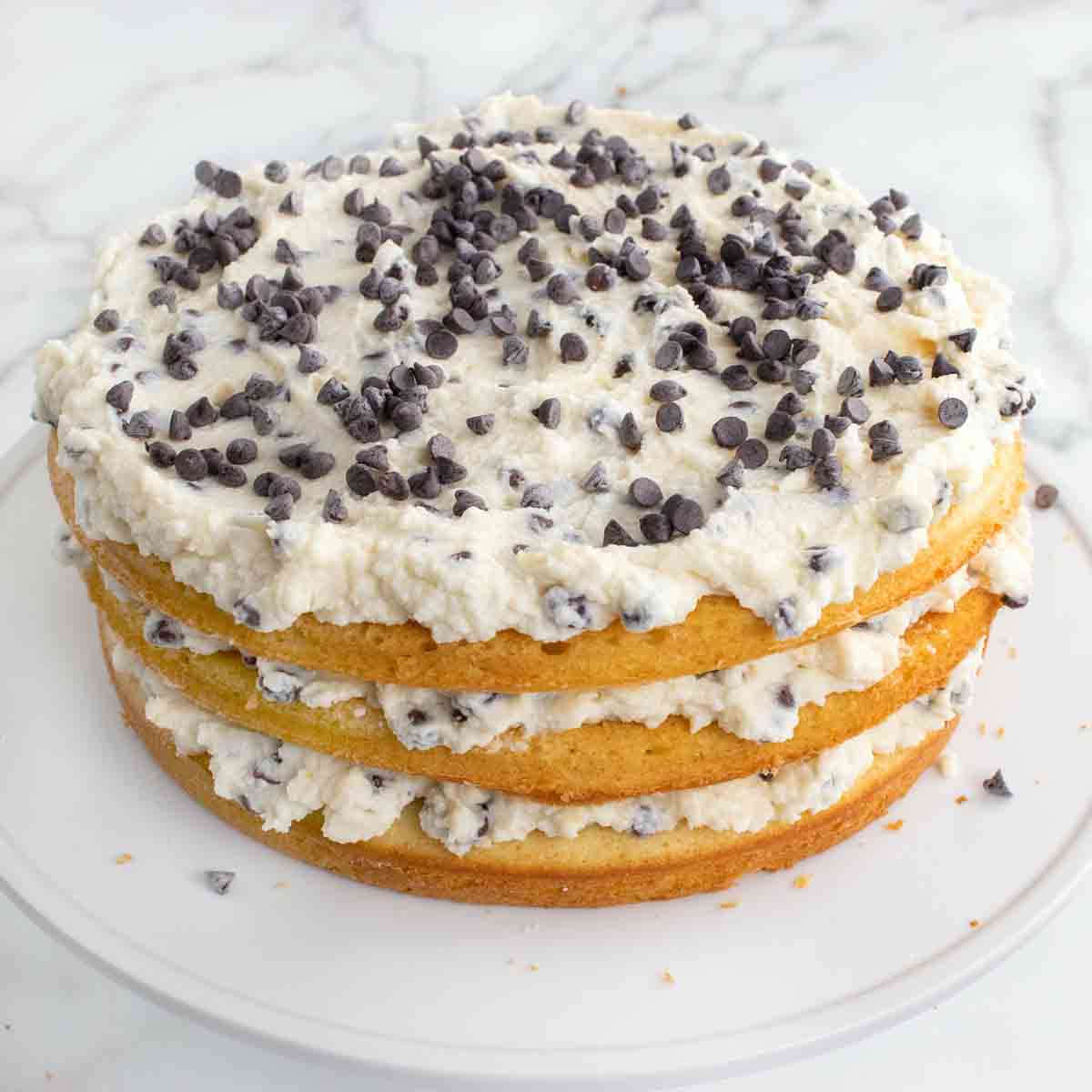 Good cannoli cream is a wonderful thing; not too sweet, creamy and with just a hint of lemon. Over the years, I have made many flavors and varieties of cannoli but I always come back to the classic, time-honored filling.
Not only is this filling perfect for cannoli, but it also makes an excellent filling for a cake. Now it's not going to be fancy, schmancy cake, but it's going to be a wonderful dessert. And a dessert your guests will talk about for years to come.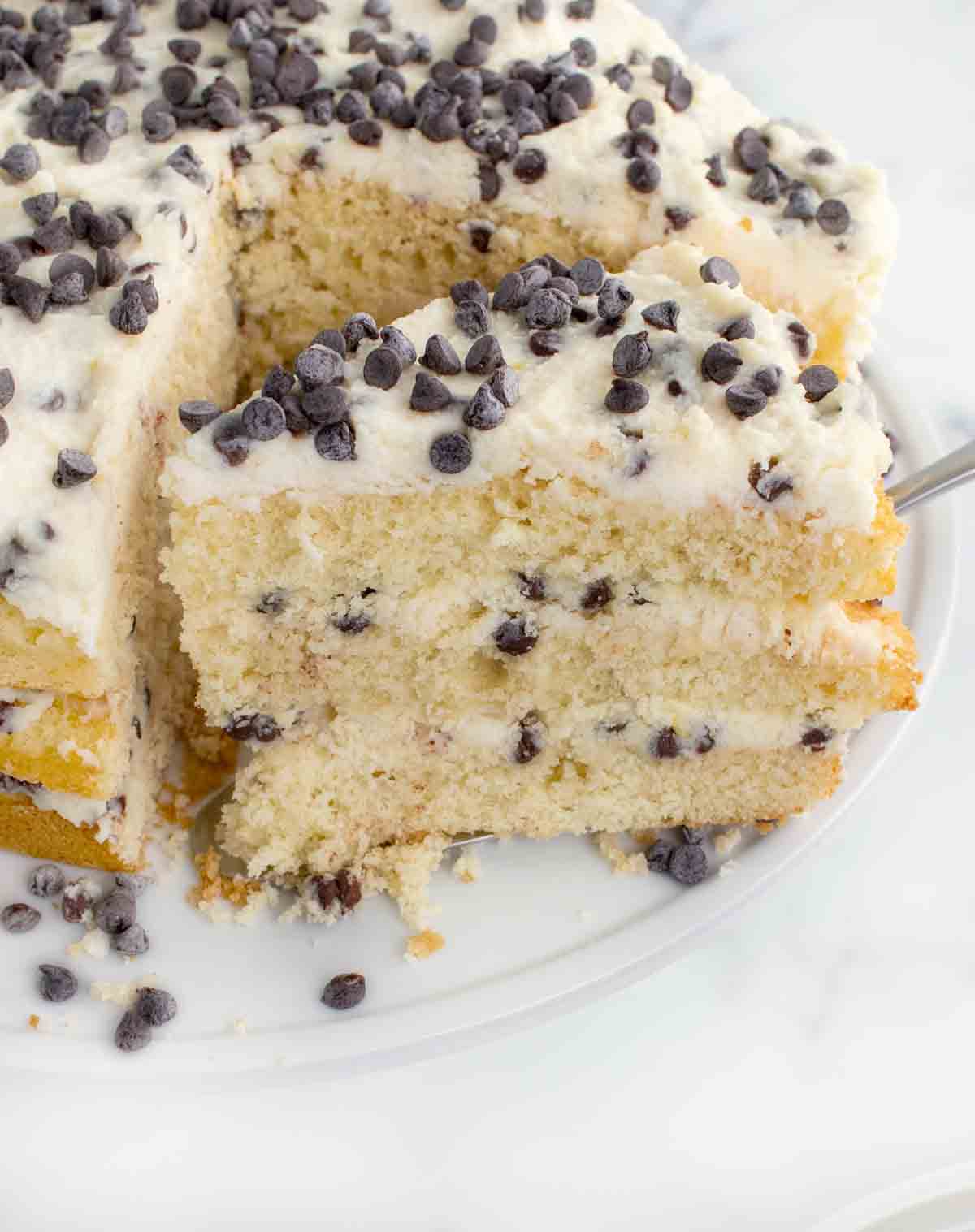 Sometimes the simplest desserts are the best. Just give me a double espresso and a slice of this cake, and I'm a happy boy.
What ingredients do I need to make a Cannoli Cake?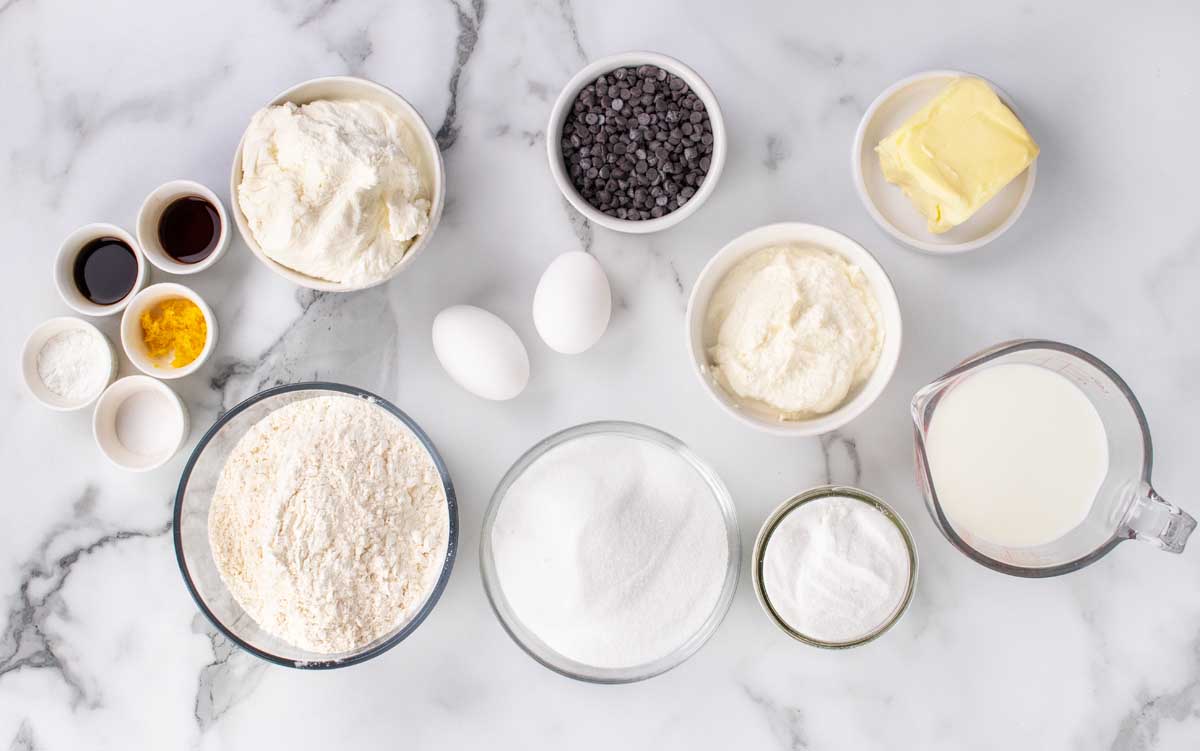 Let's start by gathering the ingredients we need to make a Cannoli Cake. In Chef Speak, this is called the "Mise en Place," which translates to "Everything in its Place".
Not only does setting your ingredients up ahead of time speed up the cooking process, it also helps ensure you have everything you need to make the dish.
Chef's Choice
USA Bakeware 9 inch Nonstick Round Cake Pan
A good cake pan makes all the difference in making your favorite layer cakes. These are the pans I use in my home kitchen.
Buy On Amazon
This post includes affiliate links. As an Amazon Associate, I earn from qualifying purchases.
09/28/2023 09:38 pm GMT
Chef's Choice
Chef's Choice
Chef's Choice
What type of ricotta should I use?
When possible, you want to use Impastata ricotta, it's a drier and smoother ricotta that has been naturally drained of any excess moisture. My other choice is Galbani or Sorrento whole milk ricotta.
How do I make Cannoli Cream?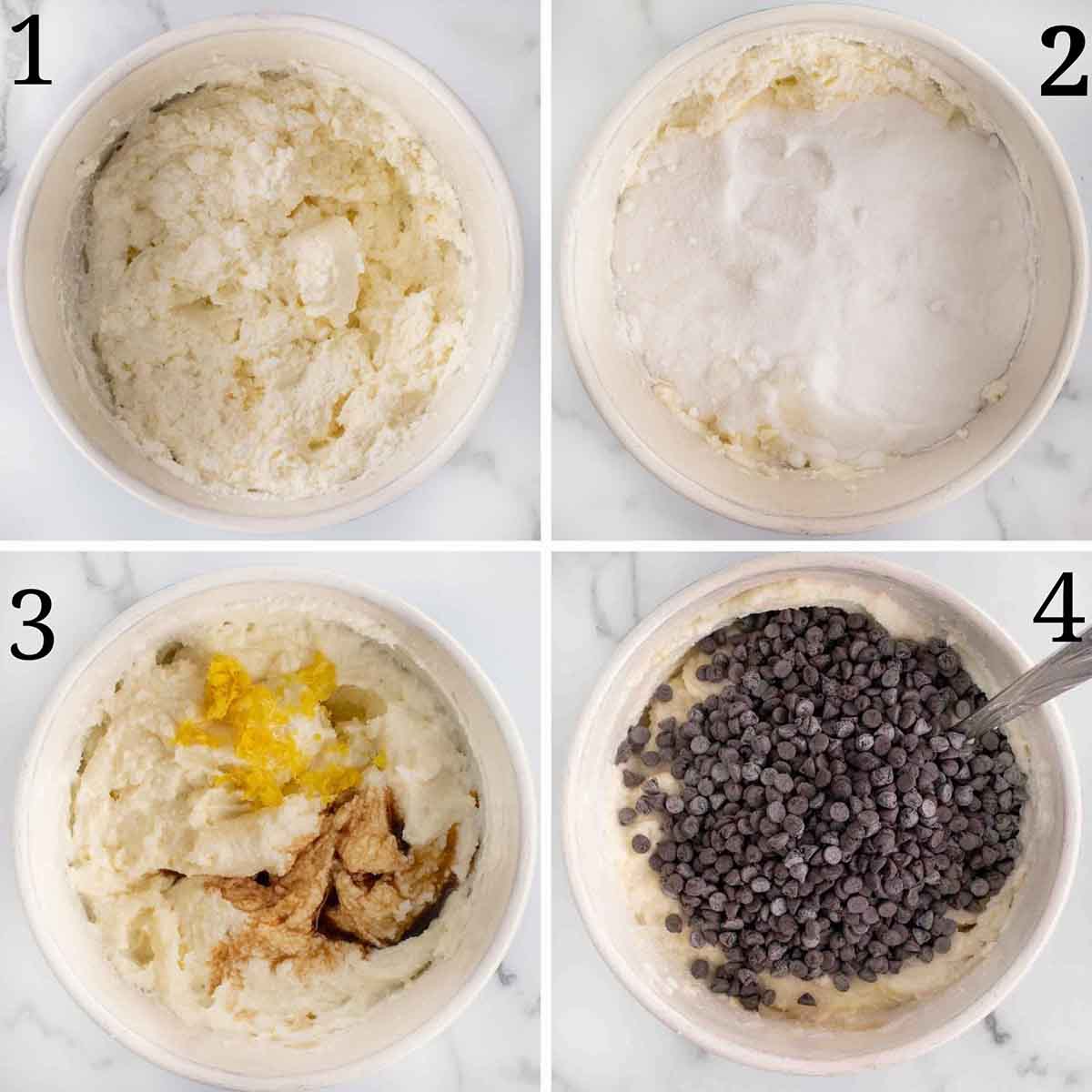 Blend together ricotta and mascarpone in a mixing bowl
Add in superfine sugar*(if you can't find superfine, use your food processor to make regular sugar into superfine. Do not let it become powder, that will be 10x, and that makes the mixture too loose.)
The secret to keeping the cream thicker is superfine sugar. 10x sugar makes the mixture too loose.
Add in lemon zest and vanilla extract
Add the mini chocolate chips
Can I make traditional cannoli with this cannoli cream filling recipe?
*You can use my recipe for cannoli cream with your favorite cannoli shells. Cannoli are the perfect dessert when you want something light after dinner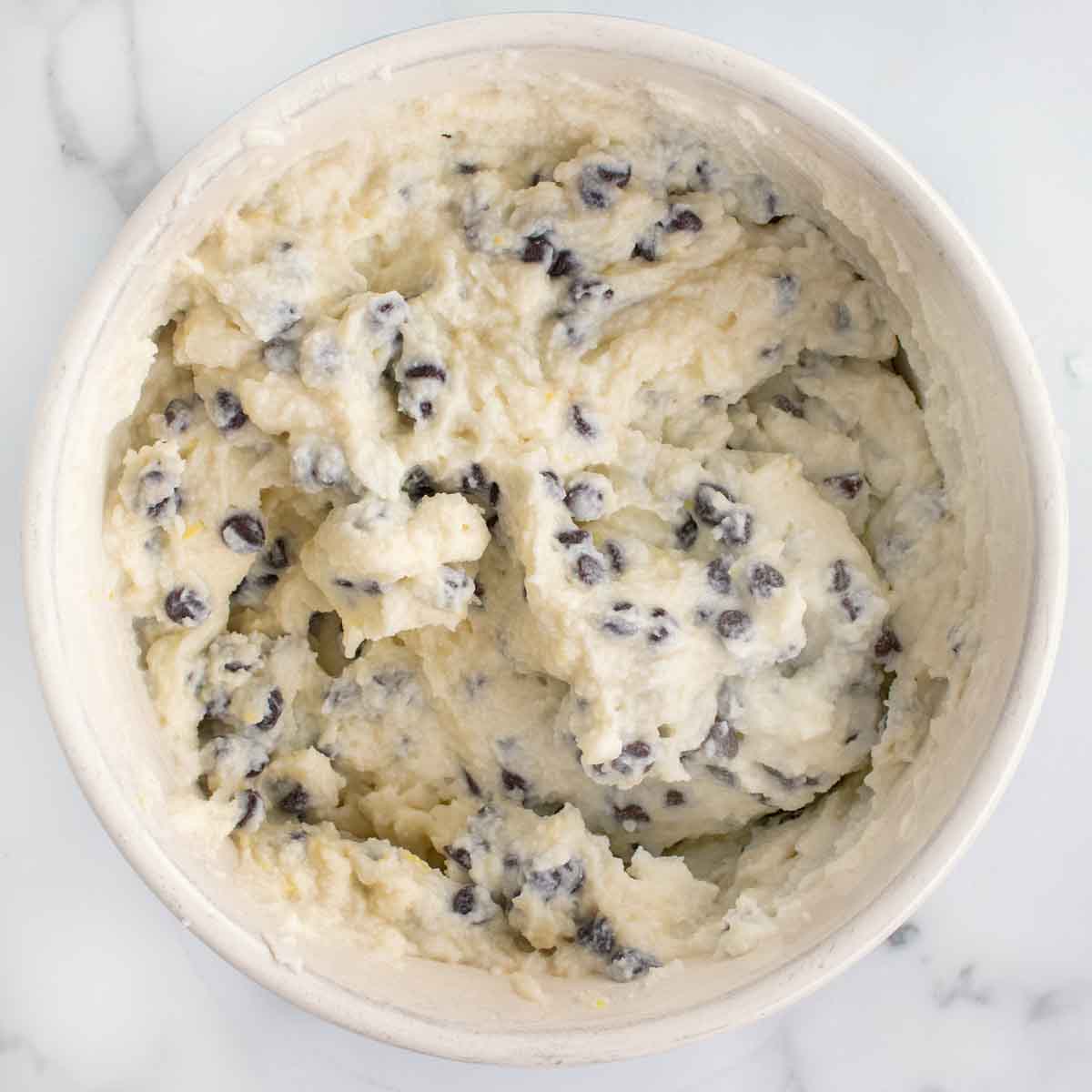 Refrigerate for 2 hours, if possible, before using as filling for the cake.
*This can be made the day before
Do you love Cannoli filling? My Chocolate Mousse is another delicious filling recipe you can use for your dessert recipes.
How do I make a yellow cake?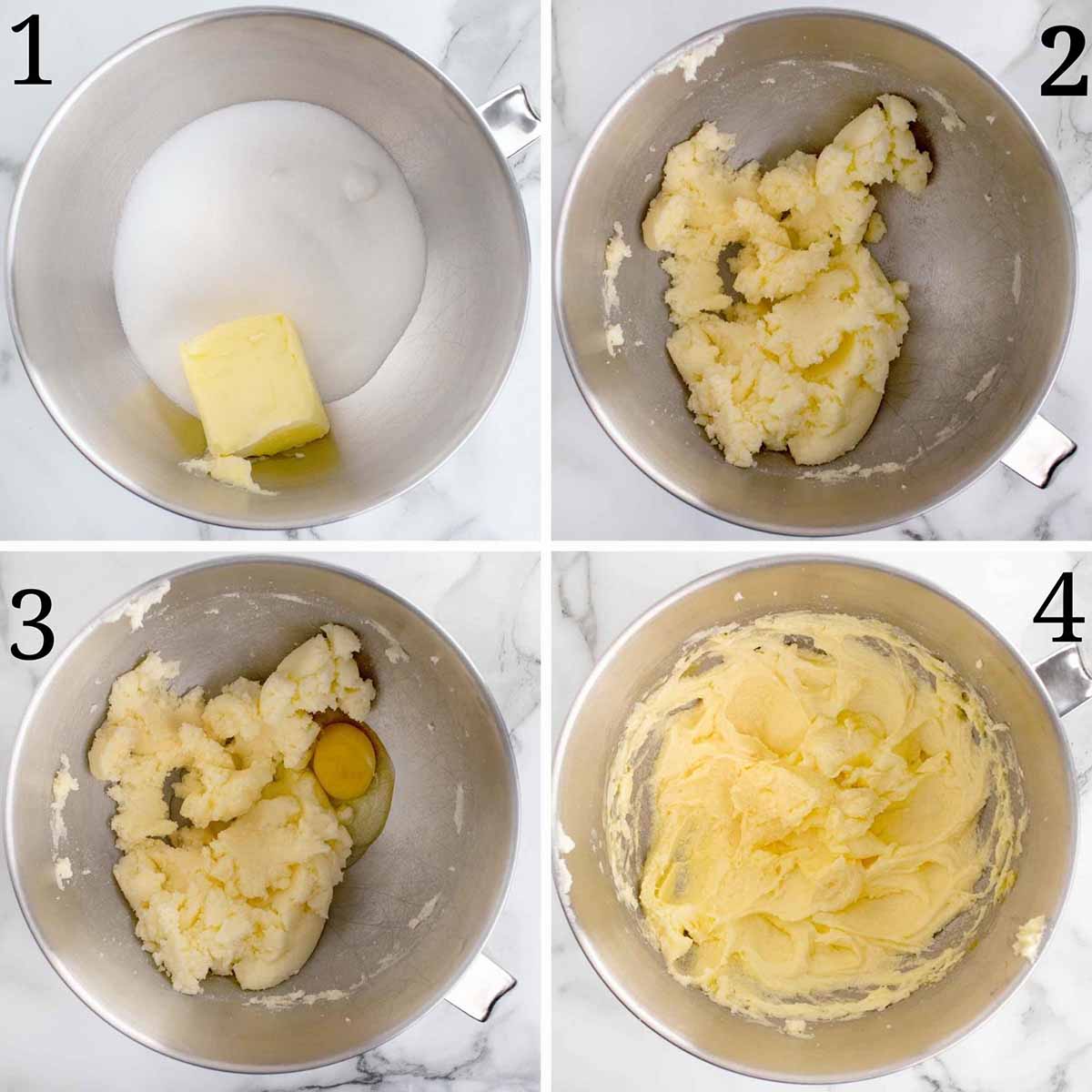 Add the softened butter and sugar to your mixer.
Whip until light and fluffy.
Add the eggs one at a time.
Mix well after each addition.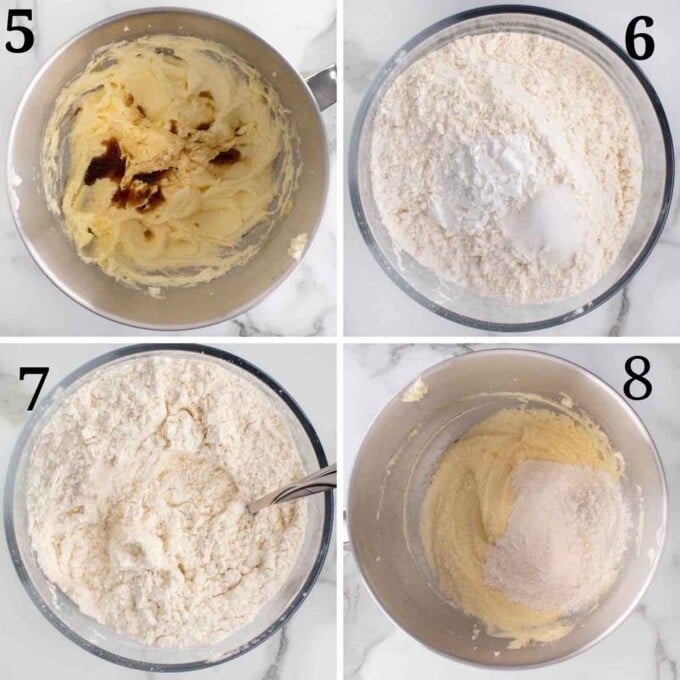 Add the vanilla to the mixture and blend to combine.
Add the flour, salt, and baking powder to a large bowl.
Whisk until fully blended.
Begin adding the flour mixture, one-third at a time.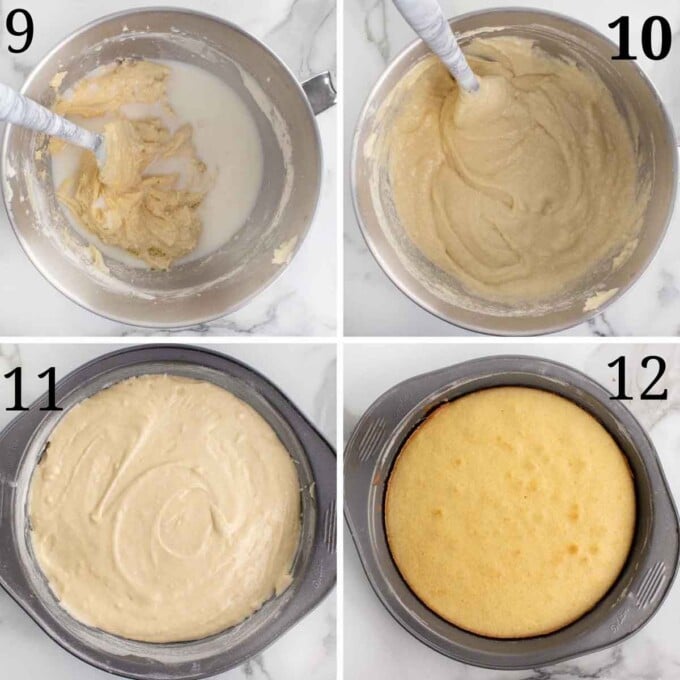 Add the milk, alternating with the flour mixture.
Continue until all the ingredients have been added and incorporated.
Divide the mixture into three floured 9″ cake pans and bake at 350 degrees for about 20 minutes, or until a toothpick inserted in the center out clean.
Allow cakes to cool completely before adding cannoli cream.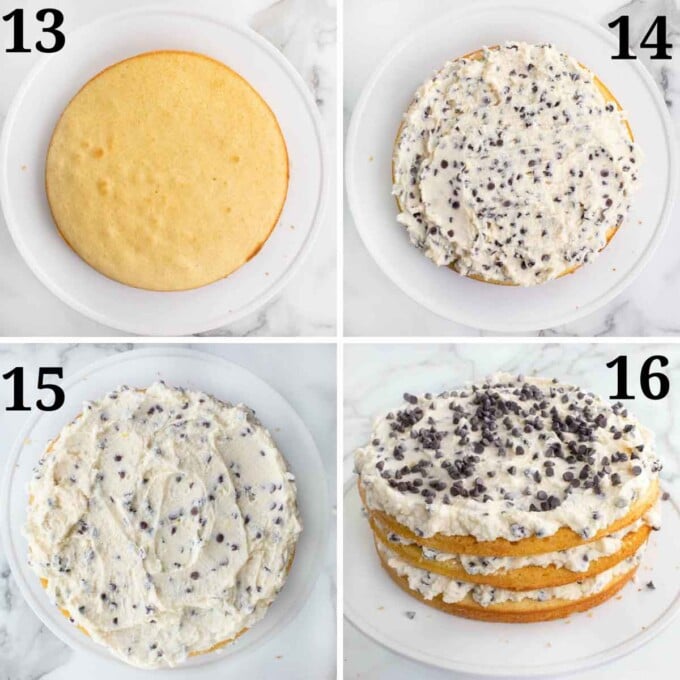 Divide the cannoli filling into thirds and top each layer with one-third of the cream.
Top the cannoli cake with mini chocolate chips.
Refrigerate for 2 hours before slicing.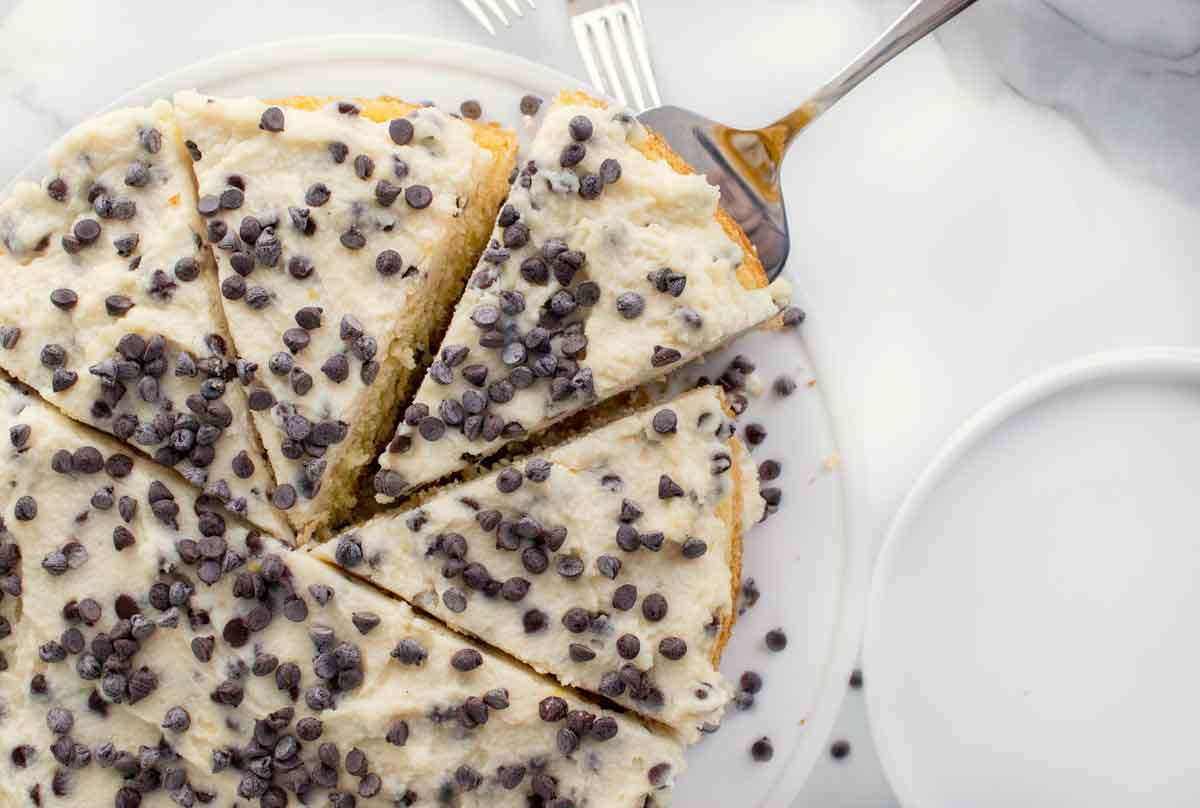 This is a cake that won't make you crazy. It's easy to make, and you can easily add your own touches. My Italian Cannoli Pound Cake is another delicious treat you might like.
Recipe FAQ's
Can I make chocolate cannoli cream?
Yes, you can. Add ¼ cup of unsweetened cocoa to the mixture when you add the sugar.
Can I use liqueur in cannoli cream?
Yes, you can. Add it in place of the vanilla.
How can I add more flavor to the cake layers?
Make a simple syrup and add in your favorite liqueur or extract as a flavoring. Brush the layers with the syrup as you assemble the cake, before adding the layer of cannoli cream.
Can I add other toppings to cannoli cream?
Yes, you can. Add your favorite chips, or candied fruit to the cannoli cream.
Does my cannoli cake need to be refrigerated?
Yes, it does. Take it out of refrigeration about 30 minutes before serving to let it come to room temperature.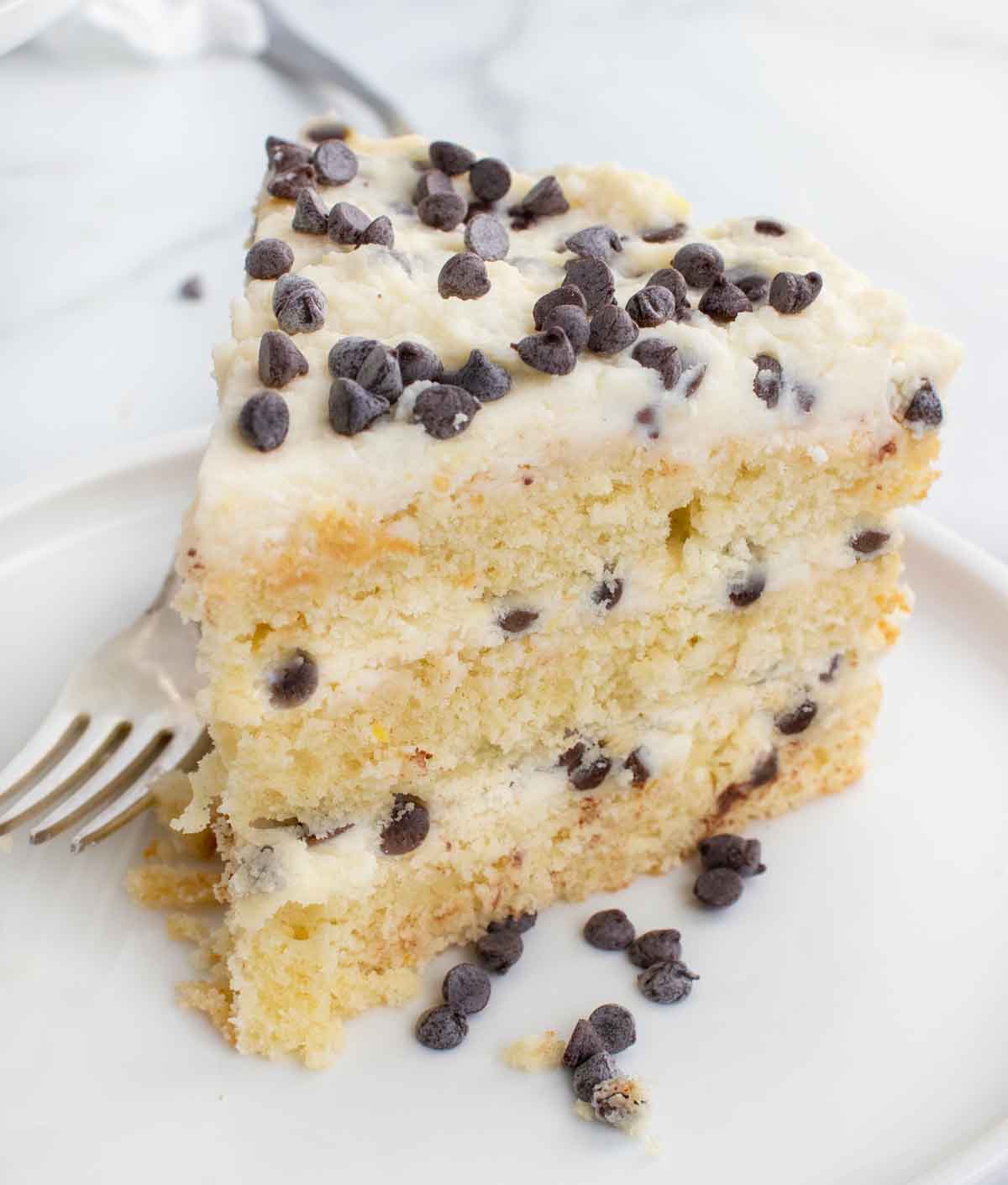 Have fun with this simple cannoli cake; just make sure you have enough espresso (or milk) in the house to go along with my authentic Italian dessert!
More Cake Recipes You'll Love!