Bring sunshine into your world with these oh-so-delicious and easy-to-make Lemon Ricotta Cookies! I made mine with Meyer Lemons but they are just as delicious using regular lemons.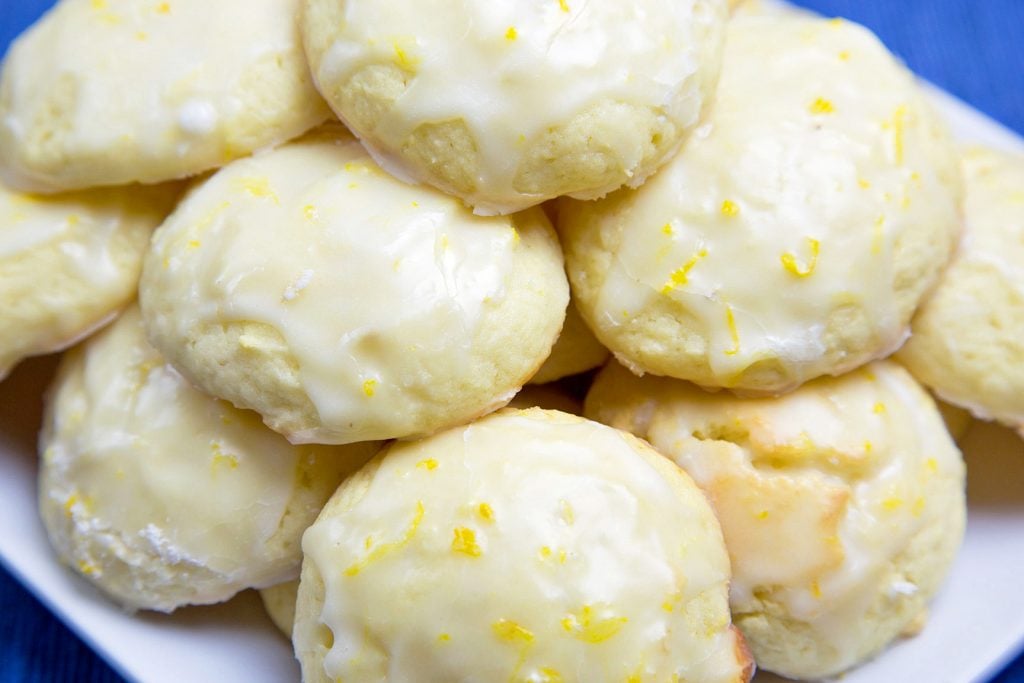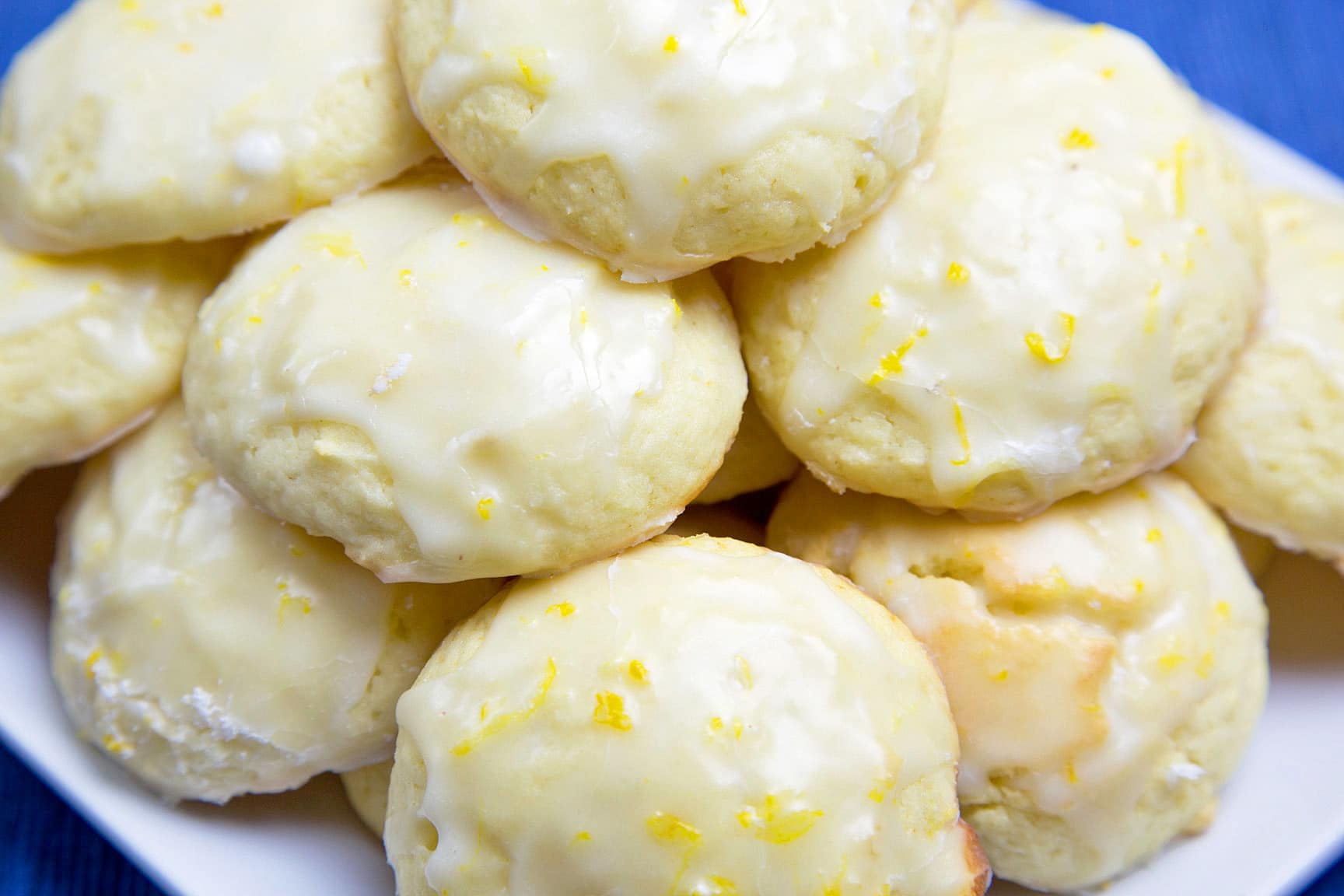 One of the great joys of life is baking cookies. Most cookies don't take long to prepare and take little time to bake. If you count eating the batter as you go, cookies are about as close to instant gratification as you can get!
It's amazing what you can forget through the years and the emotions that can surface when those memories come flooding back to you. For so long, I had blocked out the memories of my time with Mama Jeanette, but over the past few years, some of the dishes I've made have triggered those memories.
And I remember the first time she made her lemon ricotta cookies for me like it was yesterday…..sigh
What ingredients do I need to make Lemon Ricotta Cookies?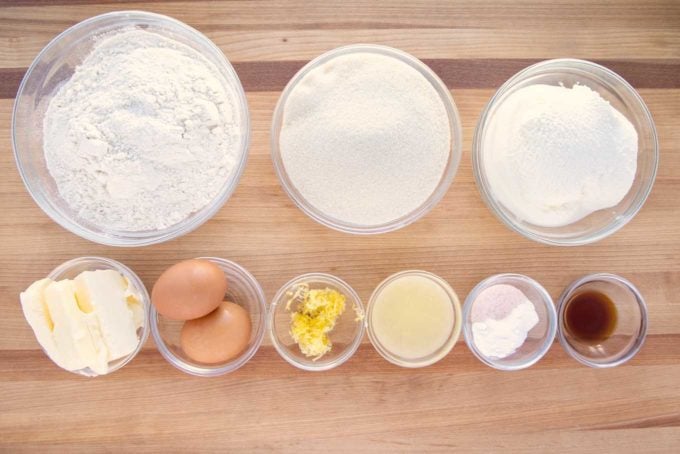 Let's start by gathering the ingredients we need to make Meyer Lemon Ricotta Cookies. In Chef Speak this is called the "Mise en Place" which translates to "Everything in its Place".
Not only does setting your ingredients up ahead of time speed the up cooking process, but it also helps ensure you have everything you need to make the dish.
**All Ingredients should be at room temperature.
How do I make Lemon Ricotta Cookies?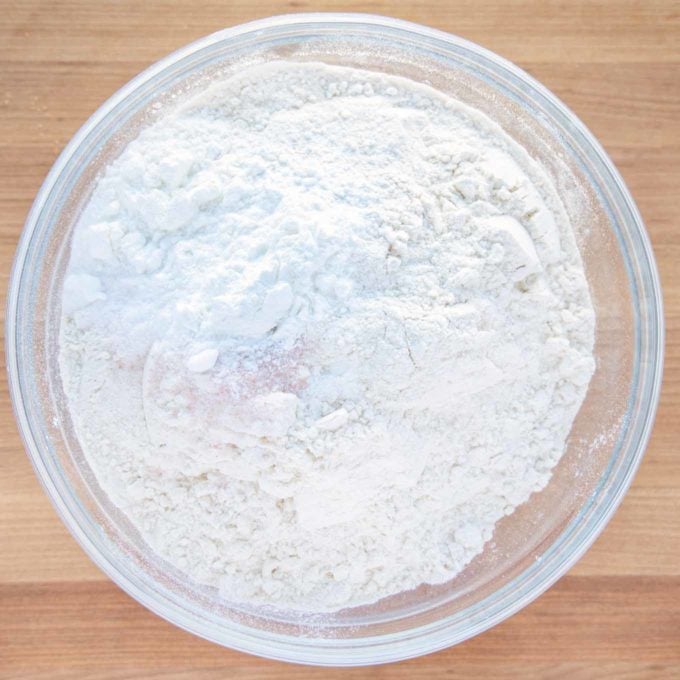 The first step is mixing the flour together with the sea salt, baking soda and baking powder. Blend it together well and set aside until needed.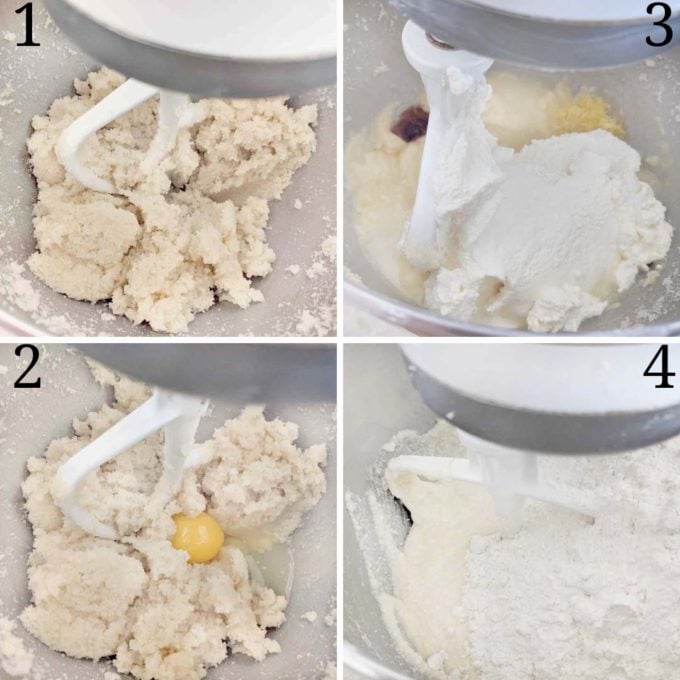 In the bowl of your stand mixer, combine the butter and the sugar, and beat until light and fluffy, 4-5 minutes
Add the room-temperature eggs one at a time until well blended.
Add the ricotta, lemon juice, vanilla and zest, and mix until well blended.
Add in dry ingredients and mix just enough to incorporate.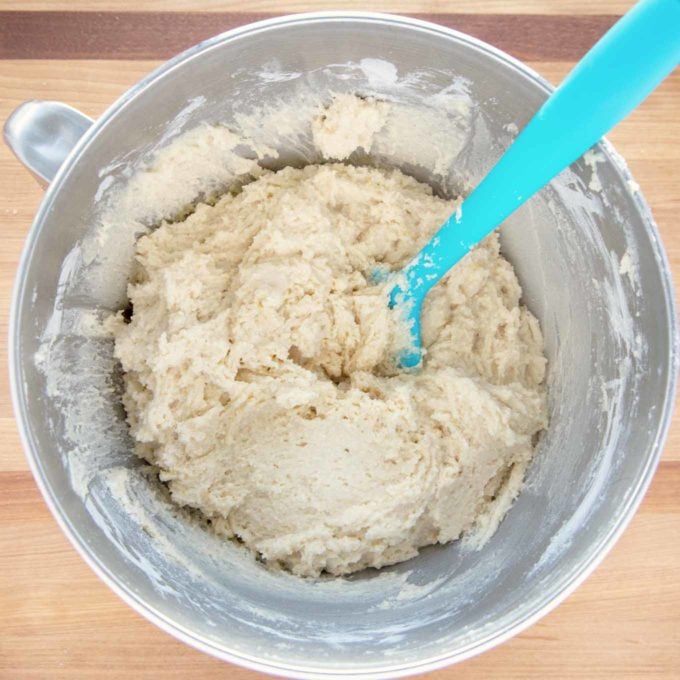 When your cookie dough is finished, it needs to be refrigerated for at least one hour. Overnight or longer is even better. You want the dough to be cold. I used a one-ounce cookie scoop to make my cookies; that's why they look round. You could also roll them by hand, but make sure to chill them after rolling.
**If you're making the cookies in batches, make sure to refrigerate the dough that's not baking.
Can I make larger Lemon Ricotta Cookies?
No, you can't! Cookies should be no larger than one tablespoon in size; anything larger than one tablespoon will yield flat cookies that resemble poorly made sugar cookies.
Can I freeze the ricotta cookie dough?
Yes, you can. The cookie dough can be kept frozen for up to three months, make sure to have it in a well-sealed container and double-wrap it with plastic wrap. When you're ready to bake, let the dough thaw overnight in the fridge.
Can I freeze Lemon Ricotta cookies?
Yes, you can. You can freeze unglazed baked cookies freeze for up to 3 months. Make sure they are in a well-sealed container and double-wrapped with plastic wrap. When you're ready to serve the cookies, allow them to thaw overnight in the refrigerator. Let the cookies come to room temperature before glazing and serving
Make the lemon glaze for the cookies when you're ready to bake them. I added some lime zest to this batch to add a little color to the glaze. Try the glaze with your favorite citrus fruit. Oranges or just limes would add wonderful flavors to the glaze.
It's really easy to make. Mix confectioners sugar with lemon juice and zest. After the cookies have completely cooled, spoon a little of the glaze on the top and use the spoon to help spread it on top of the cookie.
The cookies had a light texture with an almost cheesecake-like flavor, but it was the lemon glaze that pushes them over the edge.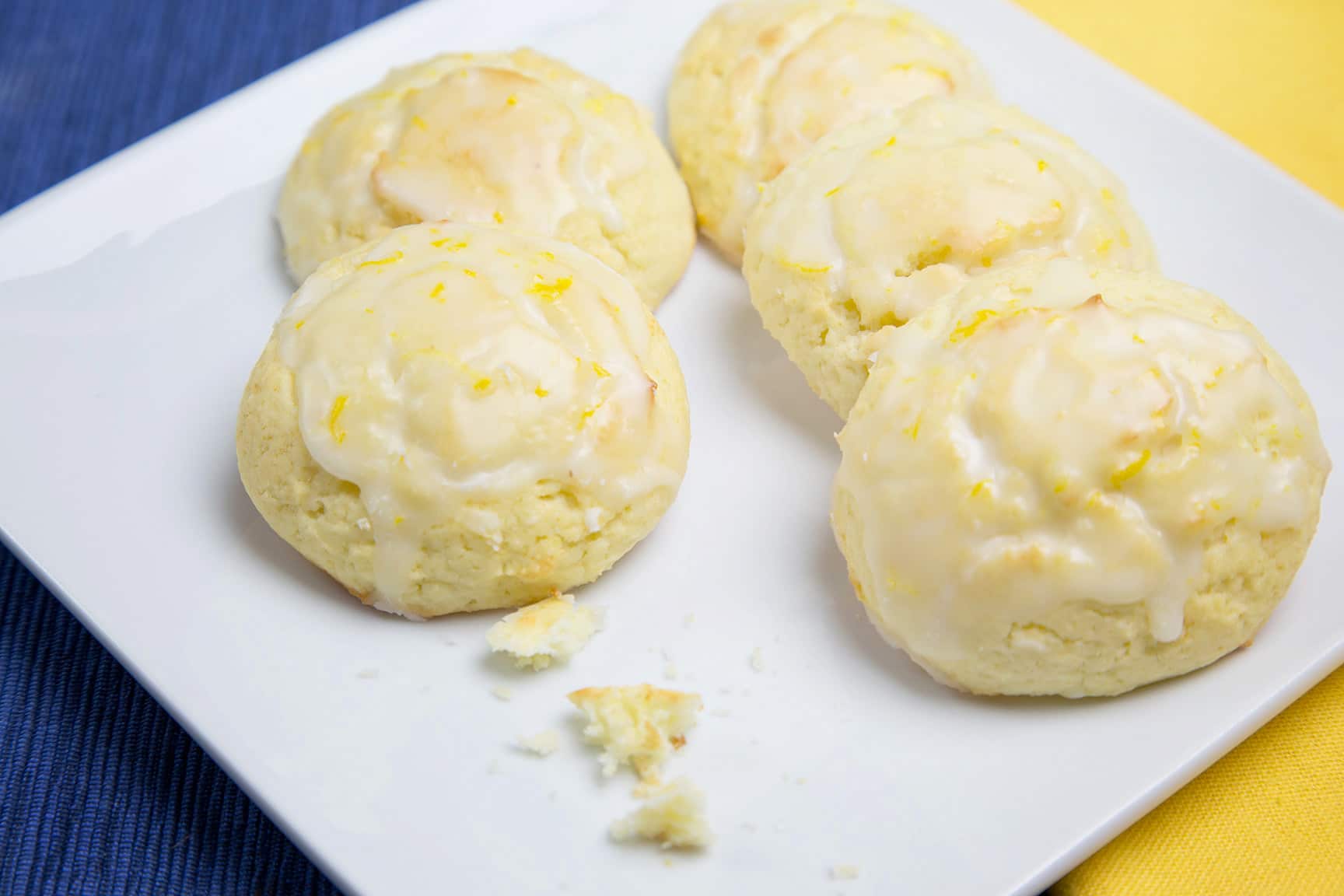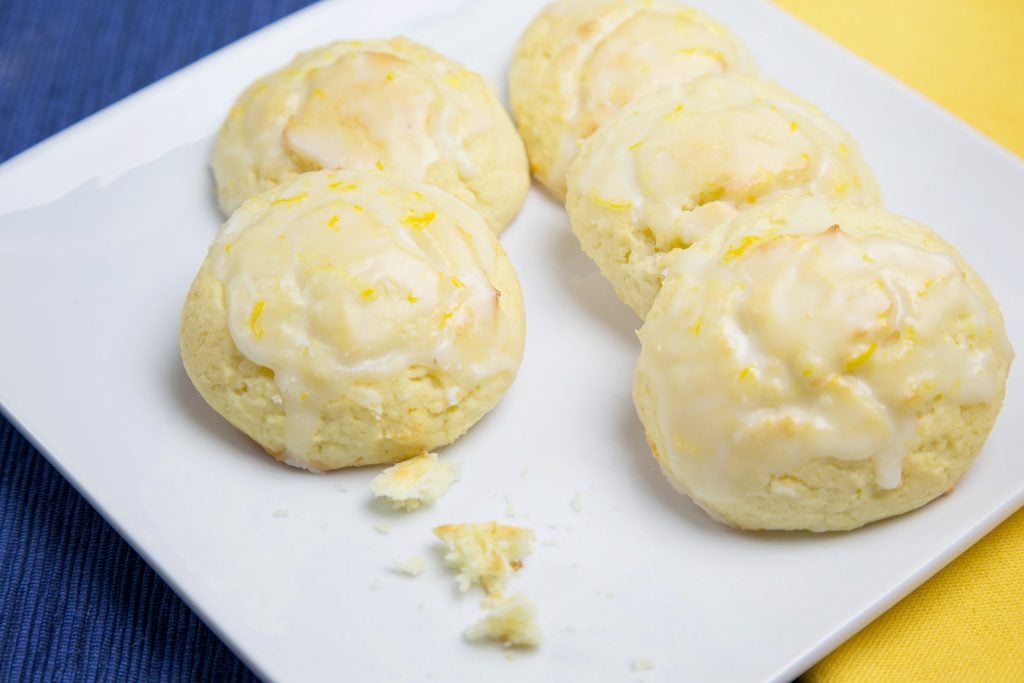 If there are any left after the first day, store them in a loosely sealed container; otherwise, the moisture will ruin the consistency of the cookie.
More Cookie Recipes You'll Love!