When it comes to comfort food, White Cheddar Truffle Mac and Cheese is at the top of my list. A creamy white cheddar sauce with a touch of earthy truffle oil makes my Truffled Mac and Cheese an amazingly delicious dish.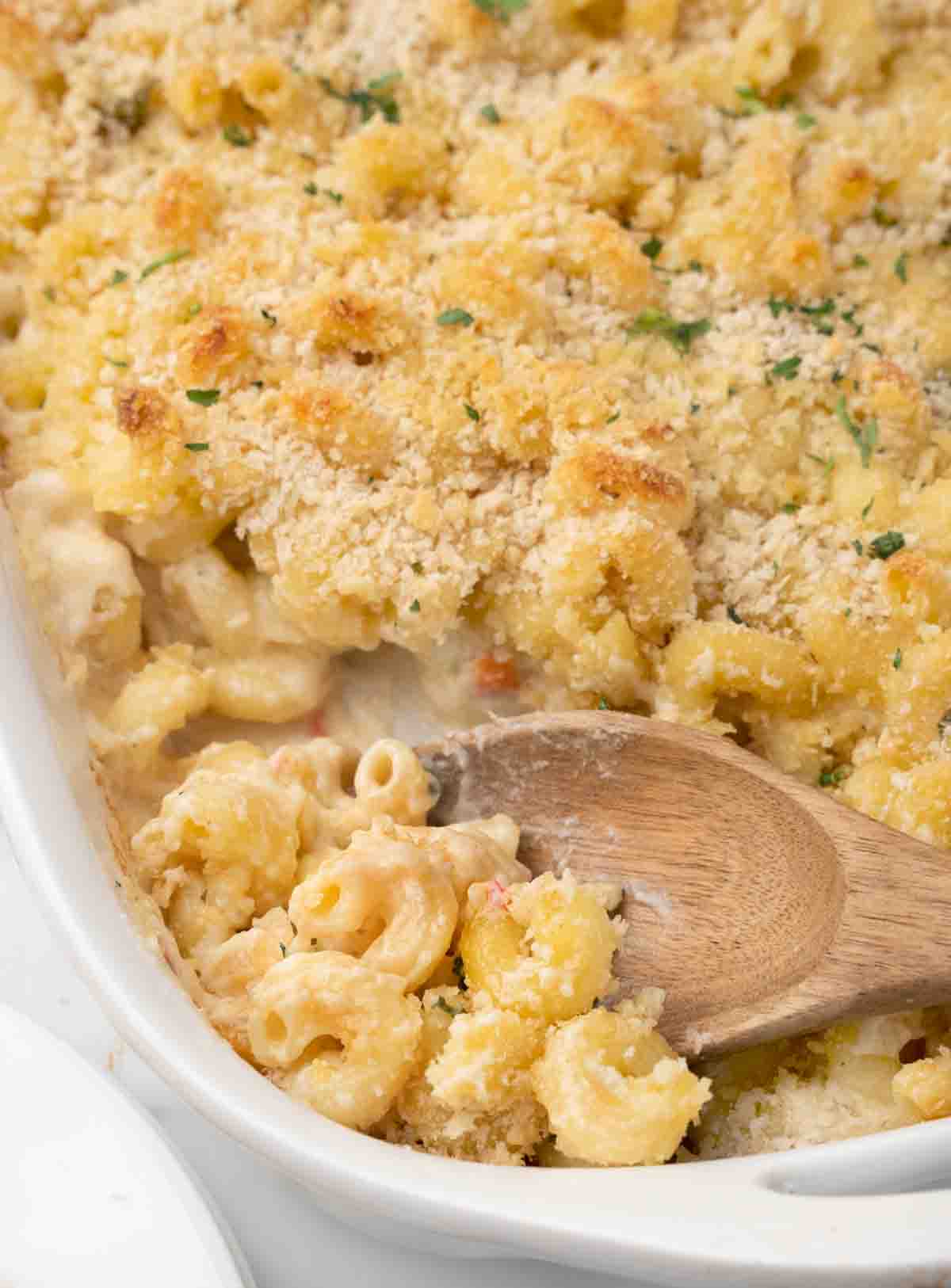 For years chefs kept a closely guarded secret on how they achieved the flavor profiles of certain signature dishes that they served to their guests. One of the secret ingredients that makes a simple dish extraordinary is White Truffle Oil.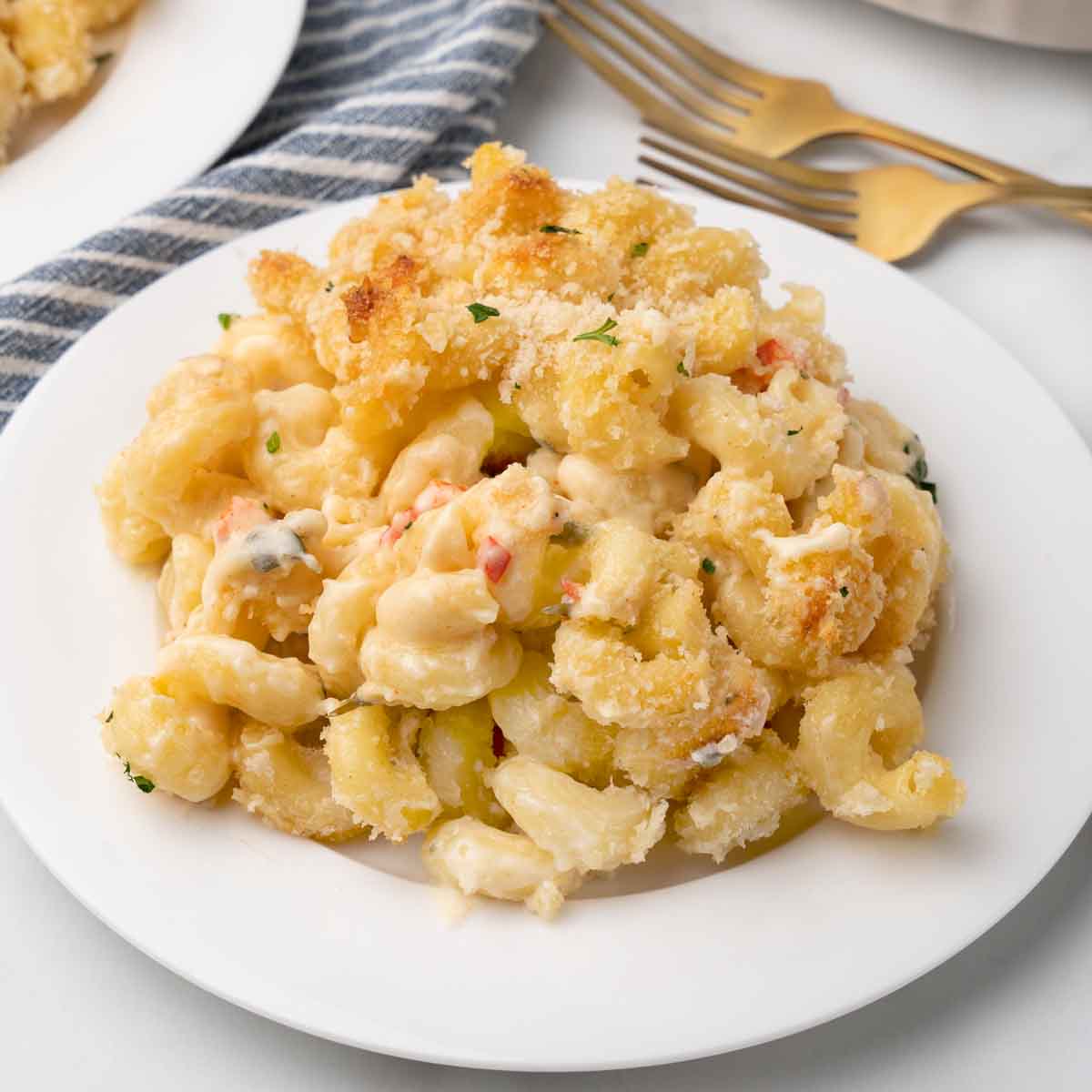 But what many people don't know is that you can buy truffle oil and replicate your favorite restaurant dishes in your own home.
Ingredients to make Truffle Mac and Cheese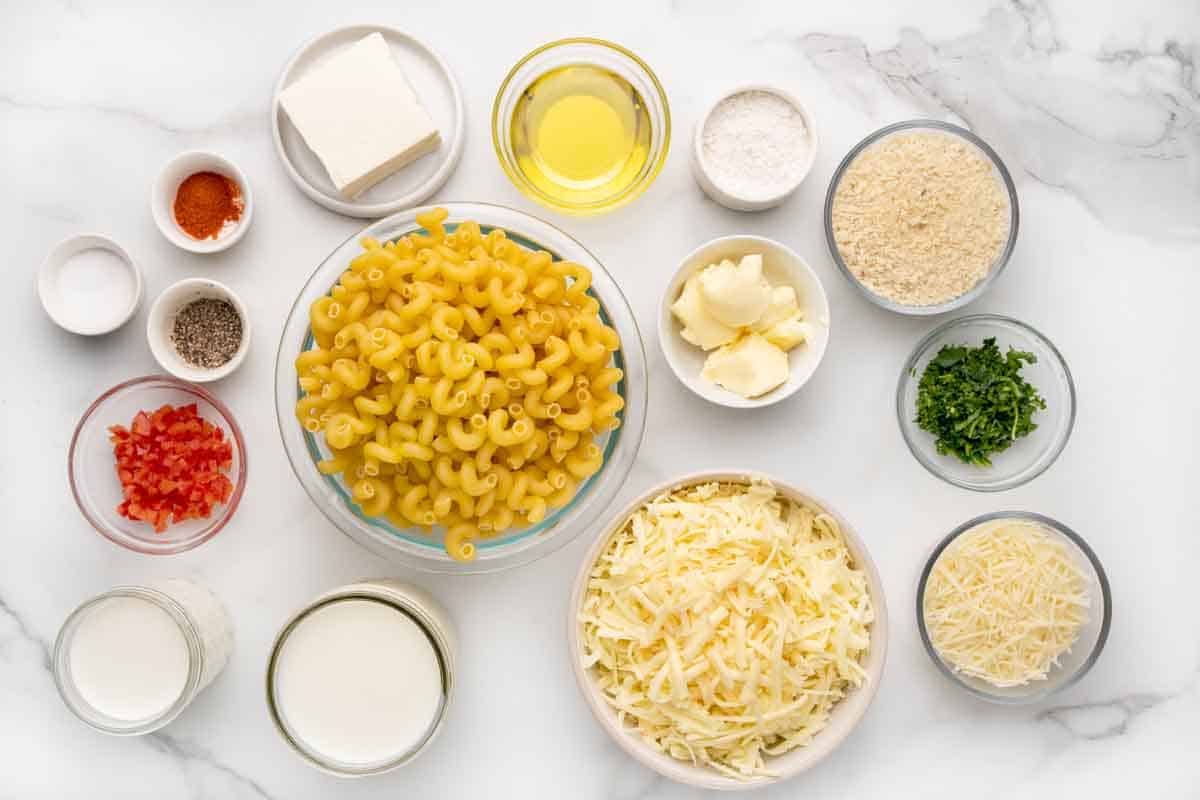 Let's start by gathering the ingredients we need to make Truffled Mac and Cheese. In Chef Speak, this is called the "Mise en Place" which translates to "Everything in its Place."
Not only does setting up your ingredients ahead of time speed up the cooking process, it also helps ensure you have everything you need to make the dish.
Other than the truffle oil, simple pantry ingredients are used to make this dish. I used white truffle oil but you can also use black truffle oil.
cooked pasta
white cheddar cheese
romano or parmesan cheese
cream cheese
butter
milk
half and half (or light cream)
bread crumbs
red peppers
parsley
salt
black pepper
paprika
all-purpose flour (or cup for cup gluten-free flour)
Make sure to look for real truffle oil, not a synthetic blend. There is a huge difference in taste.
How to make White Cheddar Truffle Mac and Cheese
Before you get started with the cheese sauce, cook the pasta.
Bring a large pot of water over high heat to a boil. Add the pasta and cook per directions on the container for al dente pasta. Set aside until needed.
*There is no need to add olive oil to the pasta.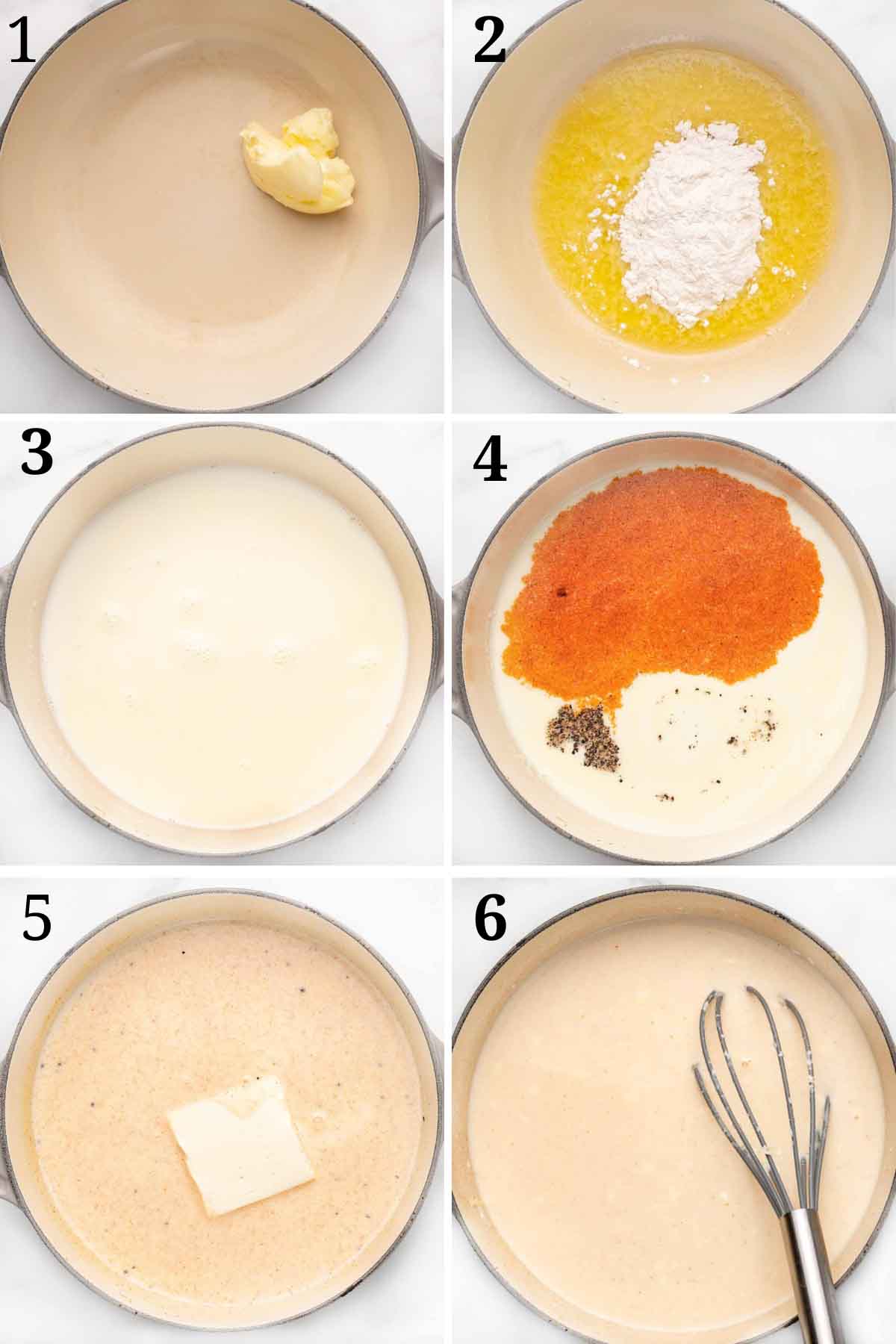 add four tablespoons of unsalted butter to a medium saucepan over medium heat to melt the butter.
when the butter is melted, add the flour to the pan and whisk together. Allow the mixture to cook over medium-low heat for 2-3 minutes whisking during the process. This is your roux, don't let it burn.
Heat the milk until almost boiling, then gradually pour the milk into the roux while whisking. This needs to be done slowly to keep the sauce from being lumpy.
when the milk has been incorporated into the roux, add the half and half, paprika, salt, and black pepper. Whisk to combine.
Add the cream cheese to the cheese sauce
Whisk until it's completely blended
*heavy cream or light cream can be used instead of half and half.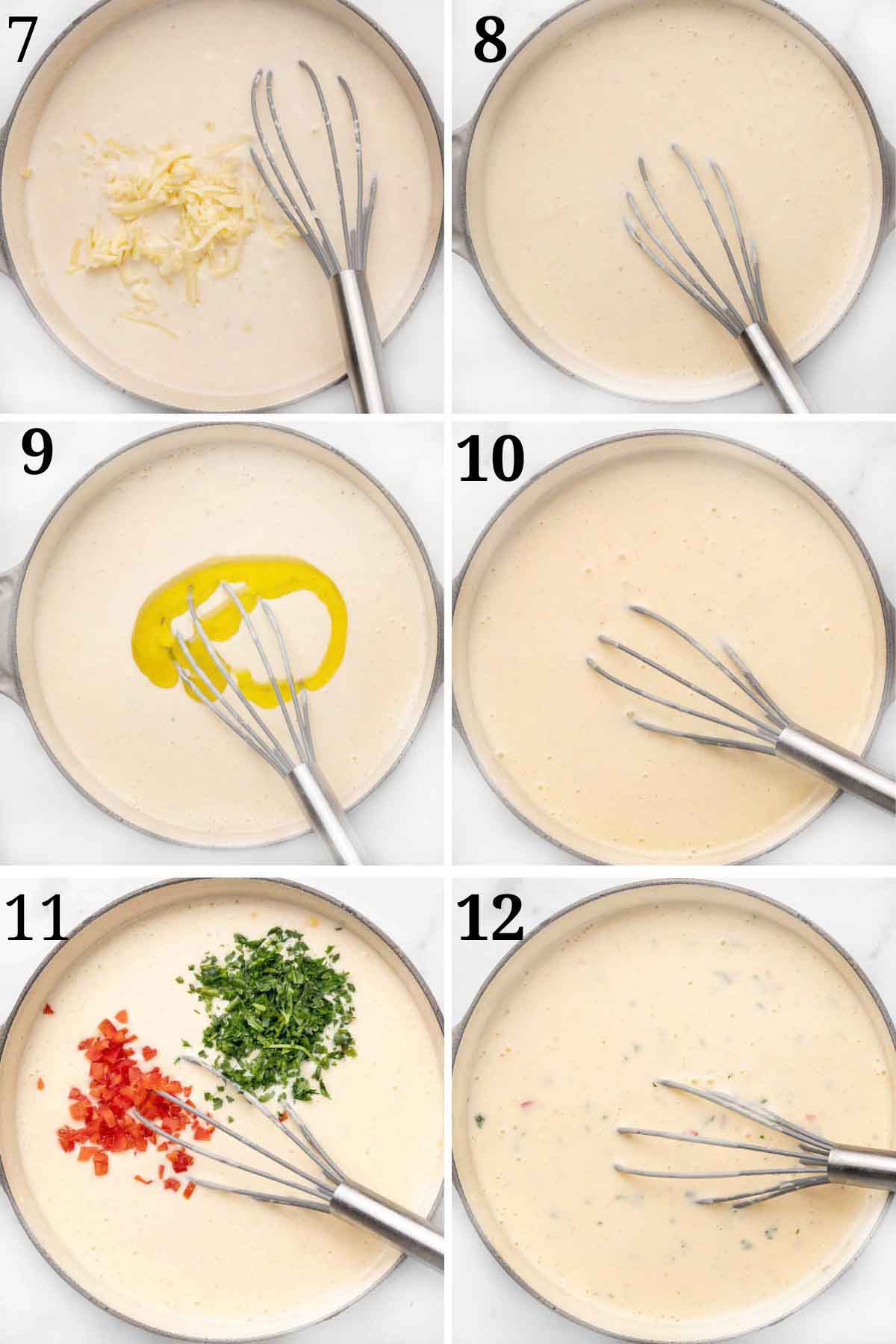 add in the grated Romano and white cheddar cheeses.
Whisk until the cheese has been fully incorporated into the cheese sauce.
add 1-2 tablespoons of truffle oil to the cheese sauce. Use more or less depending on how prominent you want the truffle oil flavor to be.
Whisk until fully incorporated.
Add the red pepper and half of the parsley.
Whisk the ingredients in to complete the cheese sauce.
Preheat the oven to 375 degrees F.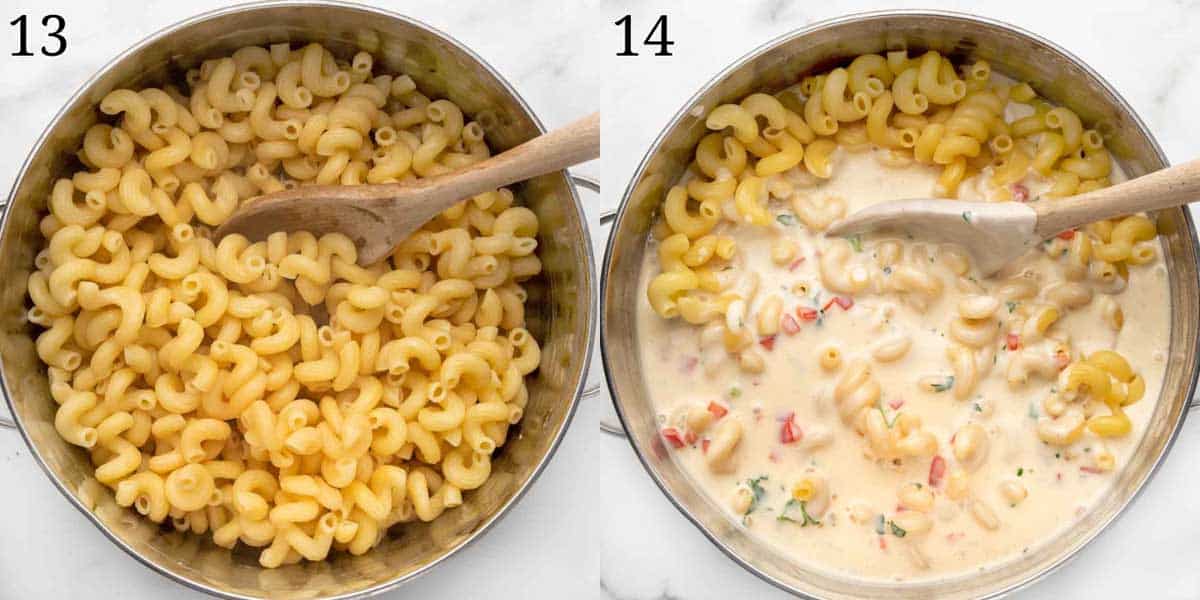 Add the cheese sauce to the cooked pasta and mix together. Old habits die hard, and I always use a wooden spoon to mix ingredients like these.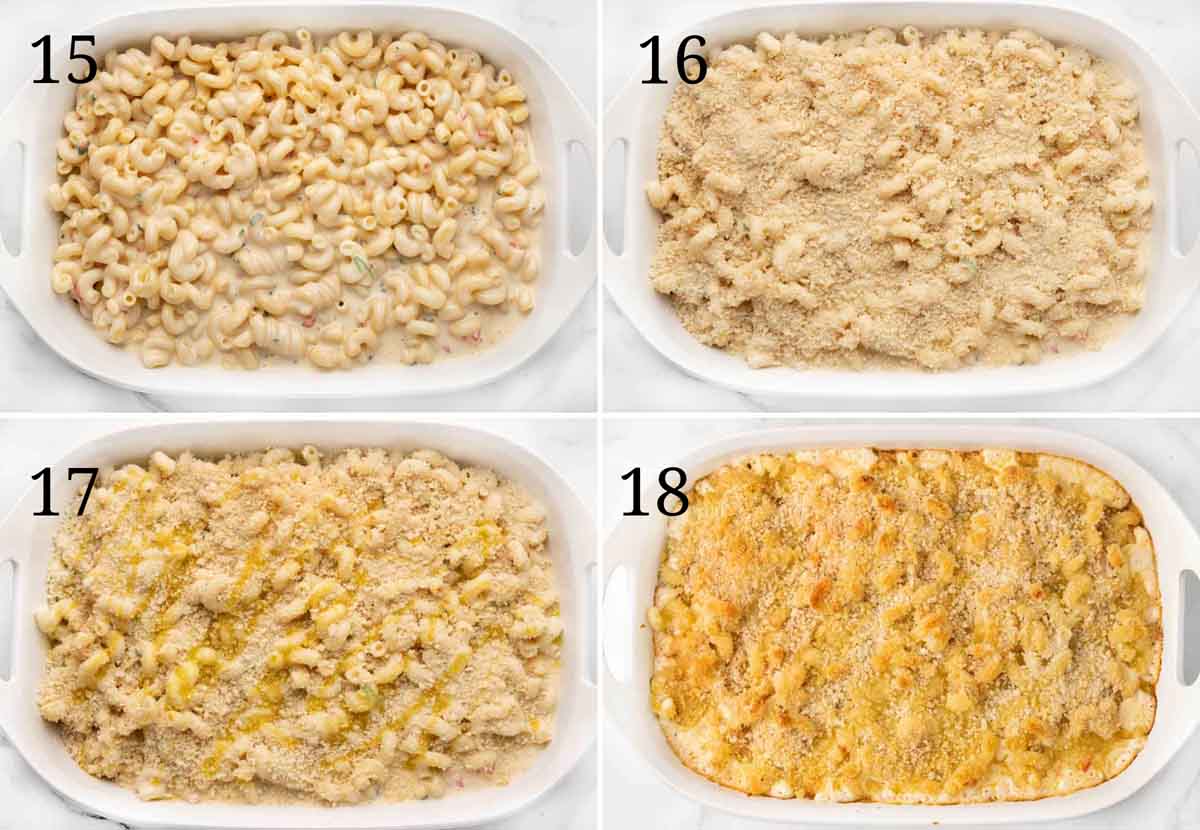 pour the mac and cheese into a prepared baking dish.
top the truffle mac and cheese with panko breadcrumbs.
drizzle the remaining truffle oil over the breadcrumbs.
place the baking dish on the center rack of the 375-degree preheated oven for about 35 minutes or until golden brown and bubbly.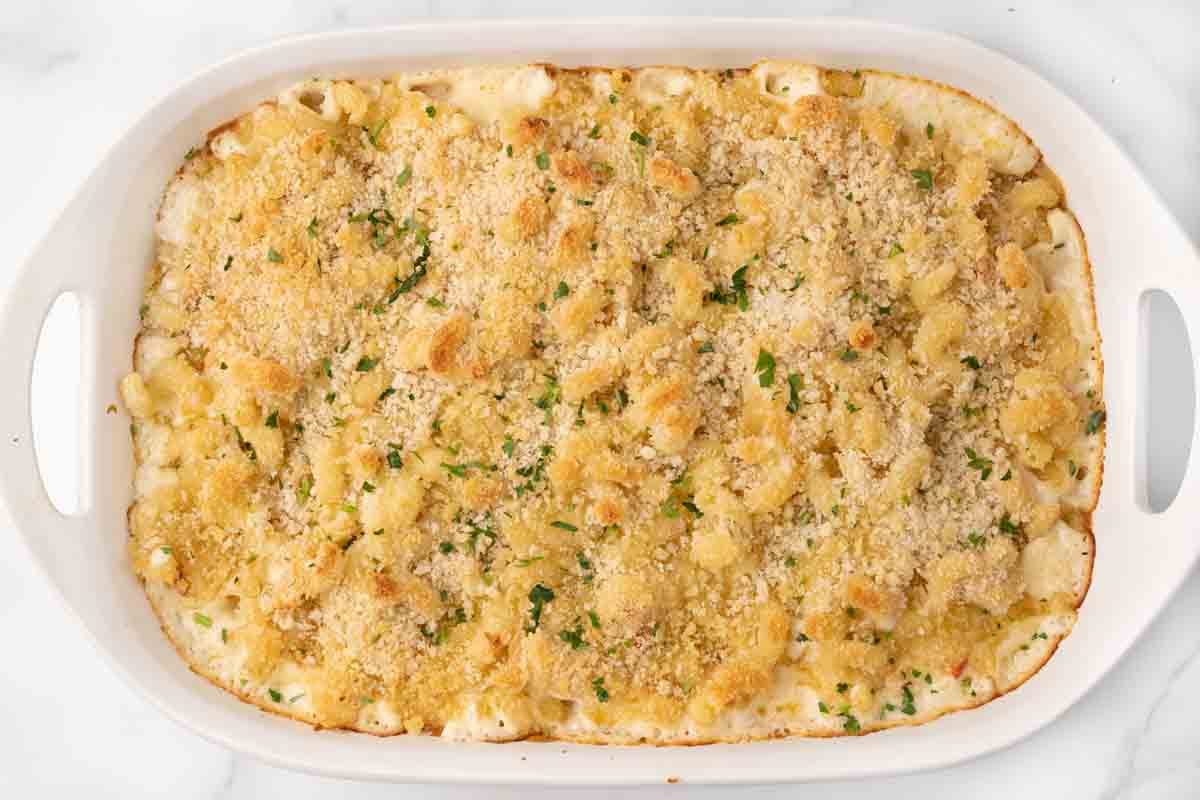 Remove the truffled mac and cheese from oven and allow to sit for about five minutes before serving.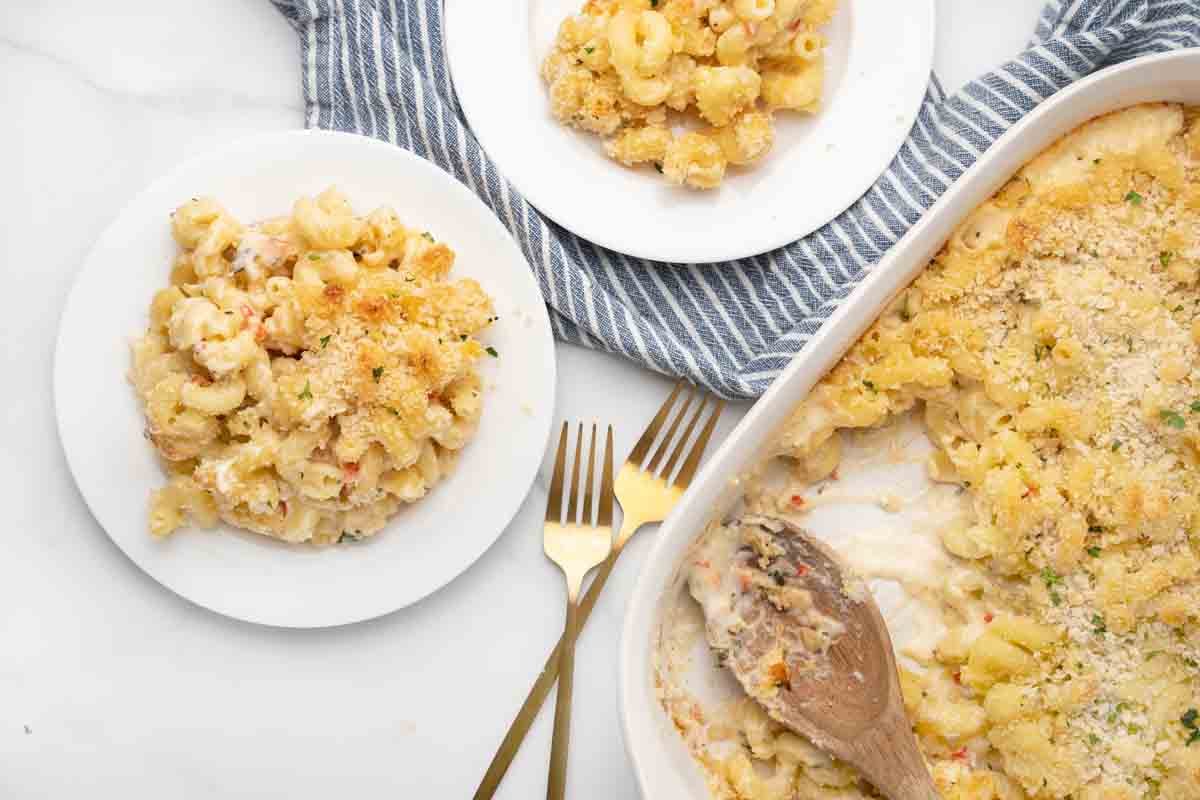 Trust me when I say they'll know something delicious is going on just from the delightful aroma coming from your kitchen… OMG I love truffle oil…..sigh.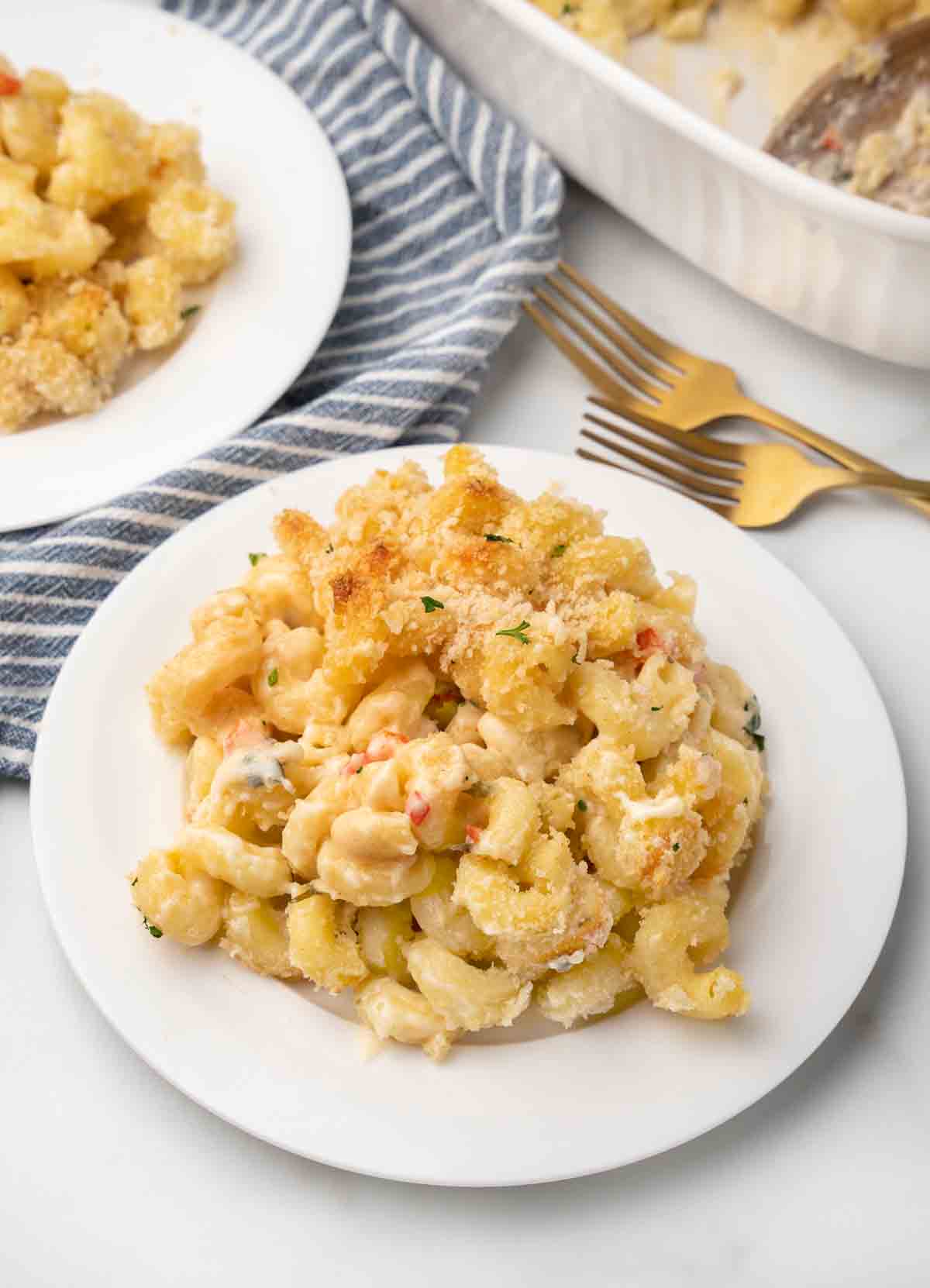 But the proof is in the taste and one fork full of this delicious mac and cheese will have them asking for the recipe! This dish would be perfect for dinner parties or to turn a weeknight dinner into a special occasion.
Recipe FAQ's
What is the difference between real and synthetic truffle oil?
Look at the product's ingredient list for a mention of real truffles, and watch out for any chemical ingredients. Avoid products that have labels such as "natural truffle aroma" or "truffle flavor." The highest quality truffle oils have some truffle pieces at the bottom of the bottle and have a distinct truffle flavor.
Sadly the majority of truffle oil isn't actually made with truffles. The main ingredient is often a chemical designed in a laboratory to mimic the aroma of truffles (synthetic 2,4-dithiapentane). The result is an overly pungent oil that falls flat on any dish.
What kind of cheese can I use to make truffle cheese sauce?
I love the flavor of white cheddar with the truffle oil. But you can add your favorite cheeses to the sauce. Swiss or Gruyere are nice additions, and you can add goat cheese for a bit of a tang to the flavor.
More Recipes You'll Love!