One of my favorite seafood dishes is my Baked Seafood Casserole. Loaded with fresh flounder, shrimp, sea scallops, and crab meat, every bite is full of flavor and seafood!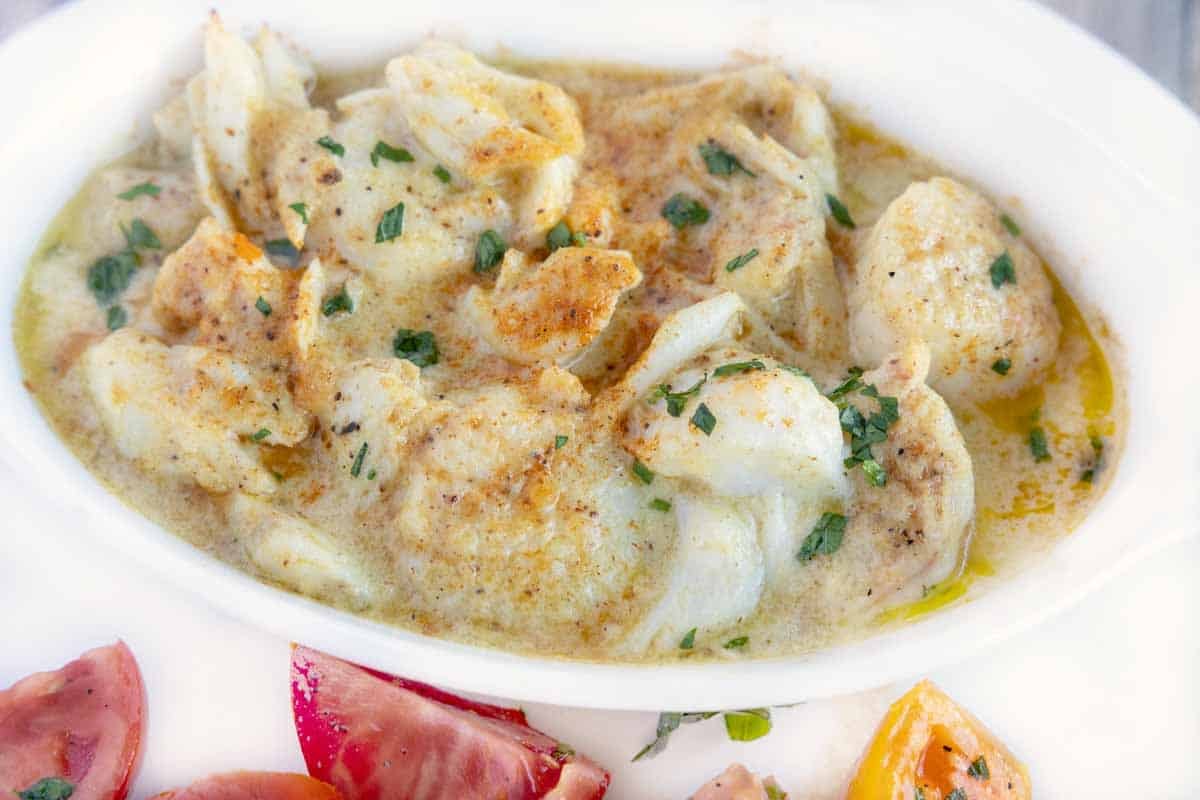 My easy seafood casserole recipe is perfect for your next dinner party, date night or just to make family dinner and extra special event.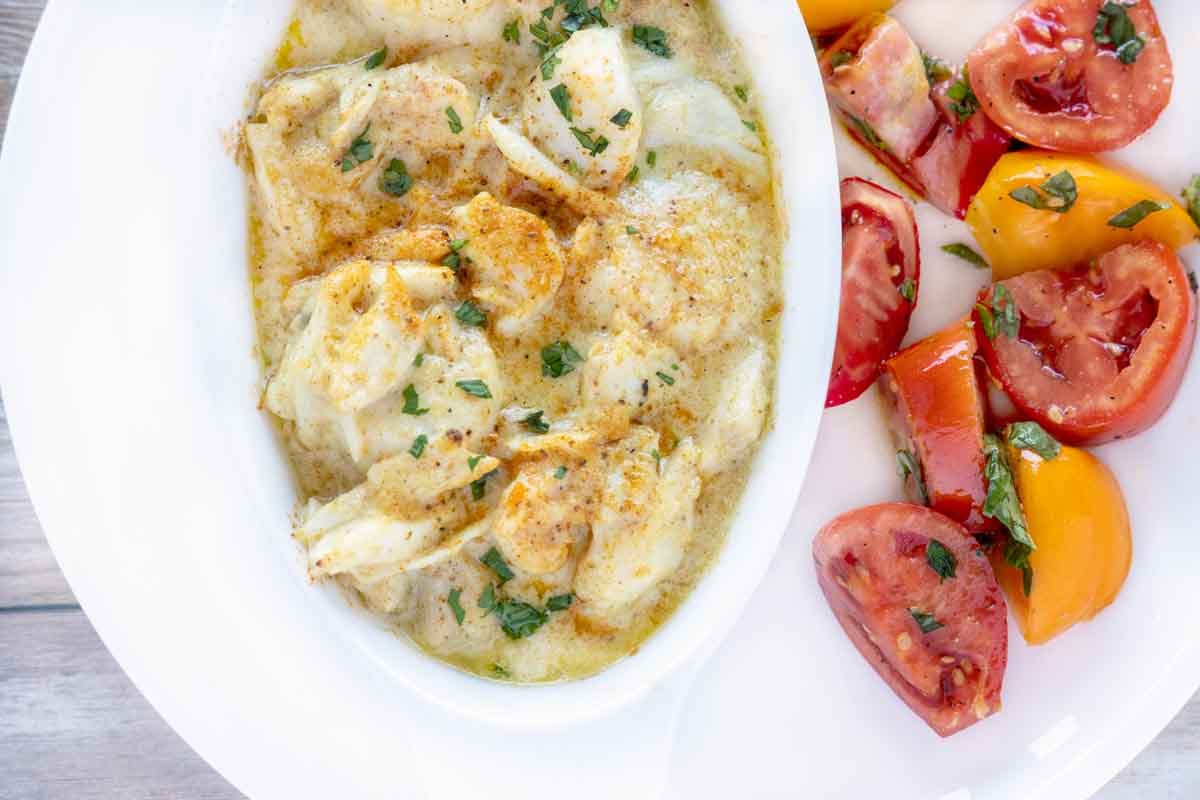 Perfect for seafood lovers this easy seafood casserole will soon become one of your favorite recipes! Easy to make and so very delicious, it's a winning combination.
Ingredients to make Baked Seafood Casserole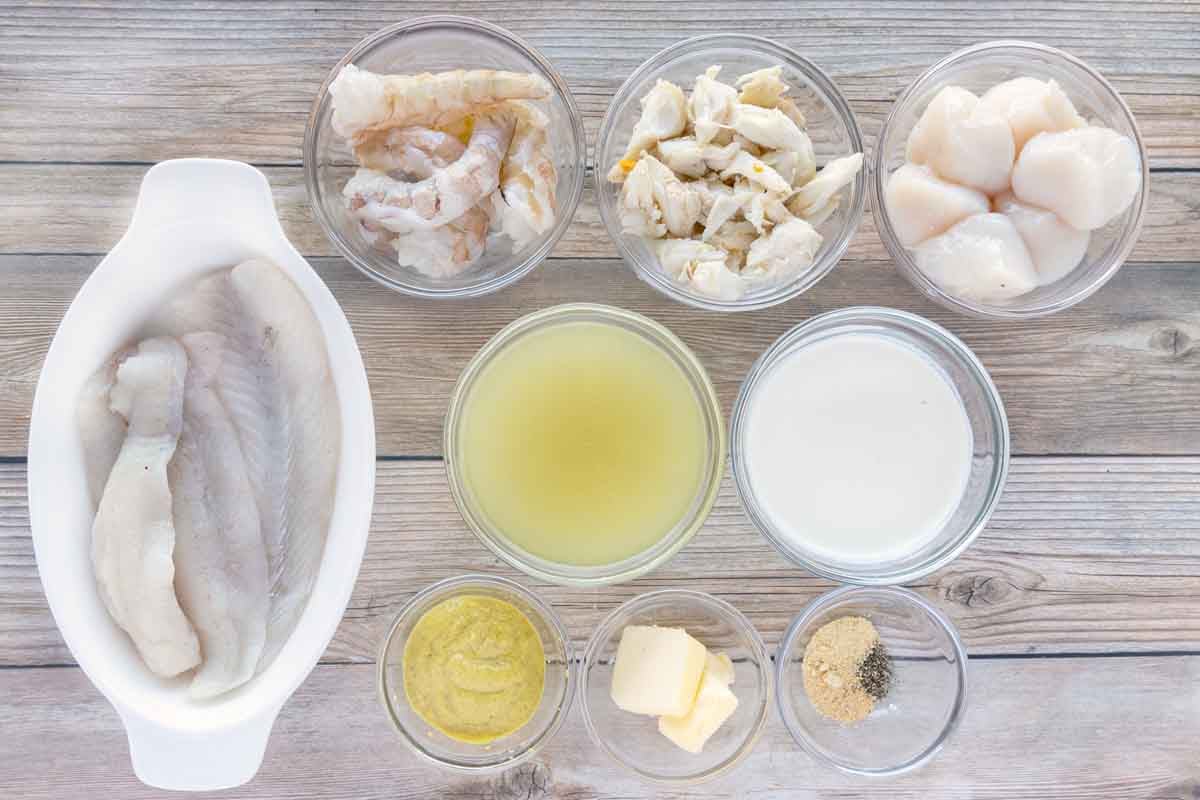 Let's start by gathering the ingredients we need to make Baked Seafood Casserole. In Chef Speak this is called the "Mise en Place" which translates to "Everything in its Place".
Not only does setting your ingredients up ahead of time speed up the cooking process, it also helps ensure you have everything you need to make the dish.
I used flounder, sea scallops, shrimp and lump crabmeat but feel free to use your favorite fish and seafood you have on hand to make this delicious casserole.
This sauce is made up of chicken broth, heavy cream, dijon mustard, black pepper, granulated onion, and granulated garlic. Feel free to add your own touch with Worcestshire sauce, lemon juice, parmesan cheese (or other cheese), and even a little sour cream. Just remember it's all about the fresh seafood, don't overpower it with the sauce.
What is a beurre- manie?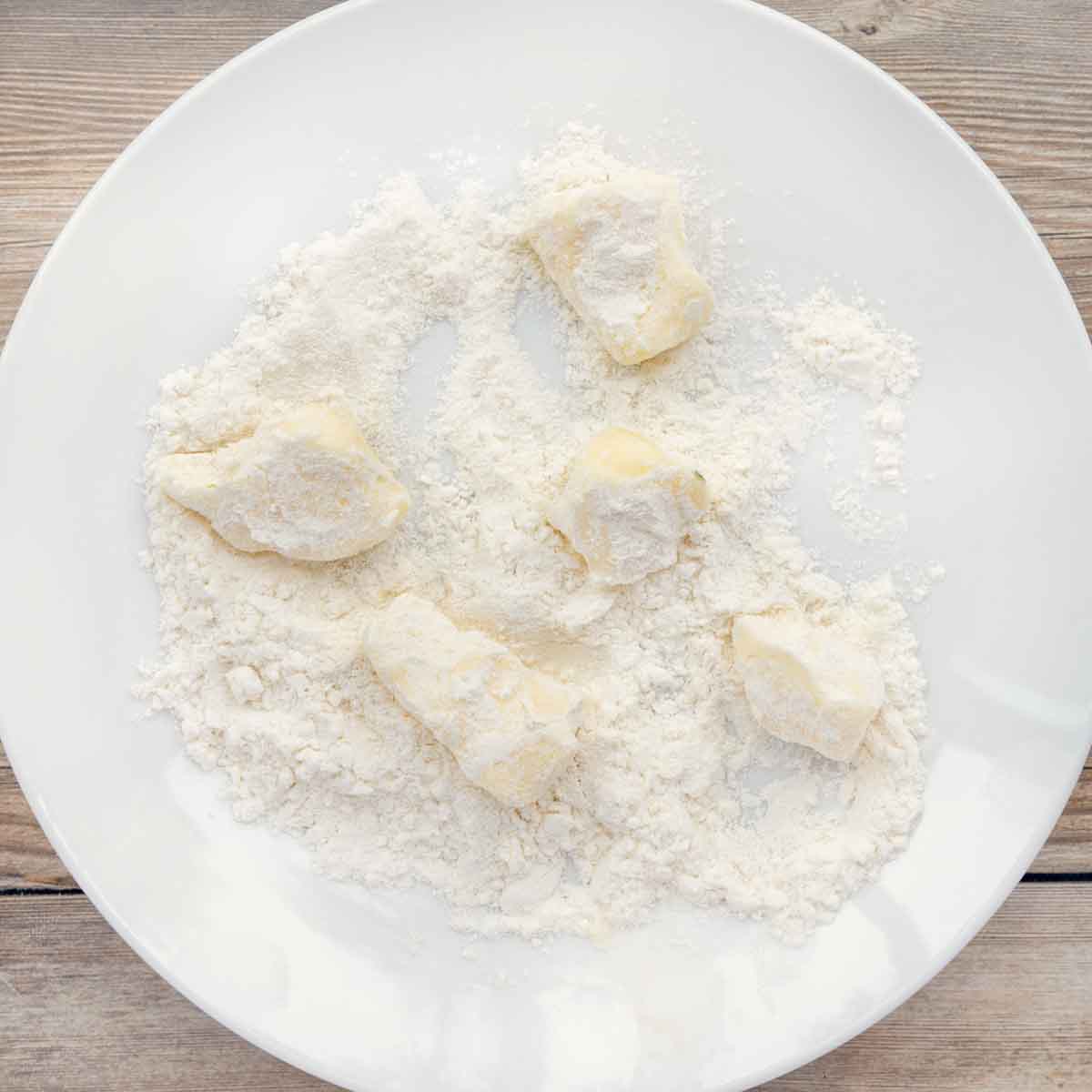 A beurre manie is pieces of butter rolled and pressed into flour so the flour adheres to the butter. This acts as a thickening agent. It's used many times for thickening sauces at the end of the cooking process. You need enough flour to be able to coat the butter. The flour can be saved for another recipe.
How to make Seafood Casserole?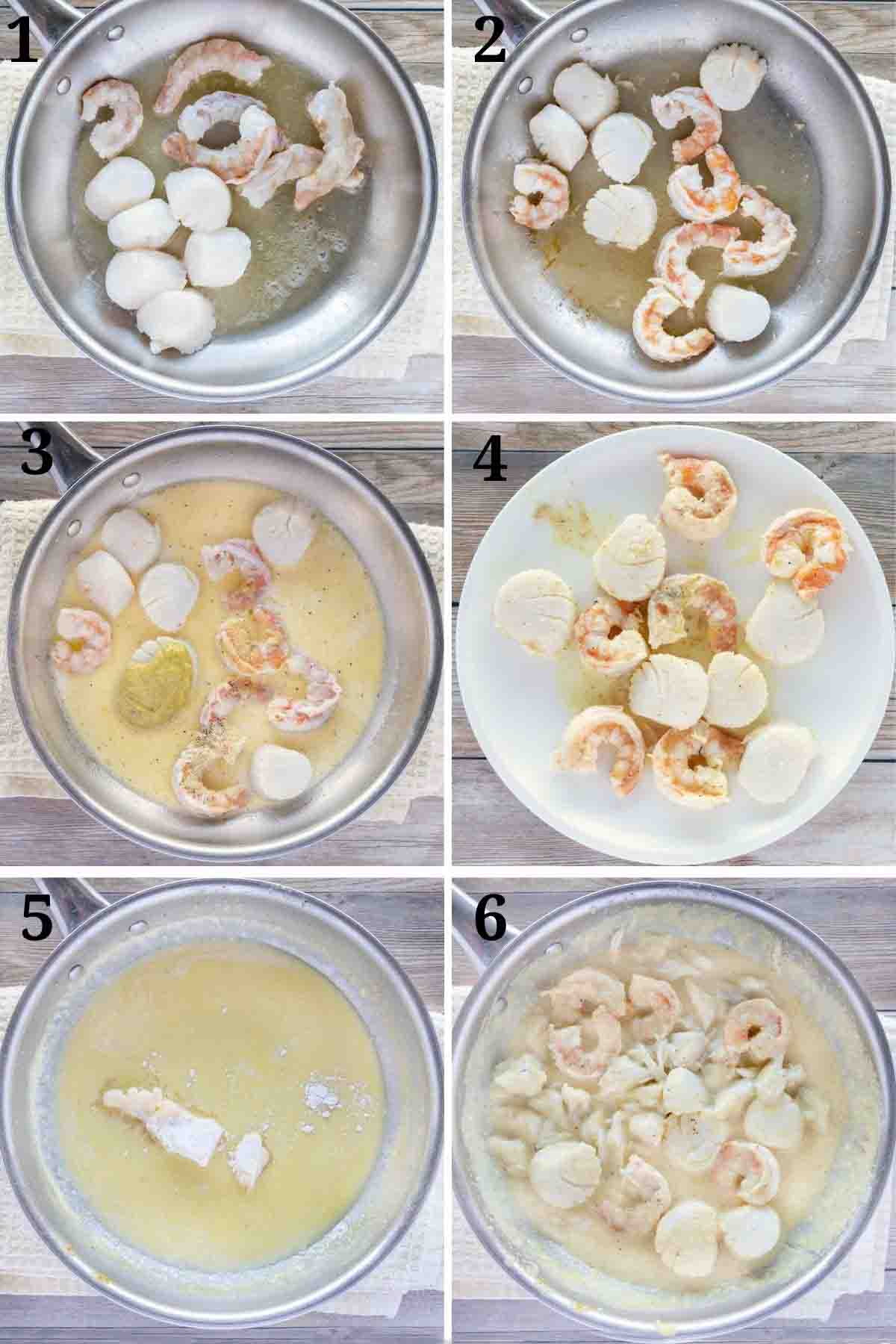 Add two tablespoons of butter to a large skillet over medium-high heat. Melt the butter, then add the shrimp and scallops to the hot pan. ( you can substitute olive oil for the butter for sauteing the seafood)
Saute the shrimp and scallops for about a minute, just long enough to sear the outside of the seafood.
Add a splash of white wine to deglaze the pan, then add the heavy cream, chicken broth, dijon mustard, and seasonings to the pan.
Saute the mixture for one minute, then remove the shrimp and scallops from the pan. Set aside until needed.
Add two tablespoons of butter dredged in flour (beurre manie) to the seafood sauce. This will thicken the sauce. Let it simmer over low heat to thicken.
Remove the pan from the heat and add the scallops, shrimp, and crab meat to the sauce. Mix until seafood is coated and set aside until needed.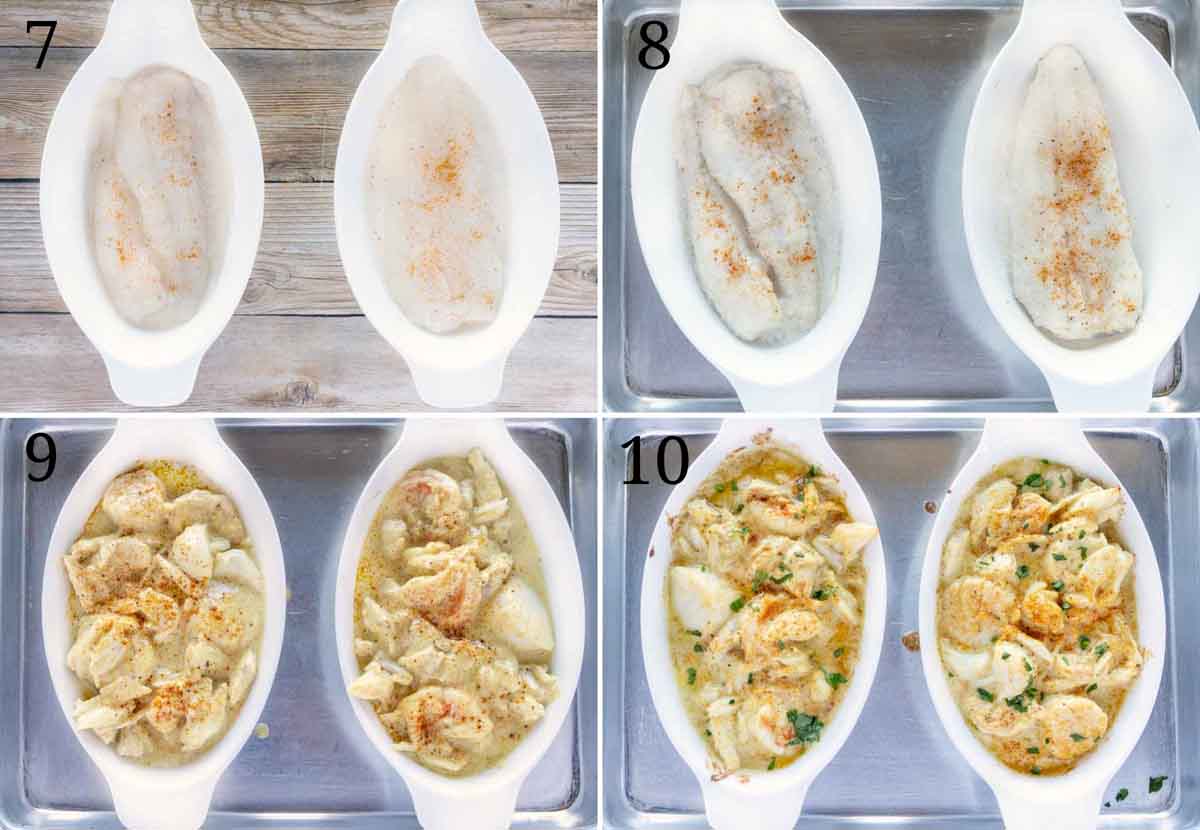 Place the flounder fillets in the bottom of a casserole dish. Add a little water (1-2 tablespoons) to the dish and sprinkle with old bay seasoning.
Bake the flounder for 10 minutes at 350° F. Drain the water off the flounder.
Add the seafood mixture to the casserole dish. Sprinkle with old bay seasoning.
Bake for 25 minutes at 350° F until golden brown.
*Feel free to sprinkle bread crumbs on the top of the seafood casserole if you'd like to add a little crunch to the topping.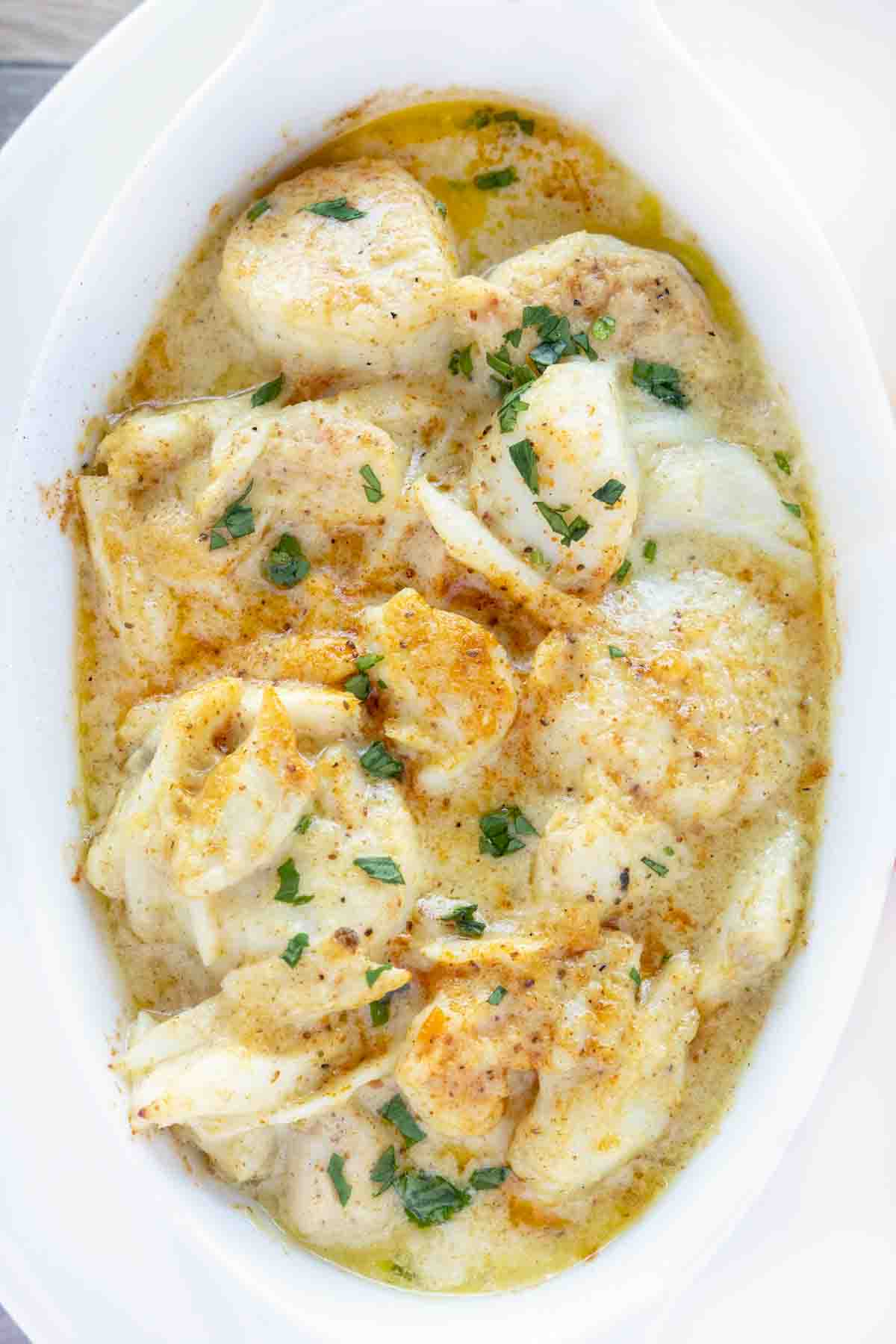 I always add a sprinkle of chopped Italian parsley to the food I serve, just for a little pop of color. The appearance of a dish is almost as important as the taste. First impressions can make or break a dish.
I have no doubt this will become a family favorite and you'll be sharing my seafood casserole recipe with friends and family.
Recipe FAQ's
What kind of fish can I use in a seafood casserole?
I like mild fish, such as flounder for the bottom layer of the seafood casserole. Tilapia, turbot, sole, cod or halibut are also good choices.
What should I serve with seafood casserole?
I love serving this dish with rice, buttered noodles, or garlic mashed potatoes. Add a green vegetable or a salad and you got a feast!
What kind of crab can I use in seafood casserole?
I like lump crabmeat, but claw, Dungeness, king crab, or snow crab meat would also work well.
More Seafood Recipes You'll Love!