Serve up my Jarlsberg Chicken and bring some smiles to your table!
Weeknight meals just got a little more interesting with my Jarlsberg Chicken Recipe! Just a few ingredients to pull together and you've got a delicious dish on your table in minutes! I promise you won't hear your family say "Chicken Again?"
This easy to prepare dish can be on your table in less time than ordering and picking up take out and best of all you get to control what goes in the food your eating!
Using precooked chicken strips or chicken breasts makes this dinner quick and easy to put together! Of course, you can always use raw chicken and grill, saute or bake it for this dish. The same goes for the bacon, there are some great brands of precooked bacon on the market and that would make this dinner even faster to prepare!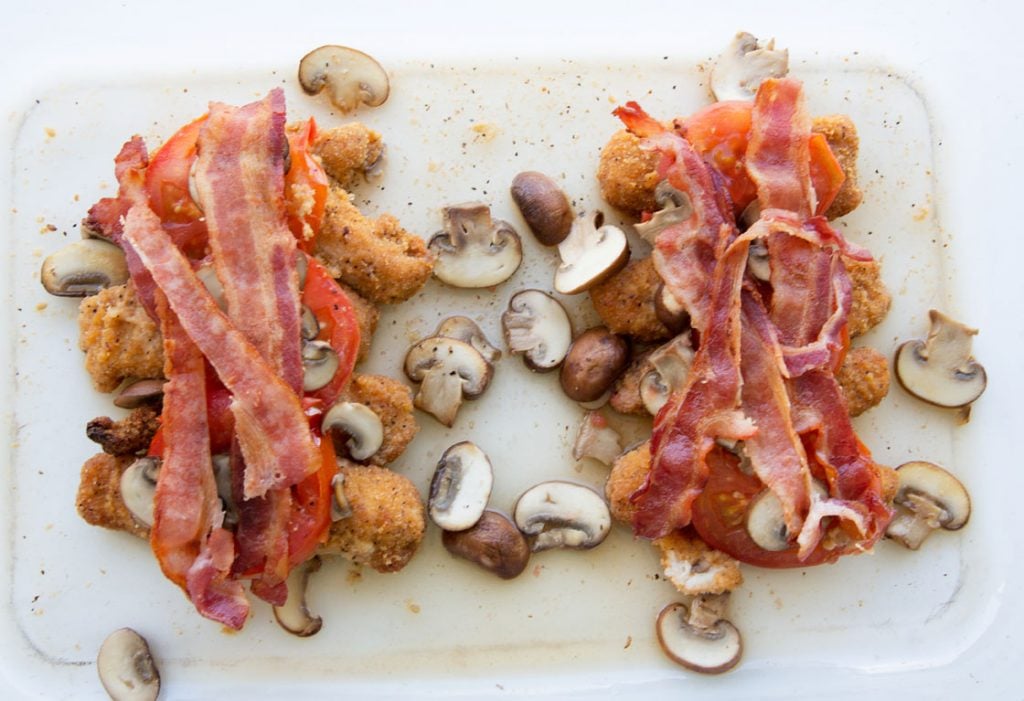 Cooking your bacon in the oven is one of the best tips I'll ever share. I haven't made bacon on the stove for decades! Not only does it cook up the bacon evenly, it also keeps that bacon smell (you love or hate) from taking over your house!
Start cooking the bacon while you're heating up your chicken then move on to the topping. It's Just a few minutes in a sauté pan for the mushrooms and tomatoes, bringing everything together in a baking dish. Top with cheese and back in the oven for a few minutes to melt the cheese, and dinner is served!
See how easy it is to put together this restaurant-style dinner in your kitchen?
My Jarlsberg Chicken is a delicious way to change up your boring weeknight meals. And feel free to adjust the toppings. It's really that easy to be creative in your kitchen. Use any of your favorite vegetables and cheese to add variety to this easy to make dish.
If you like this recipe you're going to love these: