How to make Root Vegetable Paella for your next Meatless Monday!
A few weeks ago I made my version of a Tex-Mex Jambalaya and during the show, the question came up about Vegetarian Options for the dish and I mentioned a Root Vegetable Paella. I had never made this version of Paella and although I strayed considerably from the Classical Interpretation of this dish it proved to be worthy of the name!
Although the dish does require a little bit more time in prepping the veggies and may leave Carnivores feeling a little unsatisfied it was wonderfully delicious with the vegetable retaining their flavors while caramelizing adding even more to the dish. The Saffron Rice was true to its name and although I left the Soffritto out of this dish because of all the veggies I had added, it still had a lovely flavor with that rich unmistakable Saffron flavor.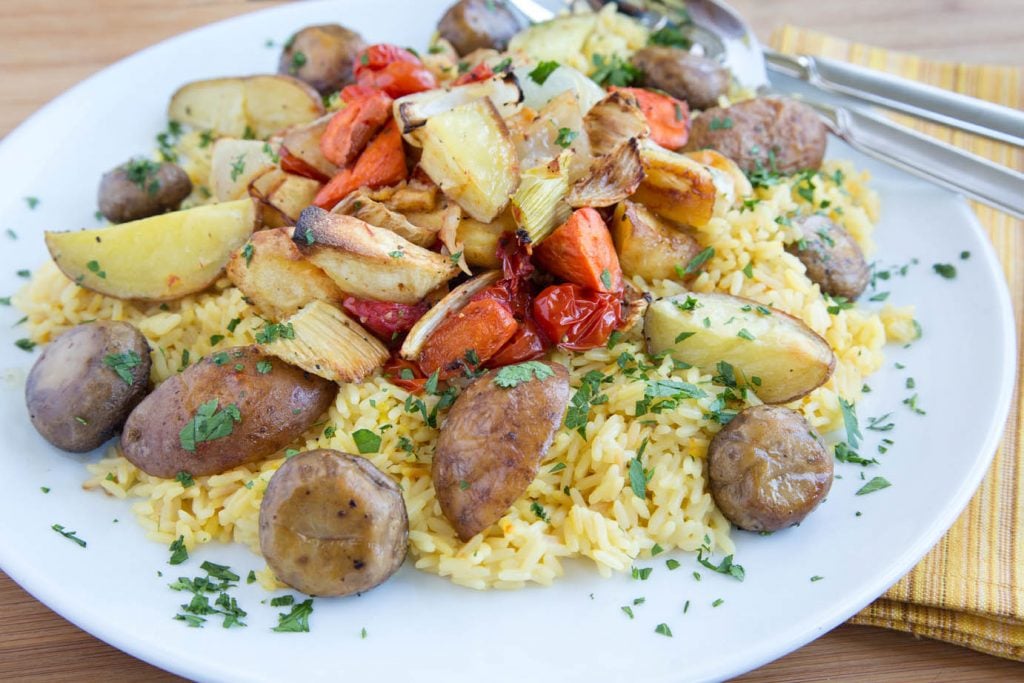 So whether you make this one of your Meatless Monday dinners or serve it as a side dish to accompany your favorite grilled protein I promise its sure to be a hit with your friends and family and a delicious dish for a light satisfying dinner during the summer months. Just add some crusty bread and a glass of wine and it will be a night to remember!
If you love vegetables, you're going to love my Classic French Ratatouille.
Here are some other recipes you may like: