Skillet Paella Recipe-
Deliciousness doesn't have to be difficult or time-consuming. It should just be deliciousness! And while my quick and easy skillet paella recipe requires a little bit of prep, it will still take less time than you think to have this restaurant-style dish on your table at a fraction of the cost of eating out.
Who wants to sit down to this plateful of deliciousness?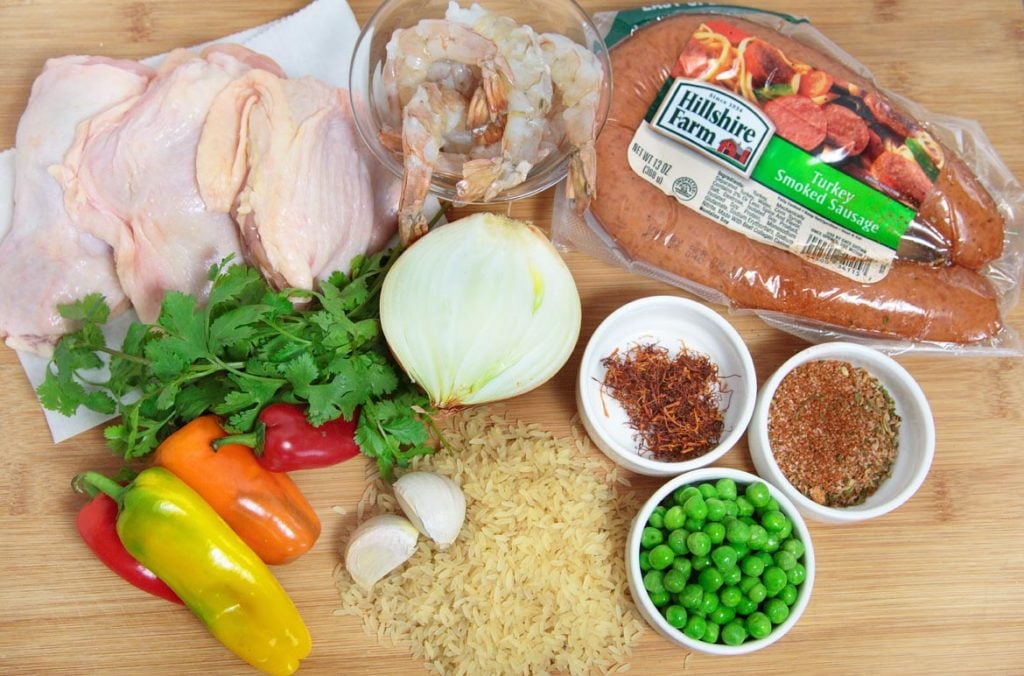 Let's gather the ingredients (aka mise en place) for our skillet paella recipe. You can prep your ingredients a day or two before to save time. That makes this delicious dinner even easier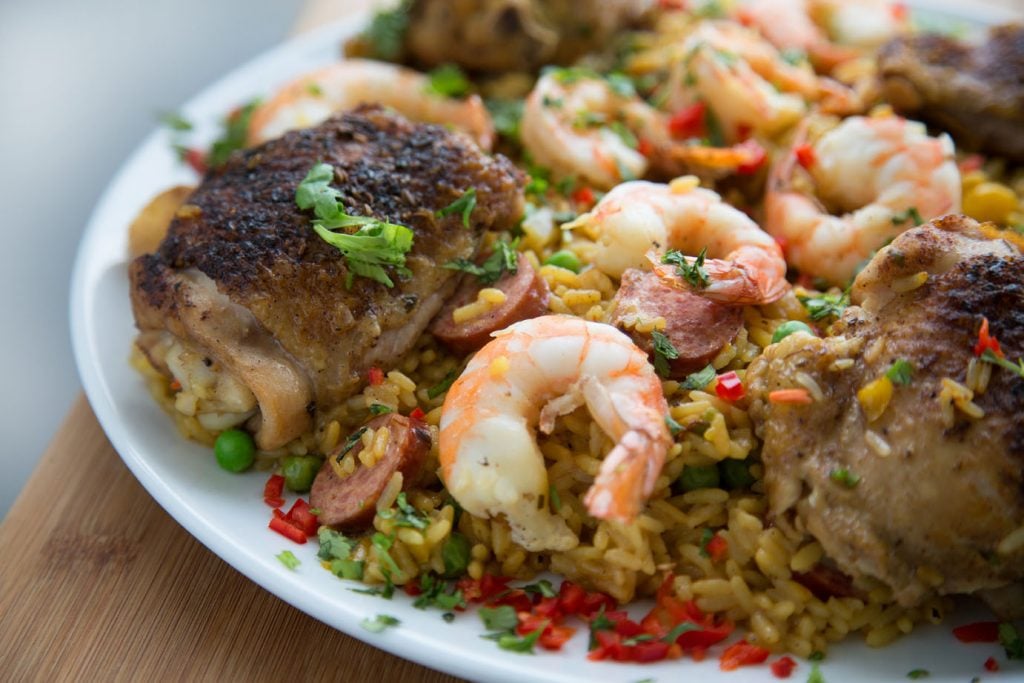 I know every night can't be this special, but serving up this beautiful and delicious dish in the middle of the week is a sure way to keep your family coming back to the dinner table.
And spending time with your family over dinner is something we don't always get to do. Life is hectic and everyone is going in different directions. Make your family dinner time a special time, whether you make my recipe of one of your own favorites.
Have fun with the recipe and add your own flair, cooking is supposed to be fun!
Here are some other recipes you may like: