My Chicken and Shrimp Orzo Paella could be on your dinner table tonight. It's easy to make, healthy and delicious! So what are you waiting for?
The combination of these flavors with a subtle hint of saffron, the smokiness of the paprika, and the hint of oregano add a lot to this dish. And the holy trinity of veggies, onions, peppers, and celery paired with garlic and tomatoes make it even more delicious!
What Ingredients do you need to make Orzo Paella?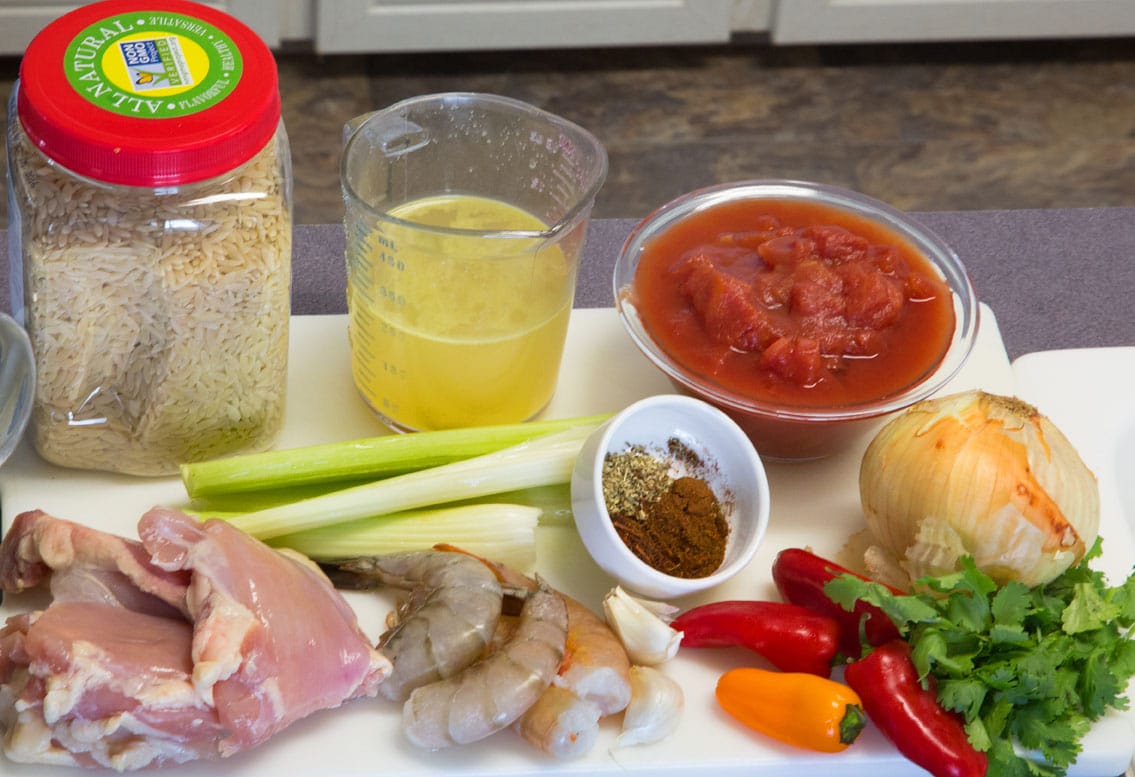 Let's start by gathering our ingredients for my Shrimp and Chicken Orzo Paella. In chef speak this is called the mise en place. All you need is a few ingredients and you're ready to get cooking. I did add clams to my version and forgot to add them to this pic, but they are optional.
How do I cook Orzo Paella?
You can personalize this dish using just chicken and adding sausage. Including more seafood as I did with the clams is also a good option. You can also substitute the Orzo with Whole Wheat Orzo, white or Brown Rice or any of your favorite grains.
I hope you enjoyed this not so classical orzo paella recipe. It's one of my Restaurant Style Dishes that you can prepare faster than picking up takeout in your own home tonight at a fraction of the cost of dining out at your favorite restaurant.
What is Orzo?
My friends are always asking me what is Orzo? Orzo (also known as risoni) is a form of short-cut pasta, shaped like a large grain of rice. In Italian orzo literally translates to barley.
Here are some other recipes you may like: