Did someone say Honeyed Ricotta Mousse?
I do love strawberries and it seems like we are really into the season now, with beautiful juicy strawberries on display in every grocery store! I've found a few really good recipes in some of my Italian Magazines, and I think I may have to try every one of them. I saw a recipe for a Honeyed Ricotta Mousse in one of my favorite cooking magazines, Tastes of Italia.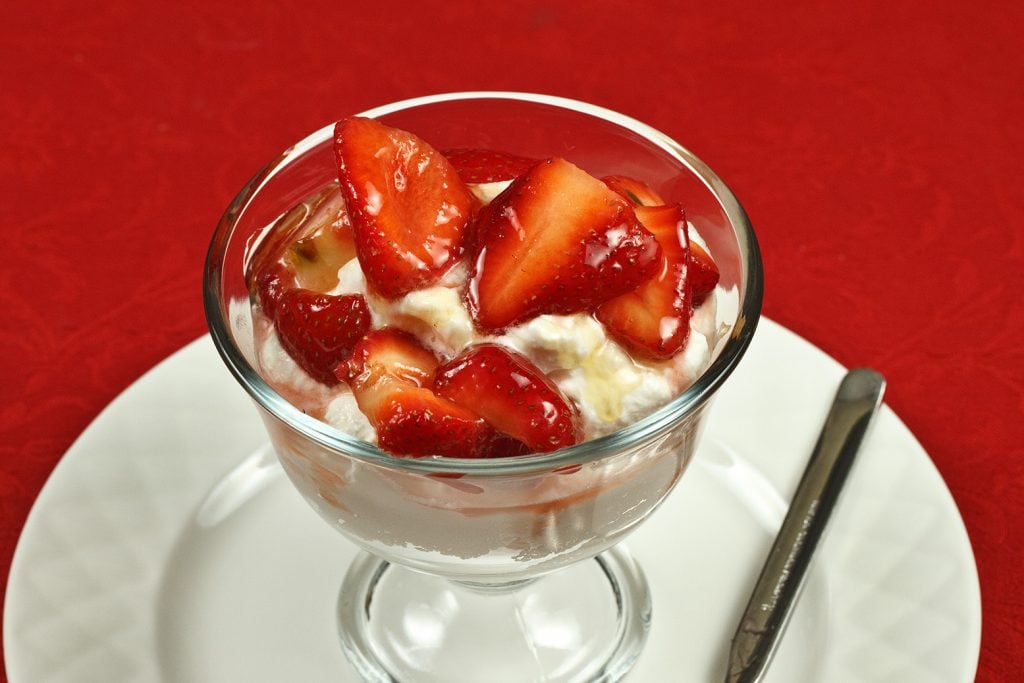 Let's get to the recipe I found in Taste or Italia. There were a lot of great pizza recipes in this months edition and also a special section on Venice and Rural Umbria. This ricotta recipe comes from Umbria and the Honeyed Ricotta Mousse really caught my eye. I've used ricotta for cheesecakes and cannoli's but never thought of using it in pudding or mousse until I saw this recipe.
I did make a few adjustments to the original recipe, which called for Mascarpone or Whipped Cream, I thought why not use both, and I also doubled the original amount of whipped cream to make this dessert a little lighter.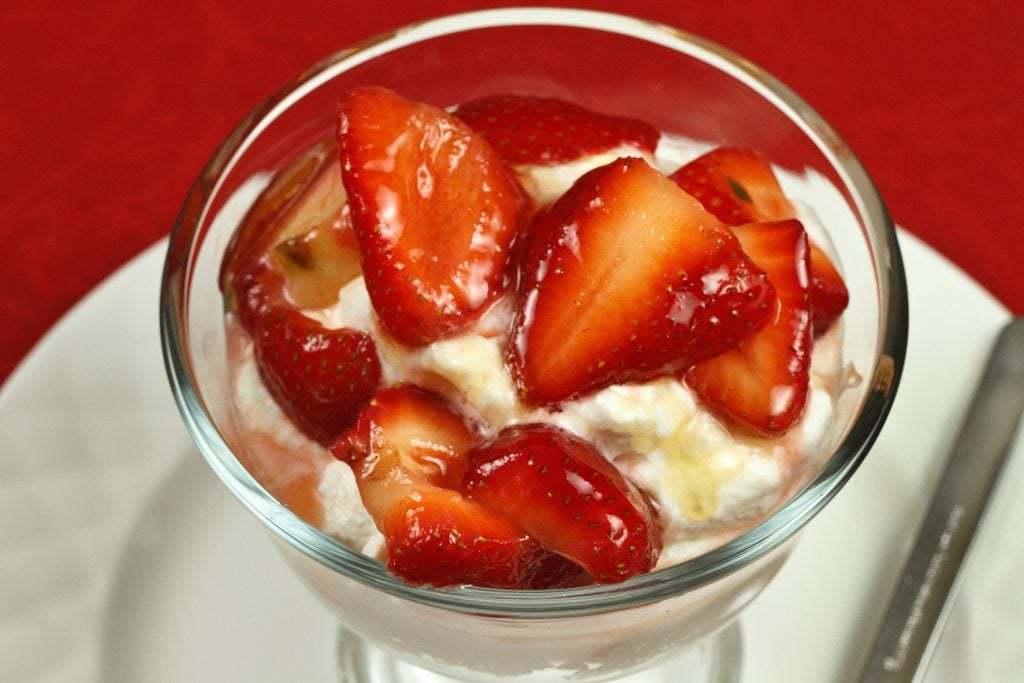 This really was a very different type of dessert, not very sweet, very light, and quite a unique texture. I think the strawberries could have been sweeter or even boozier, to add more contrast to the ricotta mousse, or you might try adding a liquor into the mousse to kick up the flavor just a bit.
But all in all, I did enjoy this Rustic Umbrian dessert and would recommend you giving it a try and have some fun adding your own twist to this recipe! And don't forget the honey, look for a good artisanal honey to add even more flavor to this rustic dessert.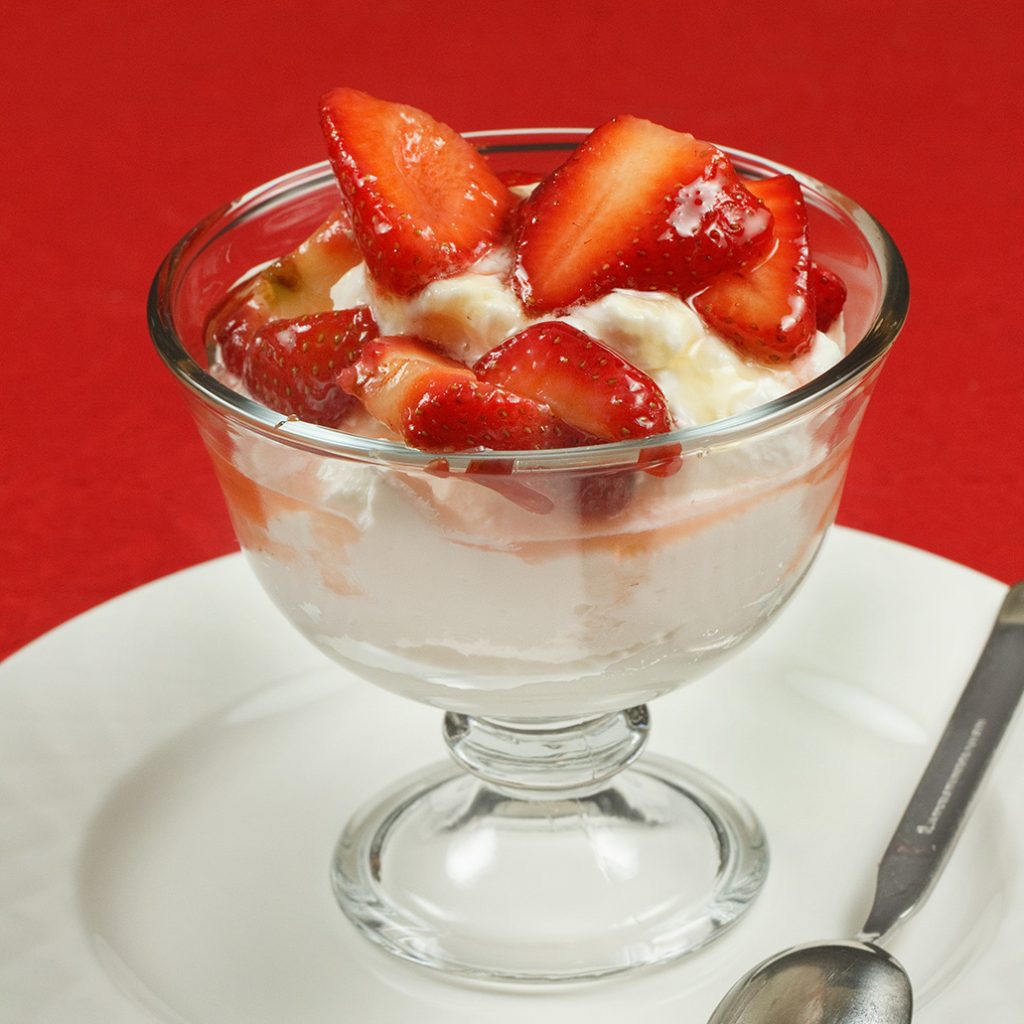 If you've tried my Honeyed Ricotta Mousse recipe or any other recipe on askchefdennis.com please don't forget to rate the recipe and let me know where you found it in the comments below, I love hearing from you!
If you enjoyed this recipe you may like these: