My Easy Honey Garlic Chicken Recipe takes less than fifteen minutes to make and is addictively delicious!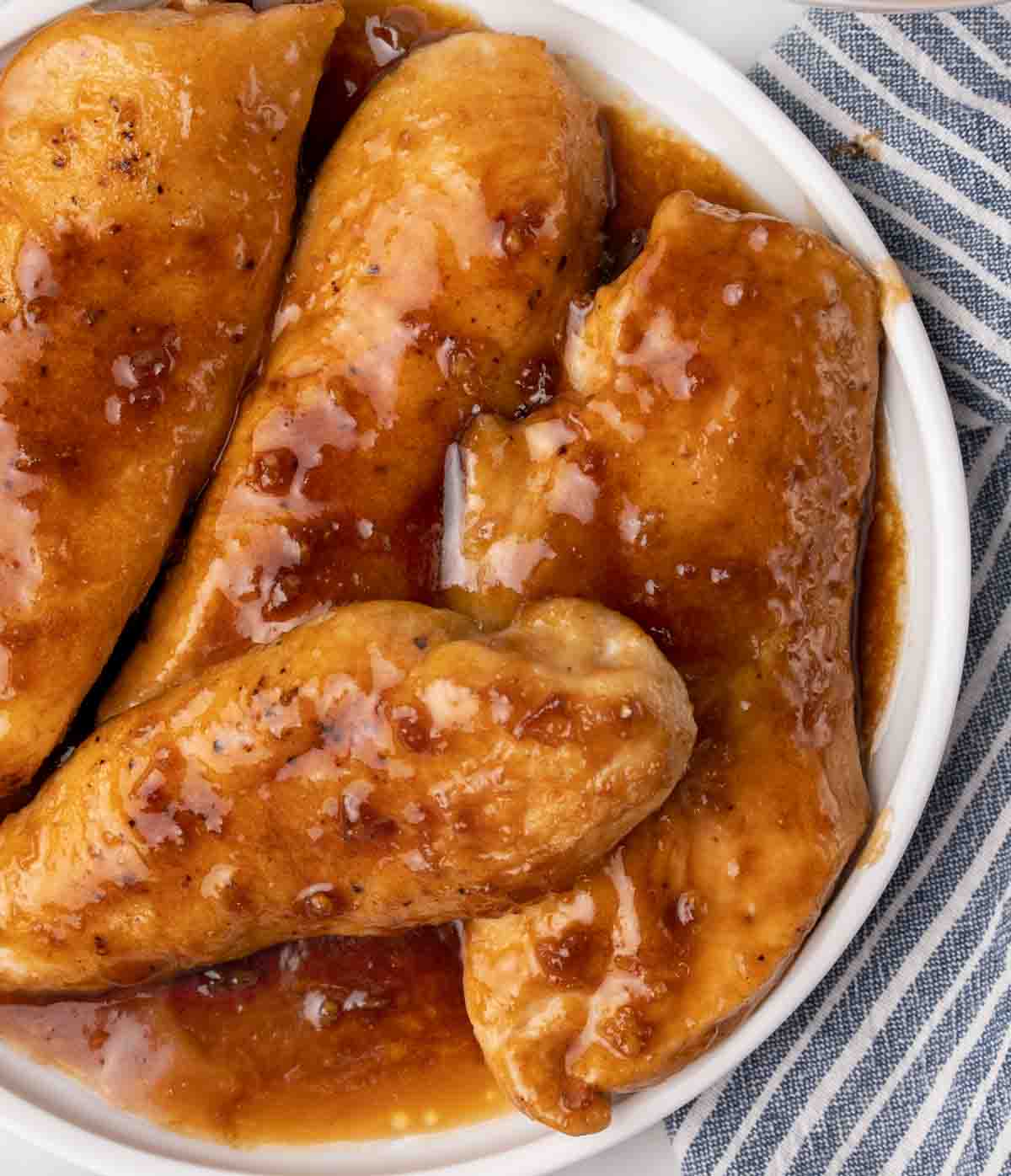 Made with simple ingredients, this sticky sweet, savory sauce is so good you'll want to use it for all your chicken dishes.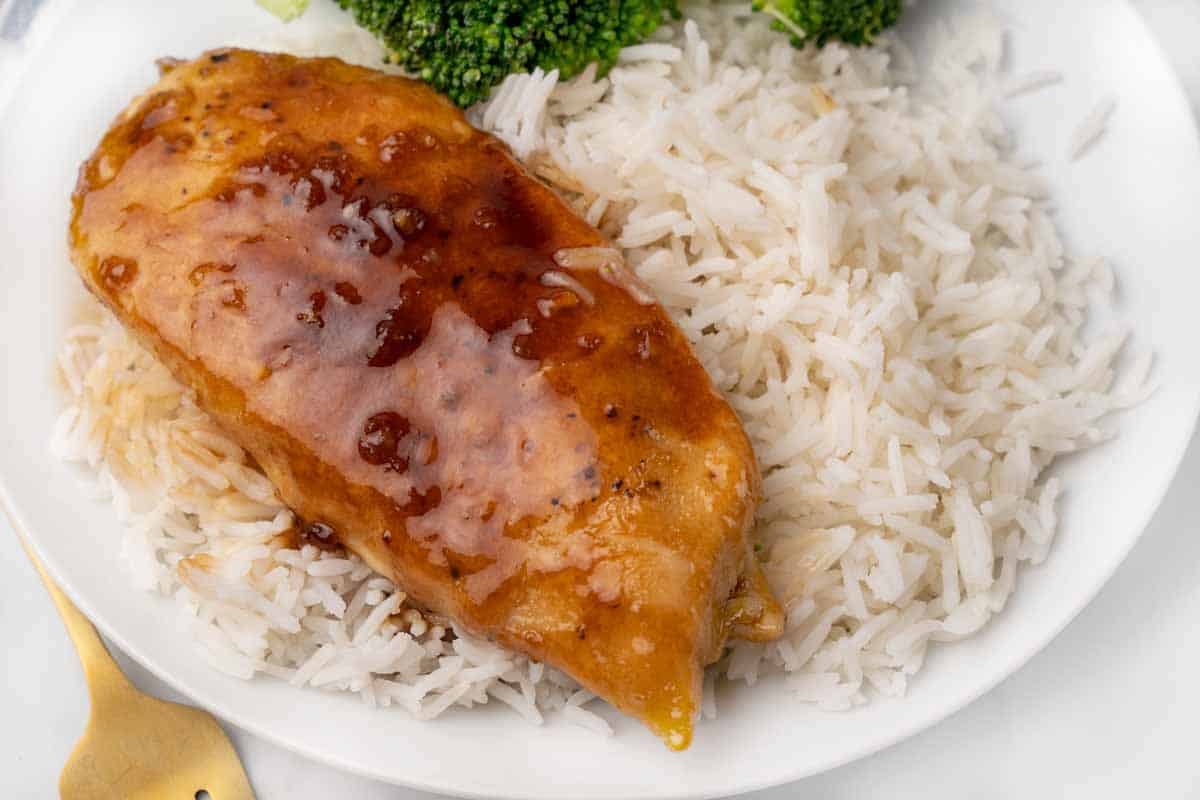 This is the perfect dish for busy nights, with only a few minutes of prep work and 8-10 minutes to cook the chicken. My Honey Garlic Chicken is a better alternative to takeout or delivery. No inflated prices or extra charges, and you have complete control over the ingredients, the perfect dish for busy weeknights.
Ingredients to make Honey Garlic Chicken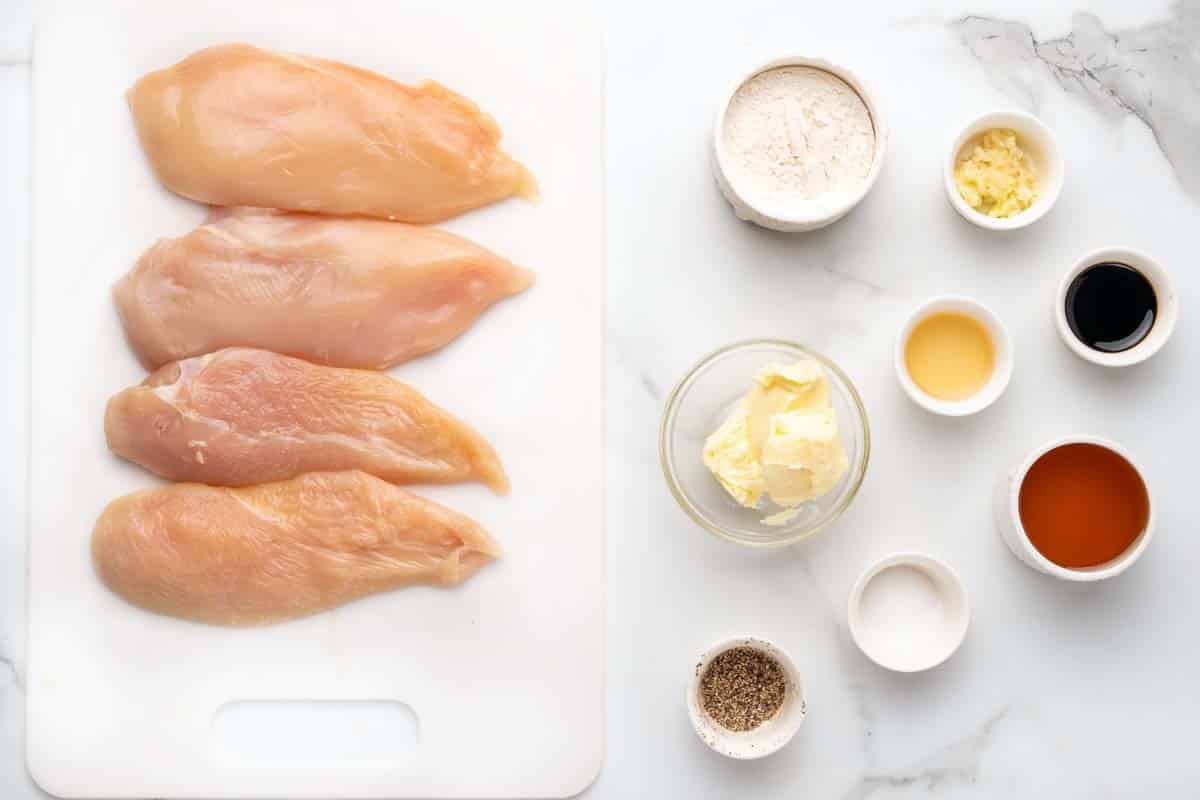 Let's start by gathering the ingredients we need to make Honey Garlic Chicken. In Chef Speak, this is called the "Mise en Place," which translates to "Everything in its Place."
Not only does setting up your ingredients ahead of time speed up the cooking process, it also helps ensure you have everything you need to make the dish.
Skinless chicken breasts
Fresh garlic
Honey
Soy sauce
Apple cider vinegar (or rice vinegar)
Unsalted butter
Salt and black pepper
*If you'd like to kick the heat up a bit, add your favorite hot sauce, sweet chili sauce or red pepper flakes to the sauce.
Can I use this sauce with other meats?
yes, you can. This sauce will go well with pork, beef, lamb, shrimp and scallops, as well as most fish.
How to make Honey Garlic Chicken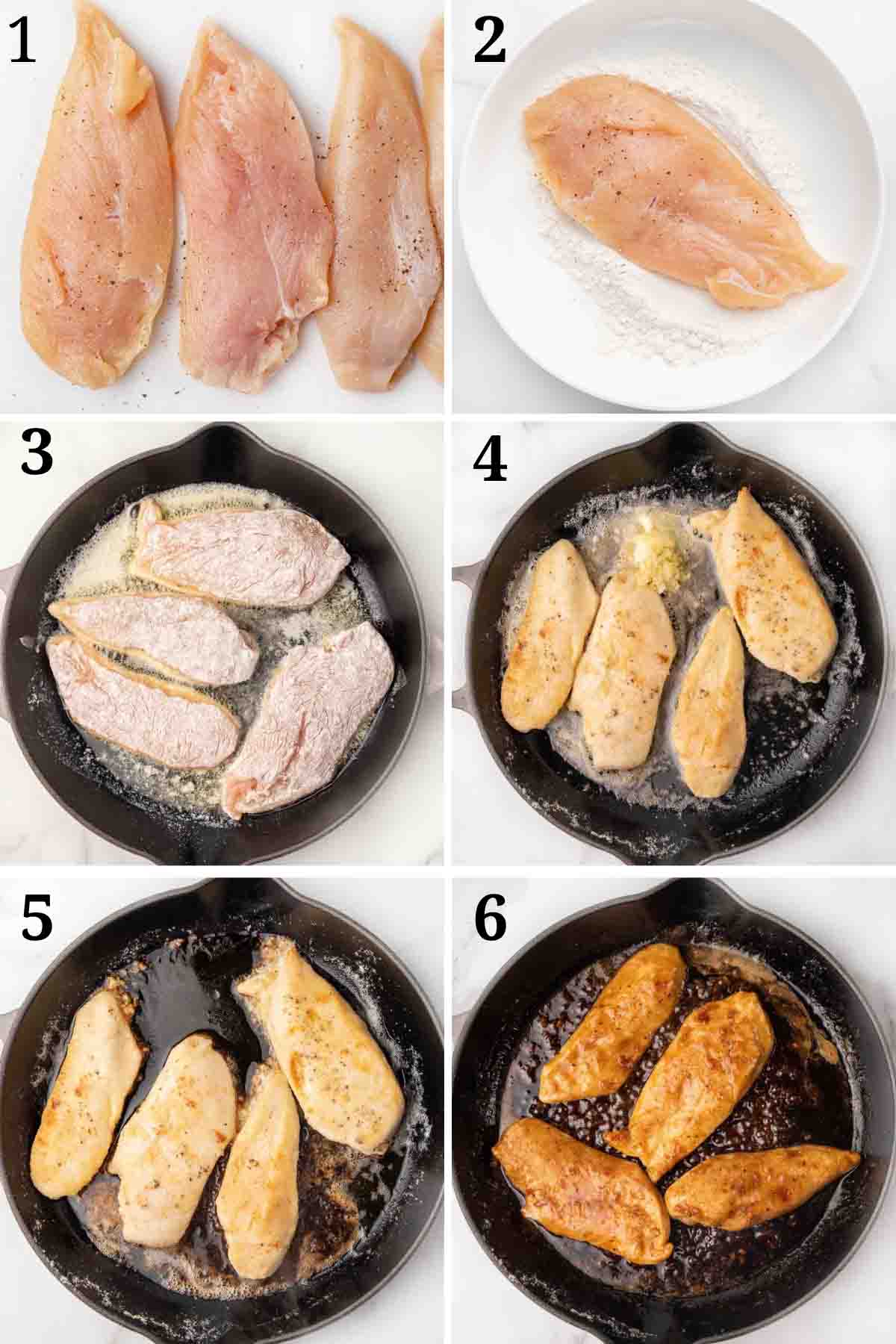 Cut the chicken breasts in half horizontally, making 4 chicken cutlets. Season both sides with salt and black pepper.
Add the flour to a large plate or shallow bowl and dredge the chicken pieces in the flour.
Add three tablespoons of butter to a large skillet over medium-high heat. When the butter has melted, place the chicken breasts in the skillet and cook for 2 – 3 minutes. Turn the chicken to the other side and cook for another 1-2 minutes.
Add the garlic to the pan along with the last tablespoon of butter. Mix the garlic around as the butter melts to allow it to cook quickly (1 minute).
Add the vinegar, soy sauce, and honey to the pan. Mix the ingredients together until well blended.
Turn the chicken breasts to coat both sides in the honey garlic sauce. Chicken should reach and internal temperature of at least 165 degrees *If the sauce gets too thick, add a little water to the pan.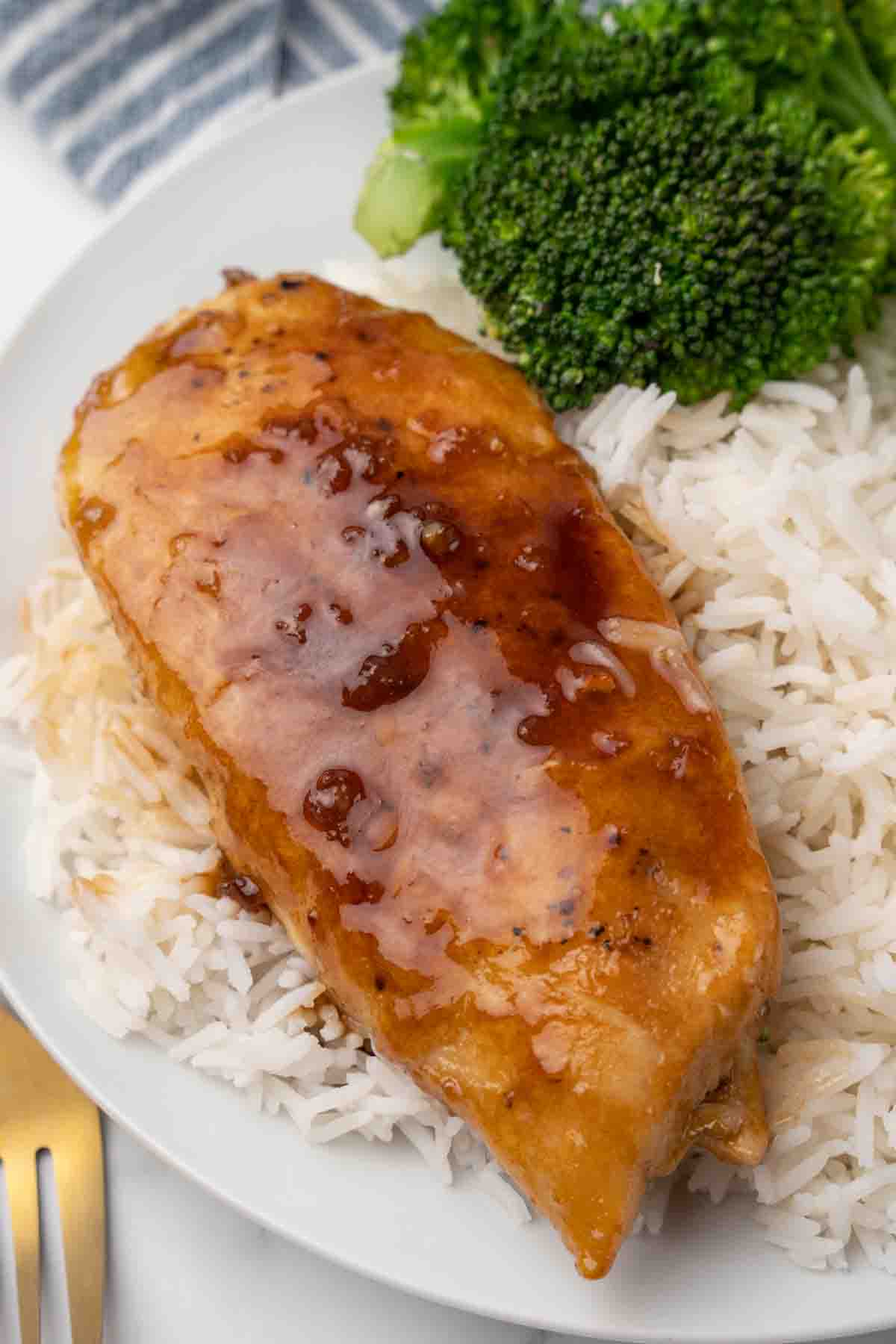 Serve the honey garlic chicken over your choice of rice. I used white rice for this dish, but Jasmin rice, brown rice, or cauliflower rice would also work. But no matter what you serve it with, this delicious recipe will soon become a family favorite.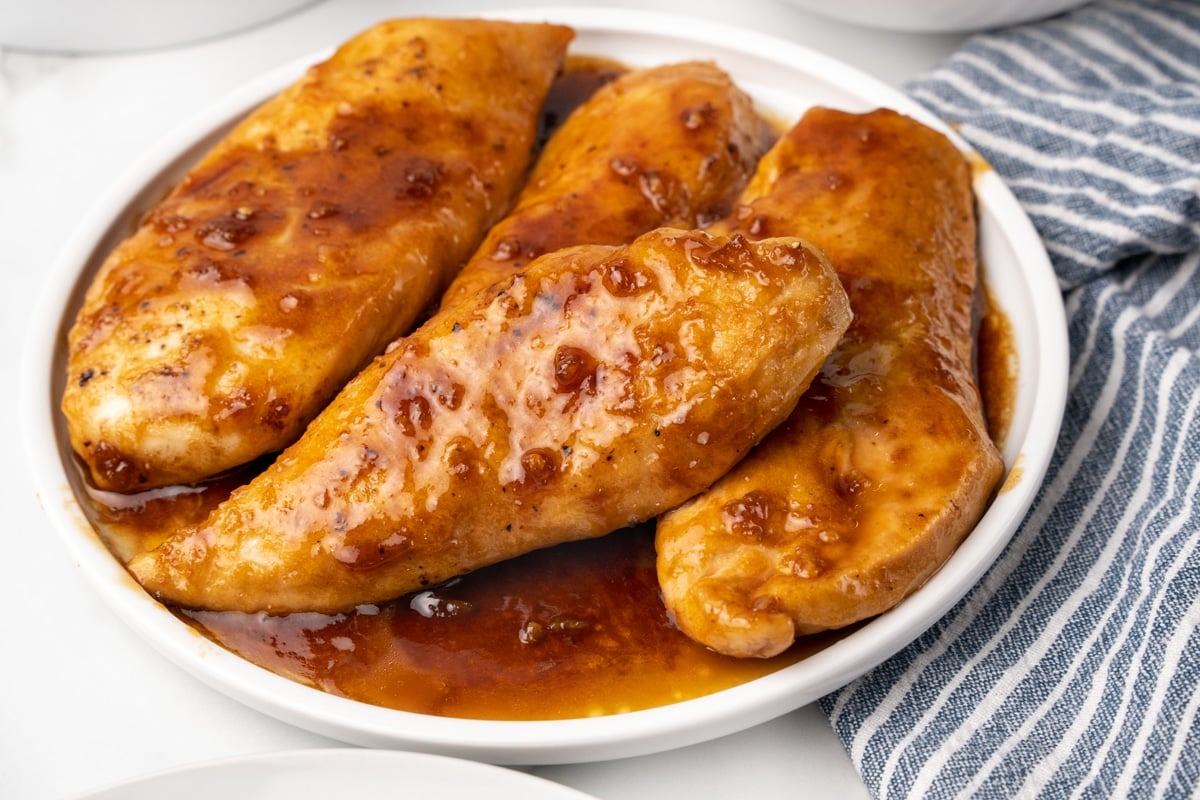 *If you'd like to change this up a bit, add some vegetables to the dish to make a honey garlic chicken stir fry.
*If you'd like to dress the dish up a little, garnish it with toasted sesame seeds, sliced green onions, or chopped parsley.
Recipe FAQ's
What is honey garlic sauce made of?
Honey garlic sauce is made from a base of honey and garlic. Honey sauce can also be made with a variety of other ingredients, including soy sauce, brown sugar, apple cider vinegar, rice vinegar, sesame oil, olive oil, lemon juice, hot sauce, and even chicken broth.
If the sauce needs to be thickened, it is often done using cornstarch mixed with a little water.
What does honey garlic chicken go with?
You can't go wrong with your variety of rice as a side dish. And when it comes to vegetables, broccoli, green beans, carrots, or stir fry vegetables are good choices.
More Chicken Recipes You'll Love!