If you're looking for delicious, easy-to-make weeknight dinners, my Garlic Butter Tilapia is just what you're looking for. Wouldn't your family love these garlicky, buttery, flaky tilapia fillets for dinner tonight?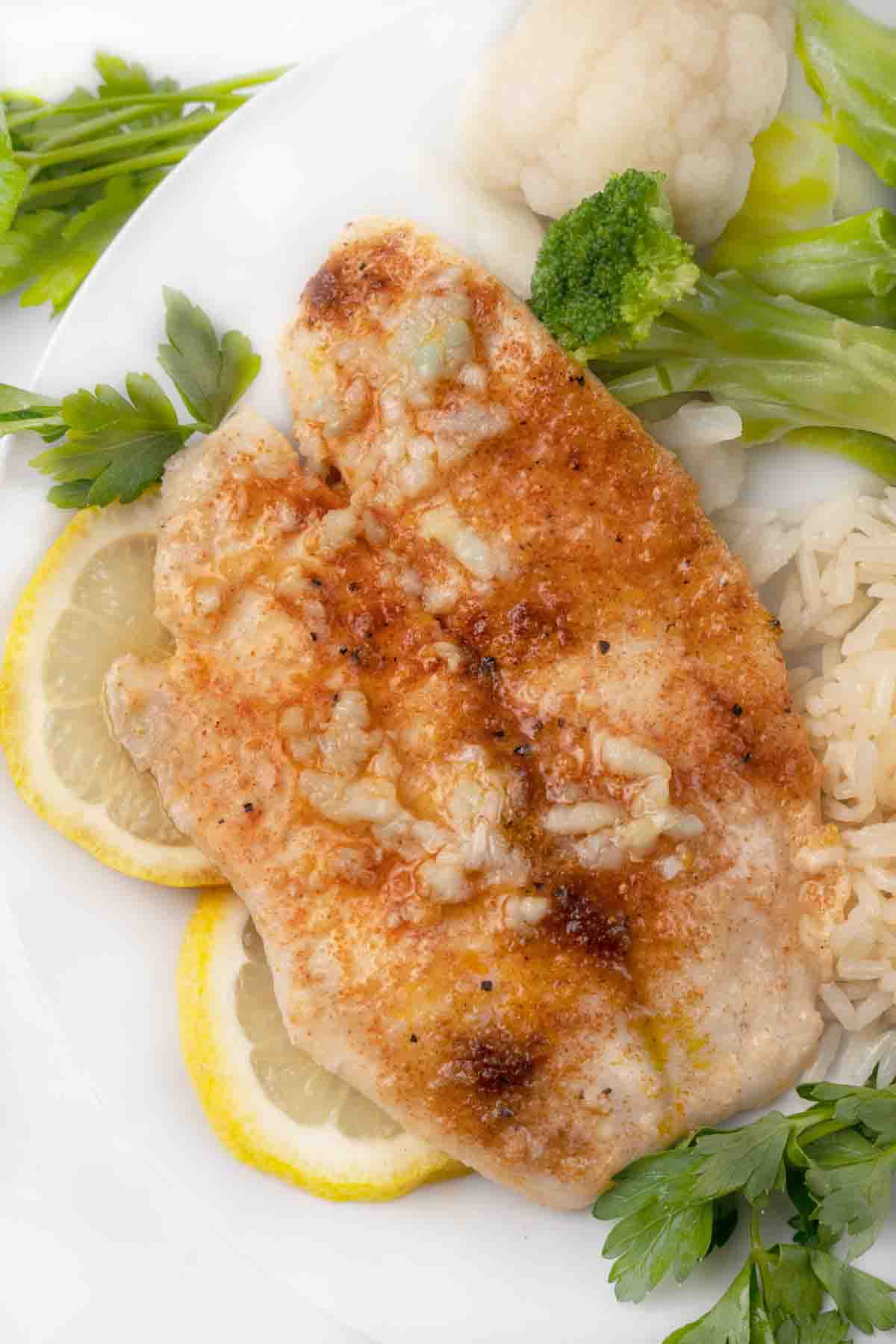 The good news is my Garlic Butter Tilapia can be on your dinner table in under 30 minutes. That's quicker than takeout and a lot healthier since you control the ingredients.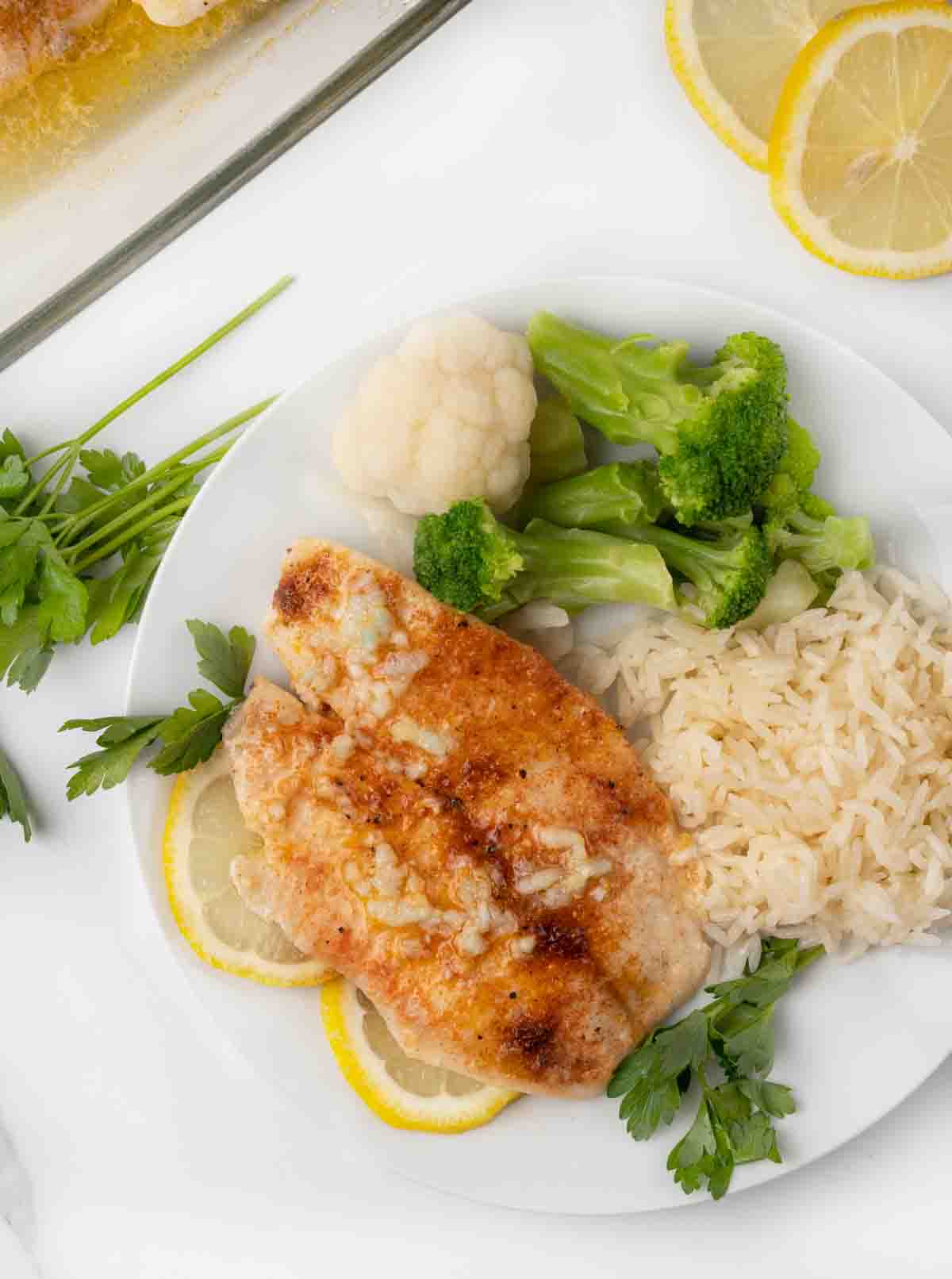 As a chef, seafood is at the top of the list of recipes I enjoy making and serving to my guests and family. And tilapia, along with salmon, are two of my favorite fish recipes to serve with this garlicky lemon butter sauce.
Ingredients to make Garlic Butter Tilapia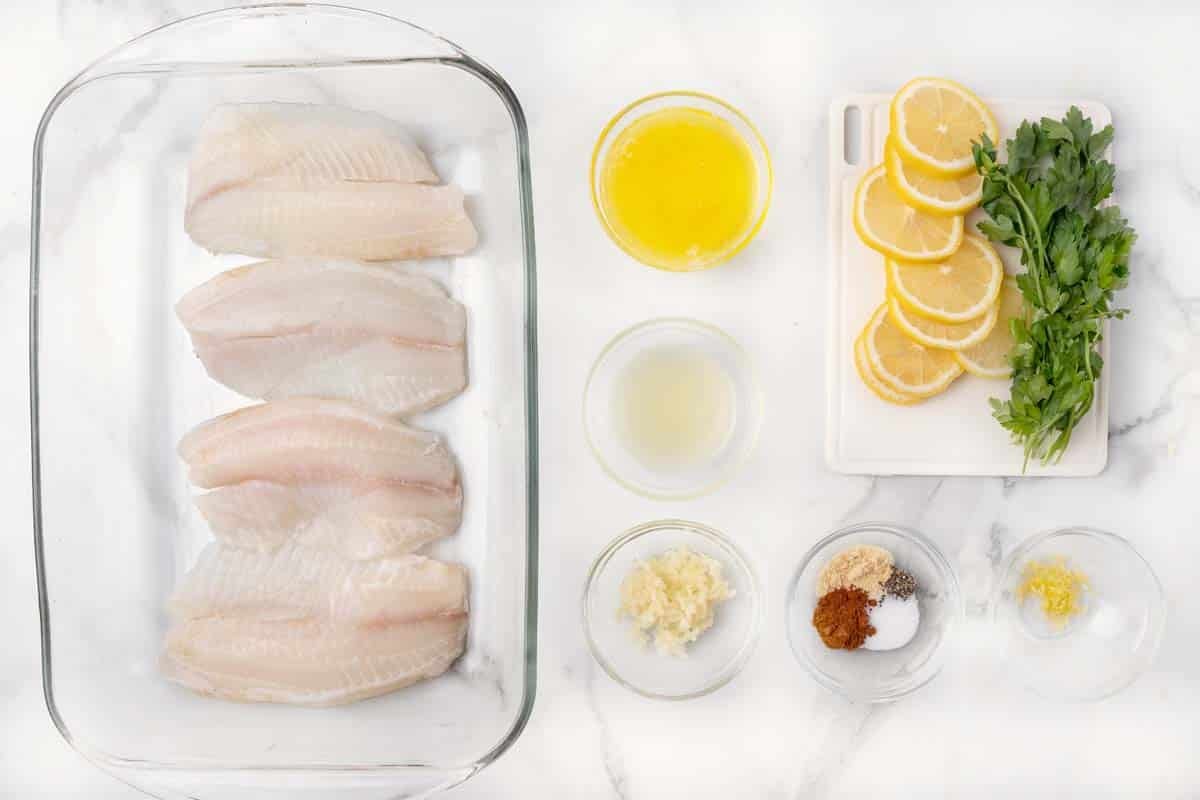 Let's start by gathering the simple ingredients we need to make Garlic Butter Tilapia. In Chef Speak, this is called the "Mise en Place," which translates to "Everything in its Place."
Not only does setting up your ingredients ahead of time speed up the cooking process, it also helps ensure you have everything you need to make the dish.
Simple Pantry Ingredients
tilapia
unsalted butter
garlic
lemon juice
lemon zest
paprika
onion powder
salt and black pepper
lemon slices
Italian parsley
What other fish can I use for this recipe?
Pretty much any white fish or salmon will work with my garlic butter tilapia recipe. You can use flounder, cod, halibut, salmon, catfish, and even swordfish with this recipe.
How to make Garlic Lemon Butter Sauce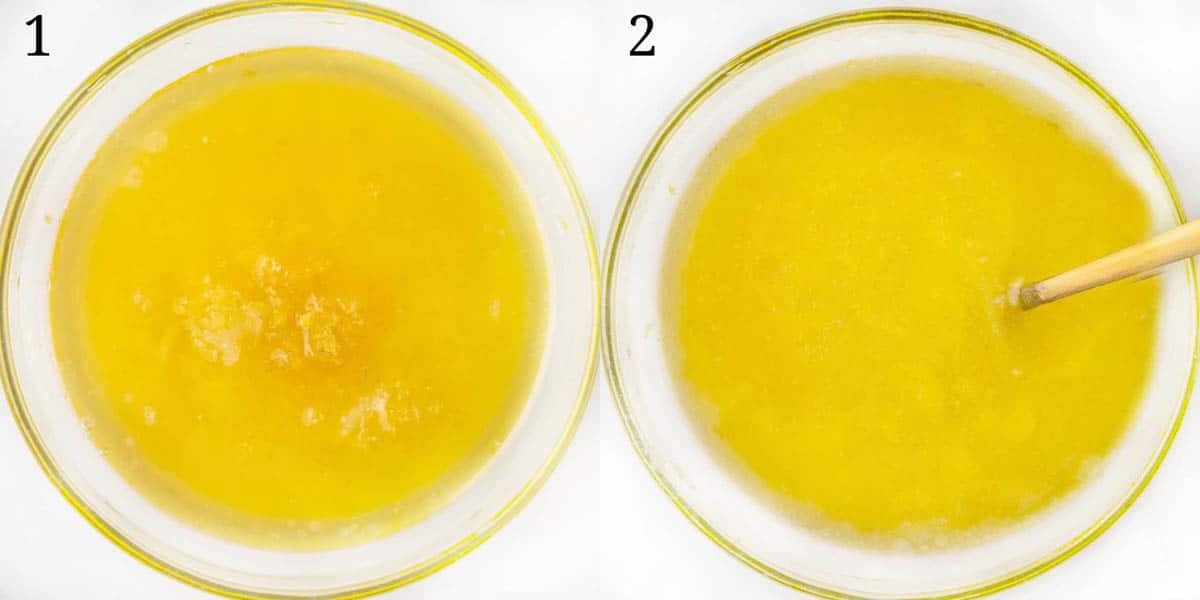 Add the melted butter, chopped garlic, lemon juice, and lemon zest to a small mixing bowl.
Whisk the ingredients to combine.
How to make Garlic Butter Tilapia
Preheat oven to 400°F.
Gently pat the fish filets dry using a paper towel.
Season the tilapia evenly with salt, pepper, paprika, and granulated onion powder.
Place the tilapia filets side by side in a 9×13 baking dish in a single layer. Then spoon the garlic butter mixture over the tilapia.
I prefer using fresh fish to make this recipe because it will have the best flavor and texture. If you don't have access to fresh tilapia, you can use frozen. Just make sure to fully defrost the tilapia overnight in the refrigerator before using.
Place the baking dish on the center rack of the preheated oven and bake for 10-12 minutes or until the fish flakes with a fork.
My easy recipe for Garlic Butter Tilapia is definitely a keeper, and it's the perfect quick meal for busy weeknights.
Wouldn't you love to sit down to this delicious baked tilapia? It's bursting with flavor and takes less time to cook than going to pick up takeout. Serve with rice, your favorite green vegetable, and garnish with lemon wedges or circles and parsley.
It doesn't take long to add a garnish to your dinner. Making a plate pretty is almost as important as making it tasty.
Recipe FAQ's
What can I serve with garlic butter tilapia?
Brown rice or your favorite grain will go well with this dish. And as for vegetables, add your favorite green vegetable. Brocolli, asparagus, and green beans would be my choice for the veggie.
Should I rinse tilapia before cooking?
The USDA does not recommend washing raw meat and poultry before cooking. Rinsing fish and poultry can actually spread harmful bacteria around your kitchen. It's always a good idea to clean all the countertops, sinks, faucets, and door handles after handling raw fish or poultry.
Should I soak fish in milk before cooking?
As strange as it may seem, soaking fish in milk will reduce the fishiness. The protein in the milk binds with the compounds that cause that fishy odor. Soaking fish for 20-30 minutes in milk will give you a cleaner, fresher-tasting fish fillet. Just make sure to discard the milk after soaking.
More Recipes You'll Love!