My easy Garlic Butter Shrimp recipe, made with sweet, succulent shrimp in a rich garlicky butter sauce, can be on your dinner table in less than 20 minutes from start to finish.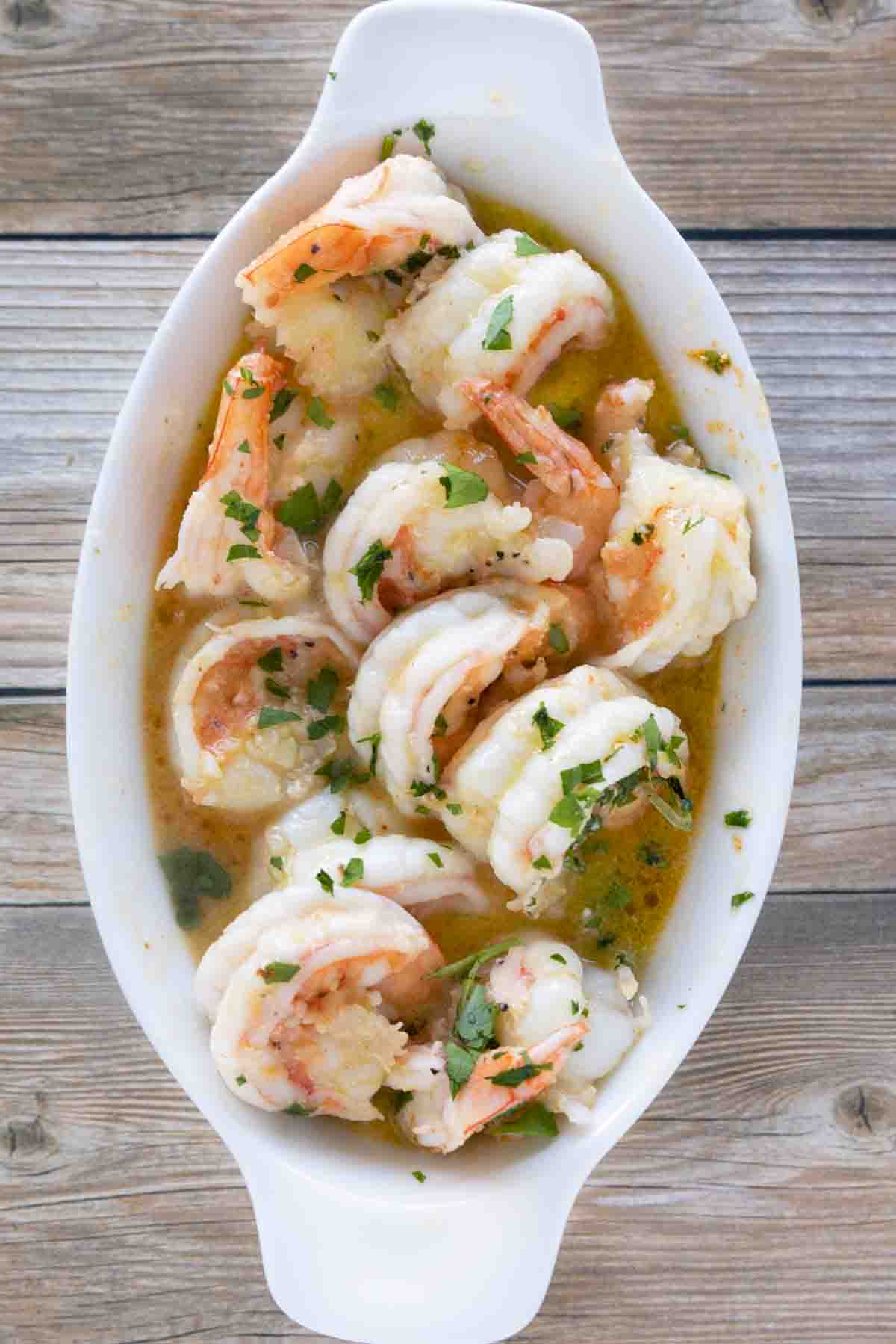 These lemony garlic butter shrimp couldn't be easier to make. It really only takes a few minutes of prep, peeling the shrimp and mincing the garlic. After that, 5-7 minutes in the saute pan and dinner is ready!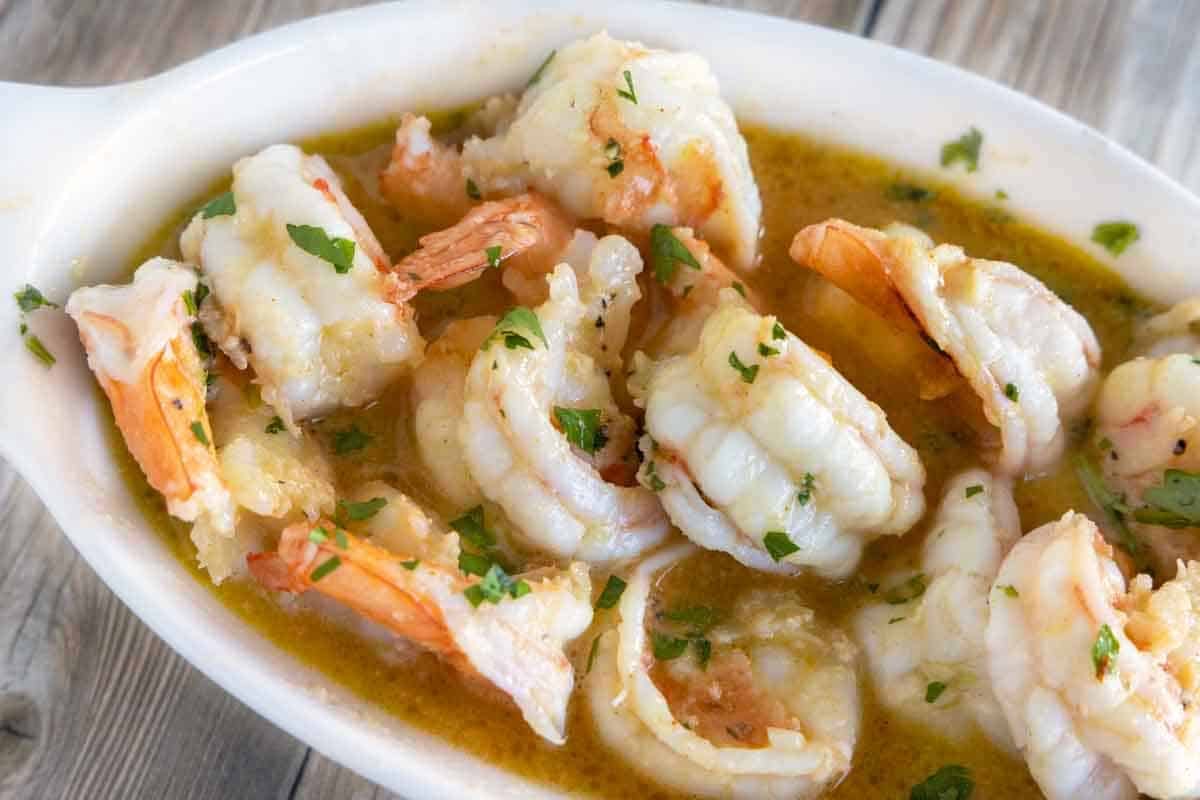 The simple garlic butter sauce can be used with fresh salmon, flounder, tilapia, and scallops. But garlic butter shrimp is definitely my favorite!
If you like garlicky, buttery shrimp, make sure to try my Shrimp Scampi Recipe.
Ingredients to make Garlic Butter Shrimp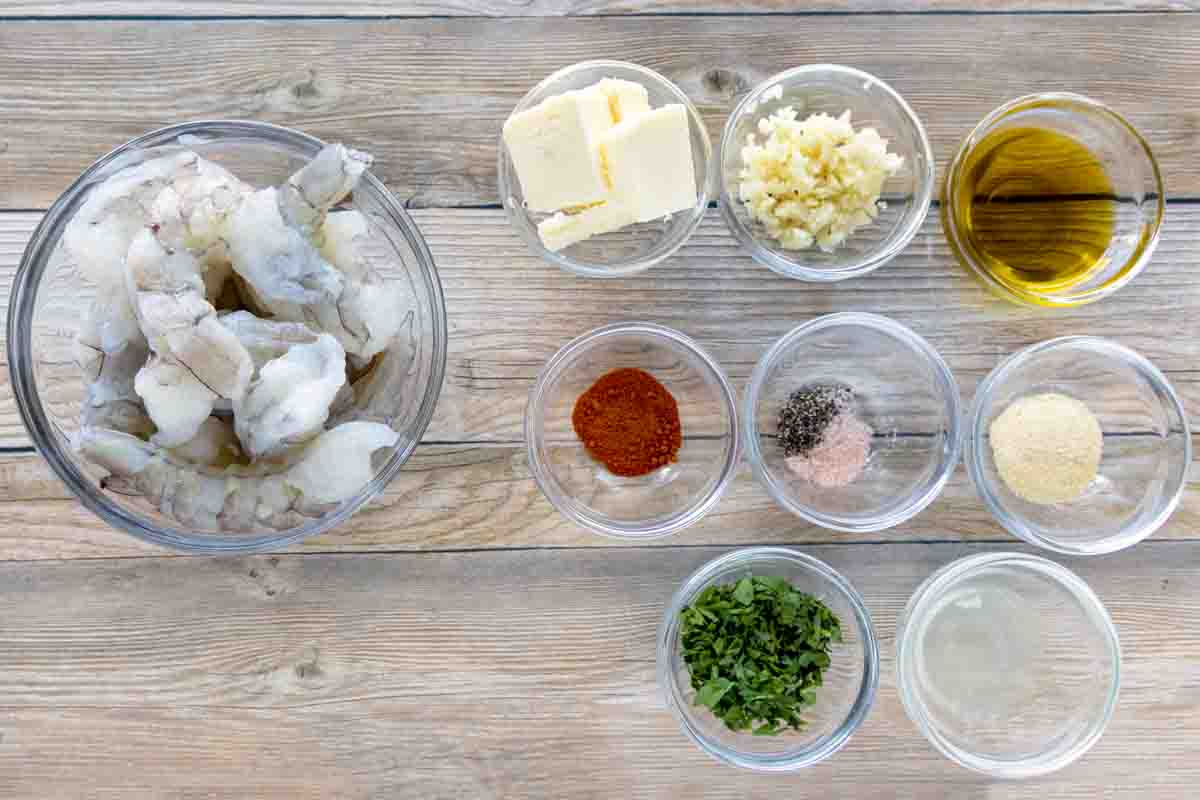 Let's start by gathering the ingredients we need to make my Lemon Garlic Butter Shrimp Recipe. In Chef Speak, this is called the "Mise en Place," which translates to "Everything in its Place."
Not only does setting up your ingredients ahead of time speed up the cooking process, it also helps ensure you have everything you need to make the dish.
Made with simple ingredients.
shrimp – peeled and deveined
olive oil
salted or unsalted butter
fresh garlic
fresh lemon juice
sweet paprika
table salt
black pepper
red pepper flakes (optional)
fresh parsley
Although I didn't use any in this recipe, feel free to add a little white wine to the sauce and serve it with grated romano or parmesan cheese. And if you want to stretch the garlic-butter sauce to serve over pasta, add a little chicken broth or pasta water to the sauce. Add a dab or two of butter rolled in flour (beurre manie) to thicken the sauce if needed.
What type of shrimp should I use?
The best shrimp to use for any shrimp dish are caught in the Gulf of Mexico, the Atlantic Ocean on the east coast of the US, and the Pacific Coast of the US. You can also get amazing shrimp from Australian waters and from parts of the European Union.
*Shrimp are almost always frozen when processed onboard ships. If you see "fresh shrimp", it's a good bet they were frozen and thawed to put on sale. And never, ever buy precooked shrimp. It's a waste of money, considering how quickly shrimp cook.
The shrimp you need to avoid, like the plague, will be originating in Asian, Indonesian, and Indian waters. And for the most part, any shrimp that's farmed is not a good choice.
As with everything, there will be exceptions to the rule, but for the most part, these are not the shrimp you want to eat.
I like using 16-20 (count per pound) shrimp for just about all of the dishes I make that include shrimp. You can also use 21-25 count shrimp, but anything smaller will cook too fast and end up being chewy and tough.
How to make Garlic Butter Shrimp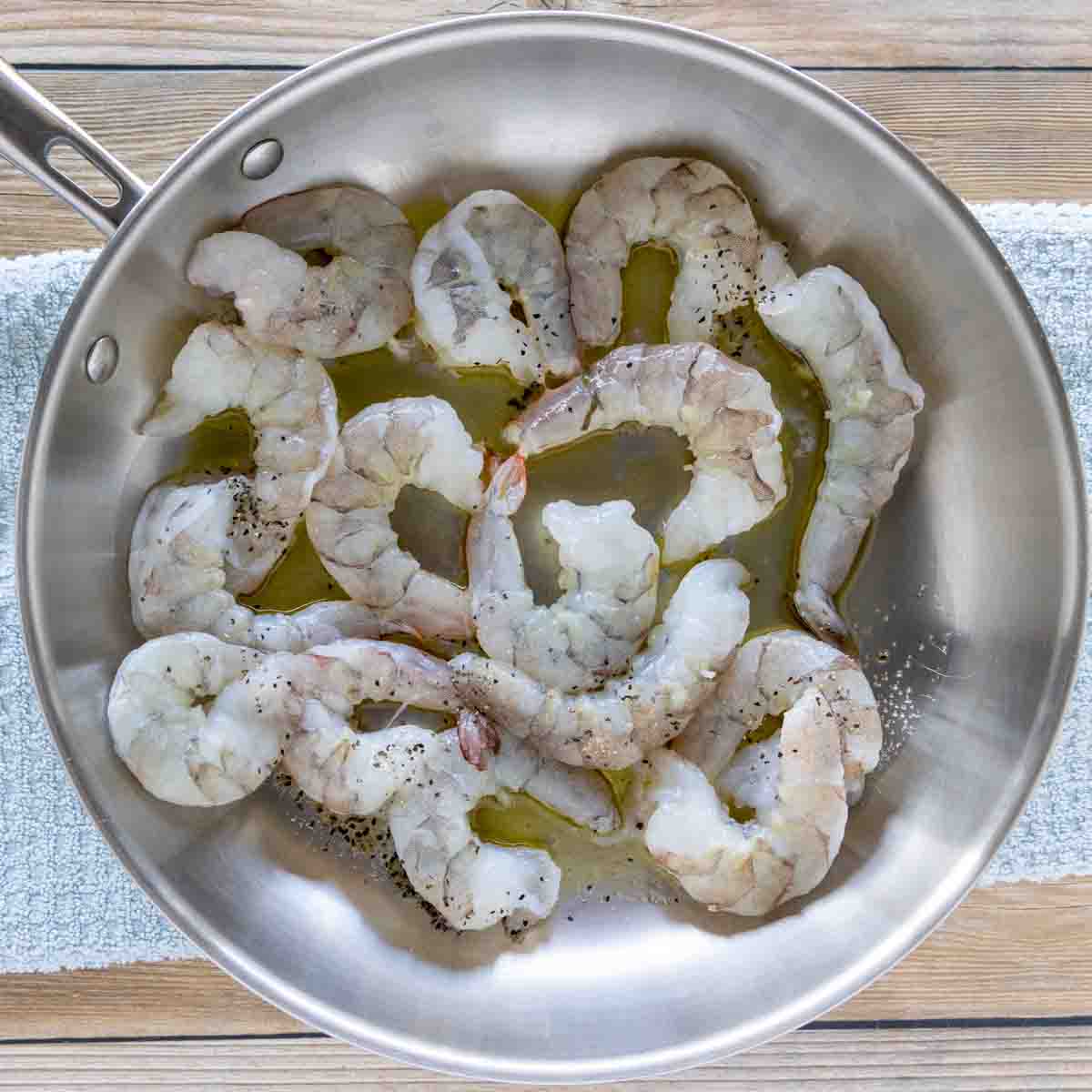 Place a large skillet over medium-high heat. When the pan gets hot, add the olive oil, shrimp, salt, and pepper to the pan.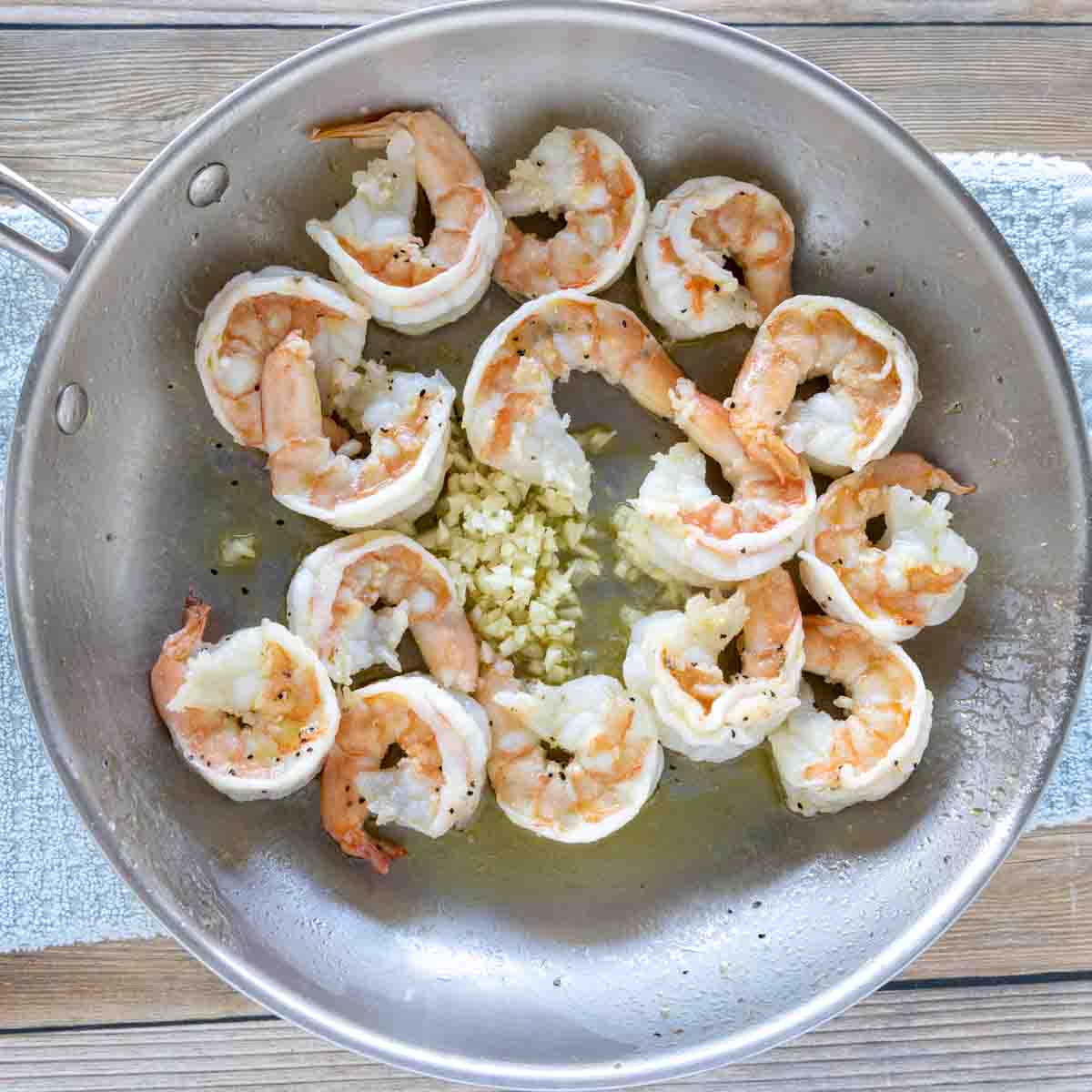 Let the shrimp cook on both sides until they get color on both sides, about 2-3 minutes. Cooking time depends on the size of the shrimp you used. I used 16-20 count per pound.
Add the garlic to the pan and continue to cook for another minute. Stirring as needed.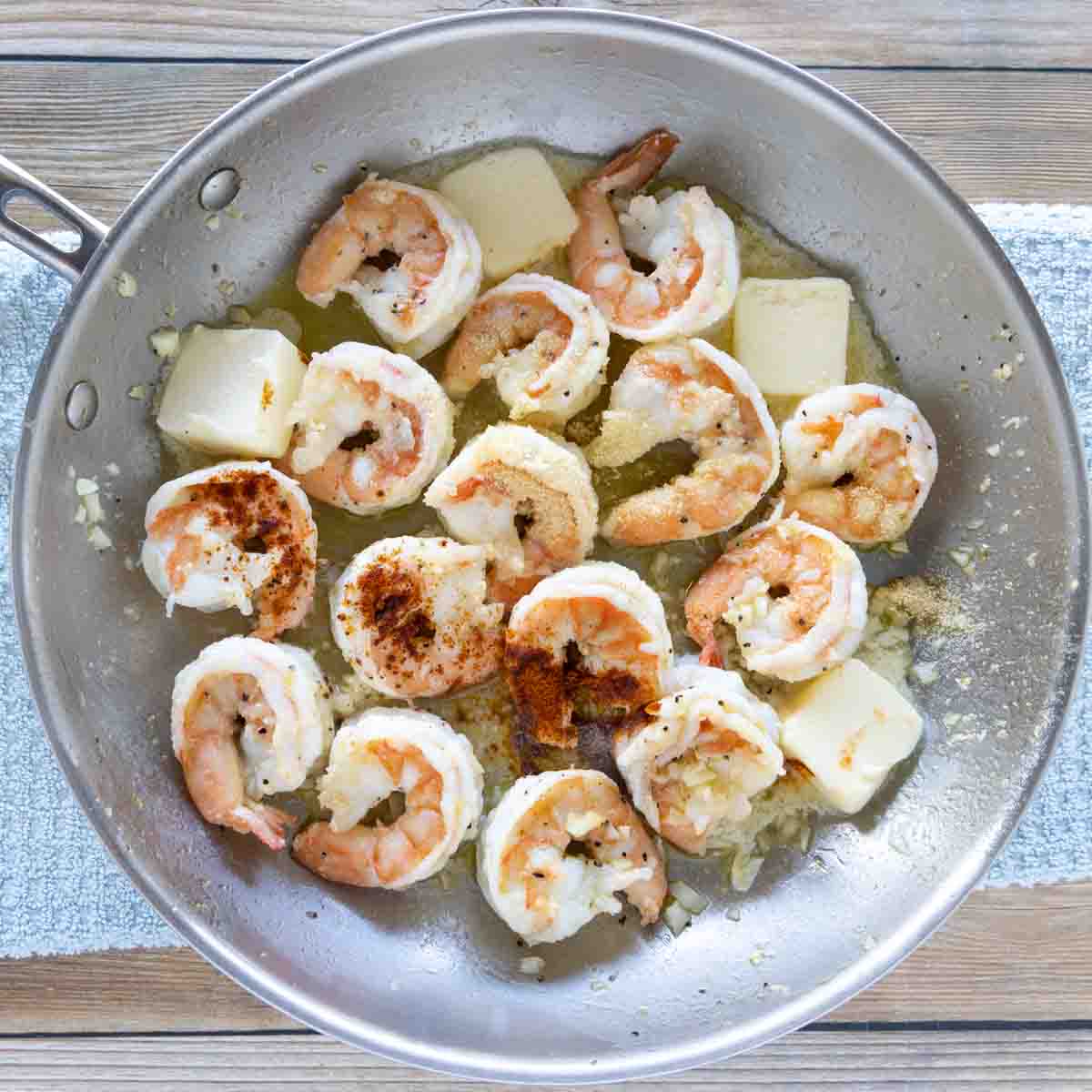 Reduce the heat to medium and add the garlic powder, onion powder, sweet paprika, lemon juice, and butter to the pan.
Toss the ingredients to blend and coat the shrimp, letting the mixture cook for another minute or two until the shrimp are fully cooked.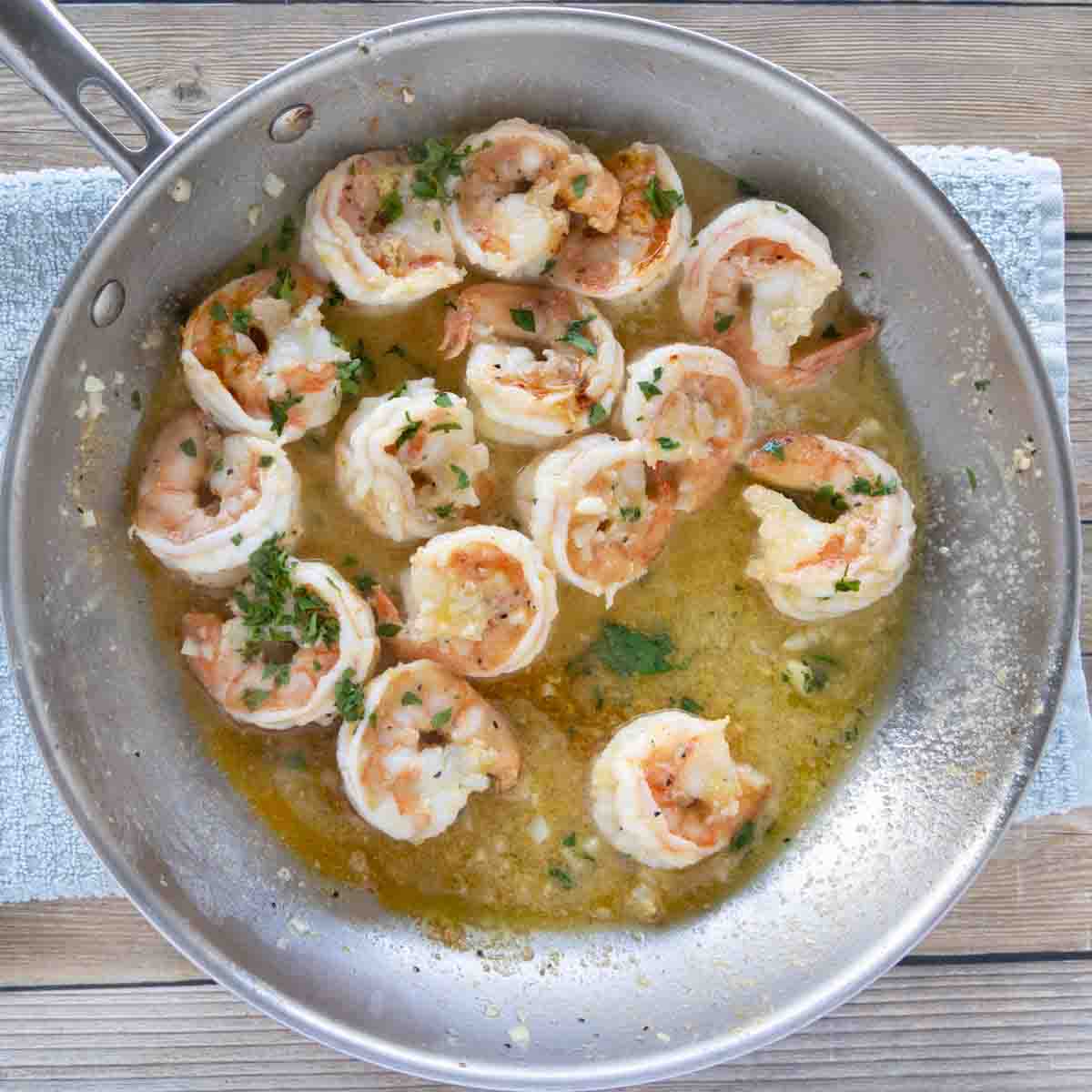 Add half the chopped parsley to the pan and toss to mix.
If the sauce gets too thick, add a little water to the pan to bring it back to the desired consistency.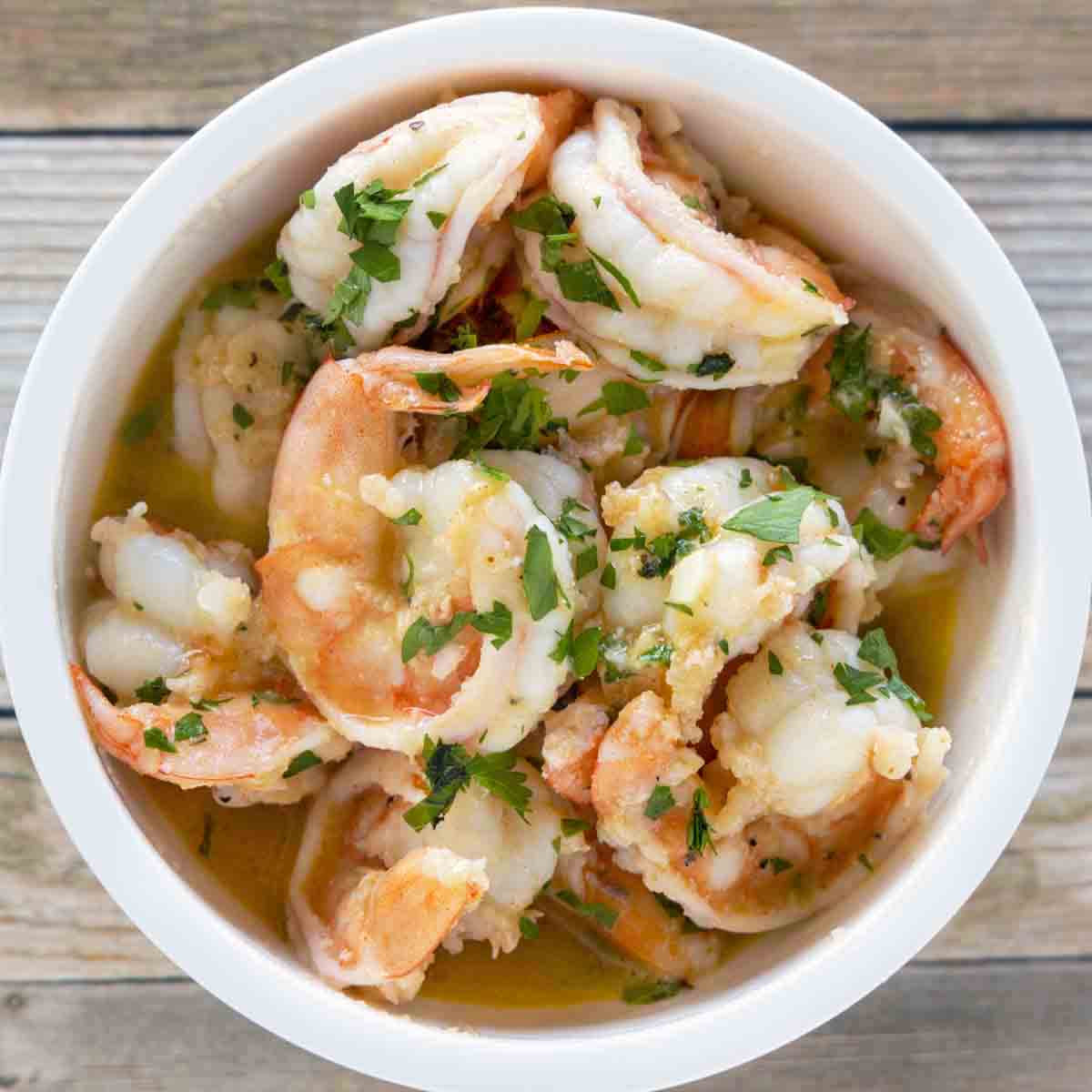 Serve the Garlic Butter Shrimp as an appetizer or with rice, cauliflower rice, pasta, or zucchini noodles as an entree.
Wouldn't you love to sit down to a dish of these garlicky, lemony, buttery shrimp? Just don't forget to have some crusty bread on hand to dip in the sauce.
Recipe FAQ's
What should I serve with Garlic Butter Shrimp?
I usually serve brown rice or spaghetti with this dish, but it also goes well with orzo, farro, roasted potatoes, or your favorite grain. Add a nice tossed salad and a loaf of crusty bread to dip in the sauce and you've got a feast!
How do I make shrimp more flavorful?
Adding lemon juice or other citrus is always a good way to perk up the flavor of shrimp. And don't forget the salt. Salt and other seasonings like garlic powder, onion powder, and black pepper will help enhance the flavor.
Can I use precooked shrimp?
Honestly, you should never buy precooked shrimp. You have no way of knowing where they're from or what condition they were in before being cooked. Unless they are steaming the shrimp in front of your and you want them for peel and eat shrimp, always start with raw. Raw shrimp will have a lot more flavor and will create dishes you will love to make and eat.
More Shrimp Recipes You'll Love!