One of my favorite morning (and afternoon) treats is a cranberry pistachio biscotti (or two). Whether I have it with my coffee or just as a quick snack in the afternoon this classic Italian cookies never fails to satisfy.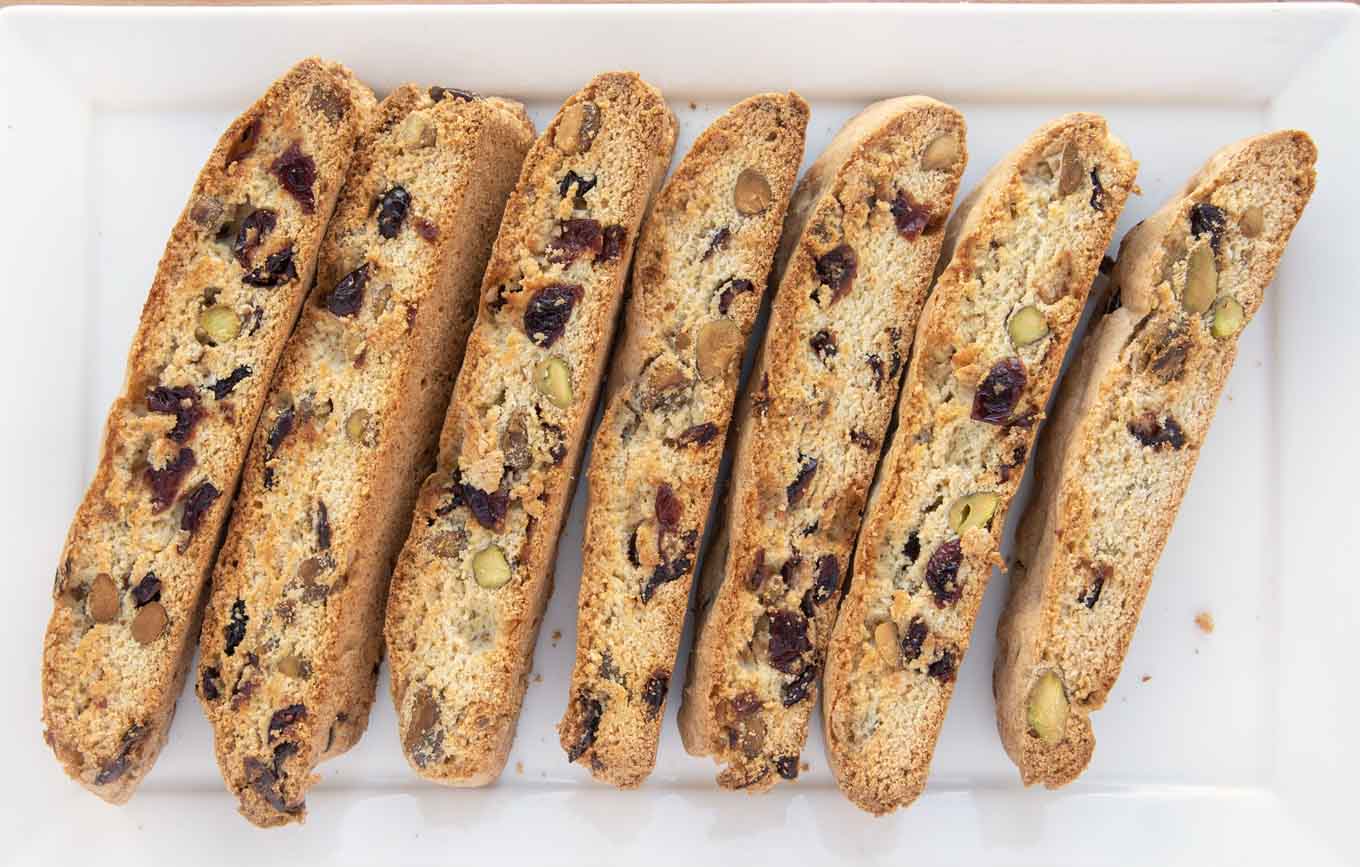 If you've never made biscotti, it's really very simple, with just a few steps in the recipe and then the twice-baked part which gives this cookie its amazing crunch.
Originating in the Tuscan city of Prato, biscotti, also known as cantucci, are traditionally made with almonds. They are twice-baked, oblong-shaped, dry, crunchy, and may be dipped in a drink, traditionally Vin Santo or espresso.
Ingredients to make Cranberry Pistachio Biscotti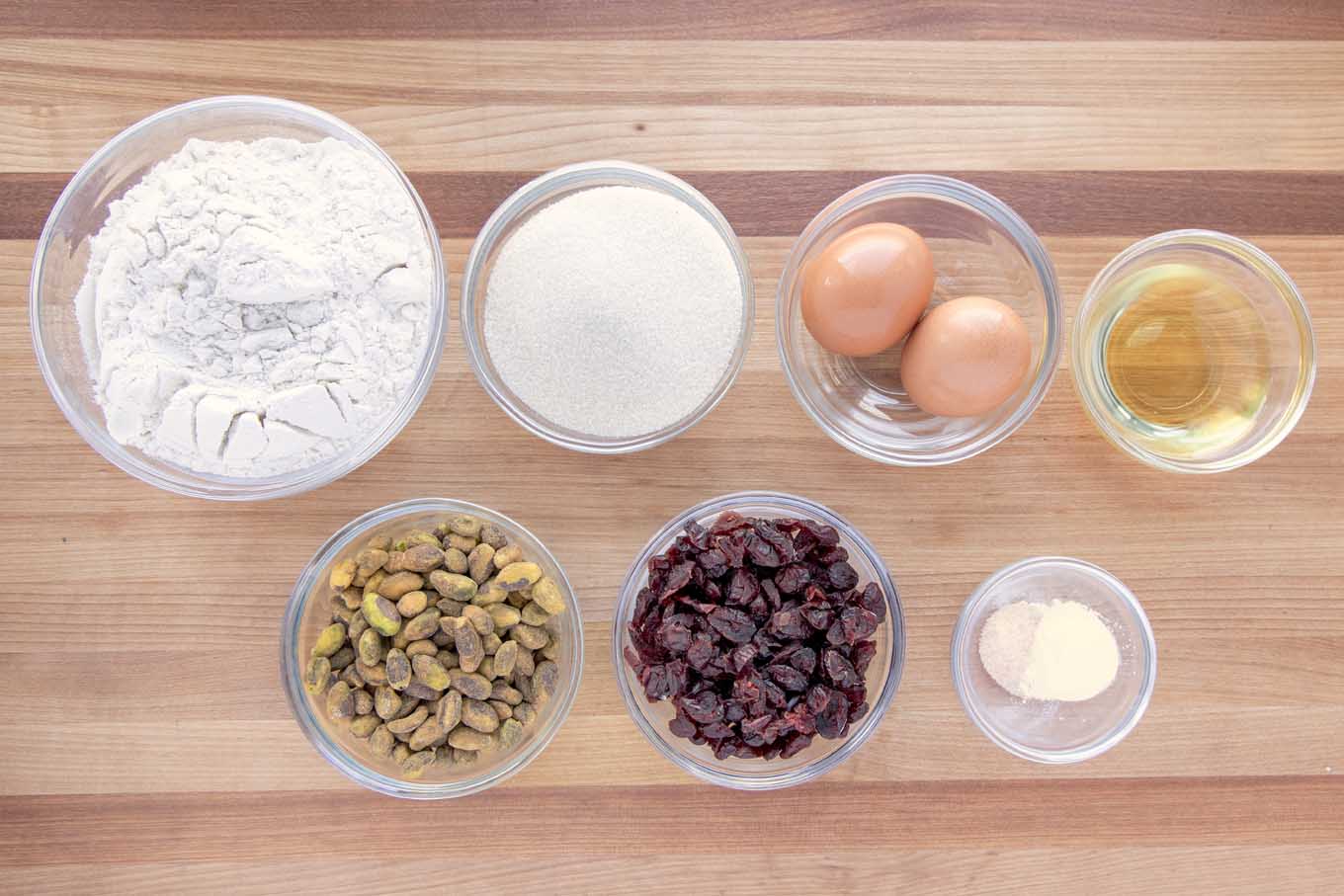 Let's start by gathering the ingredients we need to make Cranberry Pistachio Biscotti. In Chef Speak this is called the "Mise en Place" which translates to "Everything in its Place".
Not only does setting your ingredients up ahead of time speed the up cooking process, but it also helps ensure you have everything you need to make the dish.
How do I make Biscotti?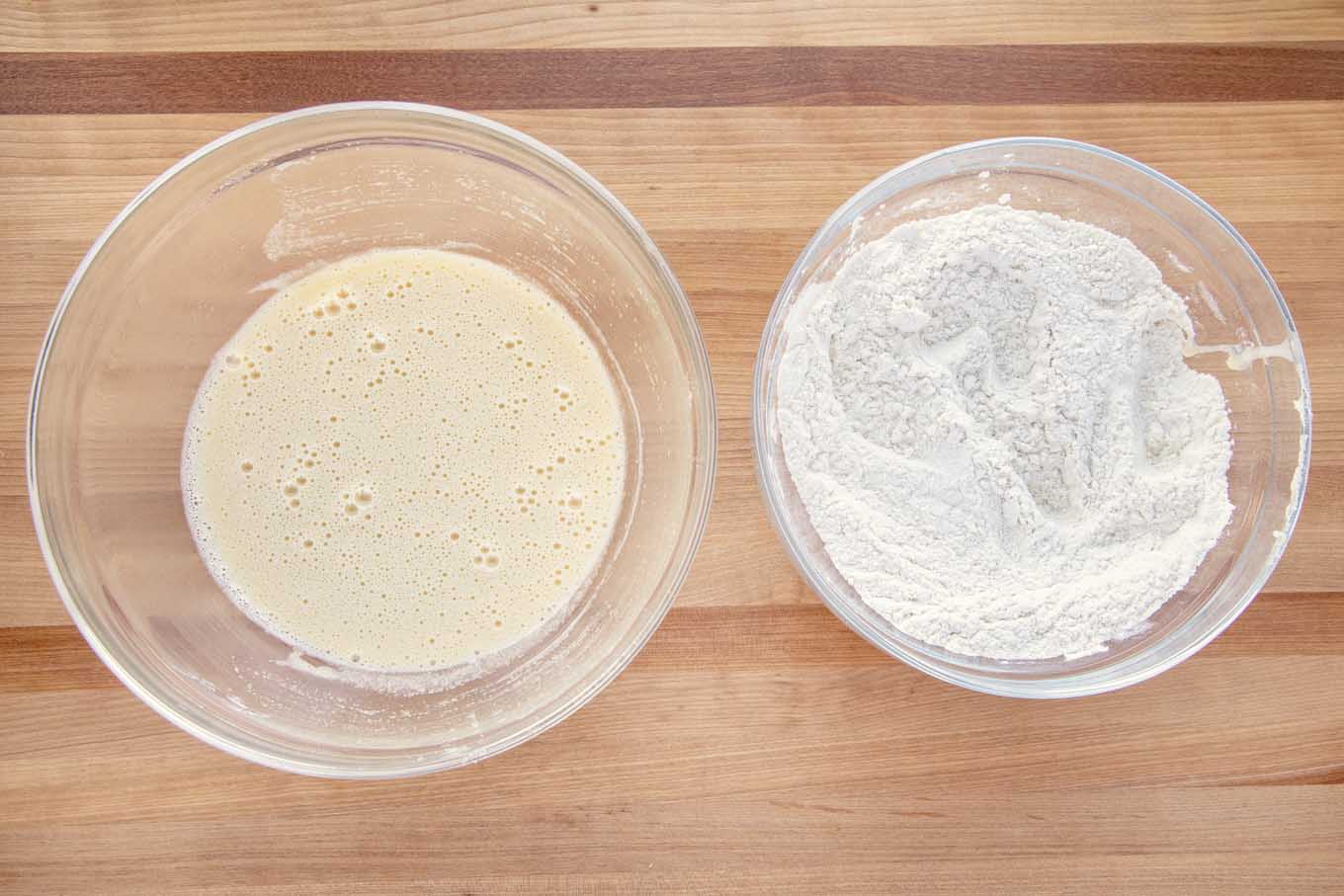 In a small bowl mix together flour, baking powder, and salt. Set aside until needed.
In a large bowl (or stand mixer) lightly beat the eggs, then slowly add in the sugar.
Slowly add in the oil until the mixture is a light yellow color and continue to beat at medium speed for 1-2 minutes.
Do I have to use Pistachio in my biscotti?
No, you don't. You can use any nut you like in your biscotti or leave the nuts out altogether. You can also replace the craisins, Some of my other choices to add to biscotti are:
chocolate chips (any variety)
pecans (or any nuts)
toffee, butterscotch or peanut butter chips (or any of your favorite baking chips)
dried fruit
Think of this recipe as a base and create different types of biscotti with it. You might want to make a double batch, split it and make two varieties.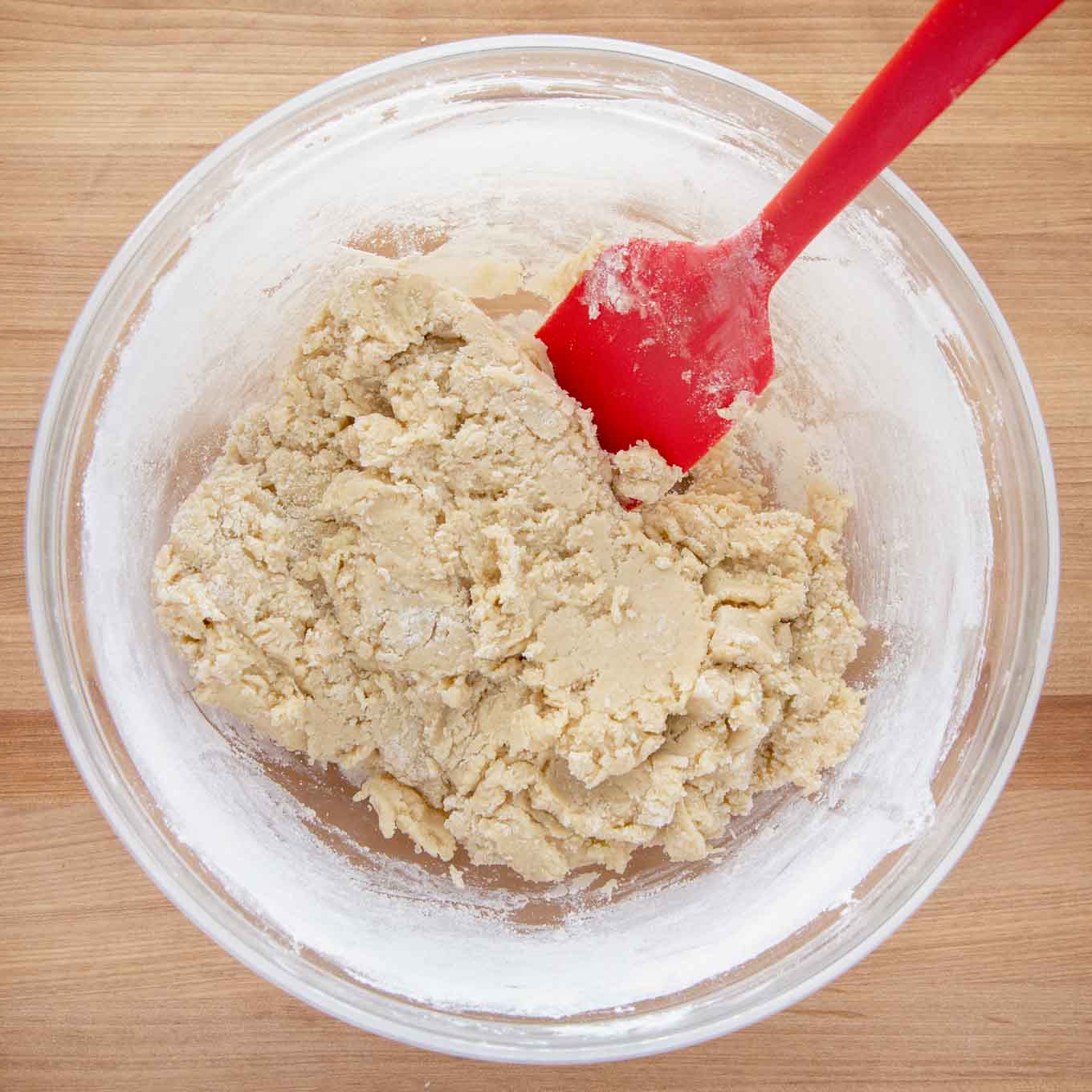 The next step is adding the flour mixture to the egg mixture and mix together just enough to blend.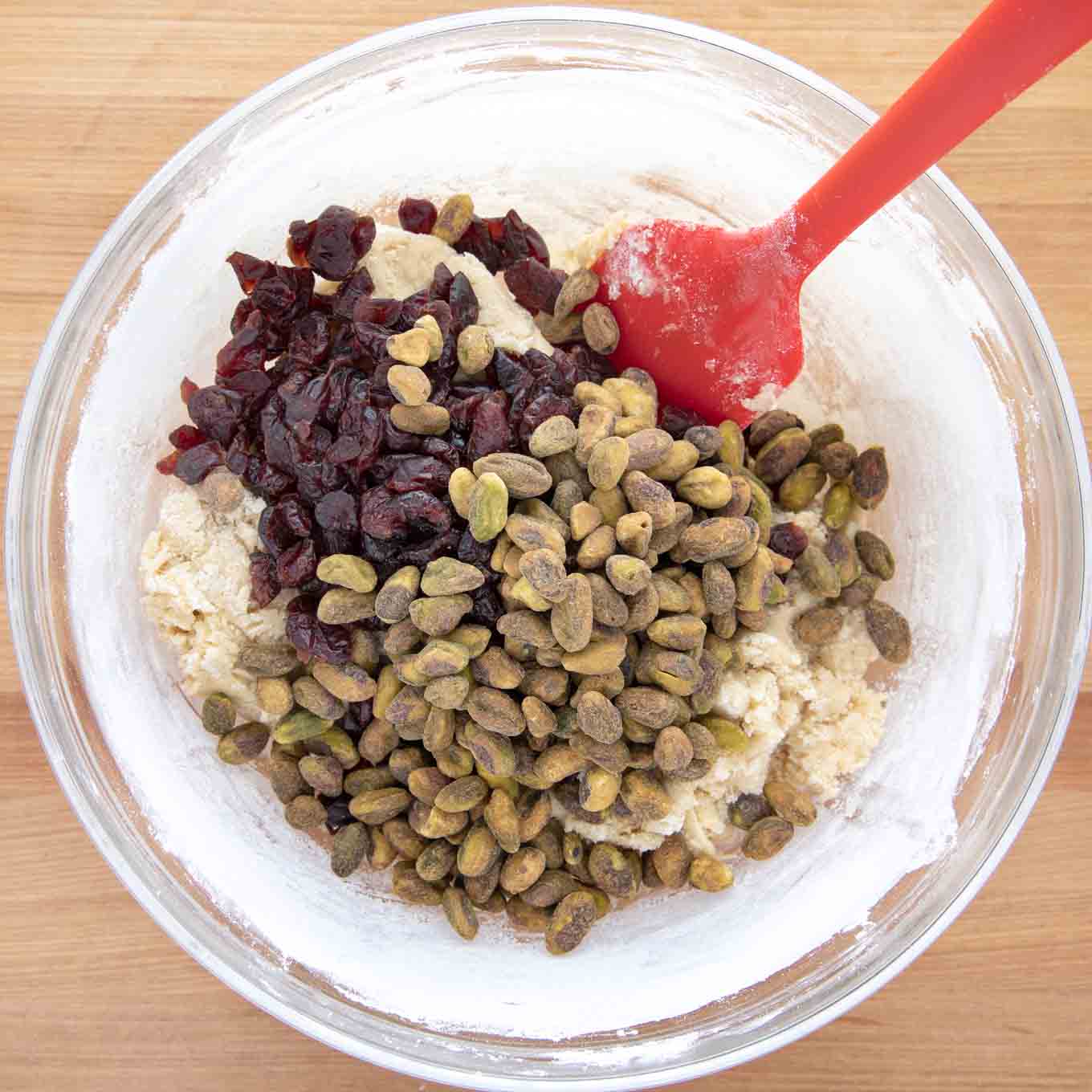 Add in the pistachio and craisins, mix just enough to work them into the dough.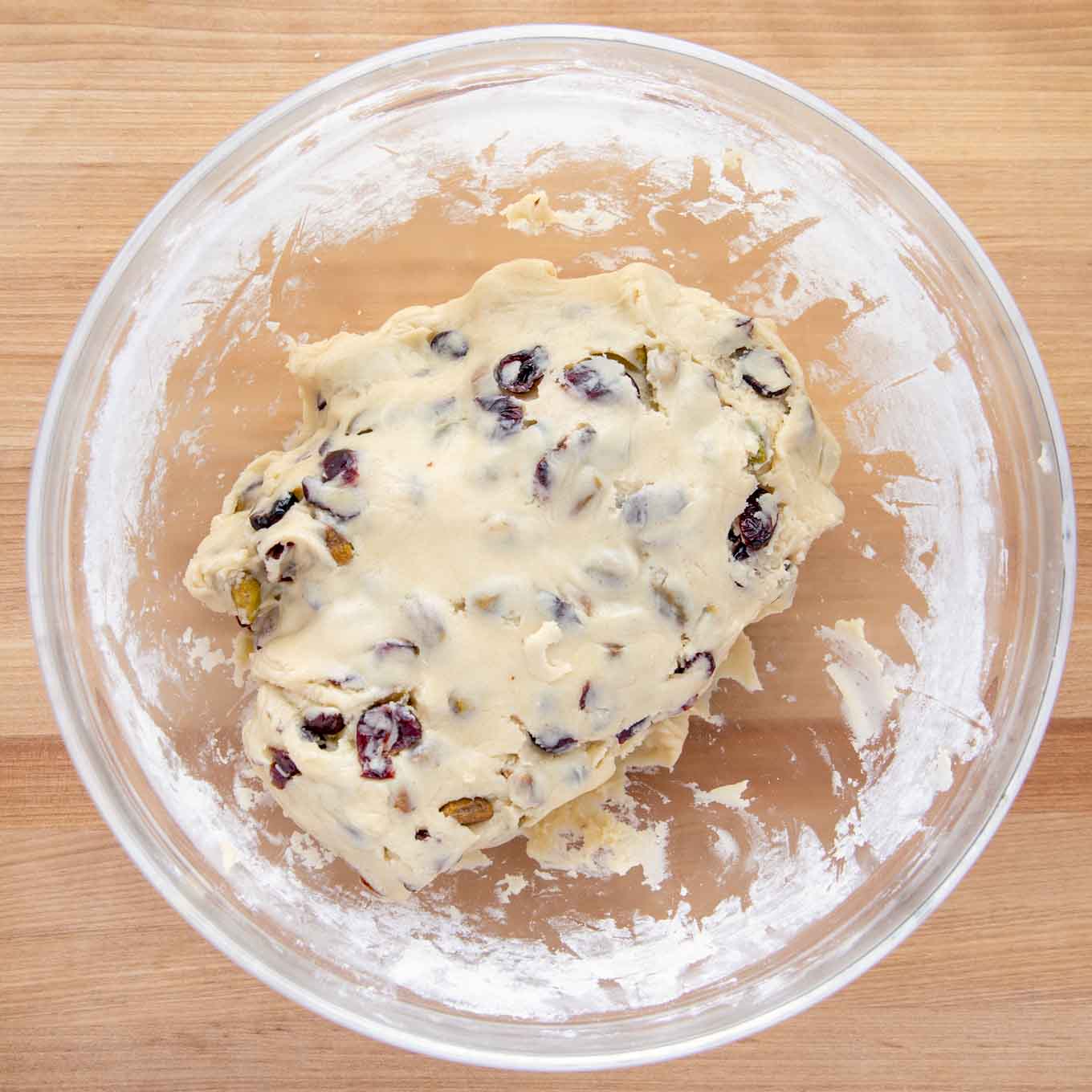 Once you've mixed the craisins and pistachios into the dough, you're ready to form the log.
**If the mixture is too dry add ½ teaspoon of vegetable oil to the dough.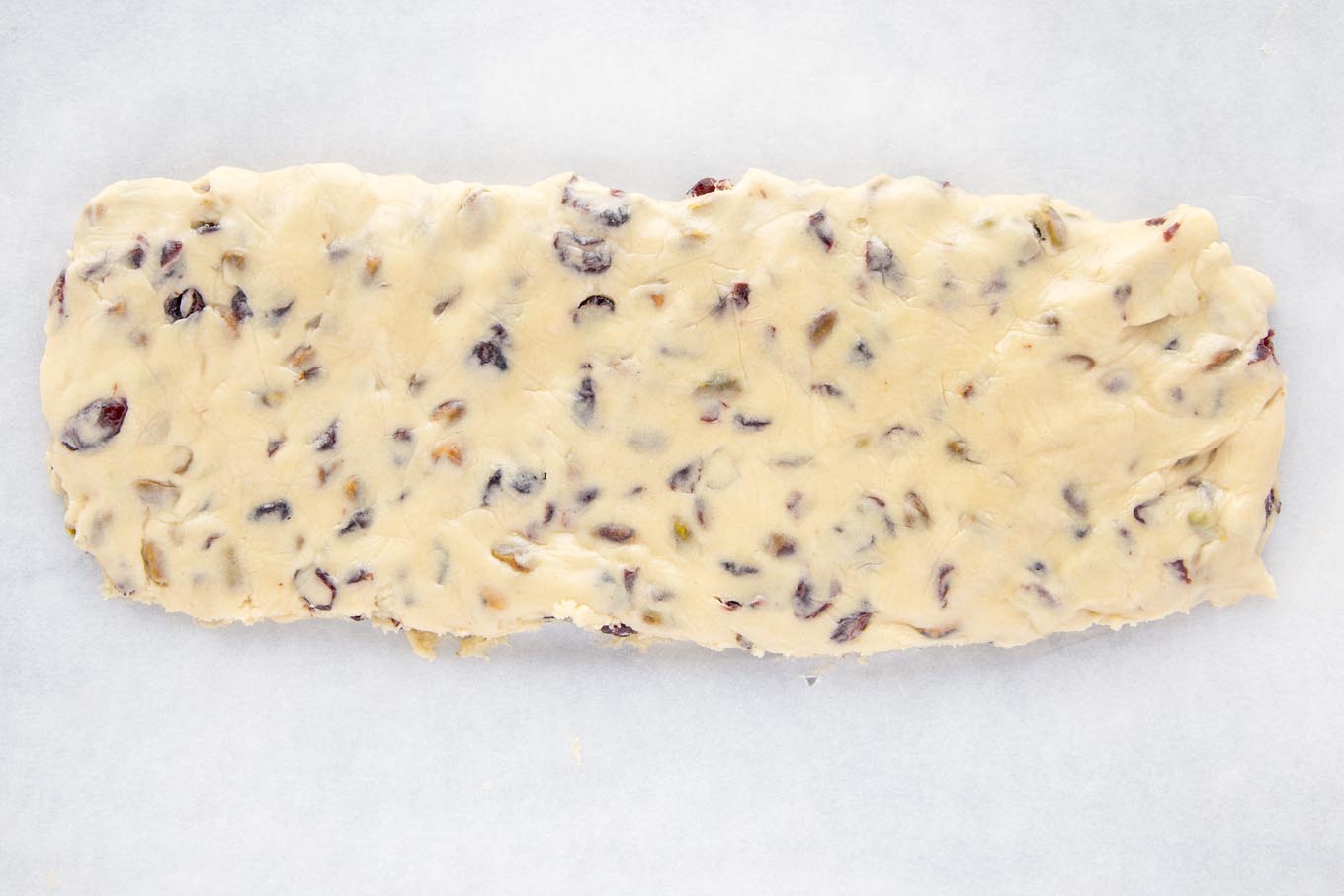 With moistened hands form the dough into a log on a cookie sheet, about 1 inch thick by 3 inches wide.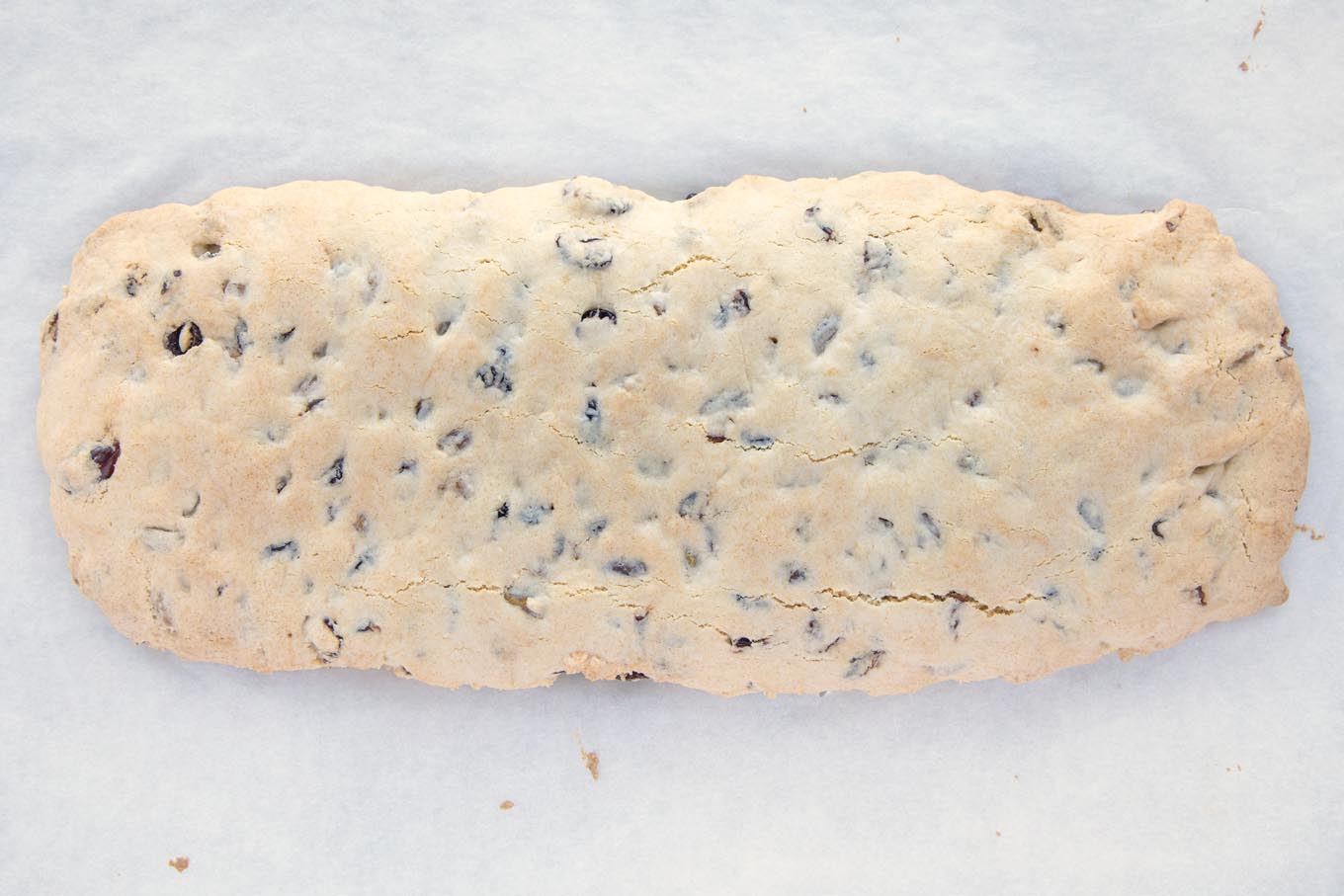 Bake for 25-30 minutes or until golden brown. Allow to cool for about 10 minutes before slicing.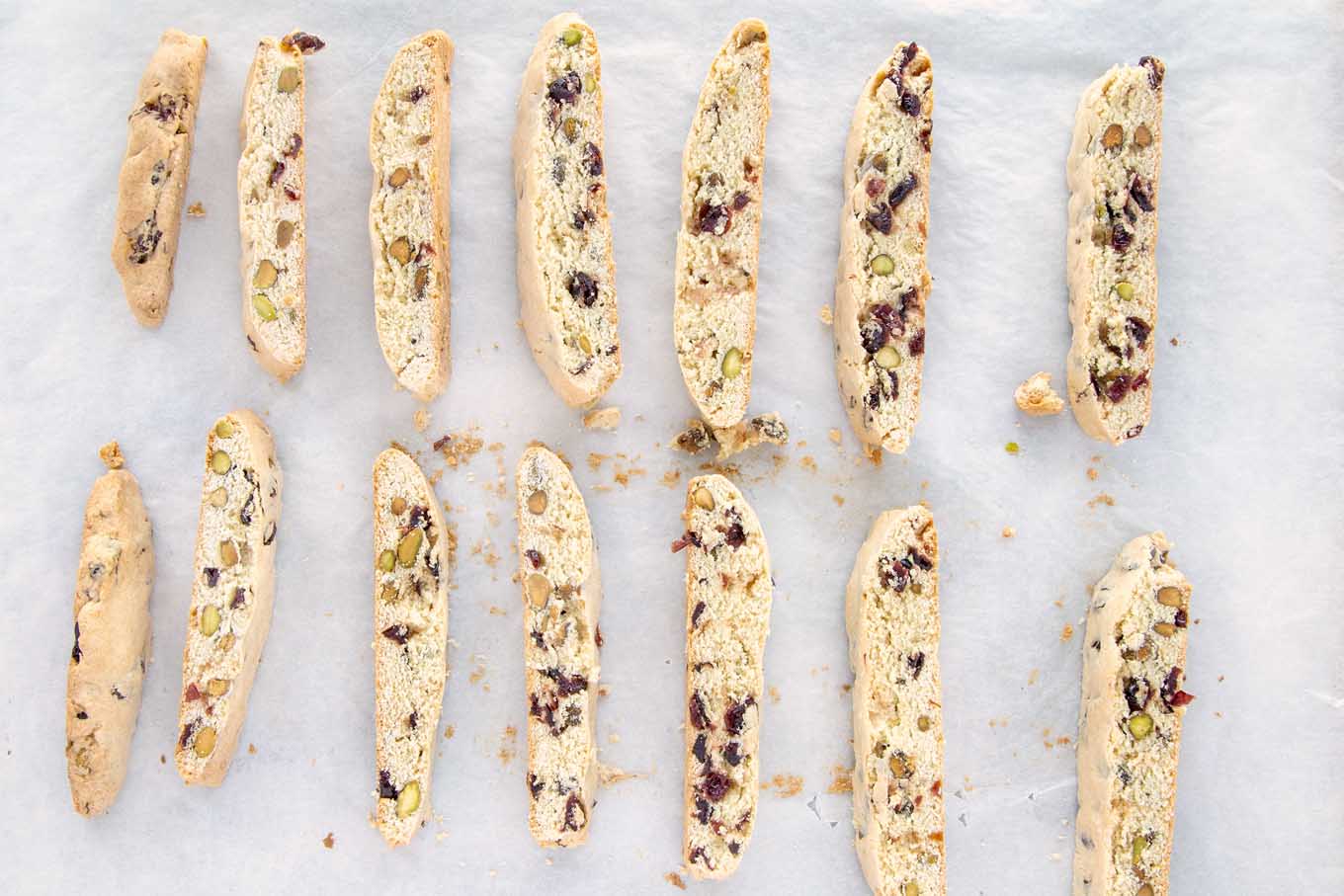 After cooling, slice the biscotti log into ½ inch slices and place the slices on their sides and return to the oven.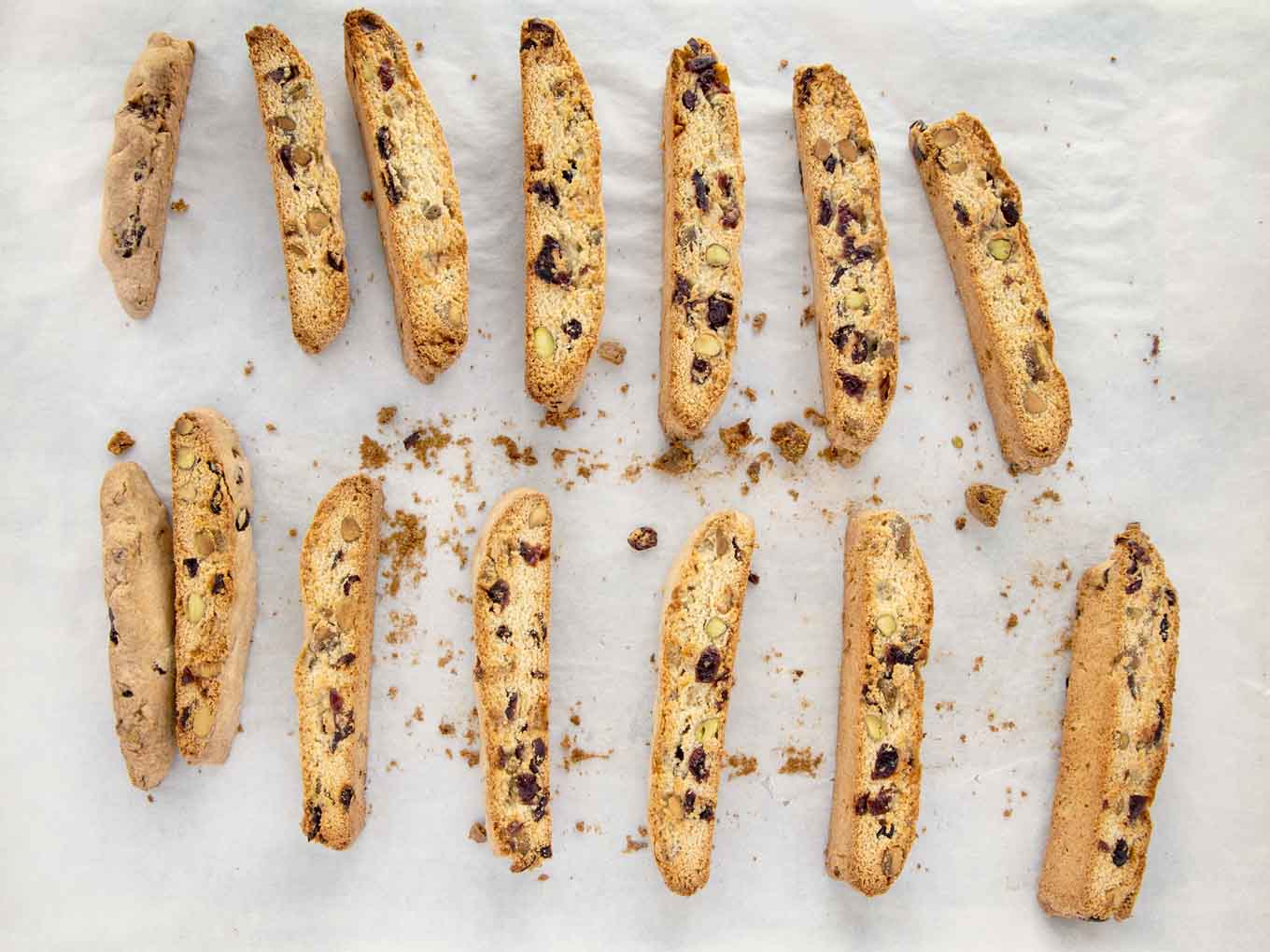 Bake for 10-12 minutes, or until golden brown, then let place on a cooling rack.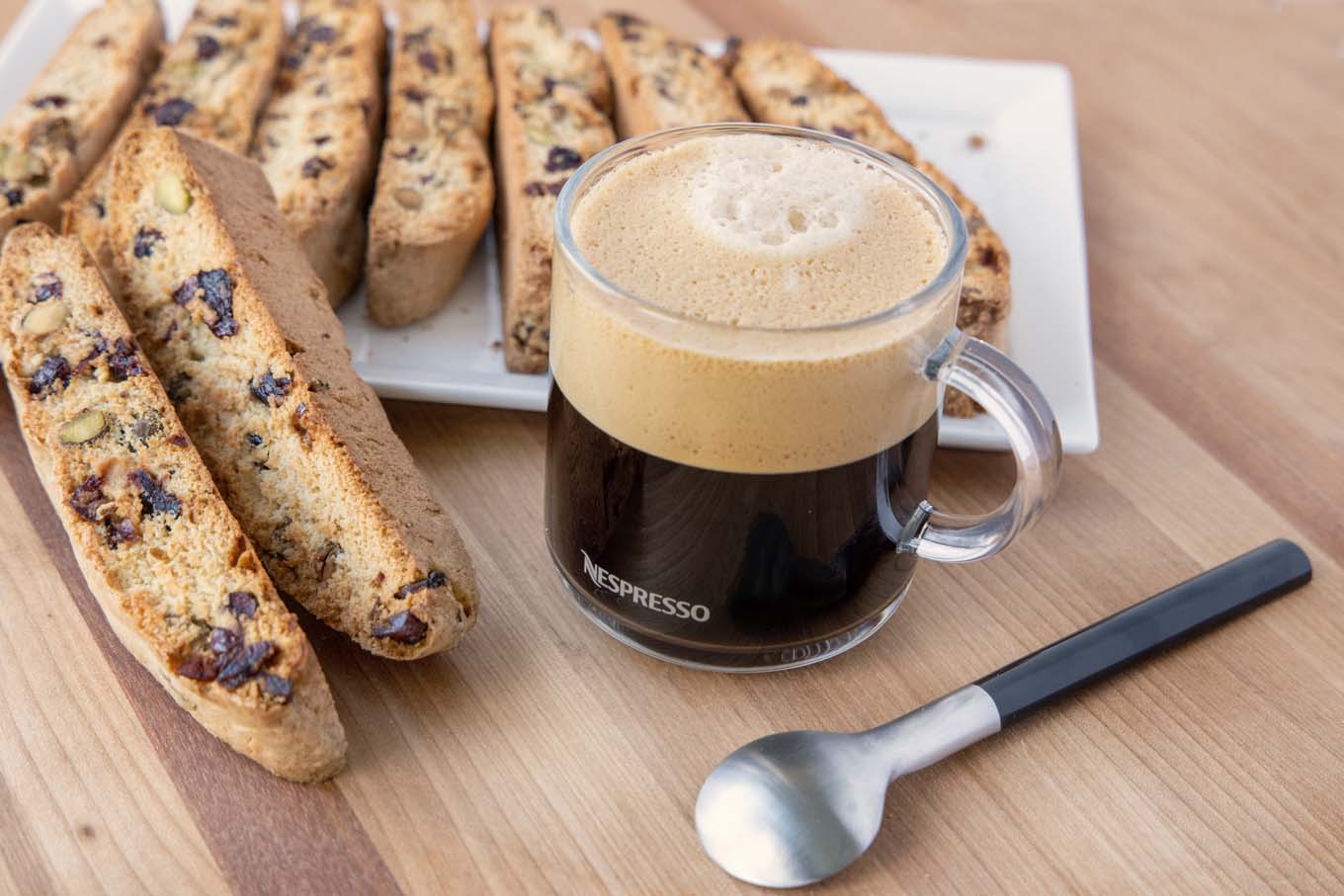 More Recipes You'll Love!