You're going to love my Crab Cake Sliders!
I do love crab cakes just about any time of the year, but summer is always the time I enjoy them the most. When I can find fresh crab meat in the market, you can be sure these little beauties will be on the menu at home!
You may remember I made these sliders for a challenge I did with Epicurious earlier in the year, and for some reason, I never got around to posting them. So when I made more of these tempting crab cake sliders over the weekend I knew they had to become a post this week.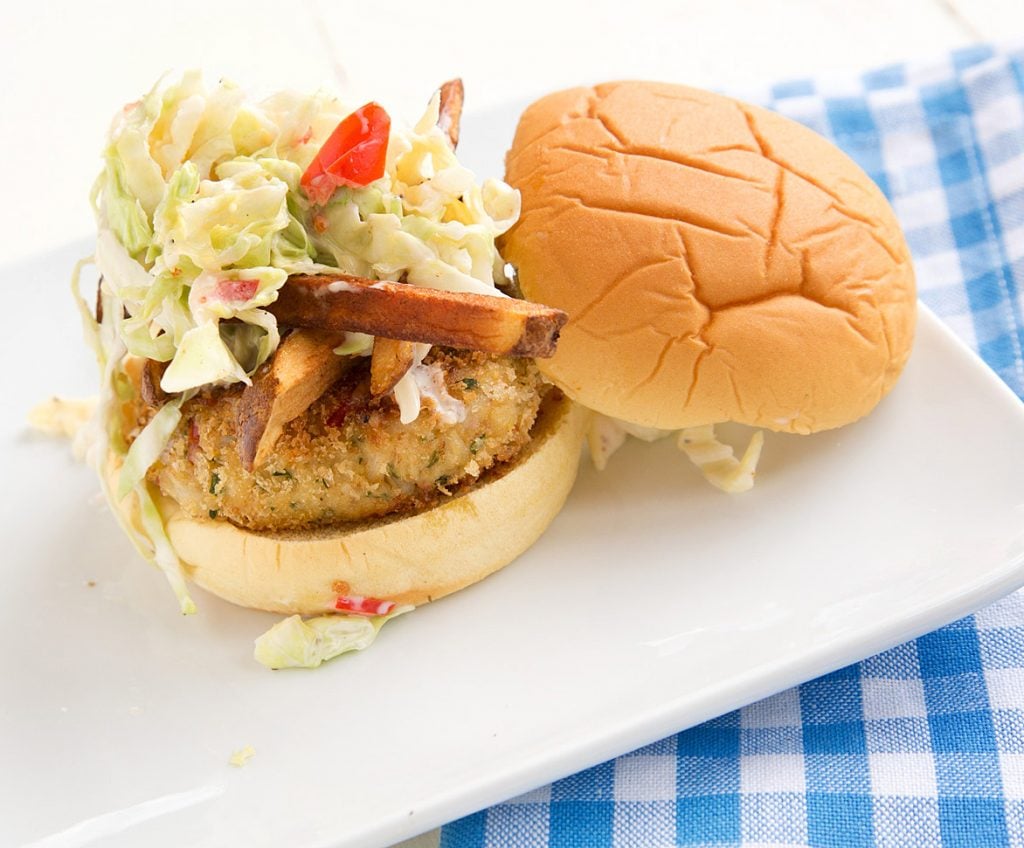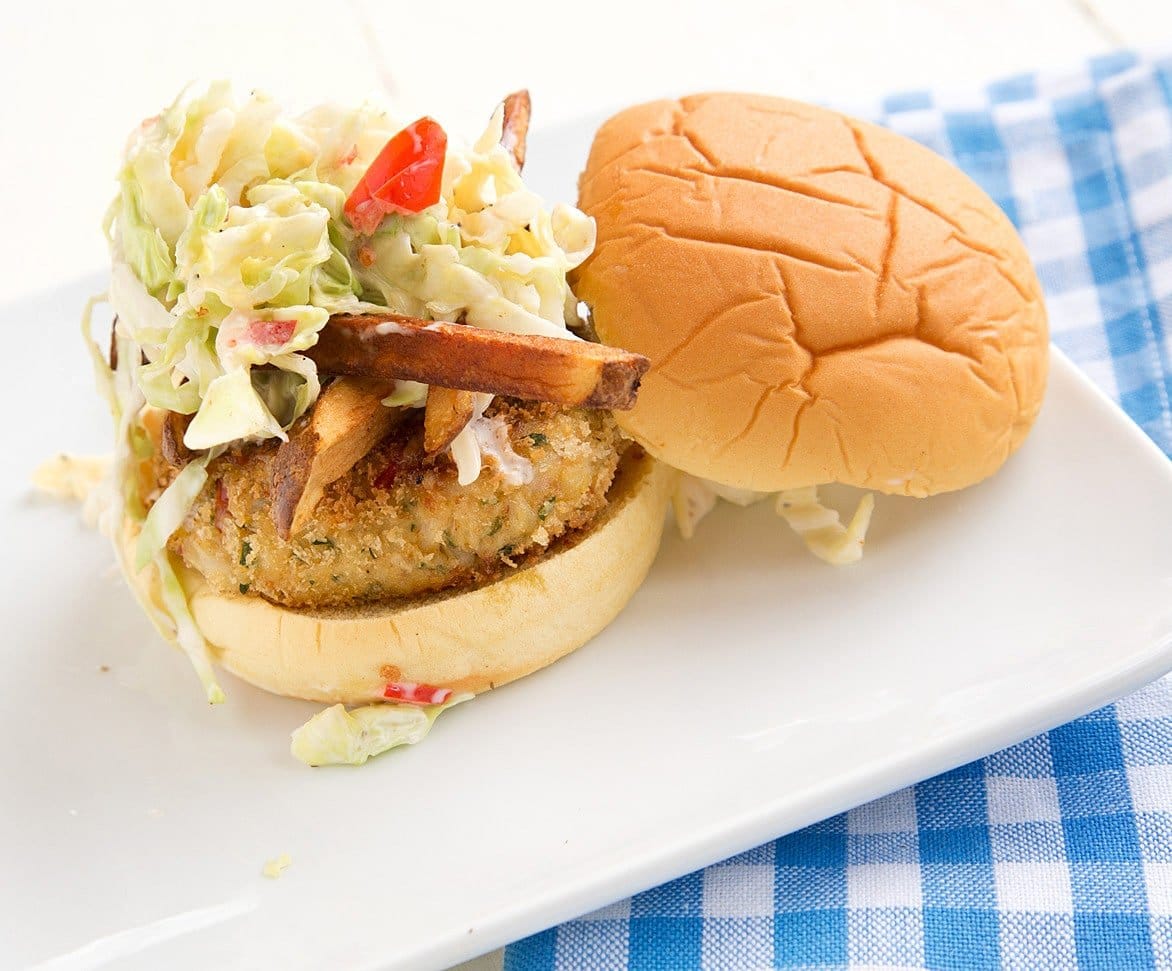 Summers in full swing and what better way to celebrate the season than with this Seashore Sandwich, I know your friends and family will certainly thank you for making them.
For my crab cake sliders, I made homemade coleslaw and boardwalk fries, and my friends that was one delicious sandwich! I used potato dinner rolls for my sliders but feel free to use your favorite roll in its place, the crabcake will still be the star of your sandwich.
If you love crab cakes try my Famous Crab Cakes Recipe.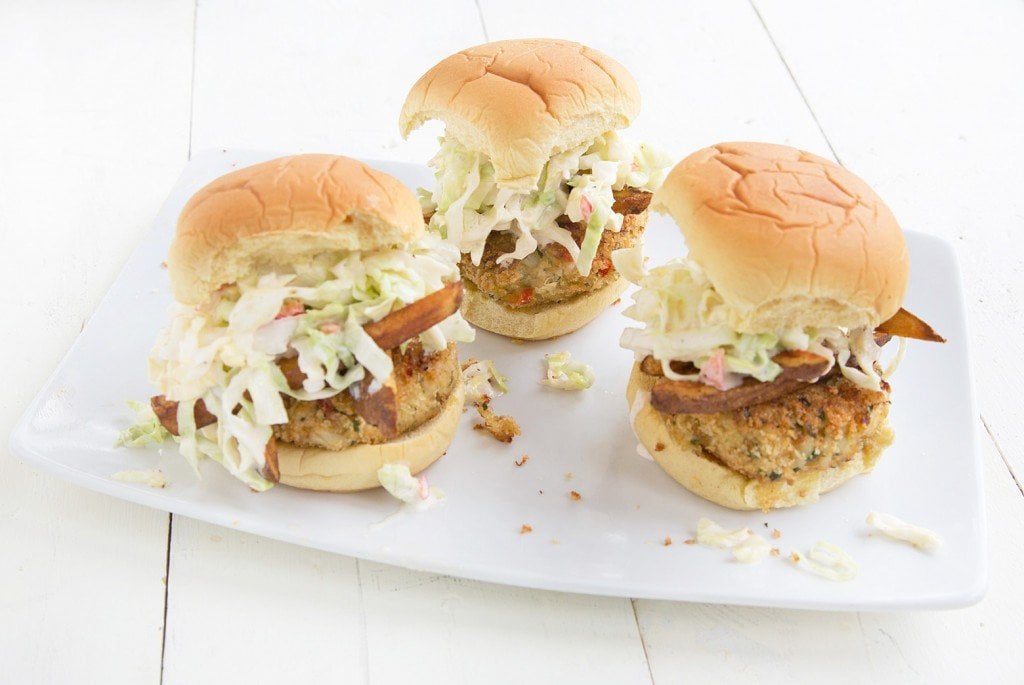 If you enjoyed this recipe you may also like these: