How to make Chicken and Shrimp Toscano.
During my restaurant days, I loved the saute station, blending ingredients together, finding the right balance, getting the sauce just right and providing my guests with a good value and a delicious meal.
One of the ways I used to keep costs down was to mix chicken and shrimp together. My guest still got the splurge of plump juicy gulf shrimp, while the chicken helped keep the cost in line, and of course, I served the dish over pasta so by the end of the meal my guest was full and satisfied.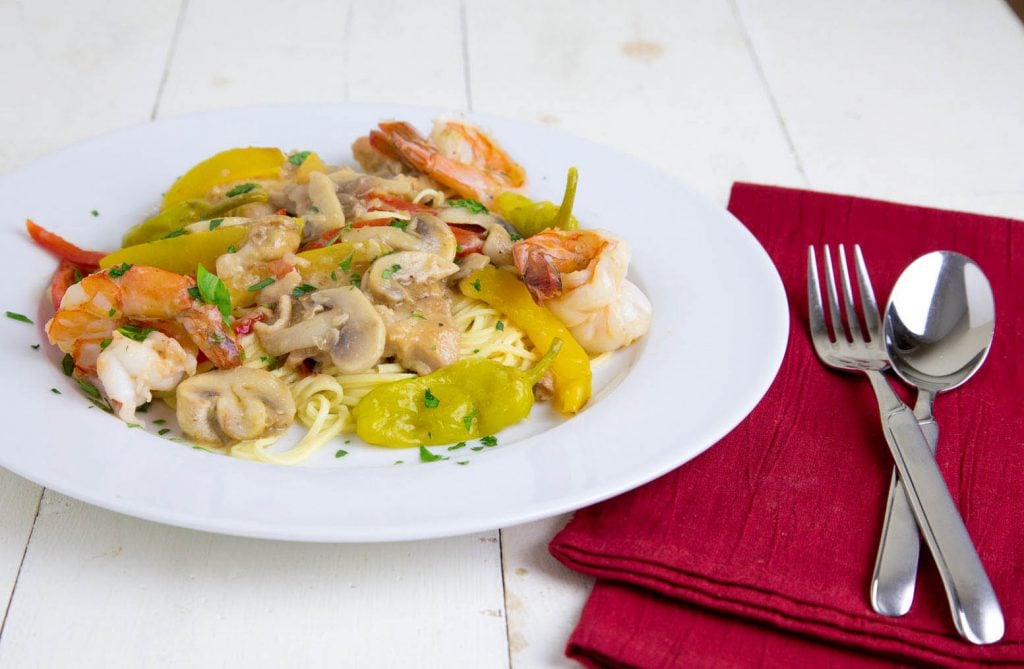 Using the same philosophy in your kitchen you can take ordinary everyday meals and transform them into special occasions by creating my Restaurant Style Meals in your own home. Don't think you can't afford shrimp because if you shop in the right stores you can find quality products at about the same cost that I would pay from my suppliers when I worked in restaurants.
When it comes to seafood Sams Club has been my go-to store for years, providing me with huge wild-caught shrimp, lobster and even scallops. You'll find most of your club stores will not only have great seafood selections but also some good cuts of meats. By shopping wisely your once or twice a year big splurge can become a once a month date night at home at a fraction of what you'd pay at a restaurant for the same meal.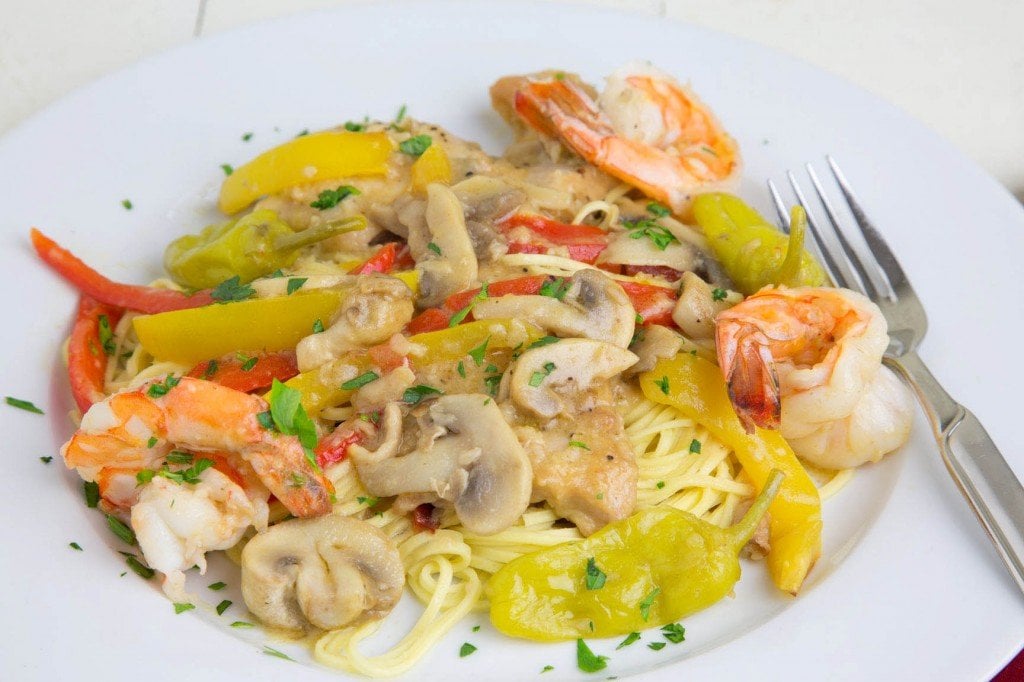 Of course, this dish is just one of many you can create using chicken and shrimp, so if you don't like peppers or want it in a red sauce, by all means, adjust the recipe. Just stay along the basic guidelines and you'll find out how easy it is to cook just like and even better than your favorite restaurant!
If you enjoyed this recipe you may also like these:
[full social]