There is just something magical about Grilled Hot Dogs. Add your favorite toppings and you've got The All-American Hot Dog Bar!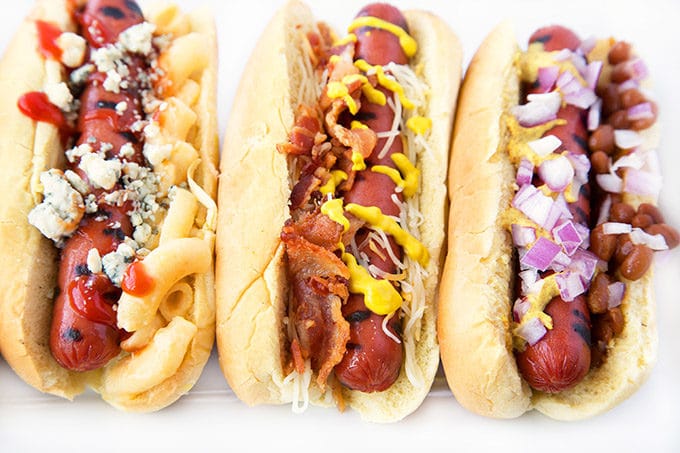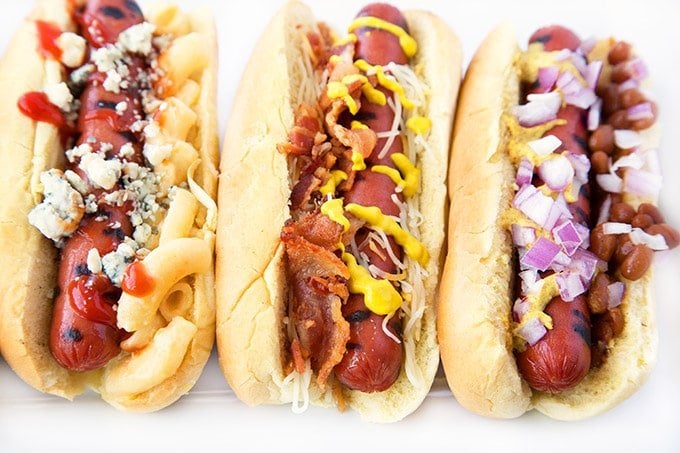 What could be more American than gathering together with your friends and family for a cookout? And when it's time to grill, that means it's time to reach for your favorite style of hot dogs.
Hot dogs are synonymous with summertime and when I'm having fun in the great outdoors, whether I'm camping or in my backyard, you can be sure that hot dogs are on the menu!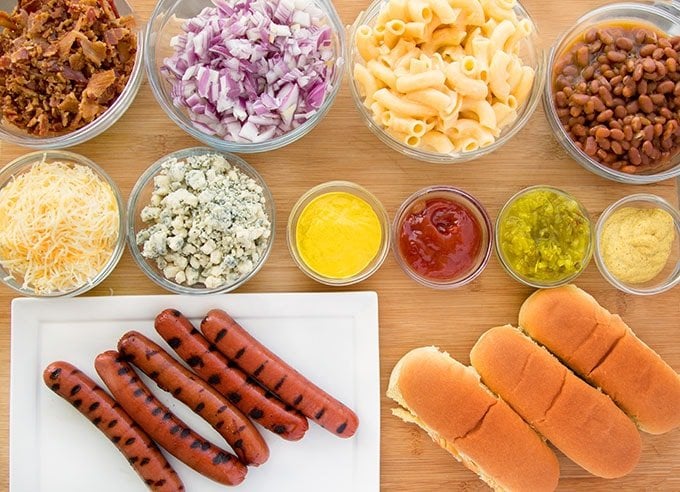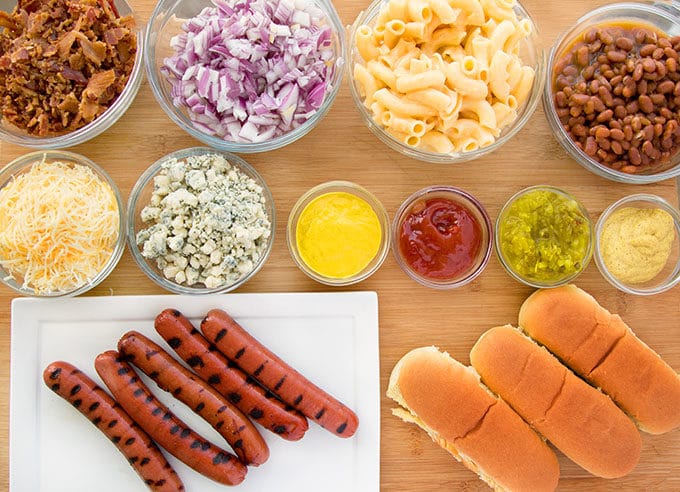 I've gathered my ingredients together to give you some ideas of how you can change up your toppings on an all-American favorite.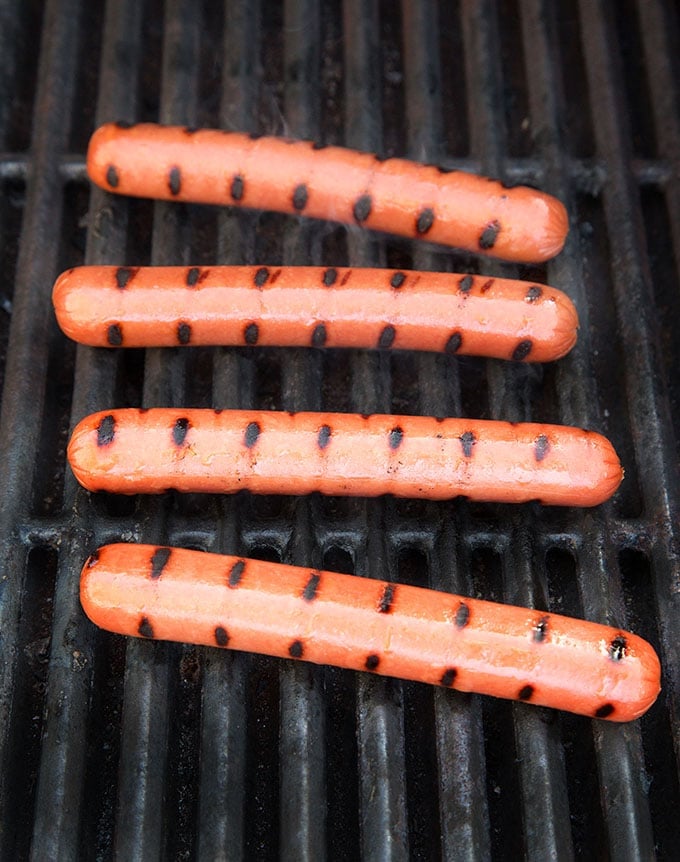 Hot dogs are one of the friendliest foods I know. They're easy to prepare and are delicious with any topping you want to add to them. You can get as creative as you like or just enjoy The All-American Dog with yellow mustard and relish. That's still my favorite way to eat them. It lets the deliciousness of a hot dog shine through.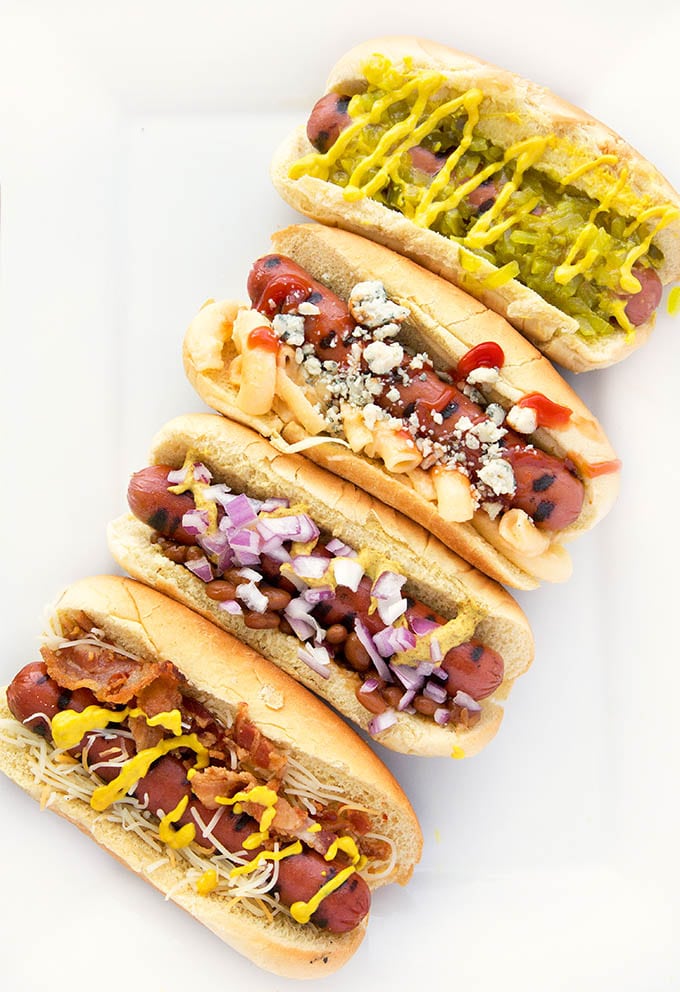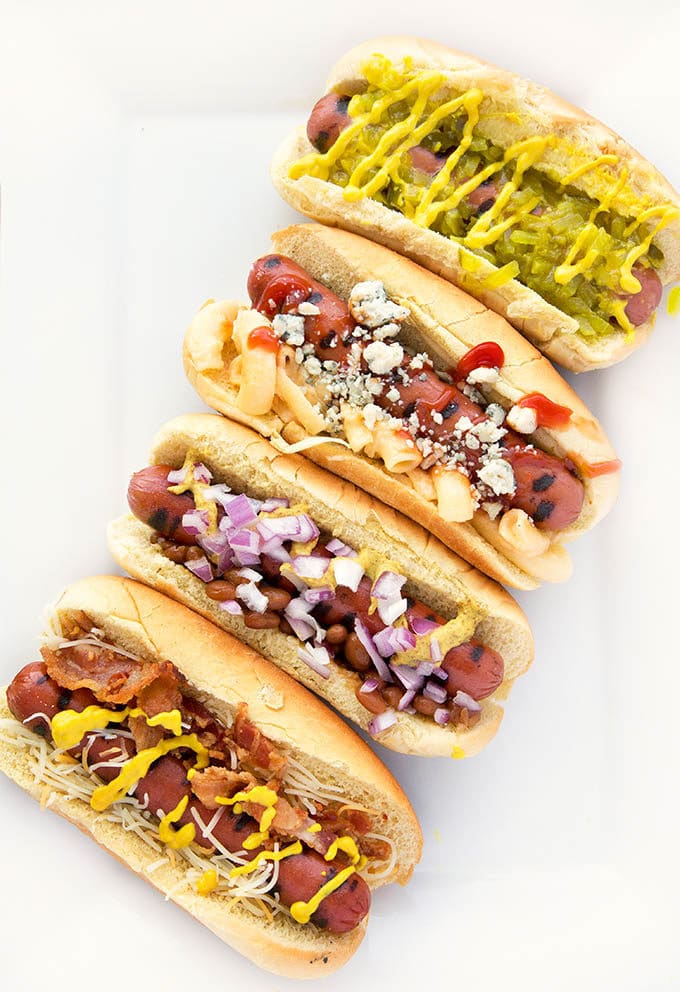 For my All-American Hot Dog Bar, I wanted to create a few new classics for my friends to try. But it really comes down to what you like to eat and your favorite toppings. Let your creative juices flow and every time you grill, create a new topping to share with your friends and family.
I thought about the toppings I wanted to serve and decided to use a few classic grill time side dishes as toppings. Nothing goes better with hot dogs than baked beans….mmmm. Unless of course its mac and cheese!
What's your favorite topping?
More Recipes You'll Love!