Try my Apple Butter Pizza when fall is in the air.
Spending most of my life in the New Jersey, I've been spoiled by all of the wonderful produce we have available, and this time of year as we see the last of the summer crop at the market, the fall selections are taking their place. Winter squash in so many shapes, and colors, pumpkins of all sizes, sweet potatoes, pears and my favorite apples….sigh
Spending my early childhood in Texas, I grew up loving apple butter and lately it's been finding it's way into different dishes, and Lisa jokingly suggested I use it for a pizza, and the more I thought about it the better it started to sound!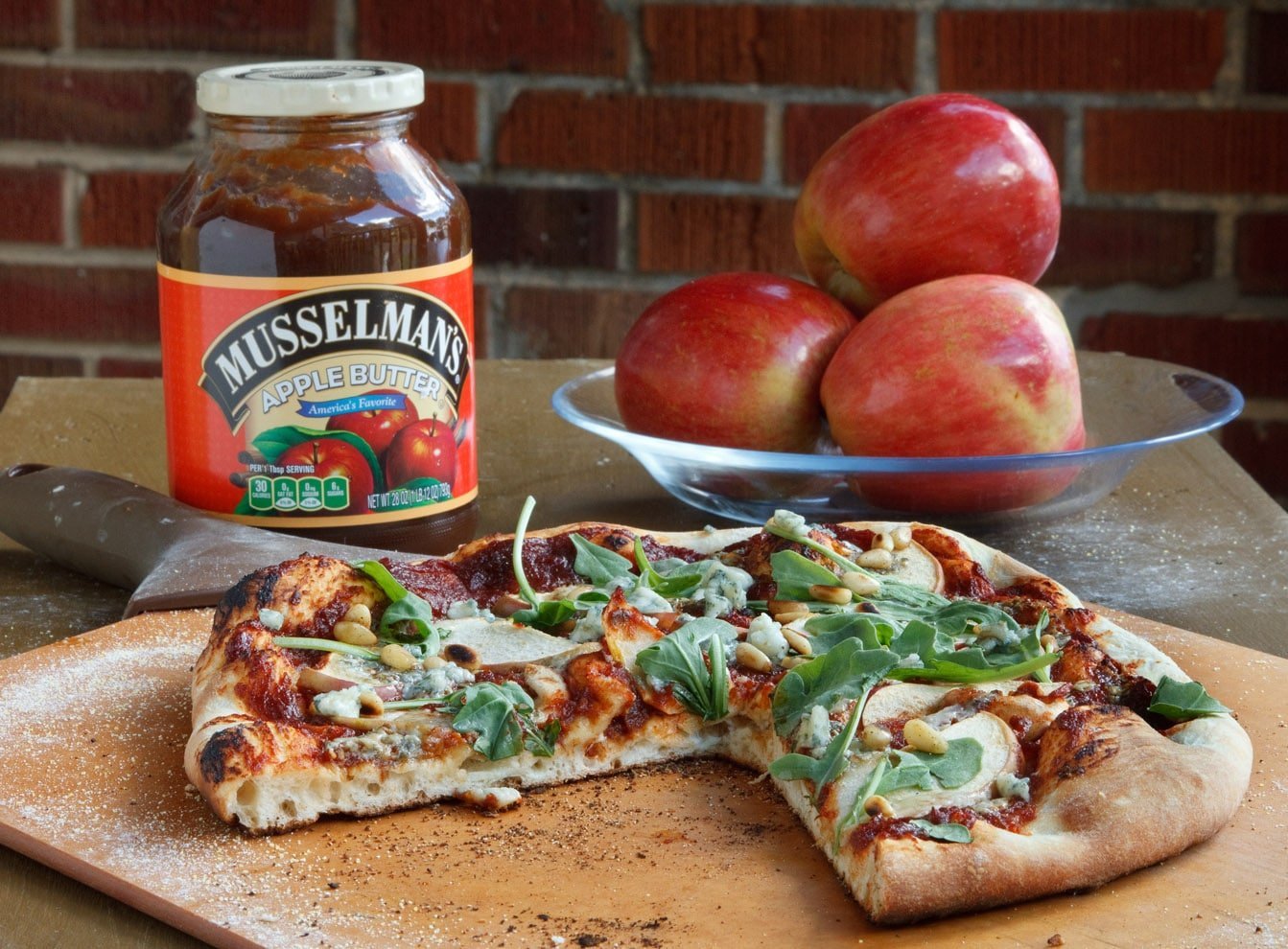 I didn't want to make a dessert pizza, I wanted a savory pizza , one with a blend of complex flavors…..a tribute to fall and everything I love about it. So I started testing.
I went through a variety of tomato products trying to find just the right one, but it was worth it. If you're expecting a traditional style pizza, you're not going to be happy. But for that fall afternoon, when the weather has turned a little cool and you need a sweater, my apple butter pizza will be a just what the doctor ordered, as you celebrate the season!
If you love homemade pizza you might want to try these recipes: