Living in Florida has me thinking in technicolor and my Southern Style Pizza is definitely a product of that style of thinking. Of course, working with bacon is never difficult, there are so many options.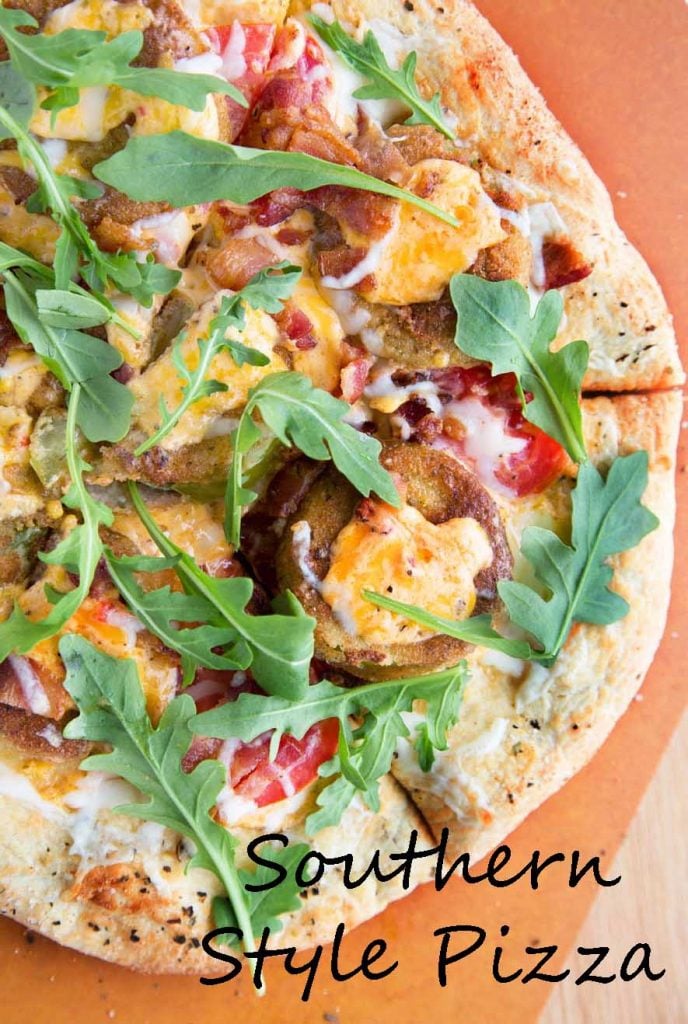 Oh, Bacon, How do I love thee? Let me count the ways….
In salads, sandwiches and pasta. On pizza, in cocktails and dessert. Wrapped around seafood, steaks and in omelets……..sigh. For breakfast, lunch or dinner…..whatever the meal, bacon makes it better! I think bacon should be classified as a Superfood because it goes with everything! What's your favorite way to use bacon?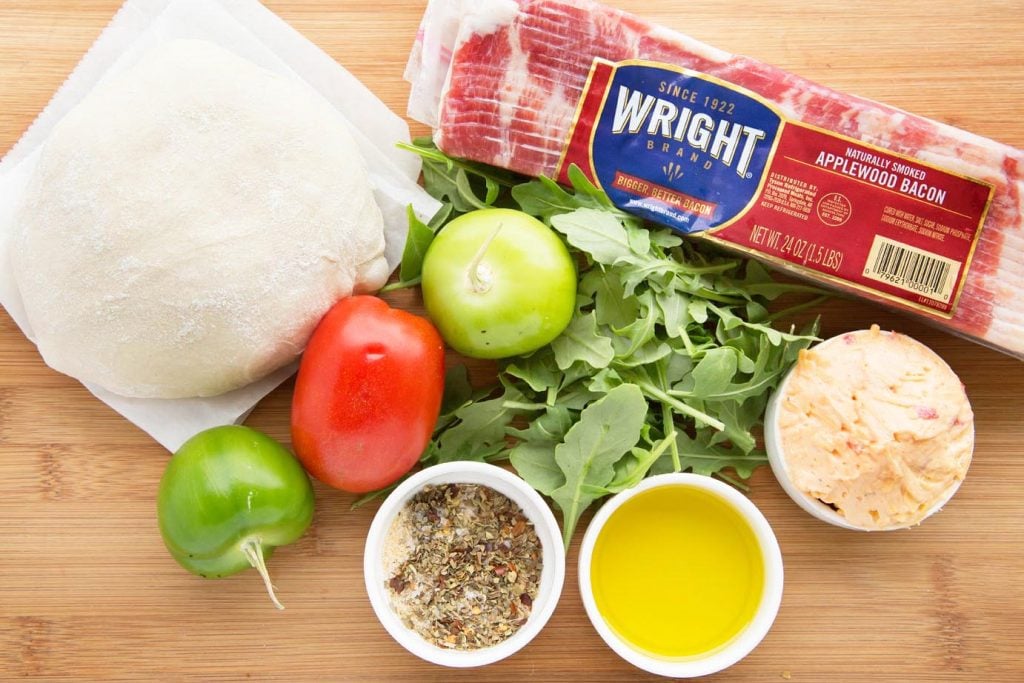 Let's get our mise en place together to build this delicious Southern Style Pizza! I used Apple Wood Bacon, but you can cook up some deliciousness with your favorite bacon.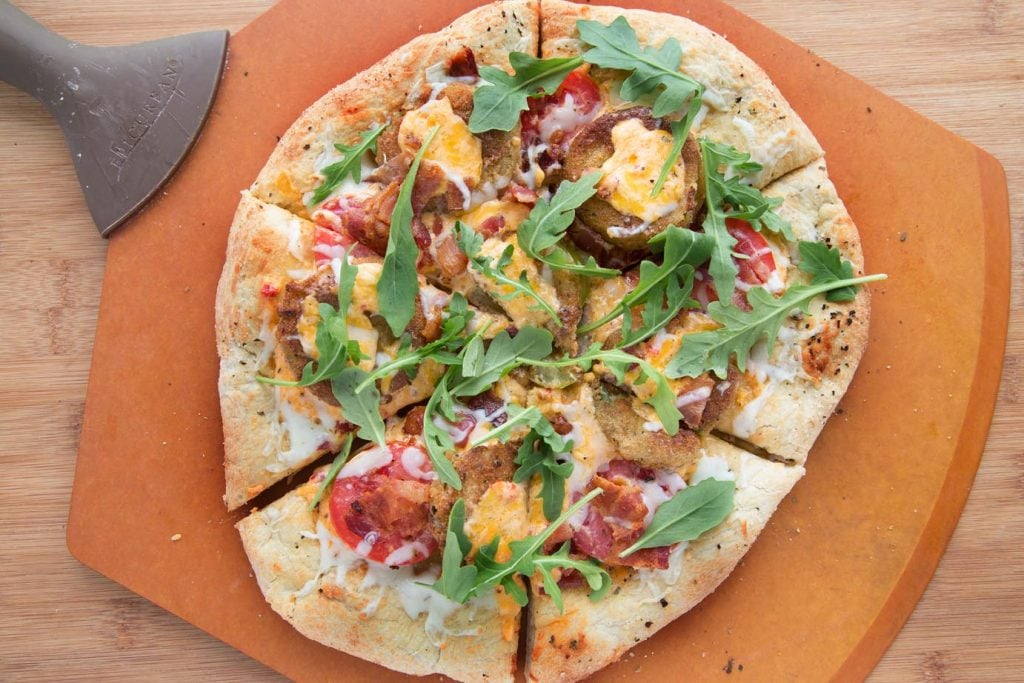 The secret to a really delicious pizza is to season the crust well before you bake it. After you stretch your pizza dough out and shape a circle as best you can, brush the dough with olive oil and then sprinkle the seasoning mixture generously over the entire dough.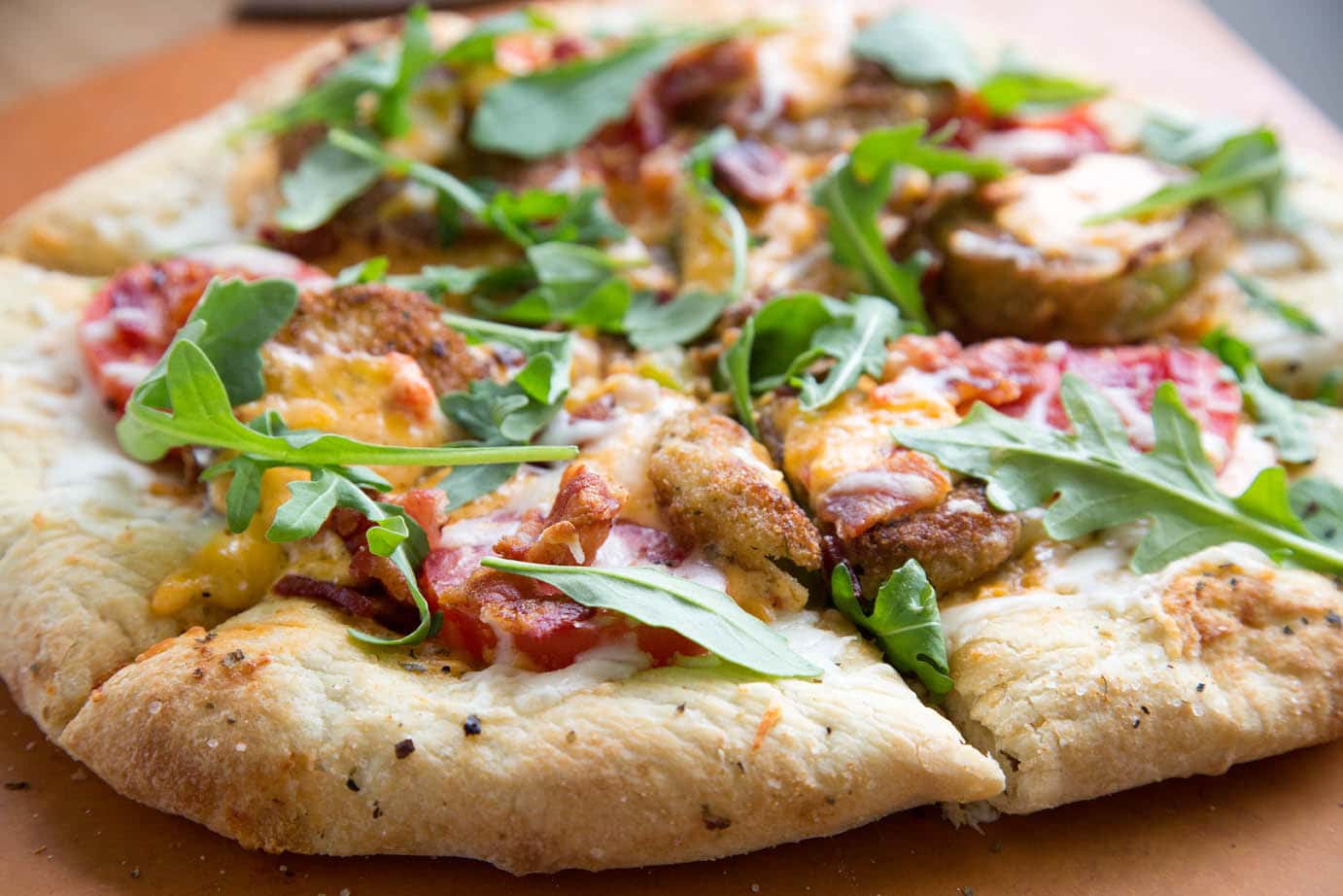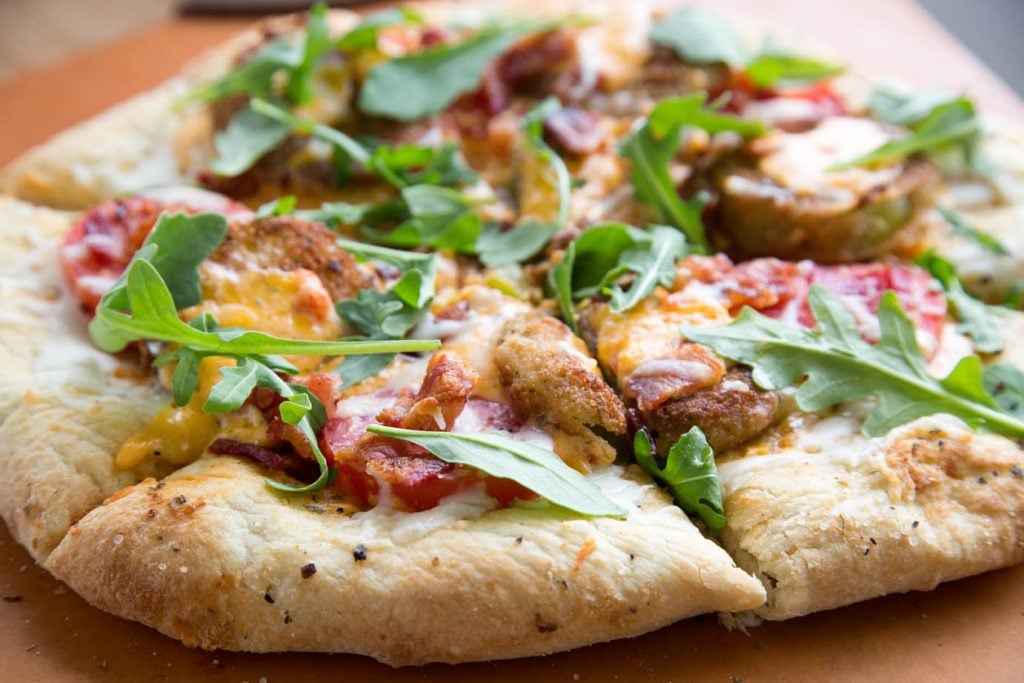 Bake the dough for 7-10 minutes at 350 until its almost done and beginning to get a brown color. Then you add your ingredients and pop it back into the oven for 5 more minutes. After the Southern Style Pizza comes out of the oven, slice it and top with a handful of baby arugula. I love adding additional color, texture and flavor to a dish when serving and the arugula add just the right balance to the pie.
This technique will work with just about any topping and turn out an amazingly delicious pizza. And trust me with those seasonings on the crust, everyone will finish every last bite!
If you enjoyed this recipe you may like these: