Are you ready to make Zuppa Inglese?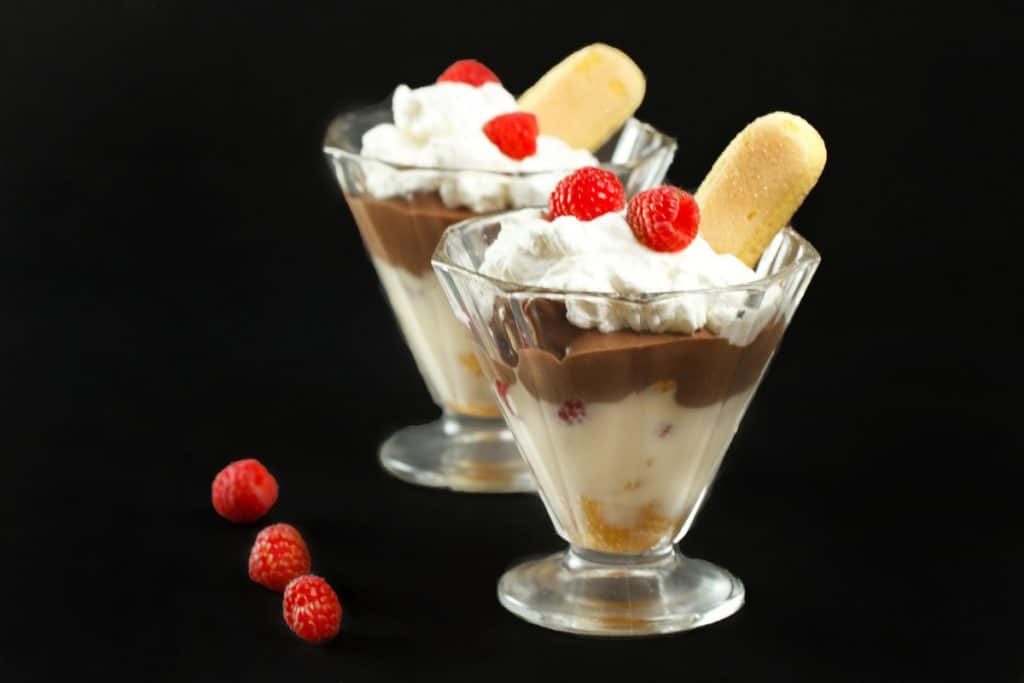 This is a dessert Mama Jeanette introduced me to so many years ago. One cold day in November she had asked me I wanted for dessert that night, and without thinking, I said chocolate pudding. As I walked out the door for my day's work, I saw Mama smile, I had no idea what she was going to make but I knew it certainly wasn't going to be instant chocolate pudding!
She didn't say a word about dessert until after dinner that evening when she brought a glass bowl filled to the top with deliciousness! Mama Jeanette had made Zuppa Inglese! I had no idea what it was but as I devoured almost half the bowl, she explained it was, in fact, an Italian version of an English Trifle. Many years before her mother had taught her how to make this 17th-century classic, that had come from the Emila Romagna region of Italy.
I couldn't find the Alchermes (a very bright red herbed cherry Liquor) that goes into this classic dessert. I had gone to one of our Liquor superstores to find that concoction, and when I stopped a worker to ask if they had it, he so enthusiastically asked in a very heavy Italian accent if I was making Zuppa Inglese!
I laughed and said yes I was and how did he know and did he have it? His instant reply was no, and that Zuppa Inglese was the only thing it was ever used for. He then began telling me how his Mama had made Zuppa Inglese for him and how much he missed her! I asked him if there was anything close to it and he again replied No, but to use rum and some Maraschino cherry juice instead.
I decided to pass on the maraschino cherry juice and instead added a layer of raspberries for that red color. I thought the contrast of flavors would also add another dimension to the dessert.
My Zuppa Inglese is actually fairly close to the Zabaglione, and to be honest with you, even when I do make the French version- Sabayon, I never ever use Marsala! I love Marsala with meats but just have never acquired the taste for it in desserts.
I made individual portions of this delicious dessert and I have to say the raspberries were essential! I didn't quite get the separation I was looking for, but oh my did I get the flavors! My only shortcoming was in not using enough of my sugar syrup to really saturate the cookies and they were just a little crunchy, but still very very tasty!
If you enjoyed this recipe you may like these: