You'll love this buttery rich caramel apple torte, drizzled with a dark caramel sauce. It's perfect for dessert or even breakfast!  
Total Time:
1
hour
10
minutes
This post includes affiliate links. As an Amazon Associate I earn from qualifying purchases.
Don't you think it's time for a Caramel Apple Torte?
A few weeks ago I made a chocolate chip ricotta torte, and the cake itself was really delicious. So I thought I would give it a try with apples instead of ricotta and the results were amazing. Especially with a little extra caramel drizzled over the top of this ah-mazingly delicious torte.
The only thing missing on my Caramel Apple Torte is the vanilla ice cream.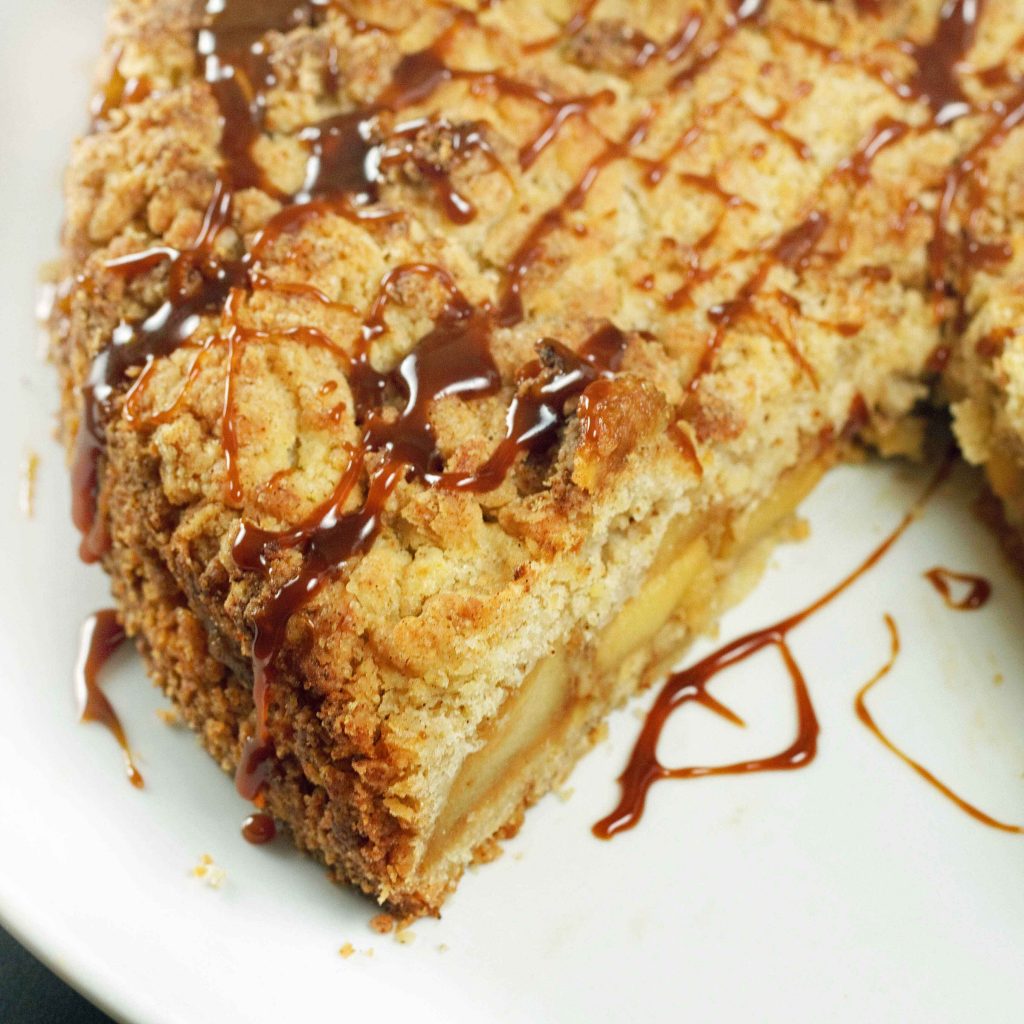 This dessert is a show stopper and it's really pretty easy to make. Why not try it this weekend and surprise your friends and family!
If you love traditional Italian desserts you may also like these recipes: