My Torta di Mele is one of the best apple cakes you'll ever have.
Today it gives me great pleasure to share with you a recipe taught to me by Mama Jeanette many years ago, it's one of my favorite desserts, and it's also one of the most reliable recipes I have.
No matter who I share this recipe with; the results are always the same……Delicious, and every time I make this buttery apple cake, I think back to a simpler time and the days I spent with Mama Jeanette……
The weather had changed that morning, it was the kind of day that really made you appreciate being alive. The air was cold and crisp, the cold wind held the scent of ripe apples from the nearby orchard, each breath felt like a gift from God.
Mama Jeanette said "Sonny Boy, let's go pick us some apples" My mind went directly to a deep dish apple pie, but Mama Jeanette had other plans. As I peeled the Apples she explained we would be making a Torta di Mele, she went on to explain it was her mother's recipe for an Italian Apple Cake that had been passed down through her family for generations, and now she was giving it to me.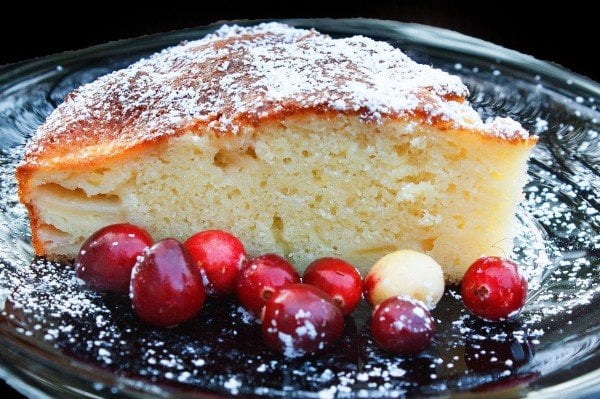 That afternoon we sat by the fireplace, with a warm slice of apple cake and an espresso, it was a glorious day to be alive……and today my friends I'd like to pass along Mama Jeanette's family recipe for Torta de Mele…….enjoy!
More Recipes You'll Love!