I love the fall season and I love baking with pumpkin! This year I thought I'd develop a Gluten-Free Pumpkin Roll recipe and I couldn't have been happier with the results.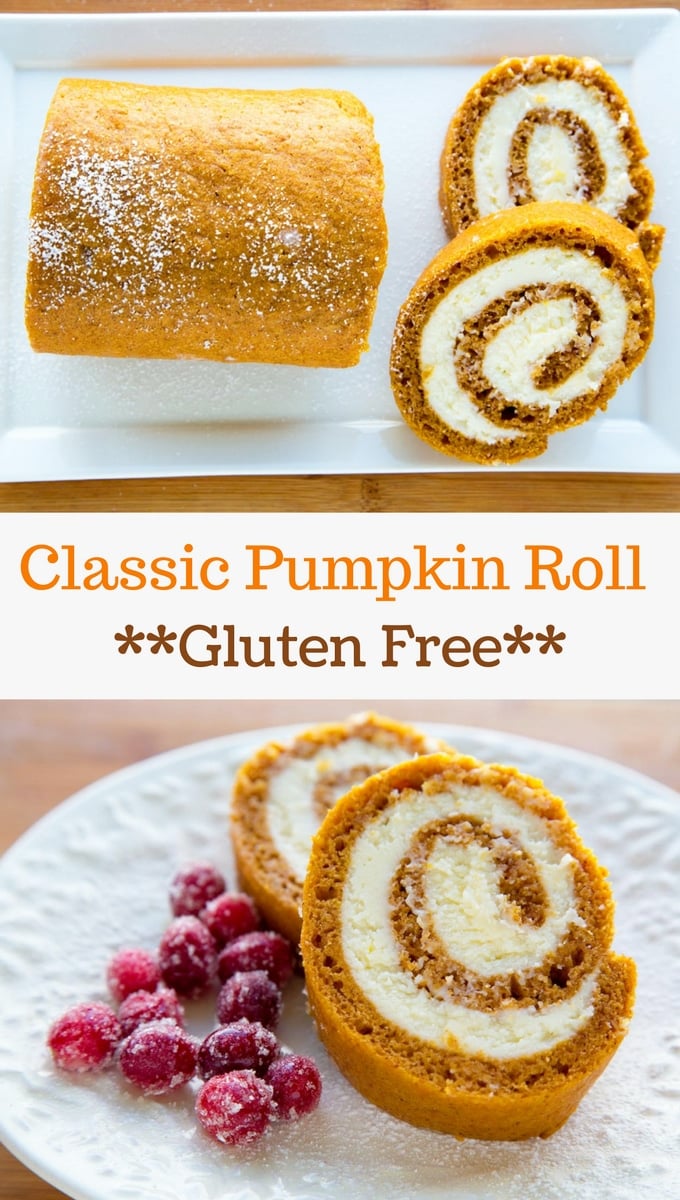 To make a vegan version of this delicious cake roll, simply replace the cream cheese and butter with vegan versions. Replace the eggs with ½ cup of applesauce and increase the pumpkin puree to ¾ cup.
A neighbor made this version and I couldn't tell the difference!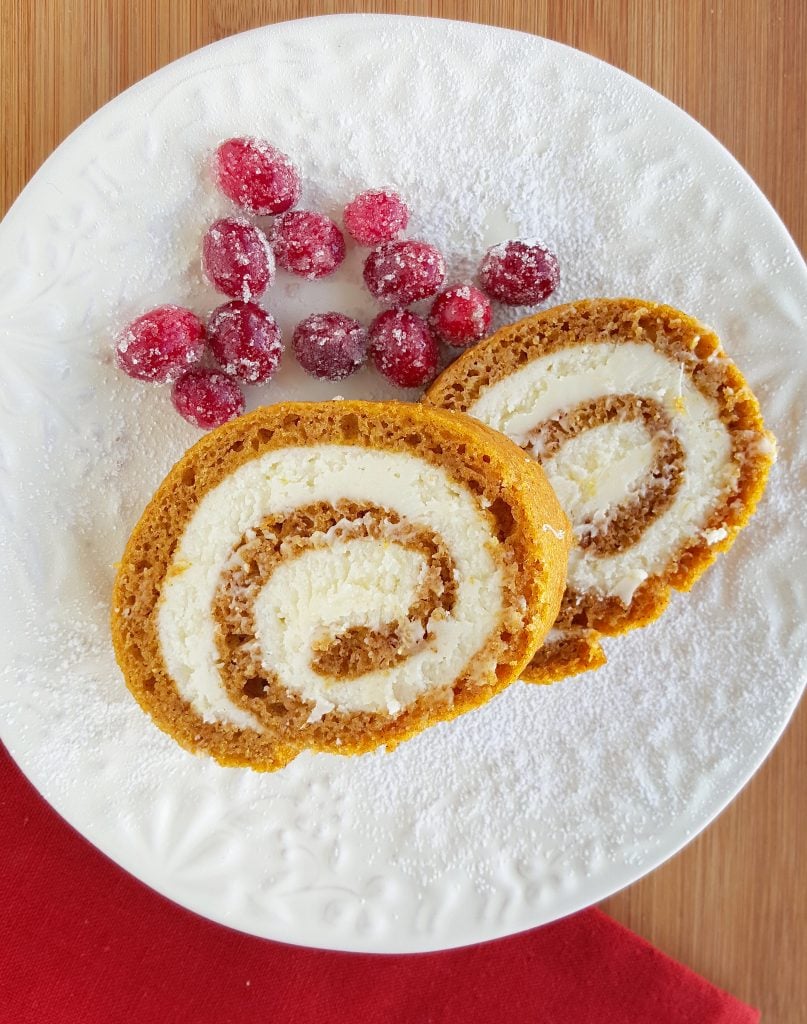 The pumpkin roll was moist and delicious and the cream cheese-mascarpone frosting was not too sweet and oh-so creamy. I used a cup-for-cup gluten-free flour blend that you can find in your local grocer or online.
Cup for cup simply means that the blend has been created to mimic All-purpose flour so it can be used as a replacement in most regular recipes.
How do I store a finished pumpkin roll?
Once filled and rolled, wrap the finished pumpkin roll tightly in a piece of plastic wrap and then again in a layer of foil. Make sure that the ends are sealed well; this is important. After properly wrapping the pumpkin roll you can keep them in the refrigerator for 2-3 days or you can freeze them for up to a month.
When ready to serve the pumpkin roll, remove it from the freezer or refrigerator and allow the roll to come to room temperature before serving.
My pumpkin roll is pretty easy to make. The sponge bakes up nicely and rolling it up, using a towel is a lot easier than you may think. *Just remember to roll up your cake within a few minutes of it coming out of the oven, otherwise it will start to set and won't roll without cracking.
Once rolled and cooled it's pretty easy to simply add a layer of cream cheese-mascarpone frosting and re-roll this beauty back up. Roll it up in cling wrap and refrigerate for at least an hour before serving.
Chef Dennis Tip:
I recommend that the cake gets rolled into the towel as soon as it comes out of the oven. When the cake is rolled while warm, the heat and moisture will help keep the cake from cracking. The cake is much more likely to crack if it is rolled when cooled.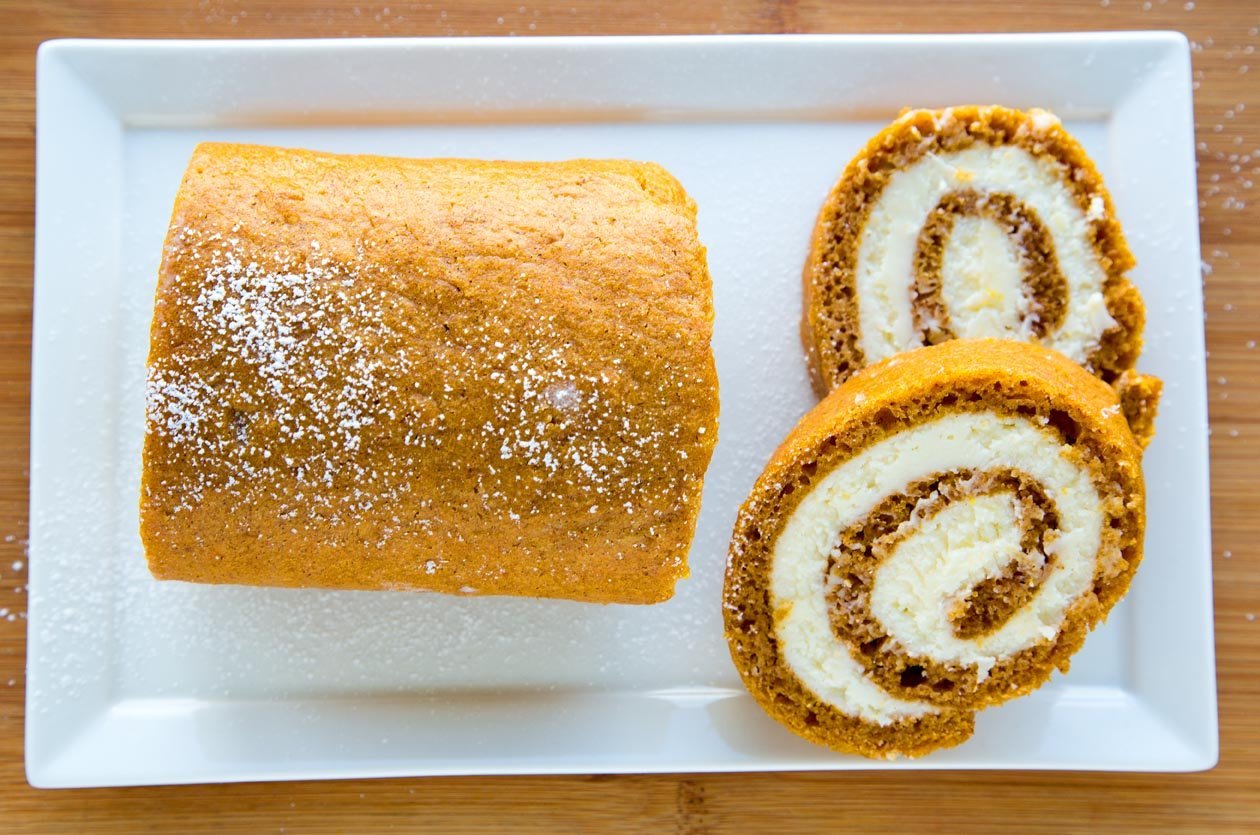 Then serve up some deliciousness with a cup of coffee or your favorite beverage and honestly tell me if you can tell that the Pumpkin Roll is Gluten Free!
If you're looking for another amazing gluten-free recipe try my recipe for the most ah-mazing brownies you'll ever have.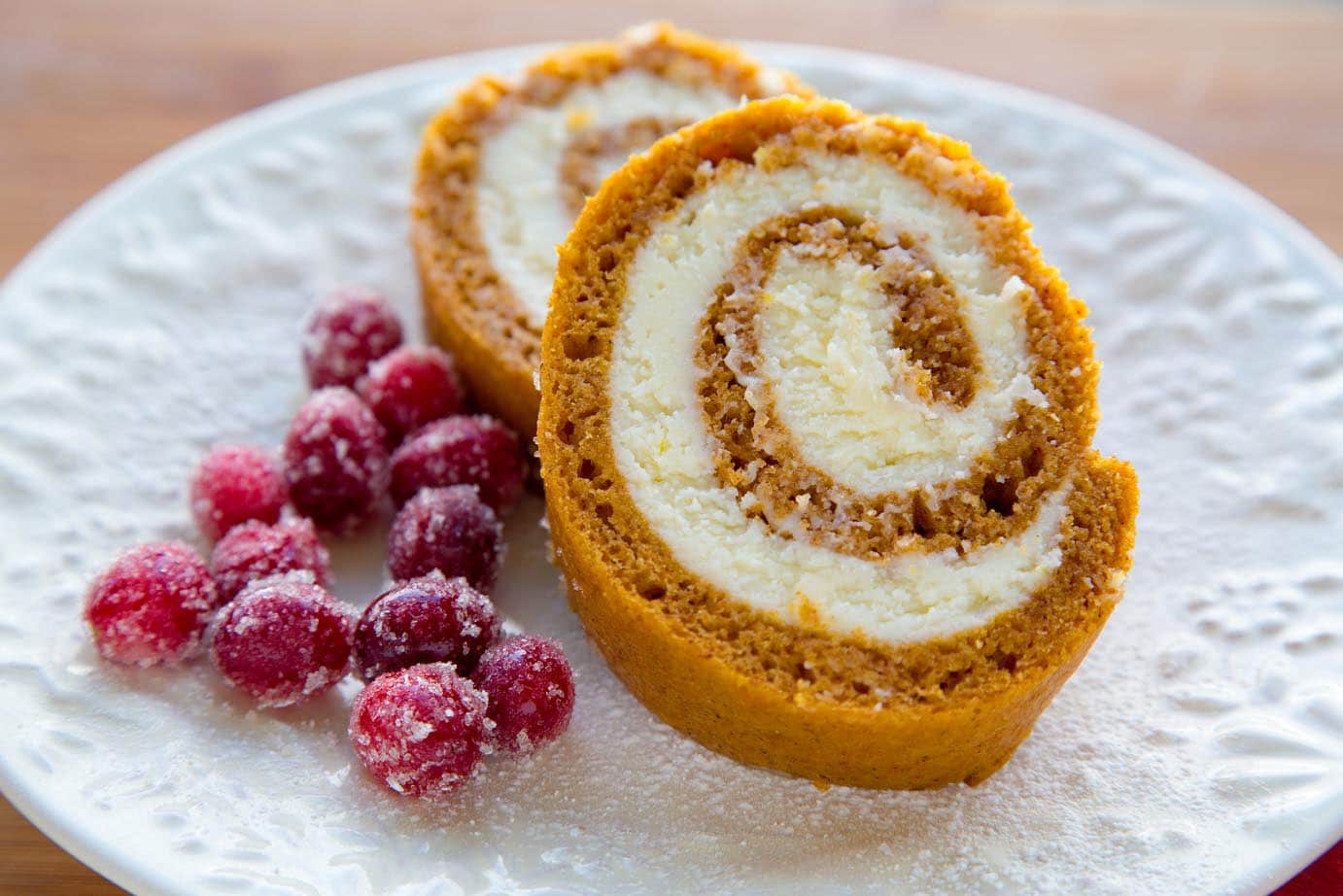 Feel free to change up the filling, making this pumpkin roll your own signature dessert. The recipe also works perfectly with all-purpose flour.
Just make sure to have the recipe handy to share with your family and friends. They'll be asking for it for sure!
If you like this recipe you may also like these: