When I went shopping this week, I found one of my favorite ingredients back in stock after being MIA all winter, jumbo lump crabmeat. And that definitely means that summer is on its way!
Of course, we won't talk about what I paid for it, or the fact that it really wasn't all jumbo lump but more lump, because it was still fresh Maryland blue claw crabmeat, and my friends it was delicious!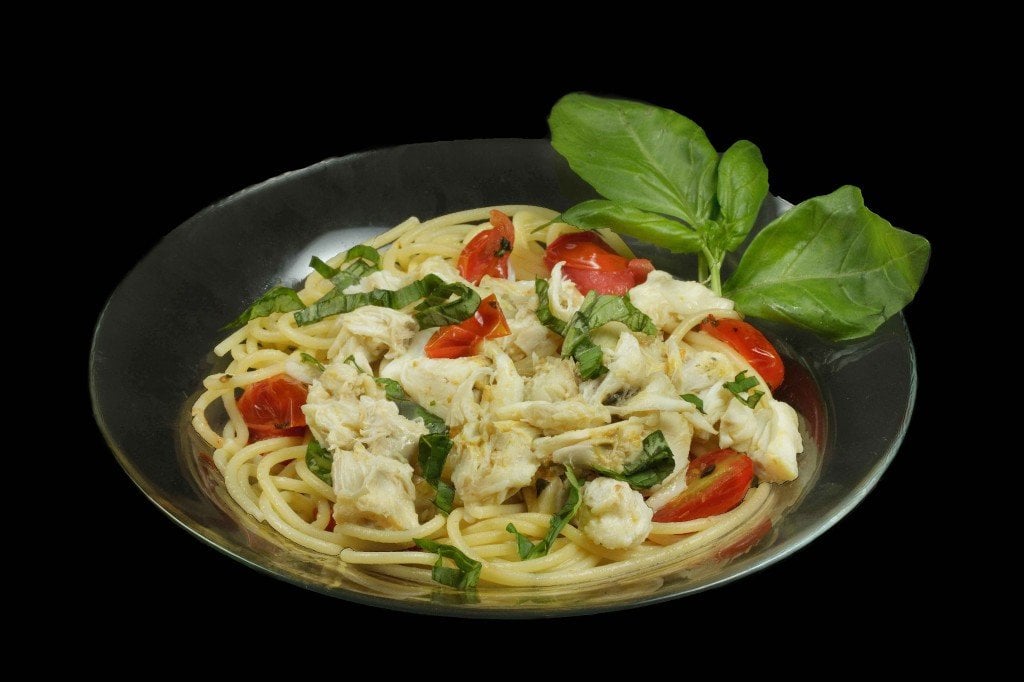 Lisa had asked for a white sauce but not to oily, so instead of a typical Aioli sauce, I decided to keep this pasta dish a little on the dry side by tossing it with the seasoned olive oil rather than dousing it with sauce.
The result was a fresh lightly oiled pasta dish where all of the ingredients retained their individual flavors. The perfect meal to showcase that wonderful crab meat!
Pasta Fresca is really just garlic, and tomatoes sauteed in olive oil, seasoned with a little crushed red pepper flakes and sea salt, but as is the case with most Italian dishes, there are as many variations as there are Italian Grandmothers. This is simply my very basic interpretation of this classic dish, so feel free to make changes!
If you love pasta dishes as much as I do you might also like my recipe for Pasta alla Caponata.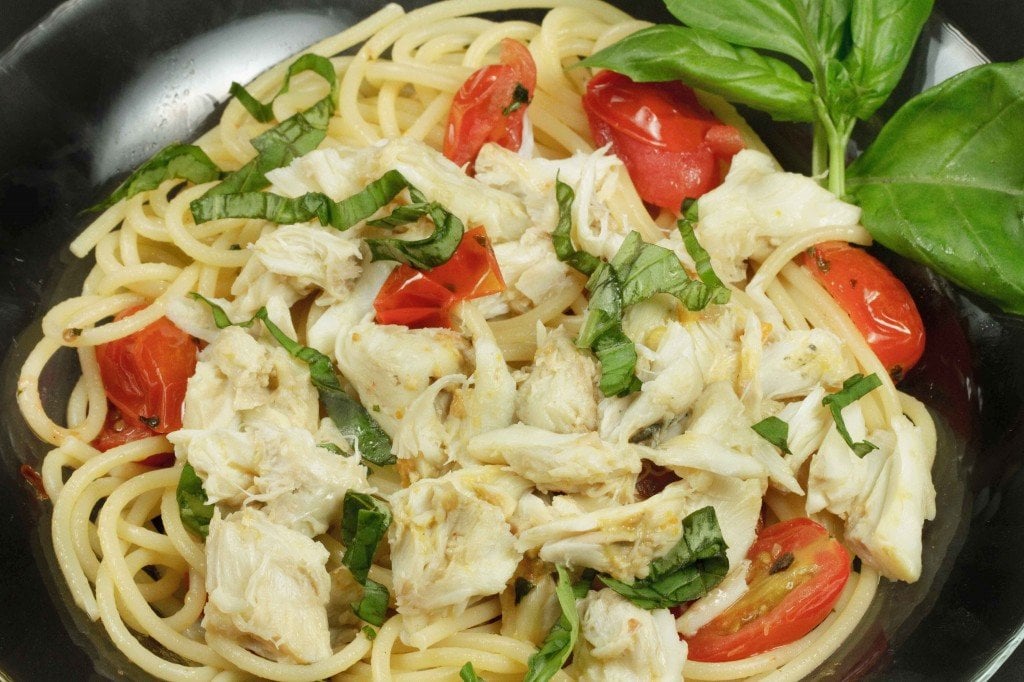 If you love pasta dishes you might also like these: