Breakfast is the most important meal of the day. But sometimes, it's hard to get everyone to eat as they start their busy day, and that's where my Peaches and Cream Cottage Cheese Breakfast Cake can help out.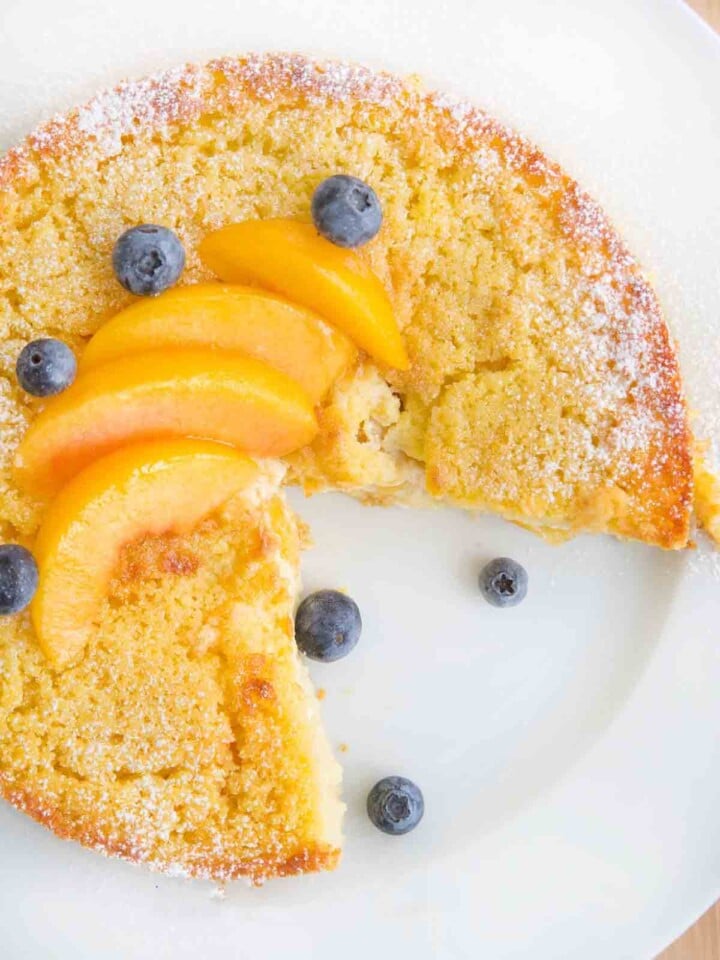 Making breakfast easy for your family is key to making sure that they start the day off, and making a delicious and much healthier breakfast cake is easier than you might think.
What ingredients do I need to make a Cottage cheese Breakfast Cake?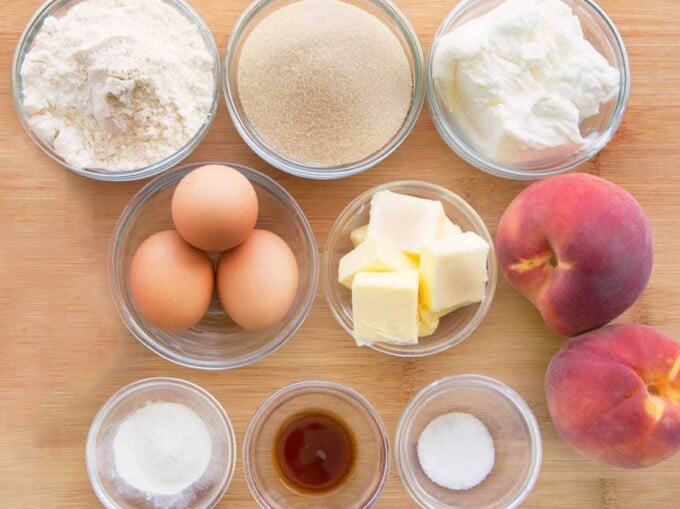 Let's start by gathering the ingredients we need to make my Peaches and Cream Cottage Cheese Breakfast Cake. In Chef Speak this is called the "Mise en Place" which translates to "Everything in its Place".
Not only does setting your ingredients up ahead of time speed up the cooking process, it also helps ensure you have everything you need to make the dish.
How do I make a Peaches and Cream Cottage Cheese Breakfast Cake?
Beat together the eggs and sugar until smooth.
Add the melted butter, cottage cheese, Greek yogurt and vanilla, beating until well combined.
Add the flour, salt, and baking powder, stirring or beating gently to combine.
*Don't overmix once you add the flour.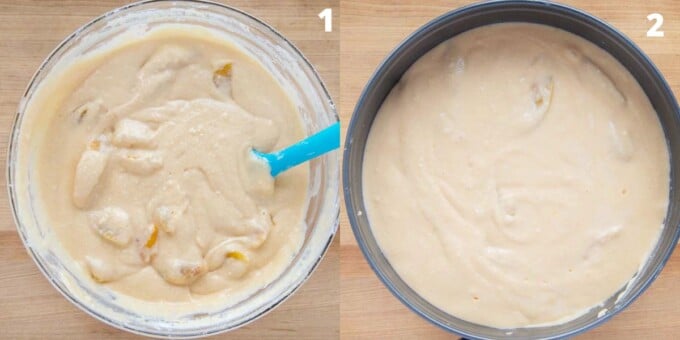 Fold the peaches into the batter and pour the batter into your prepared cake pan.
Bake the cake for about 50 minutes until a tester inserted into the center comes out clean.
**You can also use a regular 9-inch cake pan; just make sure to use a parchment cake circle in the bottom of the pan, or the cake may be difficult to get out of the pan.
Can I use any other fruit to make my Cottage cheese breakfast cake?
You sure can. I love using nectarines or blueberries to make this cake. You could try just about any berry or combination of berries in this light and delicious cake.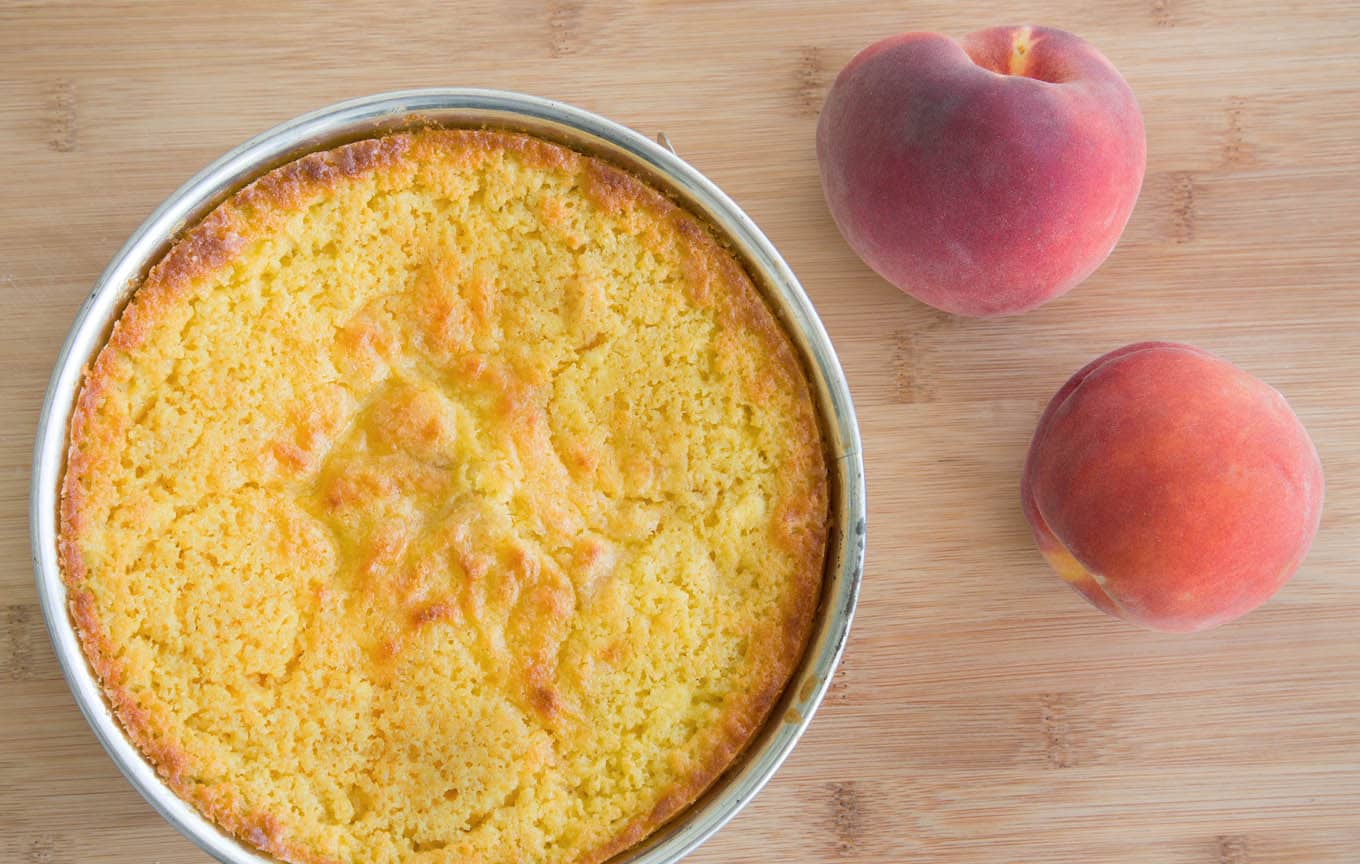 In no time at all, your peaches and cream breakfast cake will be out of the oven and ready to serve.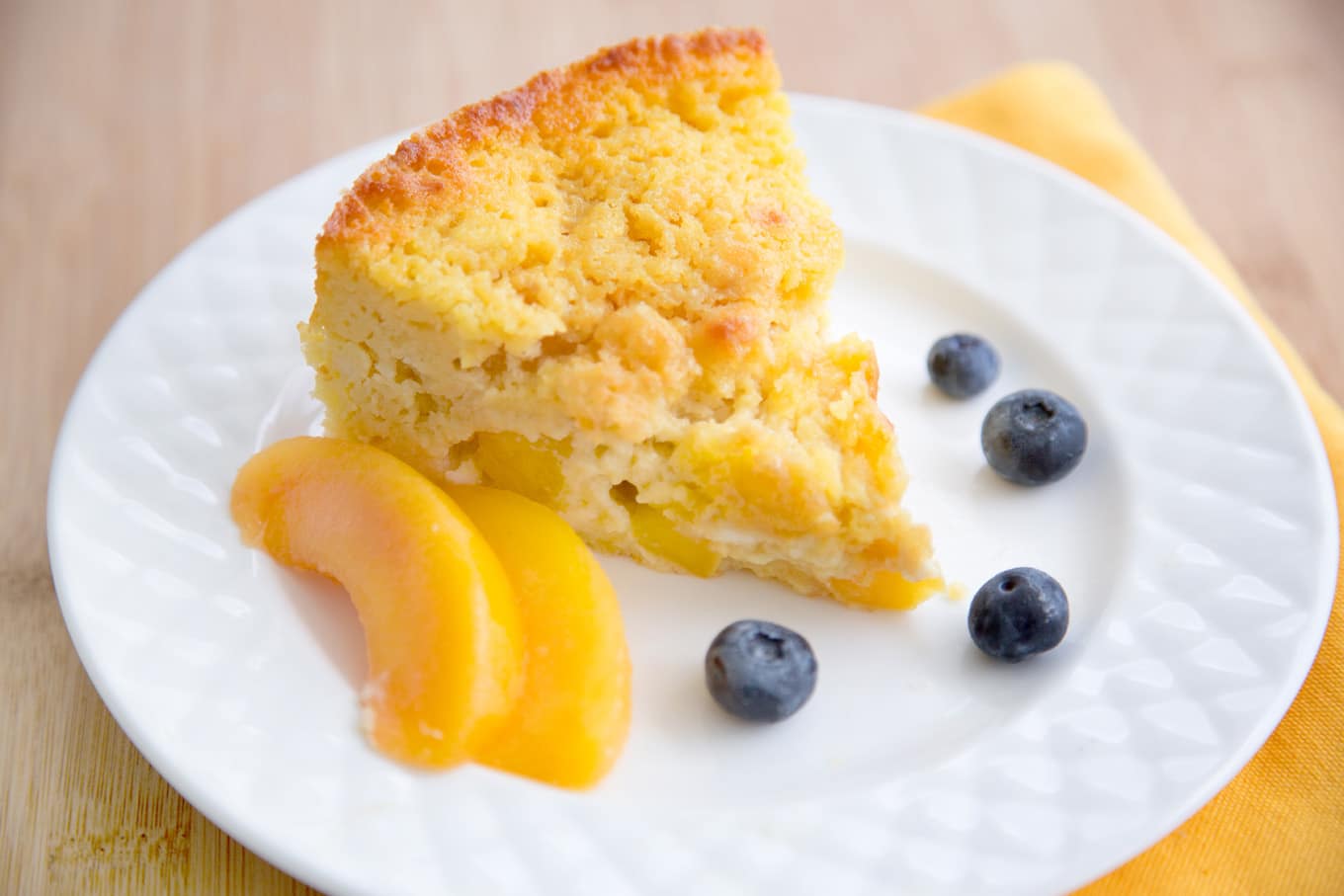 You can also make it the night before so it's ready for the early risers in your household.
Chef's Choice
Chef's Choice
Chef's Choice
Chef's Choice
More Cake Recipes You'll Love!