When life gives you lemons, you don't complain, you bake a Lemon Pound Cake! One of my favorite lemon pound cakes is featured at Starbucks, so I came up with my own version of that delicious lemony moist, pound cake to share with you.
But I have to warn you, you may be tempted to eat this whole pound cake yourself it's that good!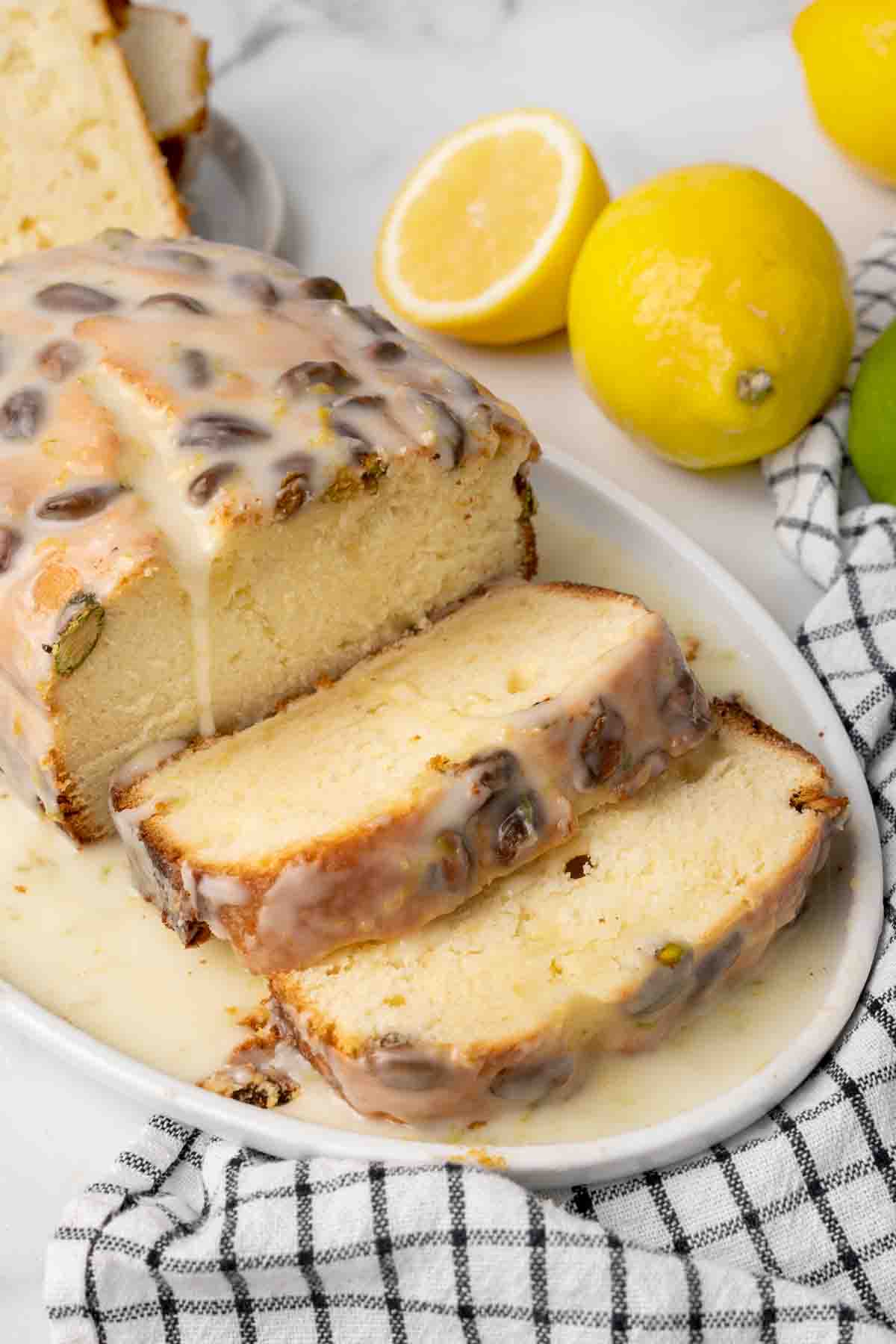 For most of my life, I wasn't a fan of pound cakes. They were too dense or too dry and lacked flavor.
This lemon pound cake did not disappoint.
Ingredients to make a Lemon Pound Cake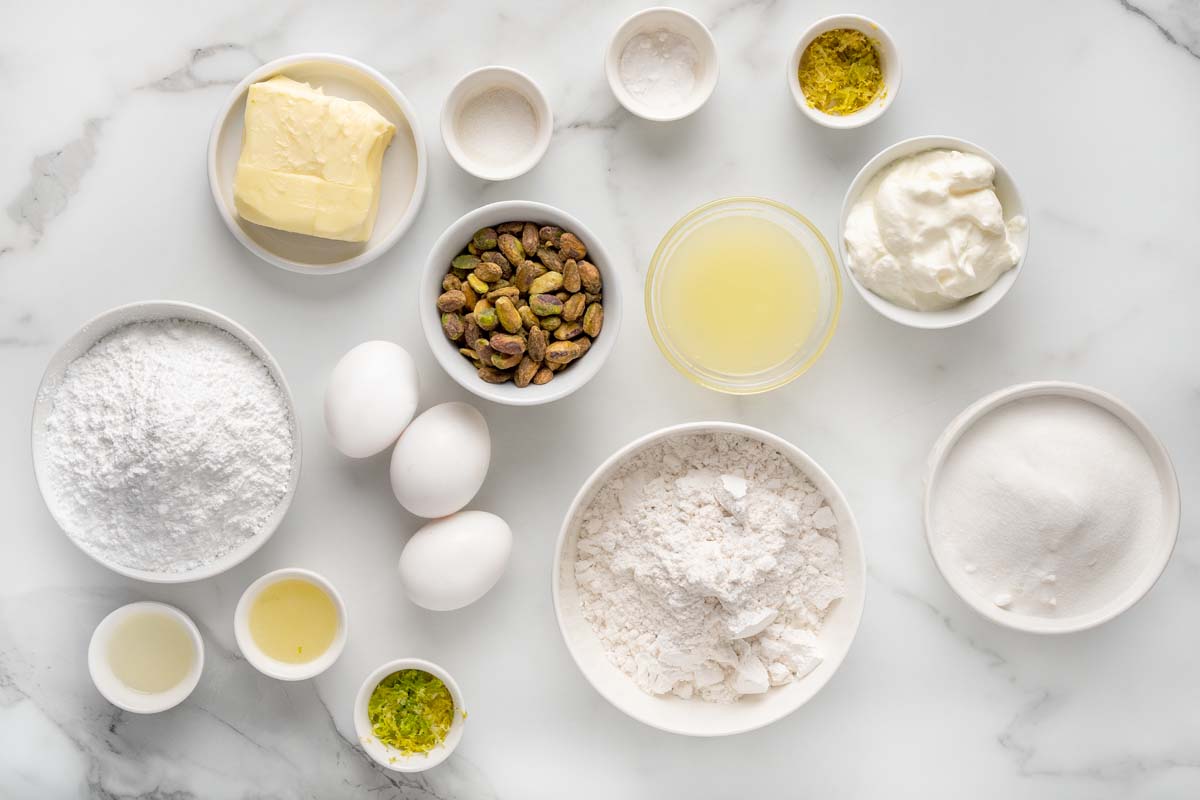 Let's start by gathering the ingredients we need to make a Lemon Pound Cake. In Chef Speak, this is called the "Mise en Place," which translates to "Everything in its Place".
Not only does setting your ingredients up ahead of time speed up the cooking process, it also helps ensure you have everything you need to make the dish.
Do I have to use pistachios to make this pound cake?
No, you don't. I wanted to add a little twist to my version, and I like pistachios. Feel free to omit them, it won't affect the recipe.
How do you make a lemon pound cake?
Add the sugar and lemon zest to the bowl of a food processor.
Pulse until well blended (5 or 6 times). You can do this by hand if you like. *Allow this to set for 5 minutes to build the aromatics.
Sift together the flour, salt, and baking soda.
Mix well and set aside.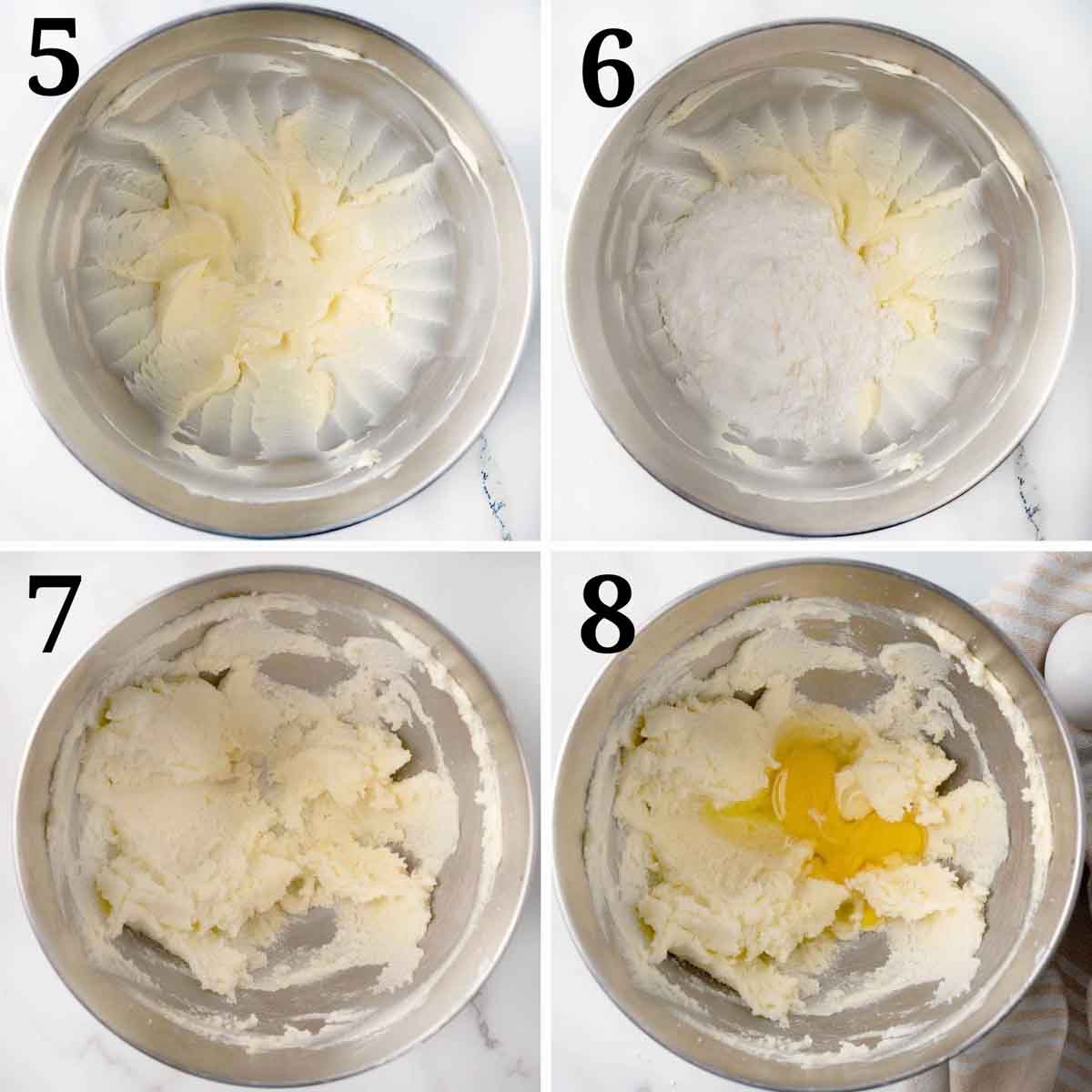 Beat the butter in the bowl of your electric mixer for two minutes on medium to high speed (scrape down the bowl as needed).
Add half the sugar mixture and whip for an additional minute, then add the remainder and continue to whip the butter /sugar mixture for four more minutes, scraping down the bowl and blade as needed.
Remove the eggs from the water, dry them off, and add the eggs one at a time, beating for about 30 seconds in between each addition.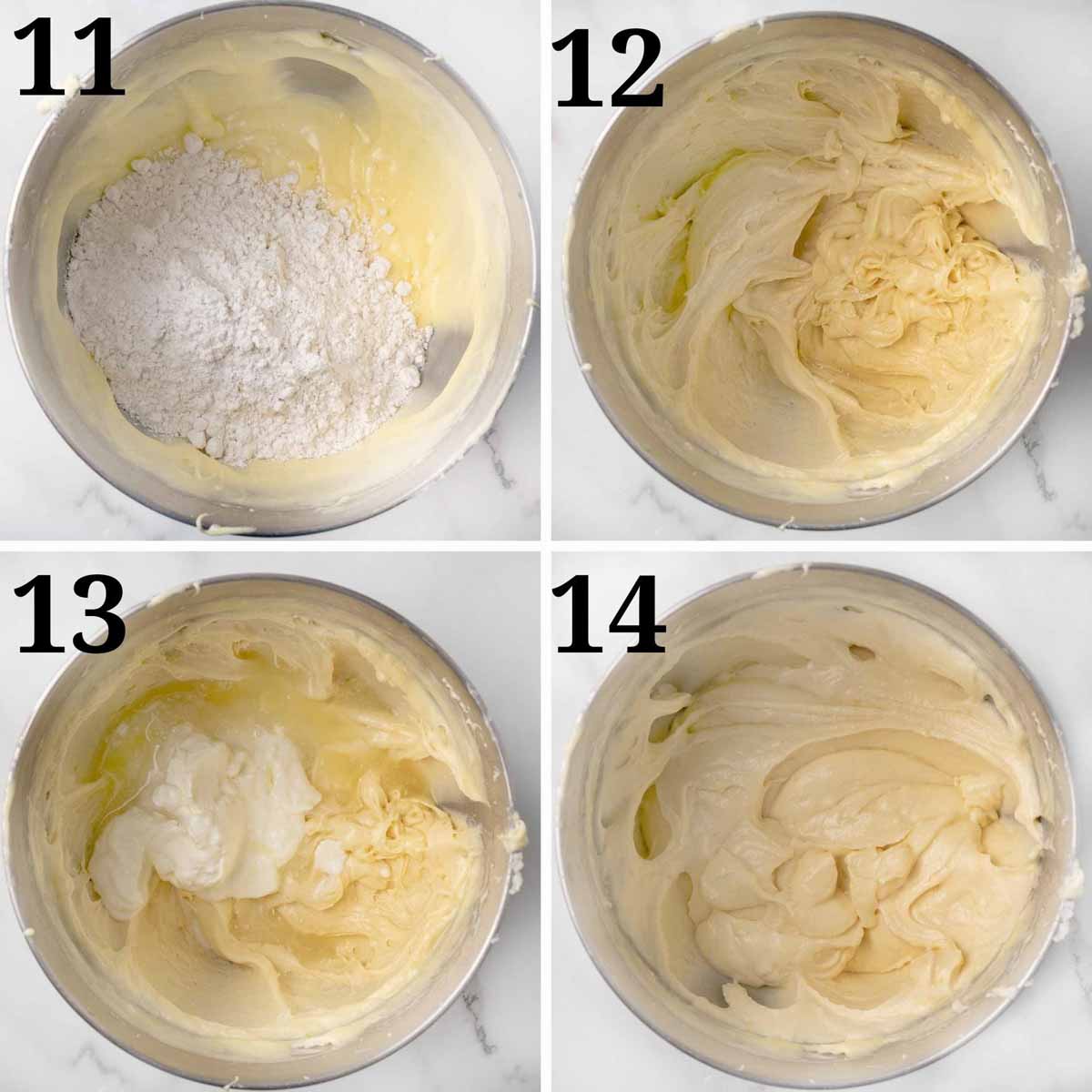 On a very low speed, add in the flour mixture and mix until just blended.
Add in the Greek Yogurt and lemon juice.
Mix just enough to incorporate the yogurt and lemon juice.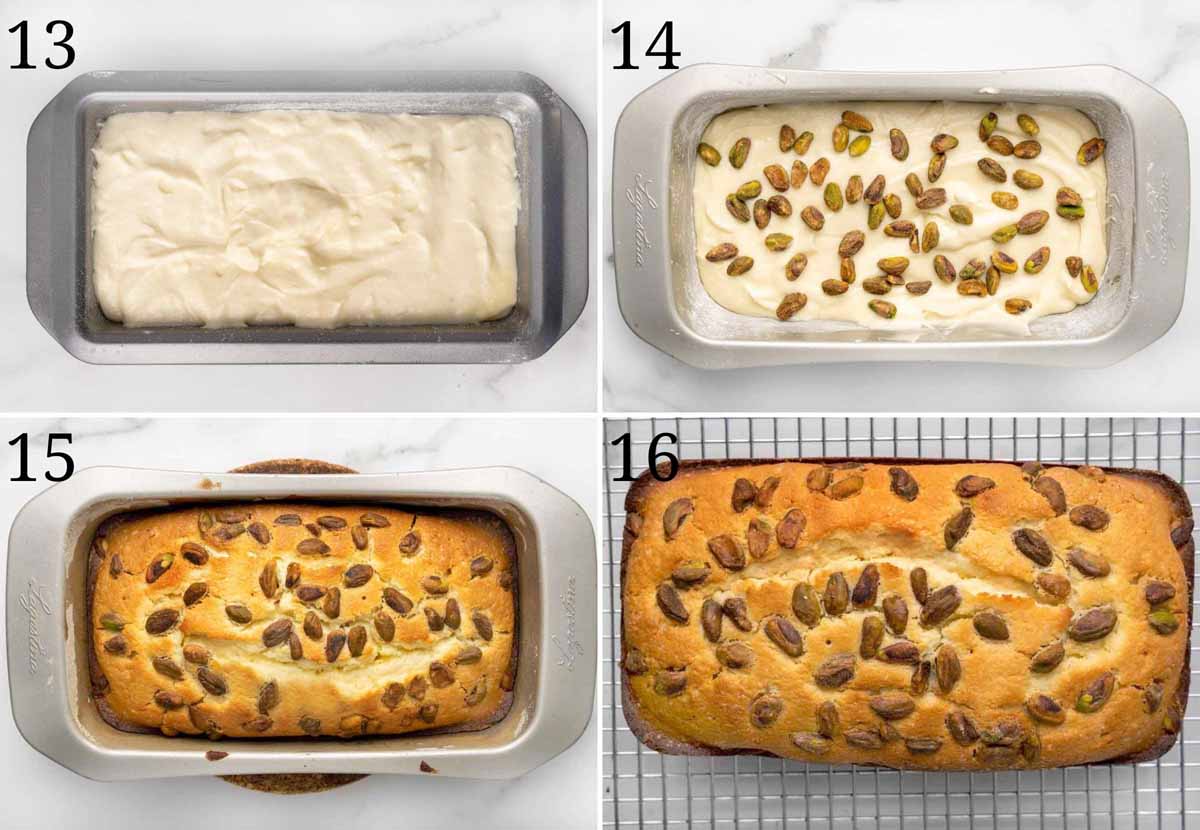 Pour batter into the prepared pan, and top with the pistachios
Place the cake on the center rack of your oven and bake for 55-60 minutes (start checking your cake at around 50 minutes. It should be browned on top and a tester stuck in the middle should come out clean when the cake is done).
Allow the cake to cool on a wire rack for 15-20 minutes, then remove it from the pan.
How do I make a Lemon Lime Glaze?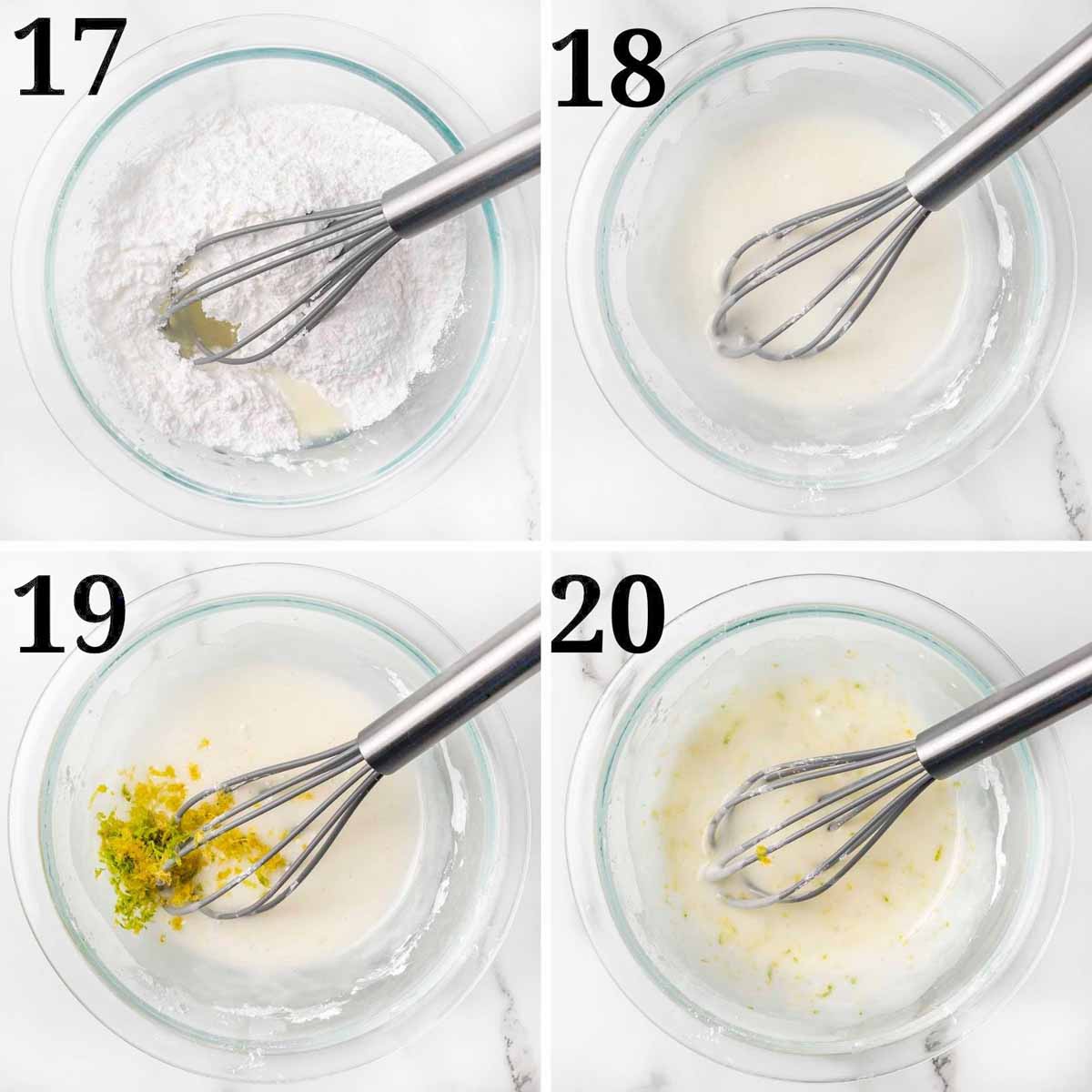 Add the juice from one lemon and one lime to the confectioners' sugar and mix until well blended.
Add the lemon and lime zest to the glaze, mixing well.
Allow the glaze to set for 10 minutes before using.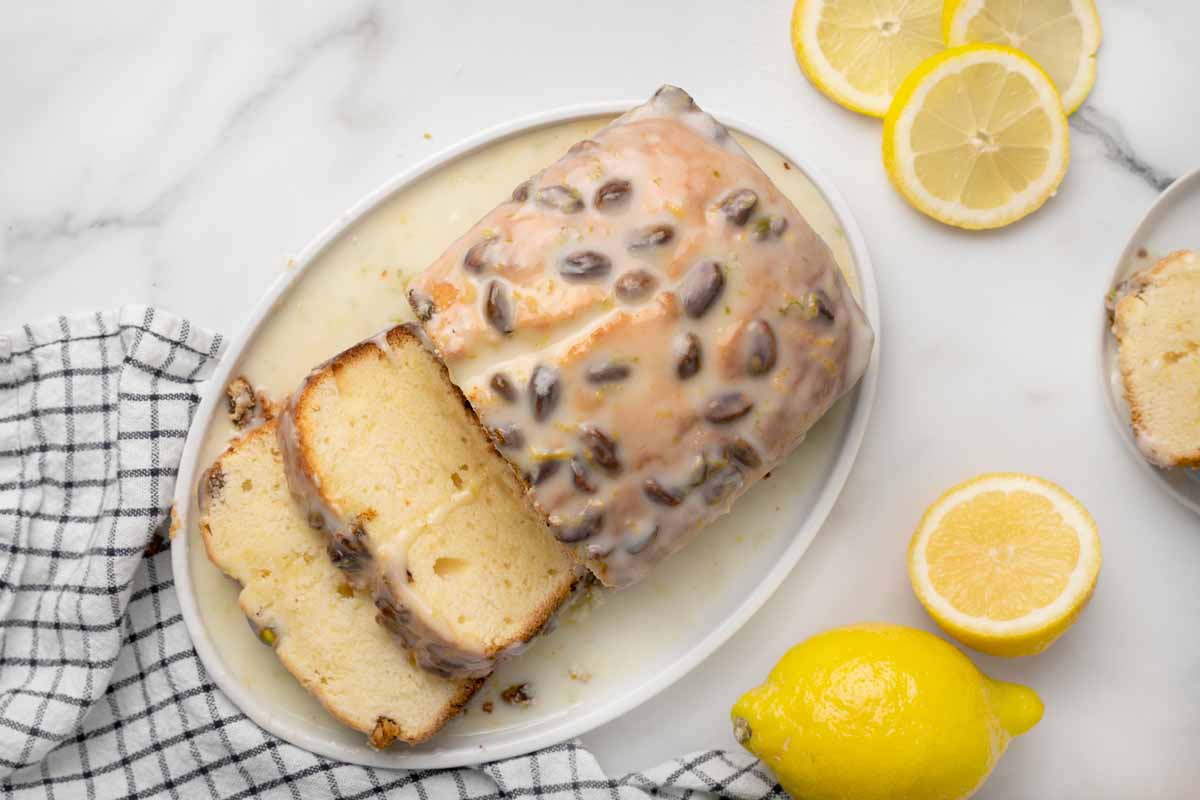 Top the pound cake with one layer of glaze, and as it dries, you can add additional layers.
Slice the pound cake and enjoy!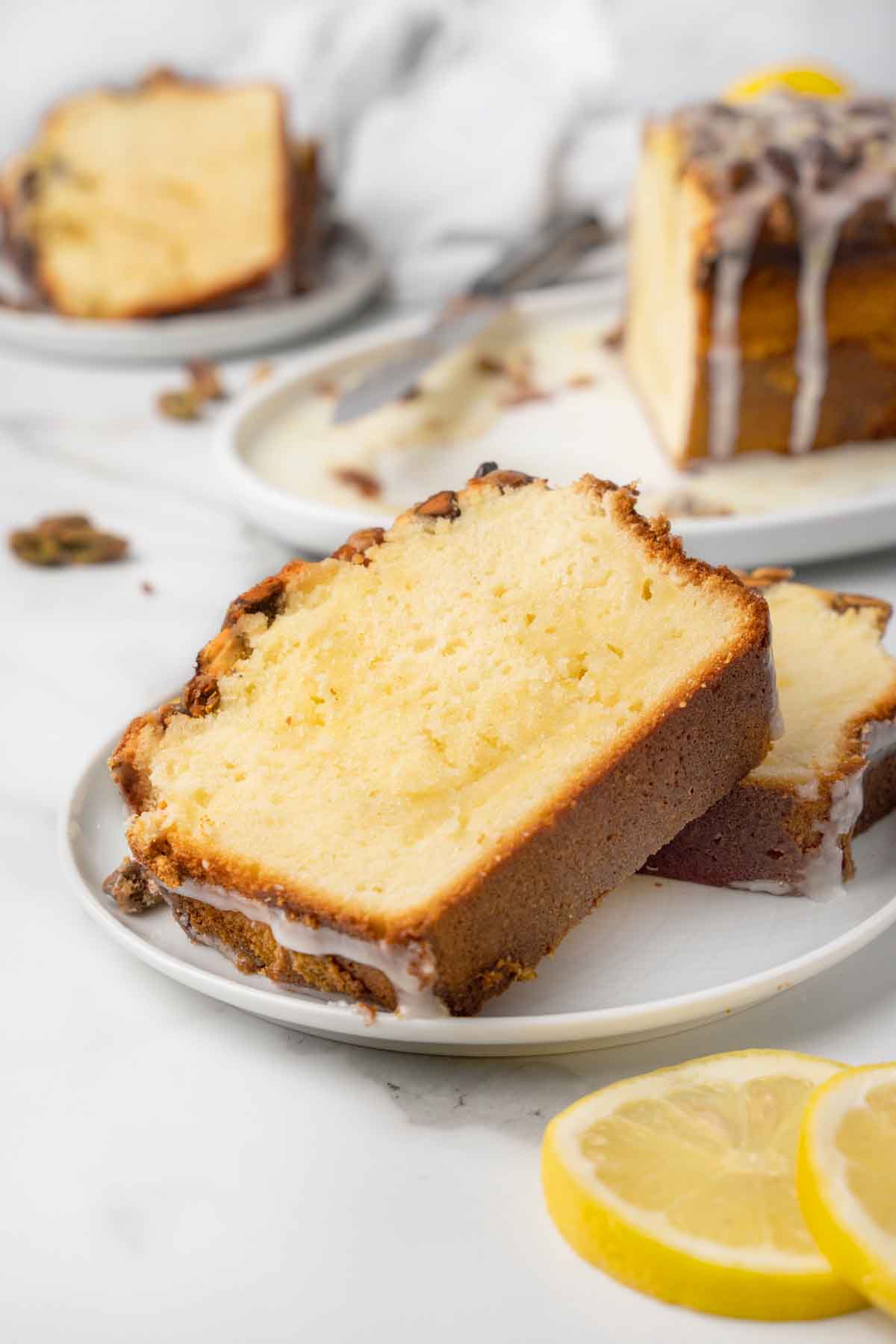 Of course, I'm sure you could find a willing friend or neighbor to take the other cake off your hands! And trust me when I say this is even better than the original at Starbucks.
Recipe FAQ's
Can you freeze a lemon pound cake?
This cake freezes well just wait until it defrosts to add the glaze. Double the recipe and freeze one of the cakes for a later date.
What size pan do you use for a pound cake?
A standard 9×5 loaf cake pan that traditionally makes a one-pound cake is best for this recipe. Using a smaller pan will cause issues with the cake being done before over-browning.
You can double the recipe and make it in a bundt pan or two-layer cakes.
Why is my pound cake dry?
Although pound cake is supposed to be a little dense, that doesn't mean heavy or dry. If it's dry, more than likely, the cake was over-baked. Pound cake can also be too dry if you add too much flour to the mix. The balance of flour to sugar and butter is important.
More Cake Recipes You'll Love!