If you love Wings my Grilled Dry Rub Lemon Pepper Chicken Wings might just become your new favorite!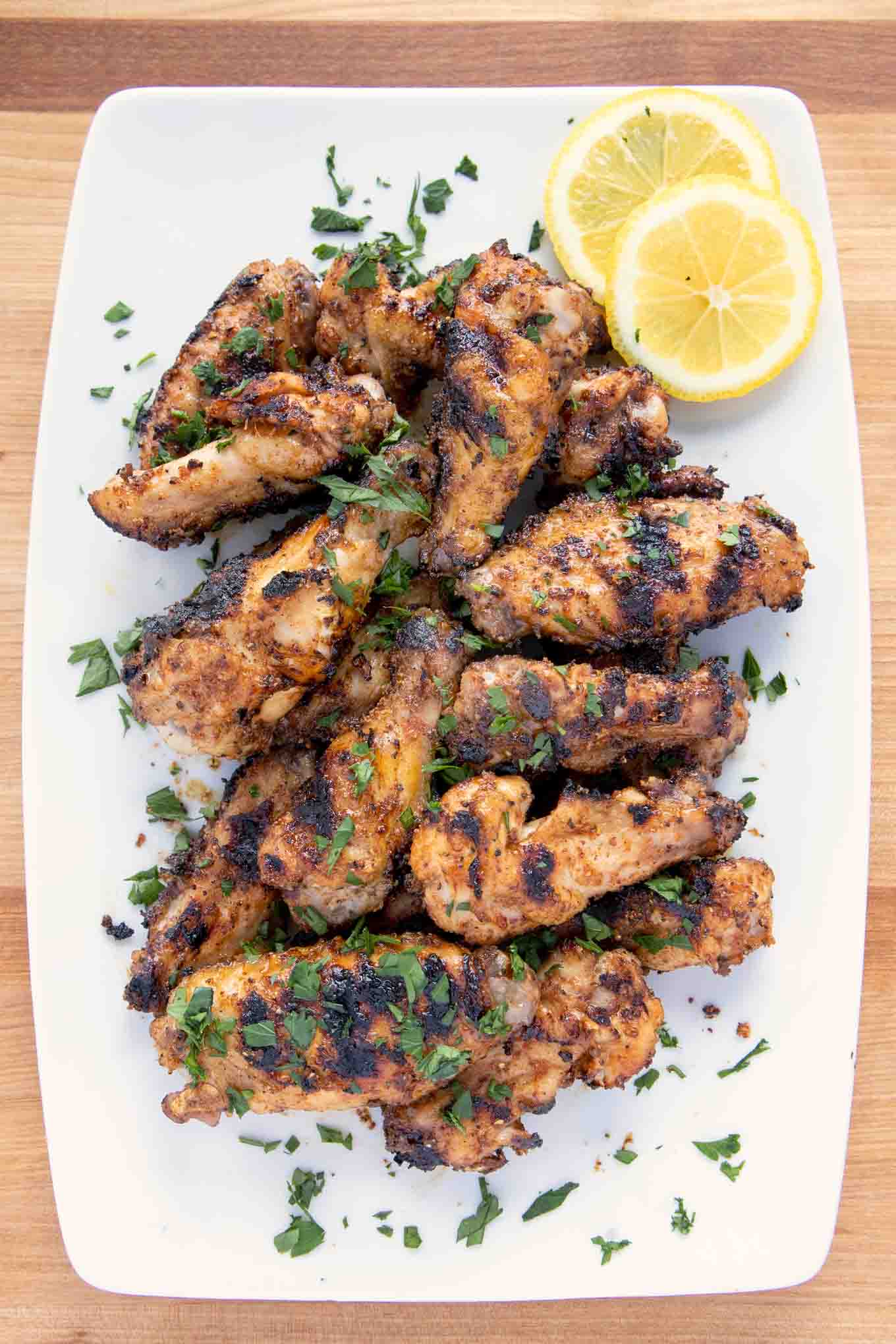 Just one of caution, they are addictive! My wife almost lost a finger reaching for one off my plate!
Seriously, they are crazy delicious and the Ancho adds heat without killing you. Although if you're not a fan of heat, I would suggest cutting back the Ancho or leaving it out altogether.
I promise the wings will still be ah-mazingly delicious!
What Ingredients do I need to make Dry Rub Lemon Pepper Chicken Wings?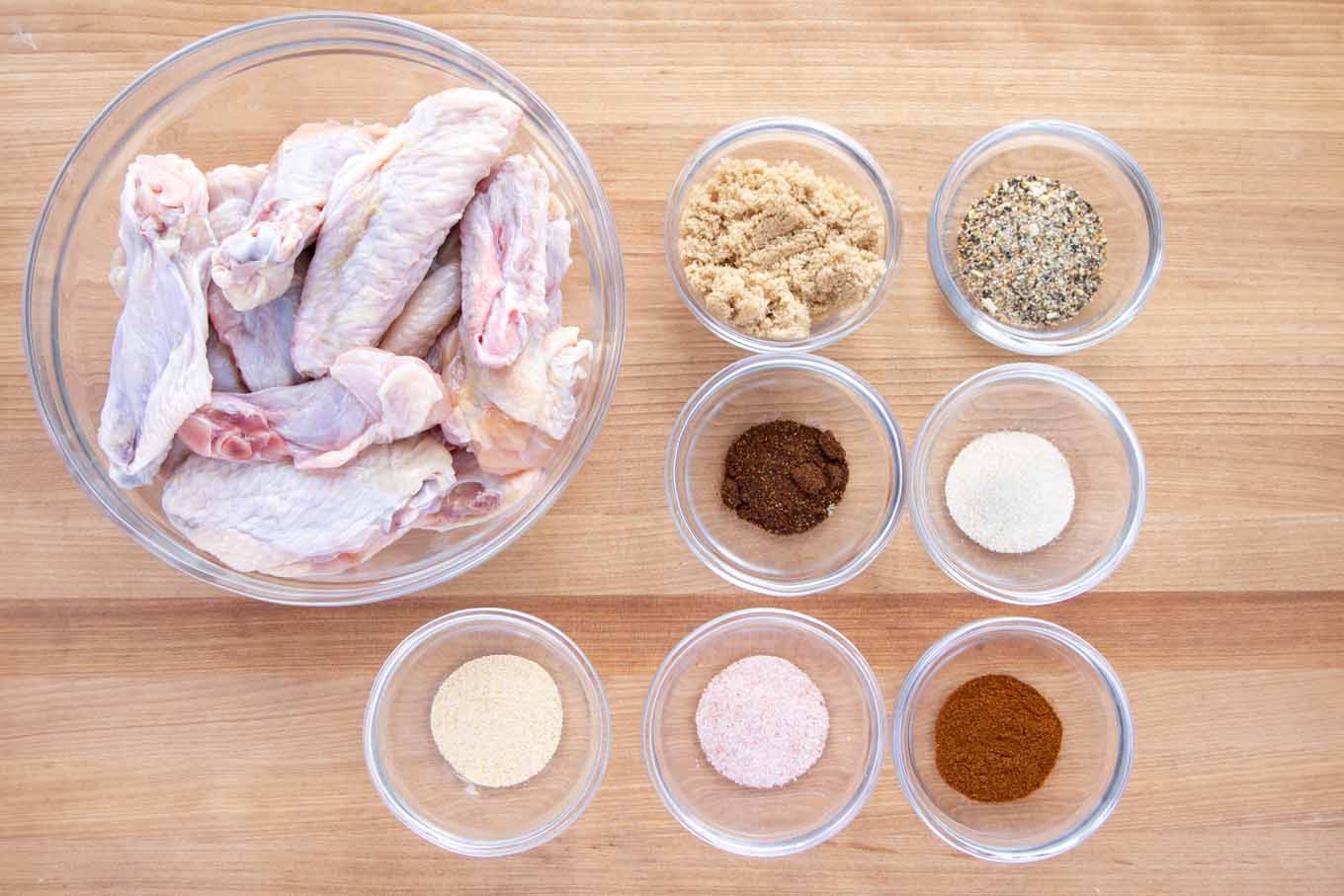 Let's start by gathering the ingredients we need to make my Dry Rub Lemon Pepper Chicken Wings. In Chef Speak this is called the "Mise en Place" which translates to "Everything in its Place".
Not only does setting your ingredients up ahead of time speed the up cooking process, but it also helps ensure you have everything you need to make the dish.
What's a Dry Rub?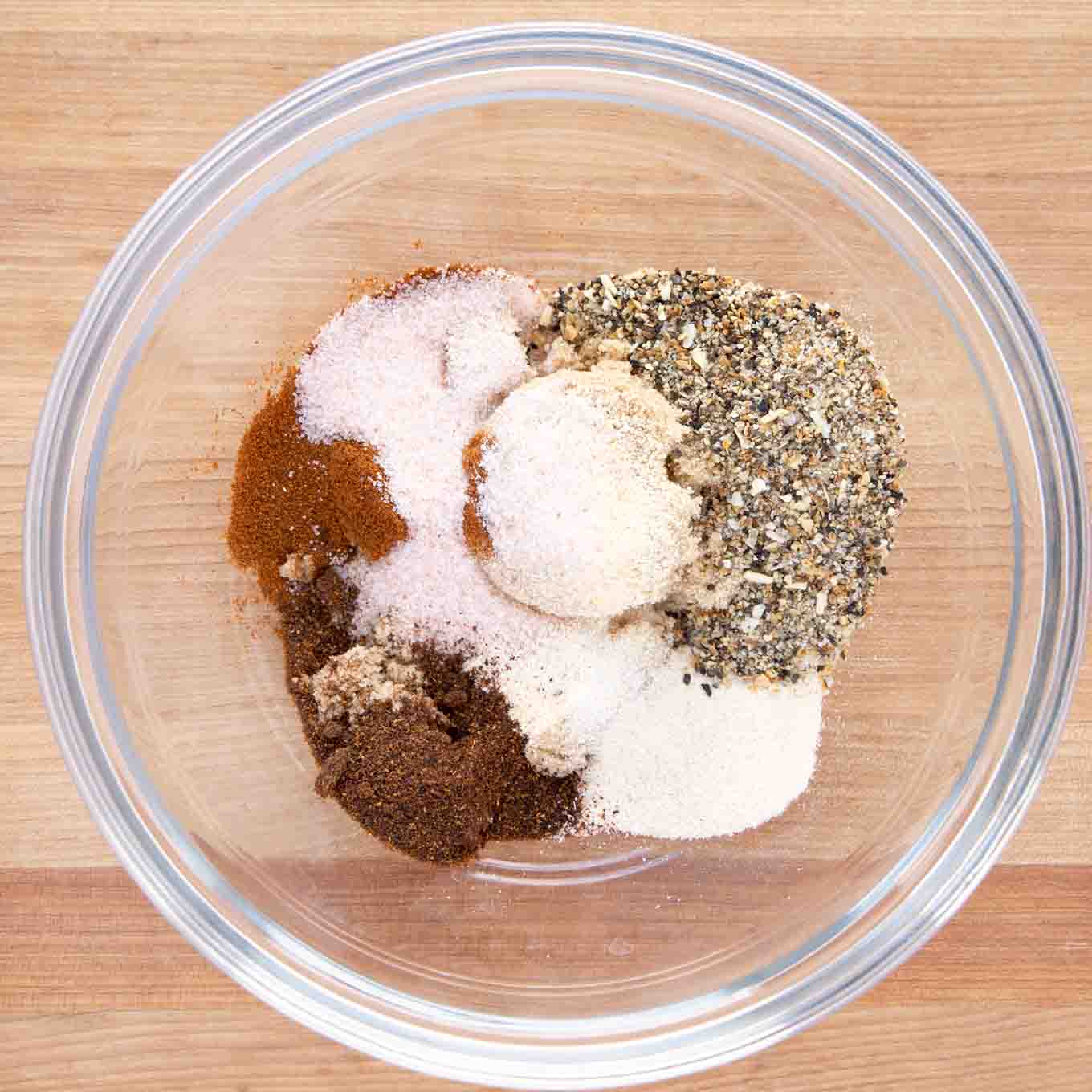 A dry rub is a blend of spices, seasonings and aromatics, without any wet ingredients. This mixture gets rubbed on the meat which adds an incredible amount of flavor.
Don't get confused and think of this as a Dry Brine. Although it's similar using the same type of ingredients, a dry brine works into the meat over a longer period of time before being cooked. A dry rub is generally applied to the meat right before you cook it.
Do I have to use the Ancho Powder in my Dry Rub?
No, you don't. And I offer a word of caution if you're not a fan of heat. Overall Ancho isn't deadly hot if you don't get carried away, and it adds a nice smokiness to the wings.
But if heats not your thing, leave out the ancho and use smoked paprika if you still want a smokey flavor in your wings.
What other spices can I use in a Dry Rub?
The simplest form of a dry rub is salt, pepper, and brown sugar. As long as use these basic ingredients, the dry rub is blank canvas for you to add your favorite seasonings to.
Some of my favorite dry rub spices include:
paprika – smoked, hot or sweet
garlic powder
onion powder
dry oregano
dry mustard
cumin
chili powder – regular, ancho or chipotle
The sky's the limit. Use flavors you enjoy eating and the rub will never disappoint. Just don't use so many that it confuses the flavor you're trying to achieve. More is less.
How do I make Dry Rub Lemon Pepper Chicken Wings?
Once you've prepare the rub, all you have to do is heat up the grill.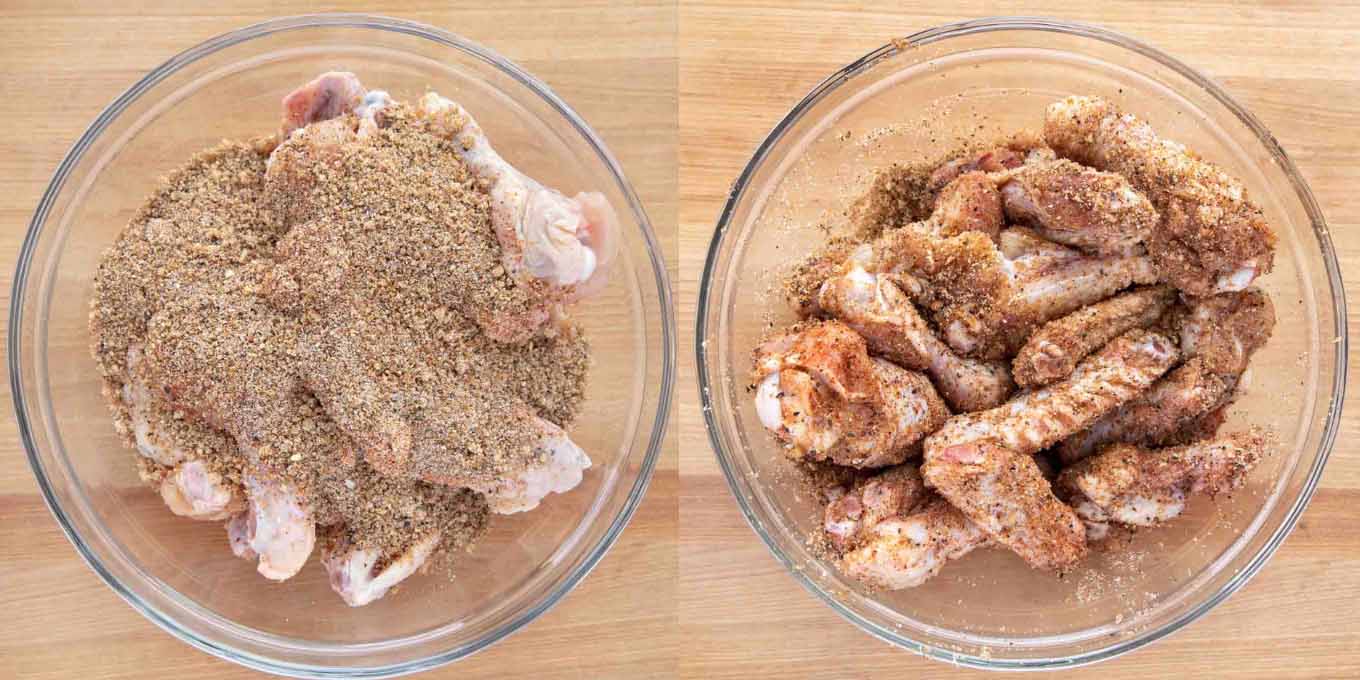 When the grill is ready, add the seasoning mixture to the wings and get a good coating over all of the wings. It's really that easy.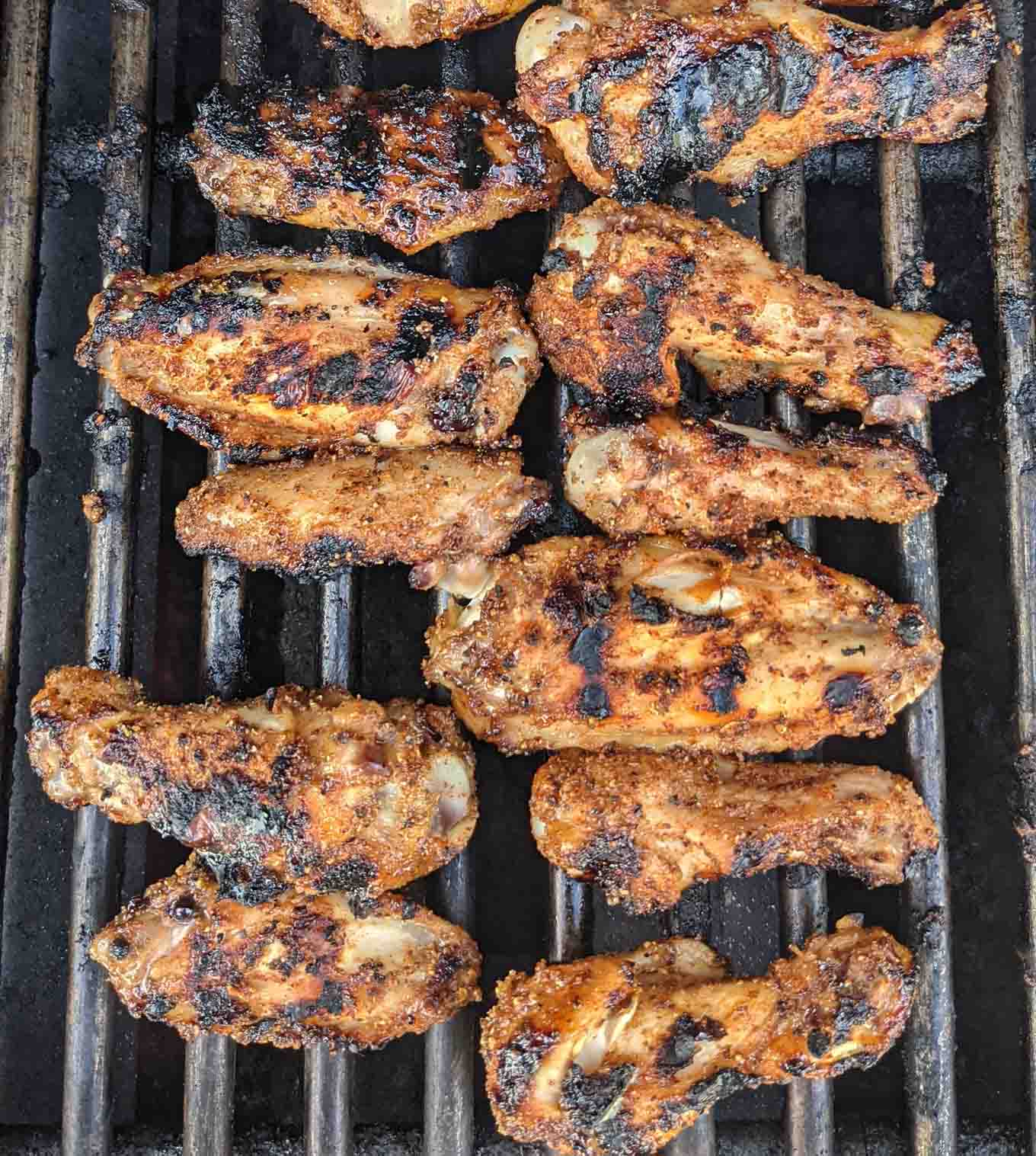 Place the seasoned wings on the grill, letting them cook for 3-4 minutes on each side. Turn the wings as needed to crisp them all over.
*They can cook longer if they don't look crisp enough. But be careful not to burn the wings, the sugar in the dry rub can cause the wings to char.
Move the chicken wings to indirect heat and continue to cook with the lid closed for another 6-8 minutes. Or until you've reached an internal temperature of at least 165 degrees.
*Indirect heat is heat on the sides of the food being cooked, with the area directly under the food turned off.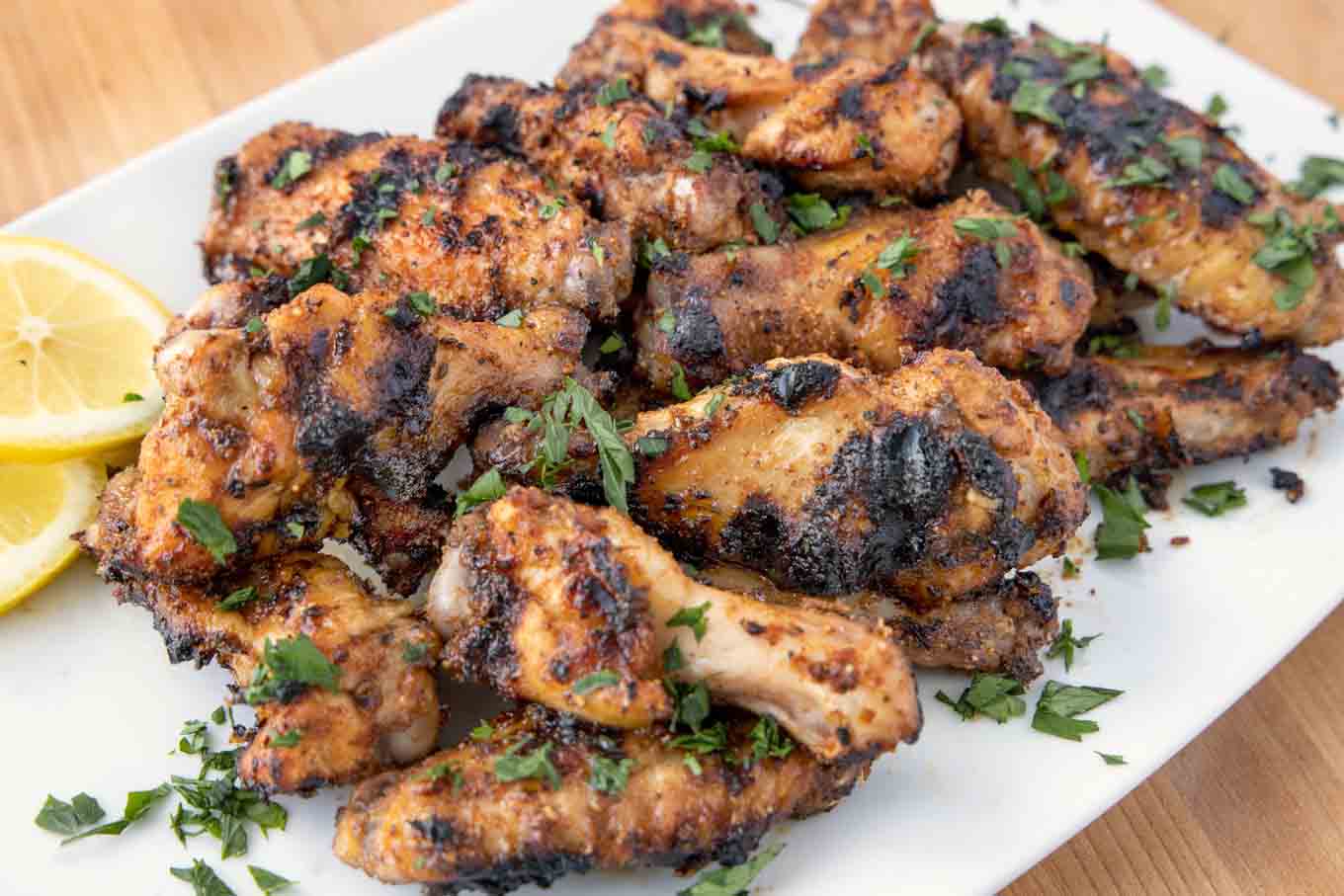 Garnish the wings with chopped parsley and serve the wings with lemon wedges. You can also serve the wings with bleu cheese or ranch dressing
*People eat with their eyes and it makes the wings look pretty!
More Chicken Wing Recipes You'll Love!