Have I got a cake for you today. Can you say Italian Strawberry Cream Cake?
How about delicious? Because that's exactly what your friends will be calling it after one taste of this luscious light strawberry masterpiece.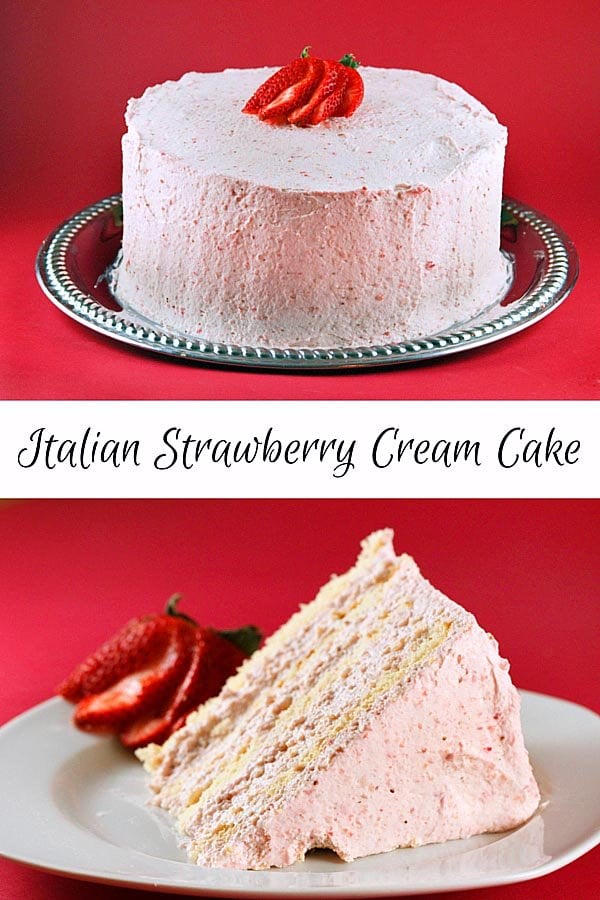 I was inspired by my friend Brooks Walker from Cakewalker with his incredible Strawberry Kiss Cake. Although my Strawberry Cream Cake might not be as pretty, I guarantee you it was just as delicious!! You're going to love the light strawberry mascarpone filling between these light sponge cake layers!
You'll find this cake the perfect dessert to celebrate any occasion or to just make any day a special occasion.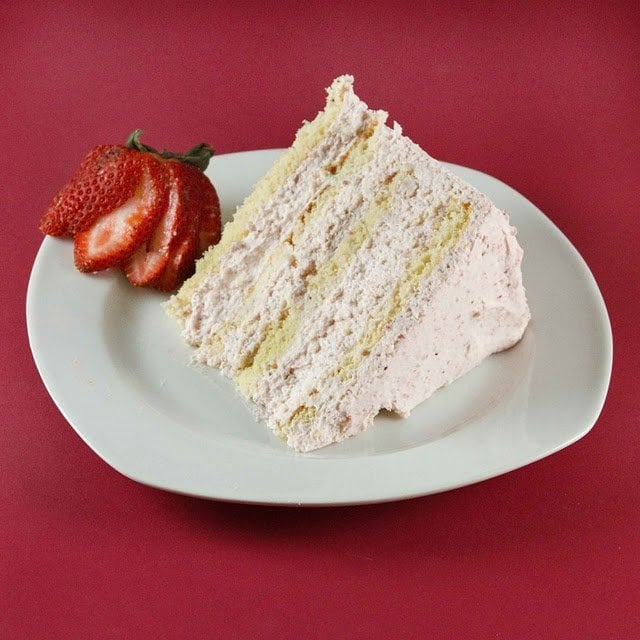 If you enjoy delicious desserts you may also like these recipes: