My Homemade Tartar Sauce Recipe will elevate your favorite seafood dishes and couldn't be easier to make. And I've got the secret to making restaurant-quality seafood sauce better than your favorite seafood restaurant.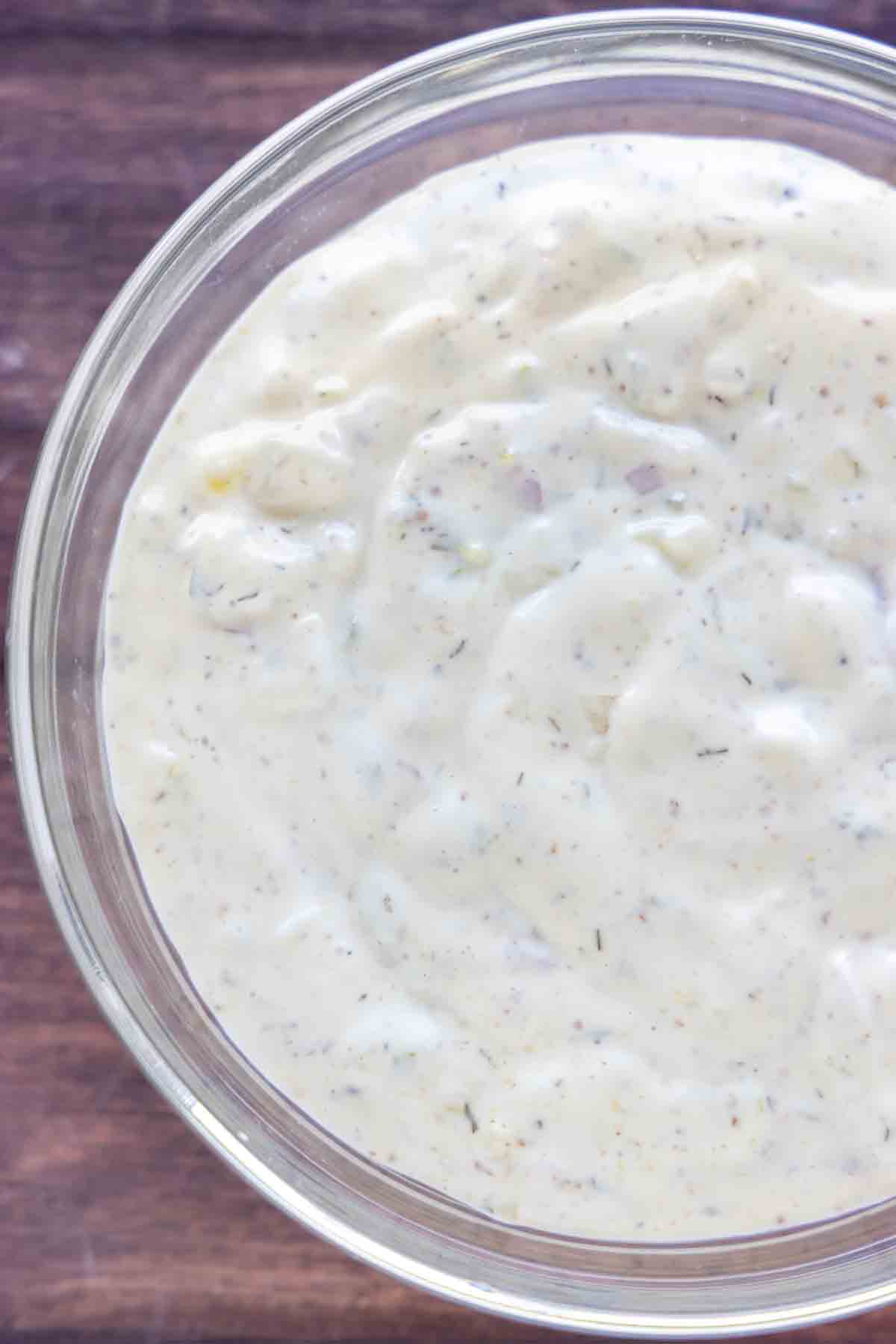 My creamy tartar sauce only takes a few minutes to make, and once you taste it you'll never buy the jarred variety again.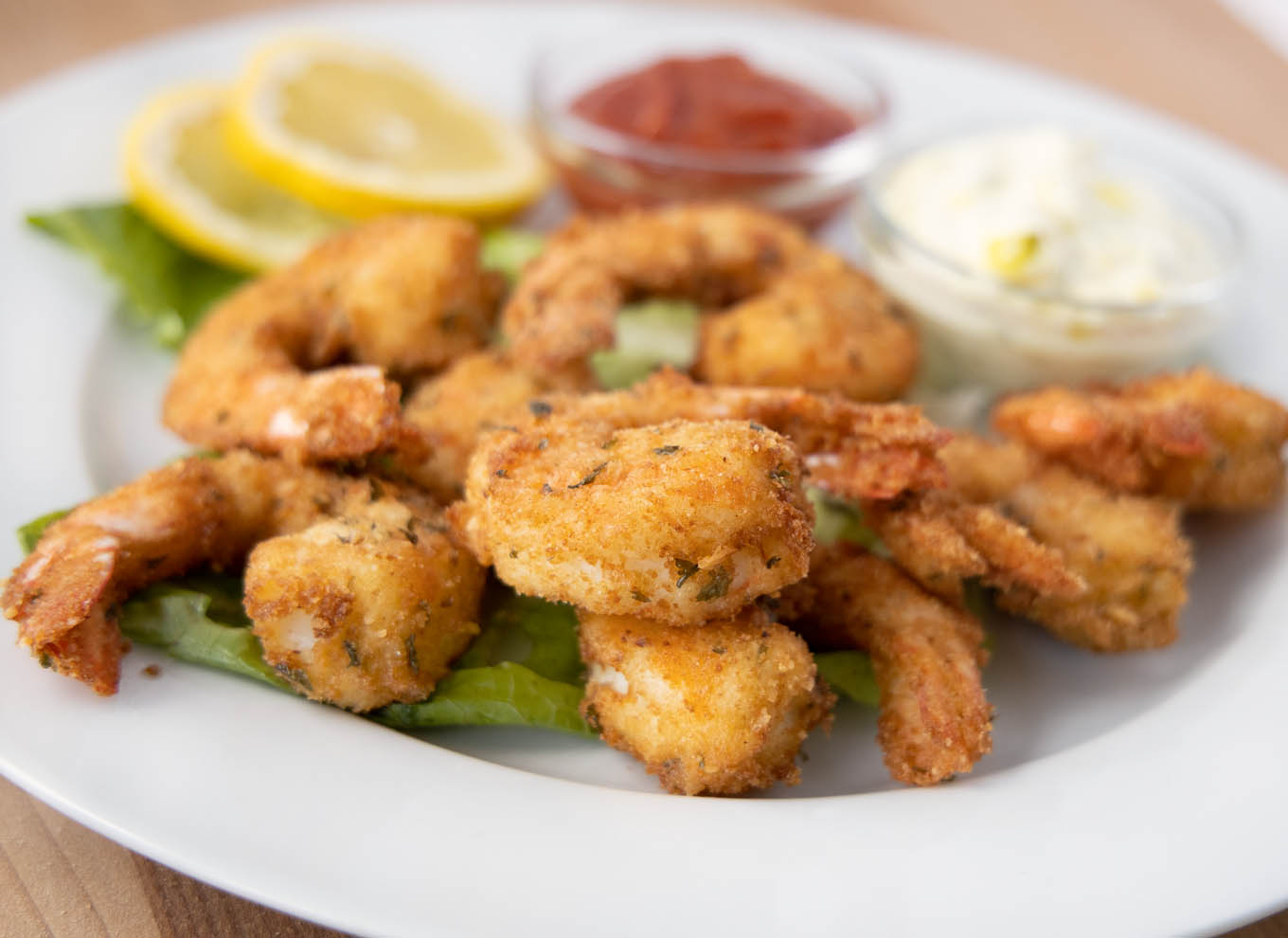 I love fried seafood, and one of the easiest dishes to make is my Restaurant-Quality Crispy Fried Shrimp. I promise they'll be better than your favorite seafood restaurant, and my classic tartar sauce recipe will make the experience even more delicious!
If you prefer cocktail sauce, make sure to check out my recipe for the secret ingredient, you'll be glad you did.
Ingredients to make tartar sauce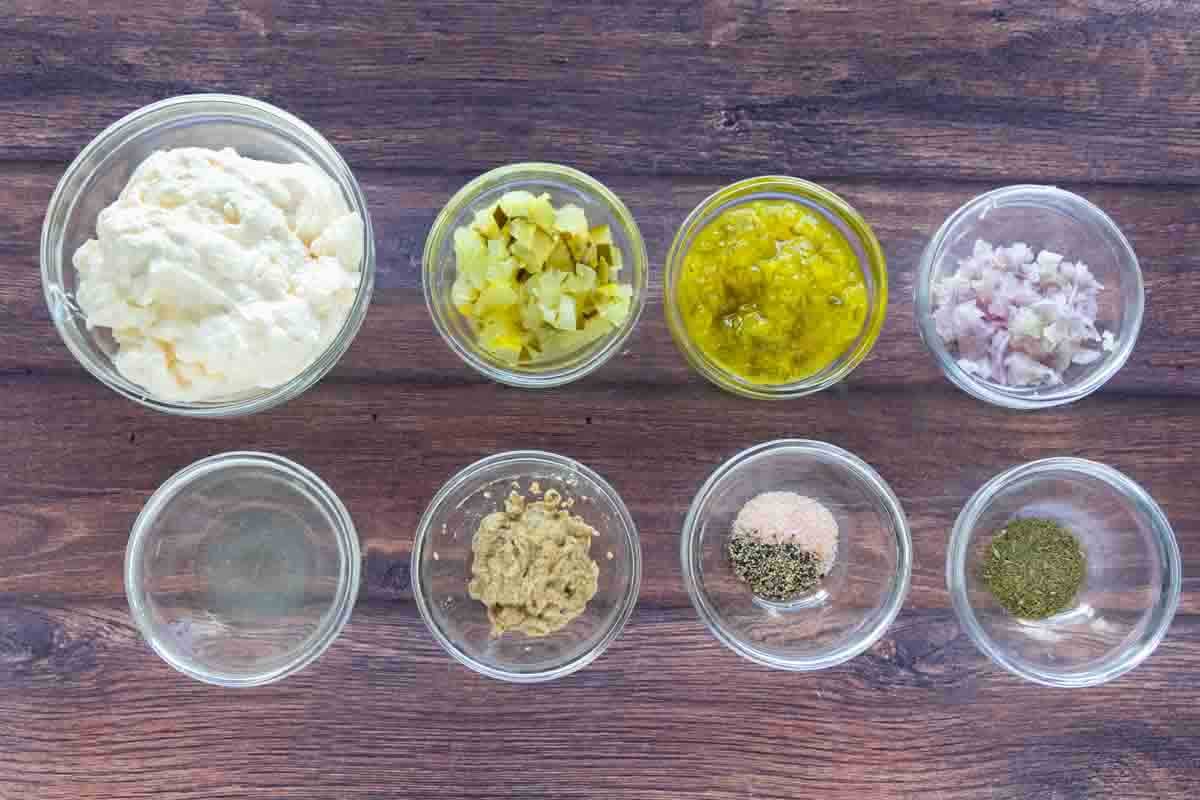 Let's start by gathering the ingredients we need to make Homemade Tartar Sauce. In Chef Speak, this is called the "Mise en Place," which translates to "Everything in its Place."
Not only does setting up your ingredients ahead of time speed up the cooking process, it also helps ensure you have everything you need to make the dish.
Made with simple ingredients
The secret to making exceptional tartare sauce is using both dill pickles (or dill relish) and sweet pickle relish (or sweet pickles). The other ingredients I use to make my creamy tartar sauce is good-quality mayonnaise, lemon juice, Dijon mustard, died dill weed (or fresh dill), shallots, salt, and black pepper.
You can leave the mustard out; it's not essential, but it will add more flavor to this delicious sauce. But please don't add Worcestershire sauce or any other seasonings; they aren't needed.
I like to add a teaspoon of sugar to the sauce as it enhances the flavor, but if you're not a fan of sugar, you can leave it out.
How to make homemade tartar sauce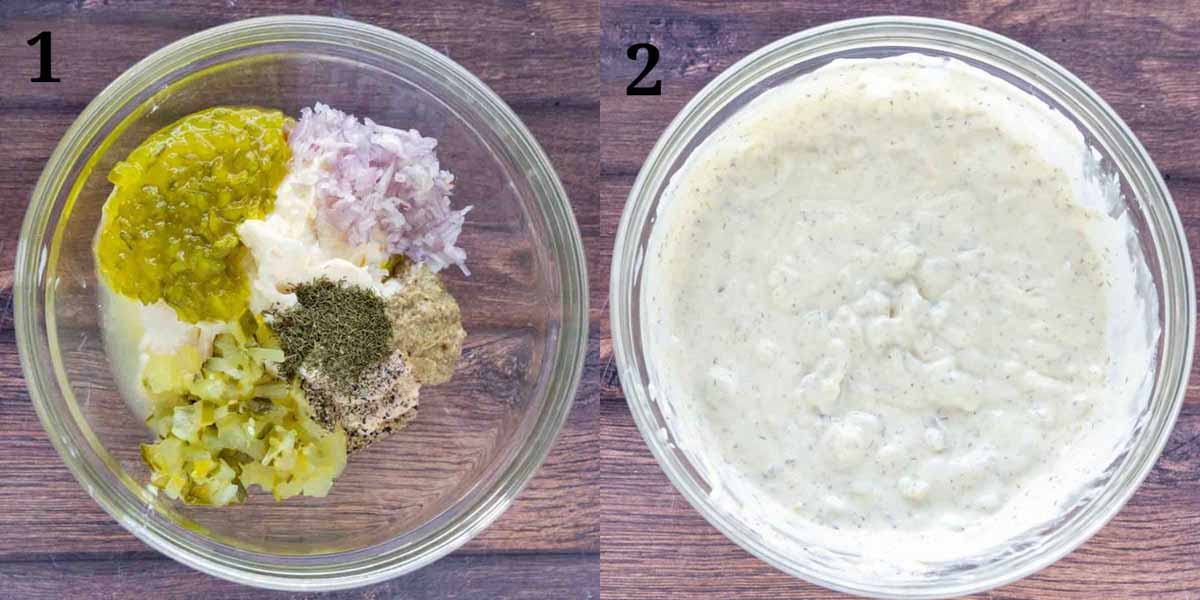 Add the mayonnaise, sweet relish, chopped dill pickles, chopped shallots, Dimon mustard, fresh lemon juice, dried dill, salt, sugar, and black pepper to a small bowl.
Whisk the ingredients to combine fully. Cover with plastic wrap or in an airtight container, refrigerated until ready to use.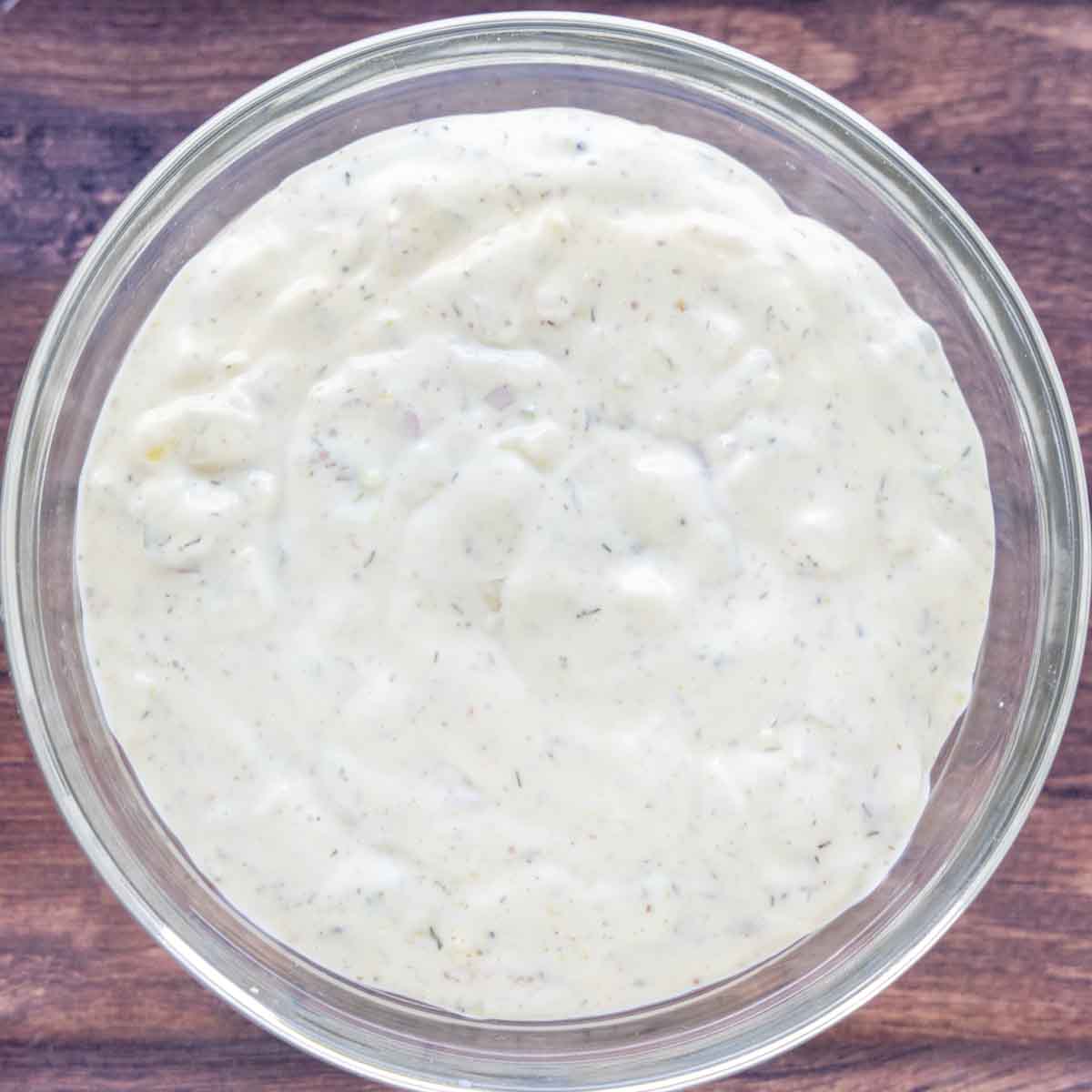 I know after tasting my easy homemade tartar sauce, you'll agree it's the best tartar sauce you ever had and the perfect accompaniment for your favorite seafood dishes.
Recipe FAQ's
What does tartar sauce taste like?
This classic mayonnaise base seafood sauce has a creamy texture with a tangy and slightly sweet flavor. The tanginess comes from the pickles and lemon juice, while the sweetness often comes from the mayonnaise and sometimes a touch of sugar.
Is homemade tartar sauce better than store-bought?
Most definitely, it's a night and day comparison. And making your own from scratch allows you to customize the ingredients and flavors to your liking.
How long does homemade tartar sauce last?
Since it doesn't have all the preservatives that store-bought sauce has, your homemade sauce should only be kept for 7-10 days. Store refrigerated in a well-sealed airtight container.
More Recipes You'll Love!