If you love breakfast, my homemade breakfast sausage patties is a recipe you're going to love. Being able to control the ingredients makes all the difference in the world, and my homemade sausage patties will take breakfast food to another level of deliciousness.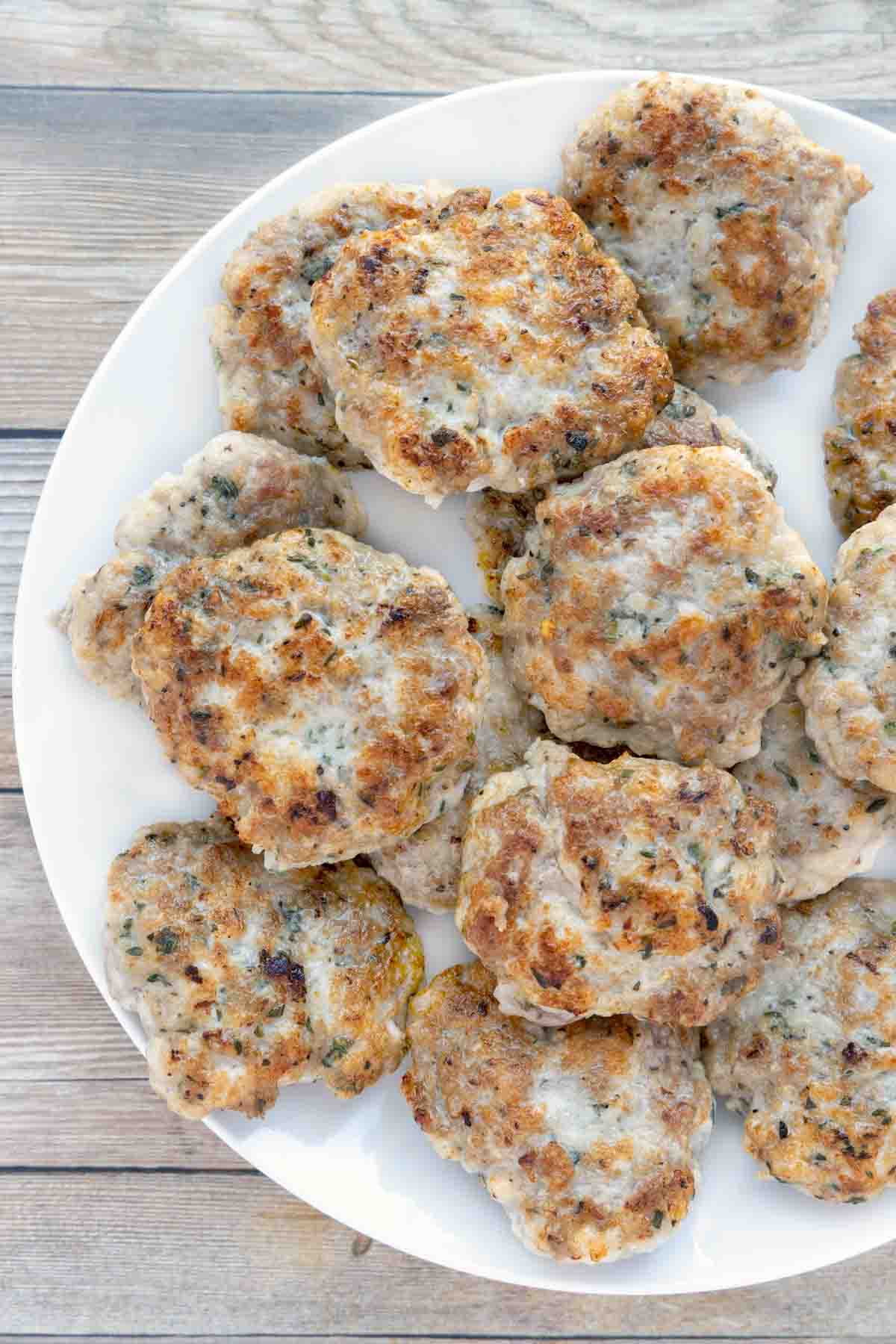 I love good pork breakfast sausage, but when I can pronounce some of the ingredients in the sausage, it makes me wonder if buying premade sausage is such a good choice.
There are too many preservatives and chemicals in food these days, and that's why I decided to develop a recipe to make my own homemade sausage patties. After one taste, you'll never by grocery store sausage again!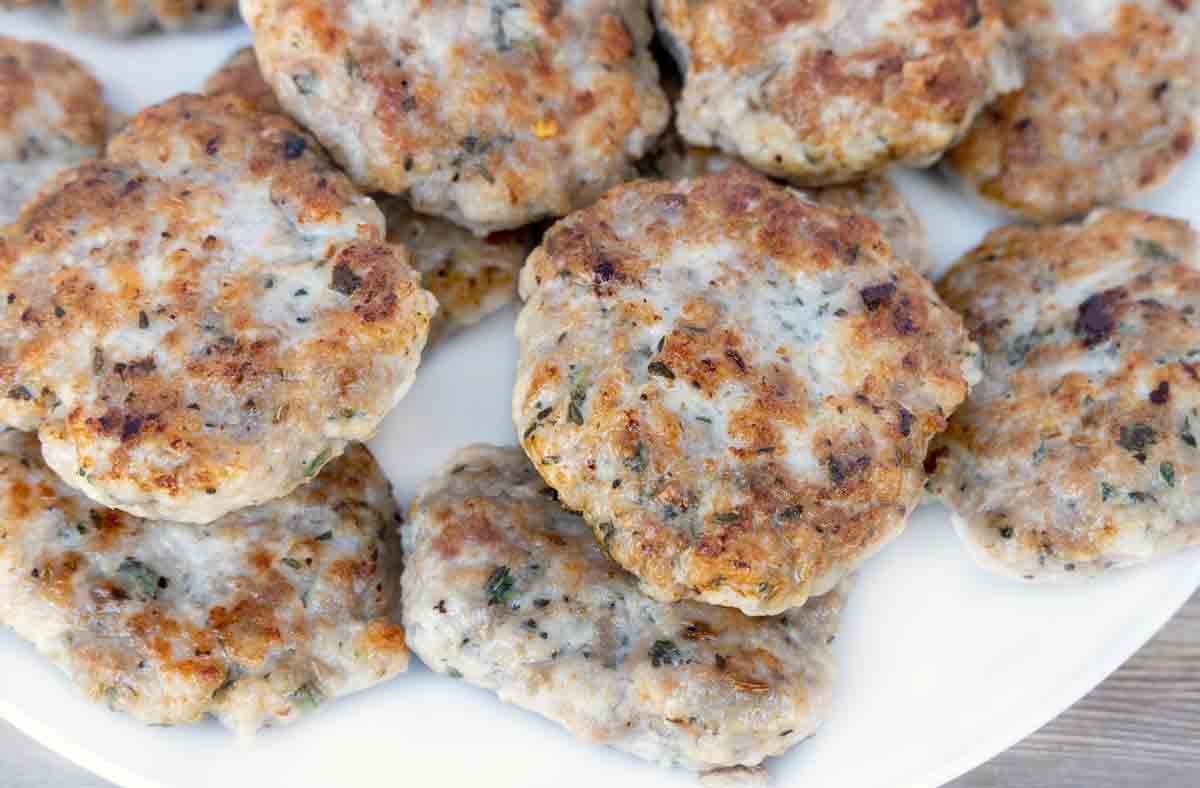 For me, it's all about the breakfast sausage seasonings, and coming up with your own spice blend isn't difficult. For spicy sausage, you can add more red pepper flakes. For a sweet flavor, add maple syrup or brown sugar. It's really that easy to adjust the flavor profile to your liking.
Ingredients to make Breakfast Sausage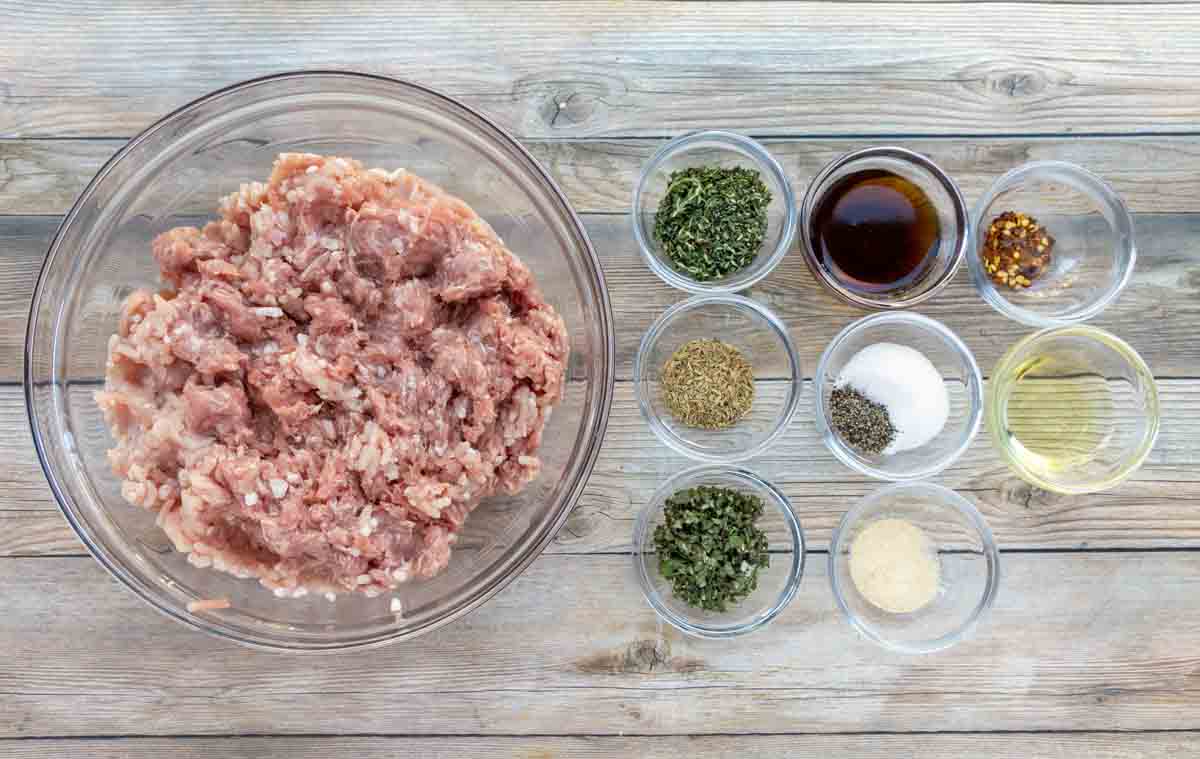 Let's start by gathering the ingredients we need to make Homemade Sausage Patties. In Chef Speak, this is called the "Mise en Place," which translates to "Everything in its Place."
Not only does setting up your ingredients ahead of time speed up the cooking process, it also helps ensure you have everything you need to make the dish.
Made with simple ingredients
fresh sage leaves
fresh thyme leaves
fennel seeds
onion powder
salt
black pepper
red pepper flakes level
fresh ground pork
maple syrup
How to make Breakfast Sausage Patties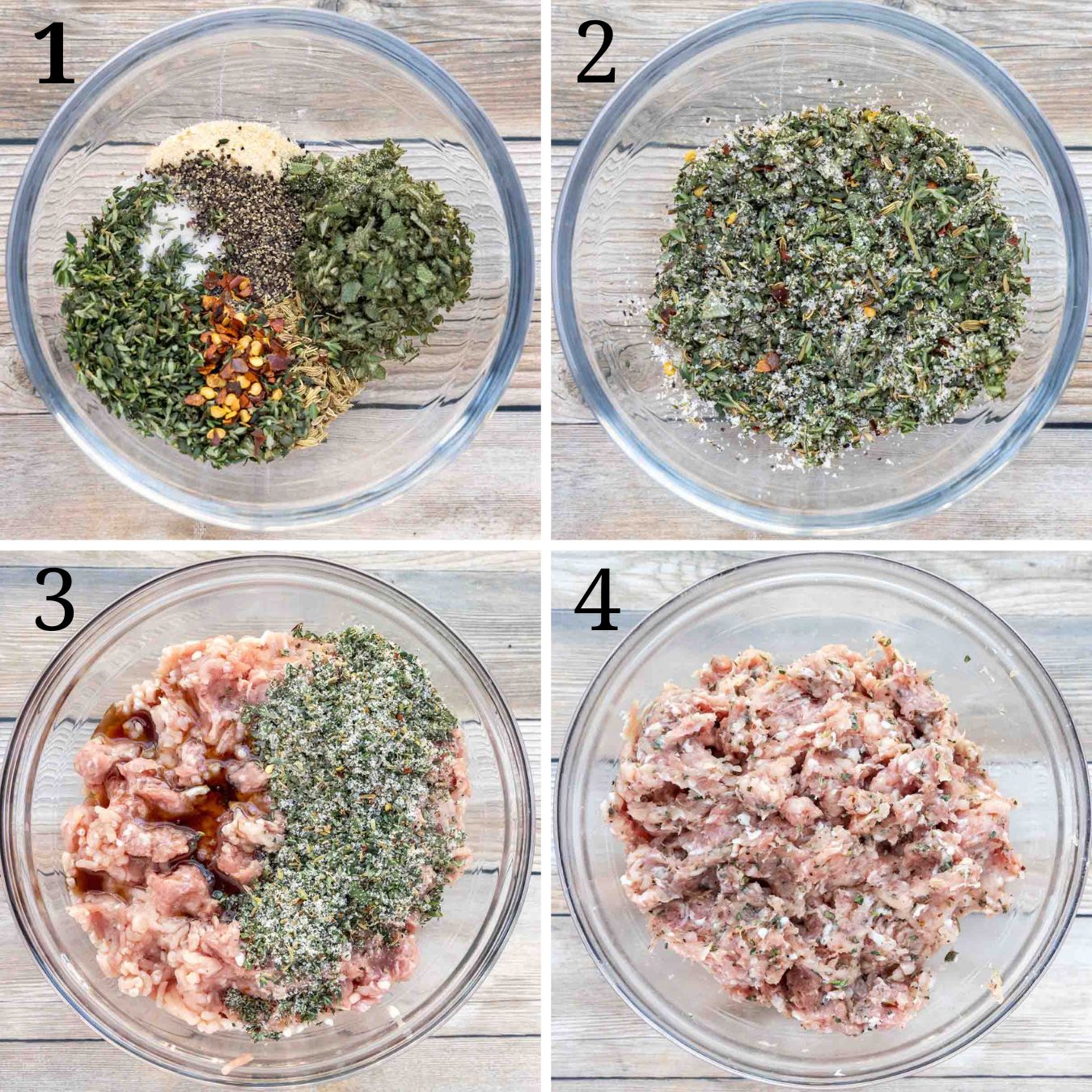 Add the sage, thyme, fennel seeds, red pepper flakes, onion powder, salt, and black pepper to a small bowl.
Mix until well blended.
Add the ground pork, maple syrup, and spice blend to a large bowl.
Mix until blended, but be careful not to overmix.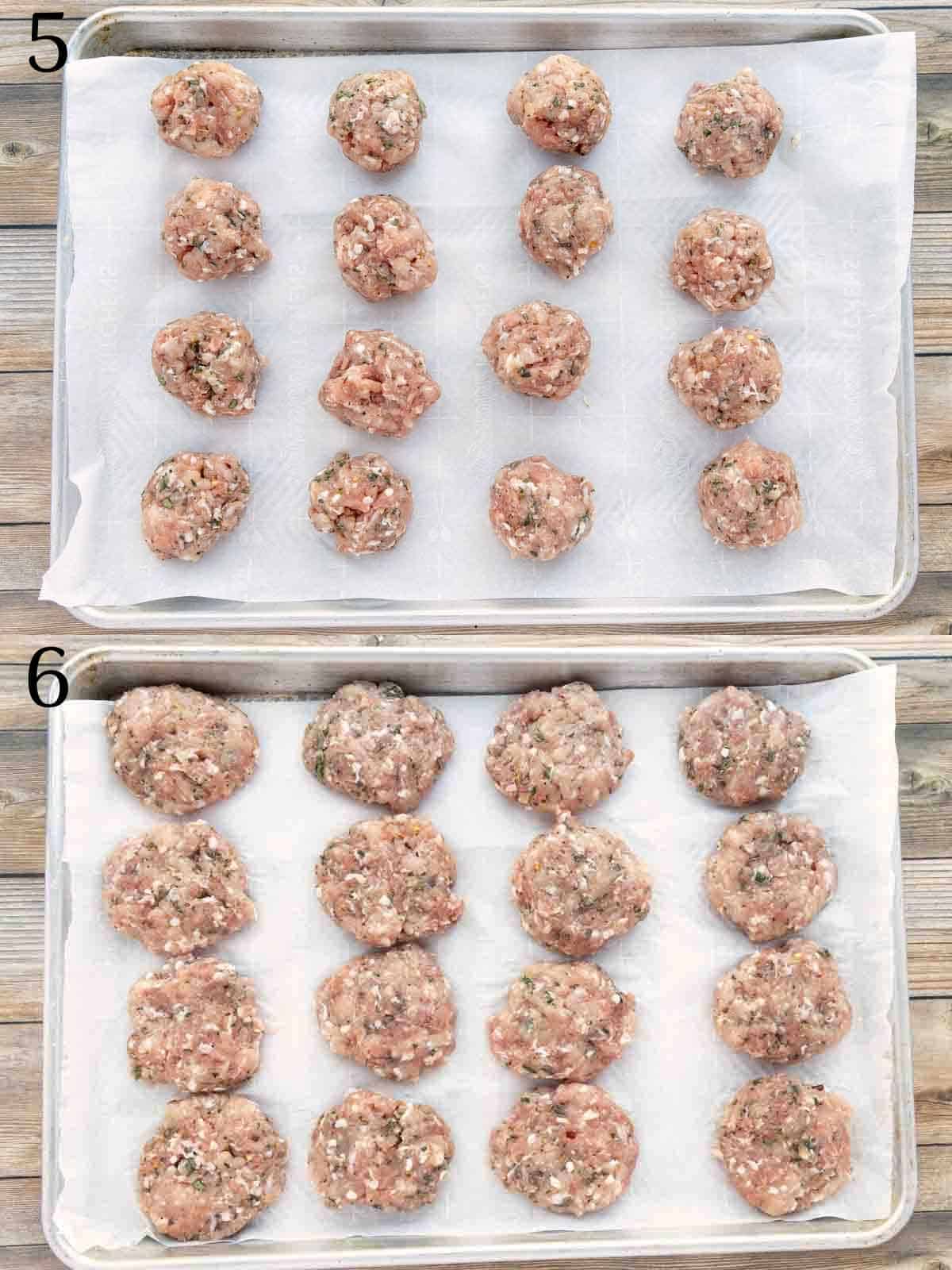 Use a cookie scoop (or your hands) to make 2-ounce portions of the sausage mixture.
Flatten each portion to make 2 – 2½ inch patties. You should be able to get 16 portions from this recipe.
*If you want to make sausage patties for breakfast sandwiches, make 10 patties instead of 16. This will make 3½ inch patties that will fit nicely on flaky biscuits, an English muffin, hamburger bun, or croissant.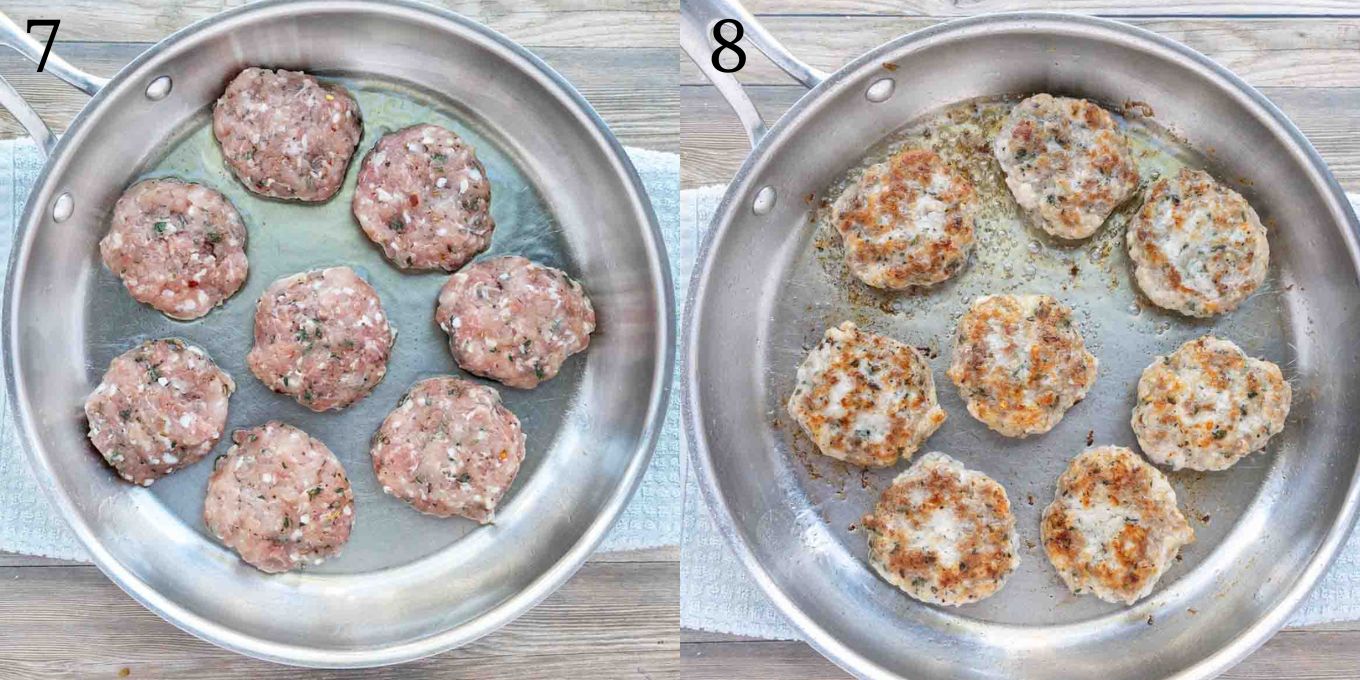 Add the vegetable oil to a large skillet and place it over medium heat. When the pan is hot, add sausage patties.
Cook the sausage until browned, 3-4 minutes per side. Or until the internal temperature has reached at least 165 degrees F.
*Don't overcrowd the pan; cook them in a single layer and leave a little room between the patties. If you have a cast iron skillet, that will add more color to the appearance of the sausage patties.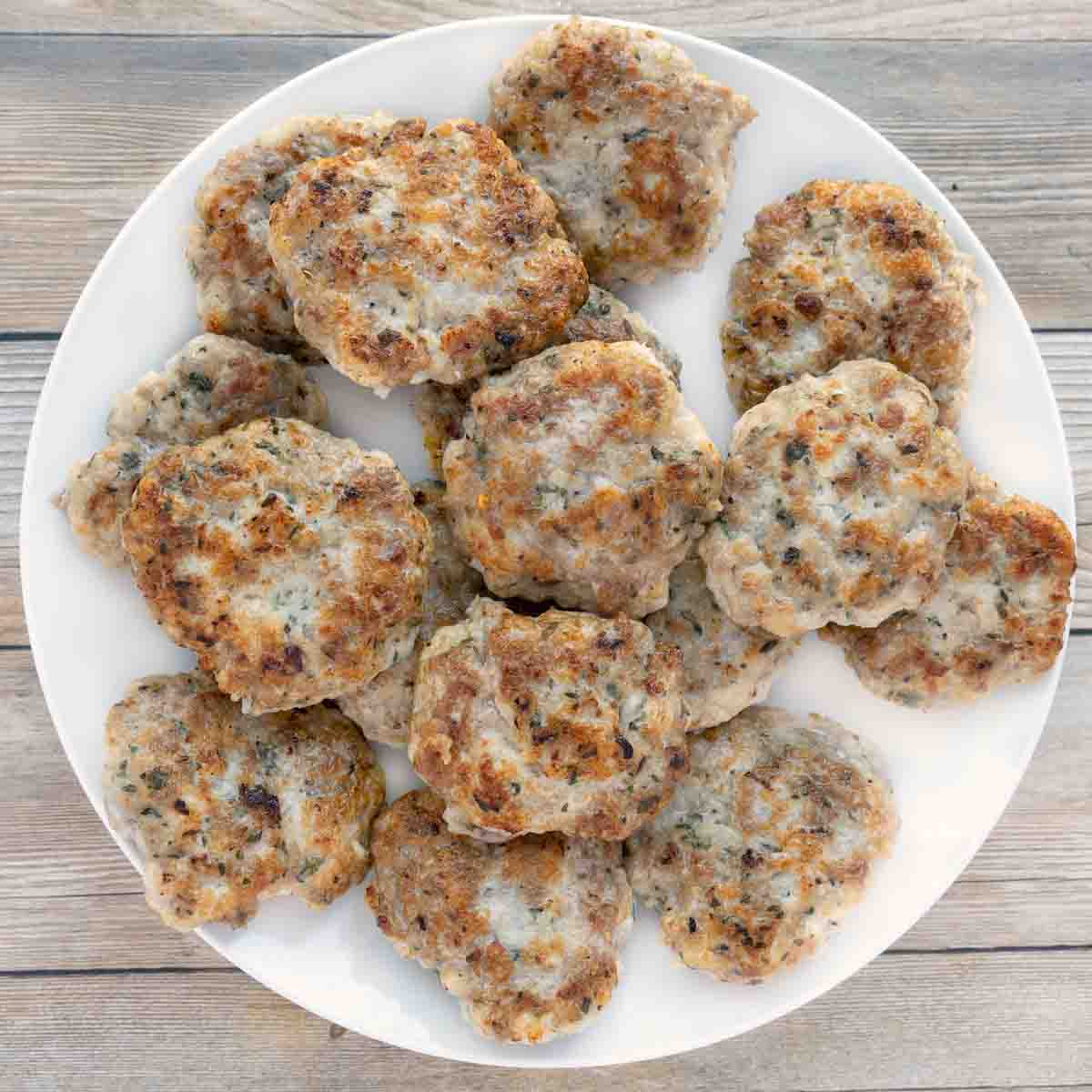 My easy recipe for breakfast sausage is a game changer. Make a large batch of these delicious sausage patties and freeze them in an airtight container; that way, you'll have them whenever you're in the mood for a hearty breakfast.
Recipe FAQ's
What gives breakfast sausage its flavor?
Breakfast sausage traditionally gets its flavor from sage, thyme, and fennel. You can also add red pepper flakes for heat and maple syrup for sweetness. Other spices like garlic powder, onion powder, black pepper, and salt will add to the flavor profile.
Can I cook breakfast sausage in the oven?
You can definitely cook breakfast sausage in the oven. The only difference will be in the color on the outside of the sausage patties. Oven-baked sausage will have a more even color without the crisp burnt edges pan-fried sausage gets. Either way, you cook them, make sure the sausage reaches an internal temperature of 165 degrees F.
How do I reheat cooked frozen sausage patties?
Preheat the oven to 350 degrees F. Place the frozen cooked sausage patties on a baking sheet and place them on the center rack of the preheated oven and cook for 15-20 minutes until an internal temperature of 165 degrees F has been reached.
More Recipes You'll Love!