This post includes affiliate links. As an Amazon Associate I earn from qualifying purchases.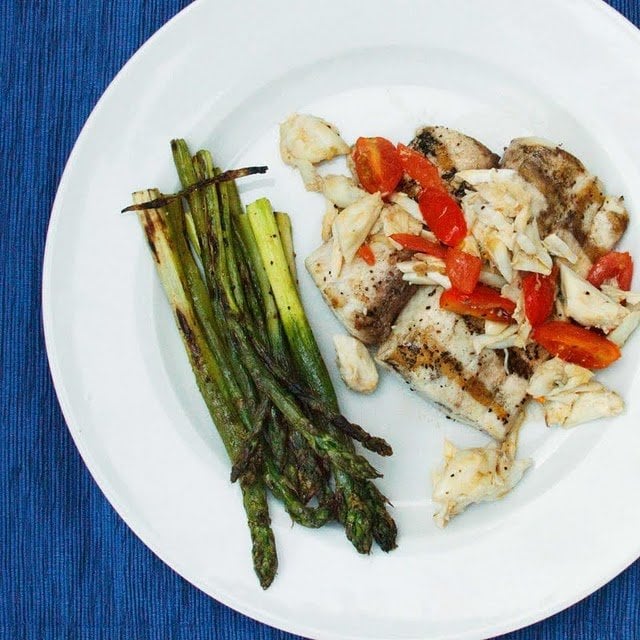 Ahhhh, the joy of sleeping……sigh   it's a good thing! Although I think between the naps and the full night of sleep I have been averaging 10 hours a day, but I guess my body is just trying to catch up, but I do feel better! Next week I have some paperwork to finish up, stock rooms to organize and then its off for 9 glorious weeks! How did I ever manage a year round job before? But to tell you the truth, I have not had to physically work as hard as I do at the Mount in quite some time, and the Chef is no spring chicken that's for sure! This is the time in my life when getting old looks so much better than the alternative.
But enough of my whining, it's (almost) summer time and the livin' is gonna be easy! This is the time of year when I can truly be a locavore, or at least give it my best shot. Now it's not that I don't want to be a locavore, I see it as the best possibly way to live, it's just really hard when your growing season runs from May until early November at best, and root vegetables are just not your favorite foods. Years ago when the old chef practiced the art of Tang Soo Do, I tried to follow more of the Chinese philosophy on food, they were the original locavores, eat locally and eat only what is in season. How I do miss those days, and the training that use to keep me healthy and young…..sigh, again I digress.
I have been trying to eat healthier, more fish, more veggies, less refined products. Now that's probably the hardest battle to win, everything has refined products, additives and things I can't pronounce! This is why we must read labels, and do our best to eliminate junk foods from out diet.
Really though when you think about it, when your home, eating healthy becomes much easier, being able to control what goes into your meal puts you charge with no one to blame but yourself. Now all you have to do is make the right decisions, and while I buy organic and free range as much as I can, the reality is, it's not always cost effective. But you can still eat well and eat healthy, even if you can't afford the premium ingredients.
This my friends brings us to today's big splurge! We really only splurge on one meal a week, and this takes the place of dining out, it's good to keep this in mind, when your at the fish market, prices have gone sky high! That being said, you can still enjoy a wonderful meal at about one third of the cost of going out. Now you may not get all those rich fancy sauces, but we were trying to eliminate some of the extra calories anyway, besides trust me, they will show up in something later! This week at Wegman's I didn't see anything really priced right that excited me, I had already picked up a pound of jumbo lump (which did excite me!)  and I knew I wanted to use it with what ever fish I ended up with.
I decided on the fish so nice they named it twice Mahi-Mahi! Mahi is a nice meaty fish and holds up well when grilled, the trick with Mahi is to under cook it ever so slightly so as the Mahi sits it will finish cooking, timing is everything! Mahi by itself can be a little lacking in the taste department and it does need something to perk it up. I sauteed a little garlic in olive oil with a few grape tomatoes split, then added in my jumbo lump and tossed it gently so it wouldn't break up. The dish could have used a little more sauce, or even dare I say a little butter to finish it off, but this was too be a healthy meal, so no butter was added. The asparagus were the perfect accompaniment to the flavors of the mahi and crabmeat, and our splurge for the week was well worth it. The rest of the crabmeat made an appearance as a mini splurge served in a aioli sauce over linguine, it was a good week to eat at home!
Grilled Mahi-Mahi with Jumbo Lump Crab meat


Ingredients
2 – 6 oz Mahi-Mahi fillets
6 oz Fresh Crab meat
extra virgin olive oil
sea salt
black pepper
8 grape tomatoes split in half
2 small cloves of garlic- small dice
Directions
1. Start by preparing the mahi-mahi fillets, rub them down with olive oil and sprinkle a liberal amount of sea salt and black pepper on the fillets. Allow the fillets to warm up slightly before grilling.
2. Place fillets on a very hot grill and allow to remain in place for 4-5 minutes, you will get good grill marks this way. Gently turn over the fillets and allow to cook on the other side for another 4-5 minutes
(The fish should feel firm to the touch, not spongy.)
3.  While the Mahi is cooking  add olive oil to a hot saute pan and then add the garlic and grape tomato halves. Allow to saute for 1-2 minutes, do not let the garlic burn!
4. Add in the crab meat and gently toss in the mixture. Remove from the heat until Mahi is finished.
5. Remove the Mahi from the grill and top with the sauteed crab meat, serve immediately with your favorite side dish and a squeeze of lemon.
I like to prepare grilled vegetables the same way I do fish or meats, Olive Oil, Sea Salt and Black Pepper. Simple preparations and cooking methods let the flavors of what you are cooking take center stage, so you can really enjoy the meal.
Thanks so much for stopping by today,  I have some news that I will be sharing on Wednesday, so make sure you stop by and say hello on Wednesday. I do appreciate your time, and kindness, blogging has become such a big part of my life now, and I am very thankful to be part of this wonderful community of bloggers! Just a note, today is my 200th post, thank you all for your continued support and friendship, I couldn't have done it with out you!
Have a wonderful week my friends, and if anyone is the Philadelphia area over the summer, I hope you'll drop me a note so we can get together and share a meal. I would love to meet each and everyone of you in person! Ciao for now