I love grilled mahi-mahi, it's the fish so nice they named it twice!
I have been trying to eat healthier, more fish, more veggies, less refined products. Now that's probably the hardest battle to win, everything has refined products, additives and things I can't pronounce! This is why we must read labels, and do our best to eliminate junk foods from our diet.
And my grilled mahi-mahi certainly made a delicious healthy meal!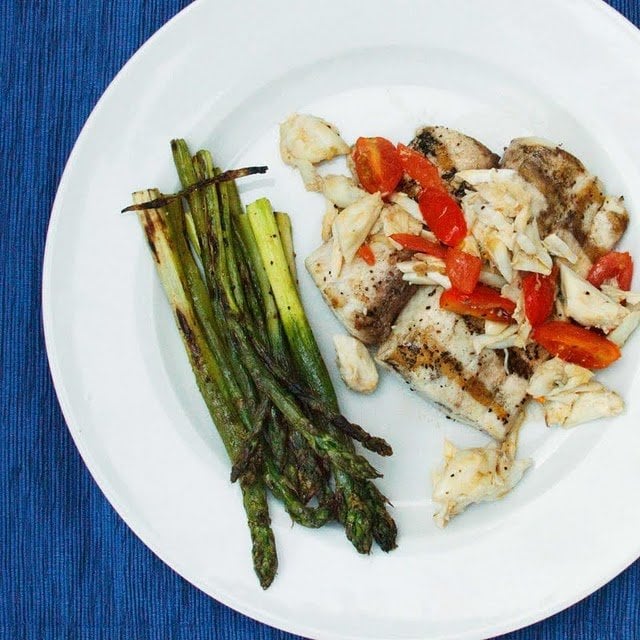 Mahi by itself can be a little lacking in the taste department and it does need something to perk it up. I sauteed a little garlic in olive oil with a few grape tomatoes split, then added in my jumbo lump and tossed it gently so it wouldn't break up.
The dish could have used a little more sauce, or even dare I say a little butter to finish it off, but this was a healthy meal, so no butter was added. The asparagus were the perfect accompaniment to the flavors of the Mahi and crabmeat, and our splurge for the week was well worth it.
Wouldn't you love to sit down to my Grilled Mahi-Mahi with crabmeat?
More Seafood Recipes You'll Love!