People always ask me what my favorite dish is and that's a very hard question to answer because it changes every time I make dinner. And today my favorite dish is this easy to make Baltimore Clambake.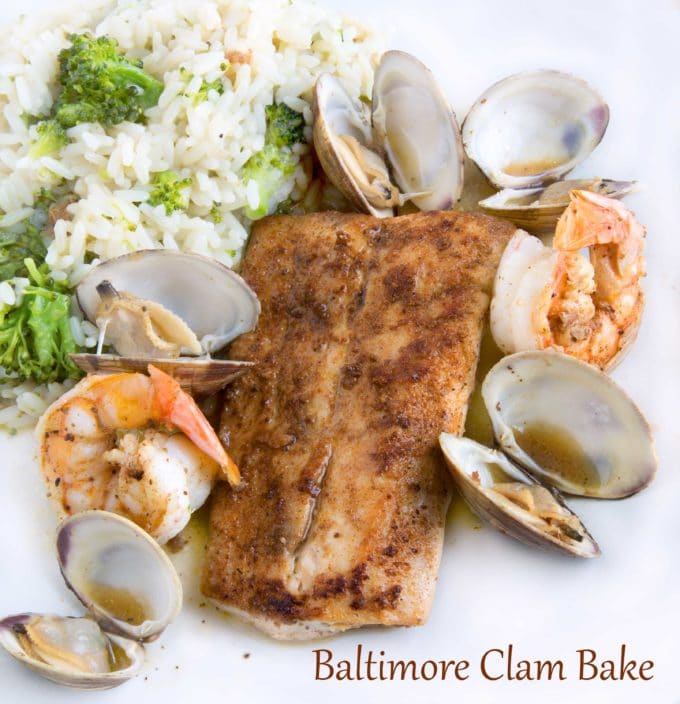 Truthfully I eat fairly simply but I also enjoy combining flavors, whether it's in a saute pan or on the plate as I put everything together.
I always have fish in the freezer. I have found that some of the big box stores have been getting in Northwest Salmon and other Pacific fish. These fillets are perfect for throwing a quick dinner together and still having a restaurant-style dinner at a fraction of the cost of eating out. You can also find good gulf shrimp at some of the stores. I pick mine up regularly at Sams Club or Costco.
Just make sure the seafood is from reliable sources and not farmed in Asia or the middle east.
I also like to use whatever other seafood I might have available. Often I'll buy a bag of clams or mussels and save a few for a seafood combo of some sort. Here I had a few clams to add to the dish, which not only added to the flavor but also made the dish look like it was made for a special occasion.
Once you see how easy it is to prepare this type of restaurant-style dish, you can start experimenting with other ingredients and spices. Which is exactly what we do in the restaurant. Learn to use what you have on hand to make something delicious for dinner.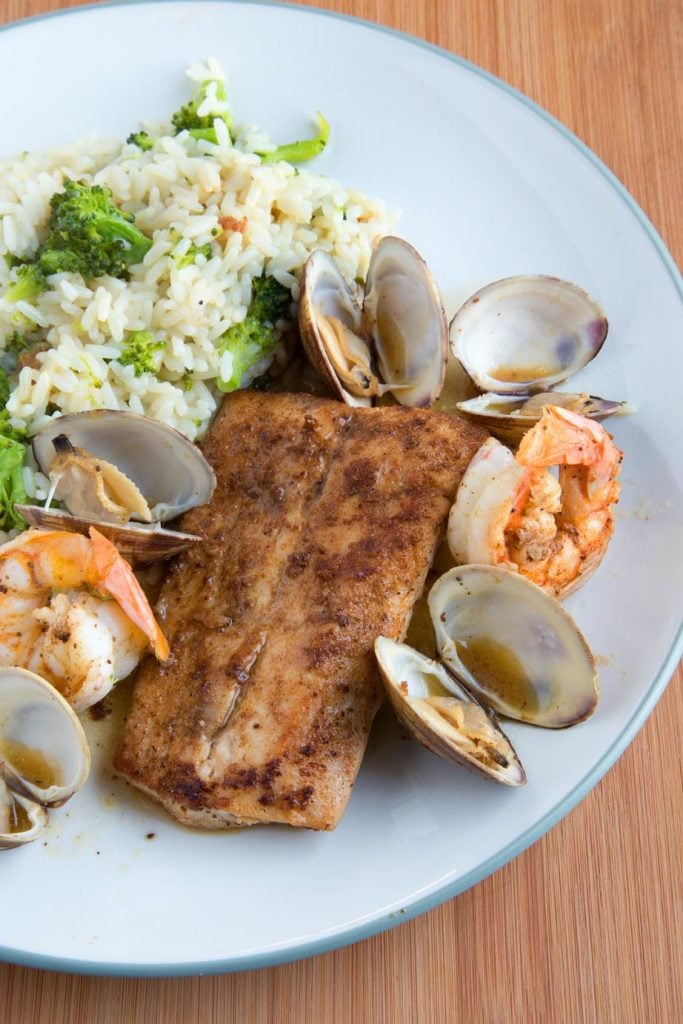 If you enjoyed this recipe you may also like these: