Wintertime is my favorite time for chili and my Four Bean Beef and Beer Chili is comfort food at its best, especially for the men in your house.
There are a lot of different ways to make chili and if we're talking about Texas chili, you won't a bean in the mix. Beans were always served separately. But most chili's have evolved to include beans in the mix and I like a variety of beans in my chili!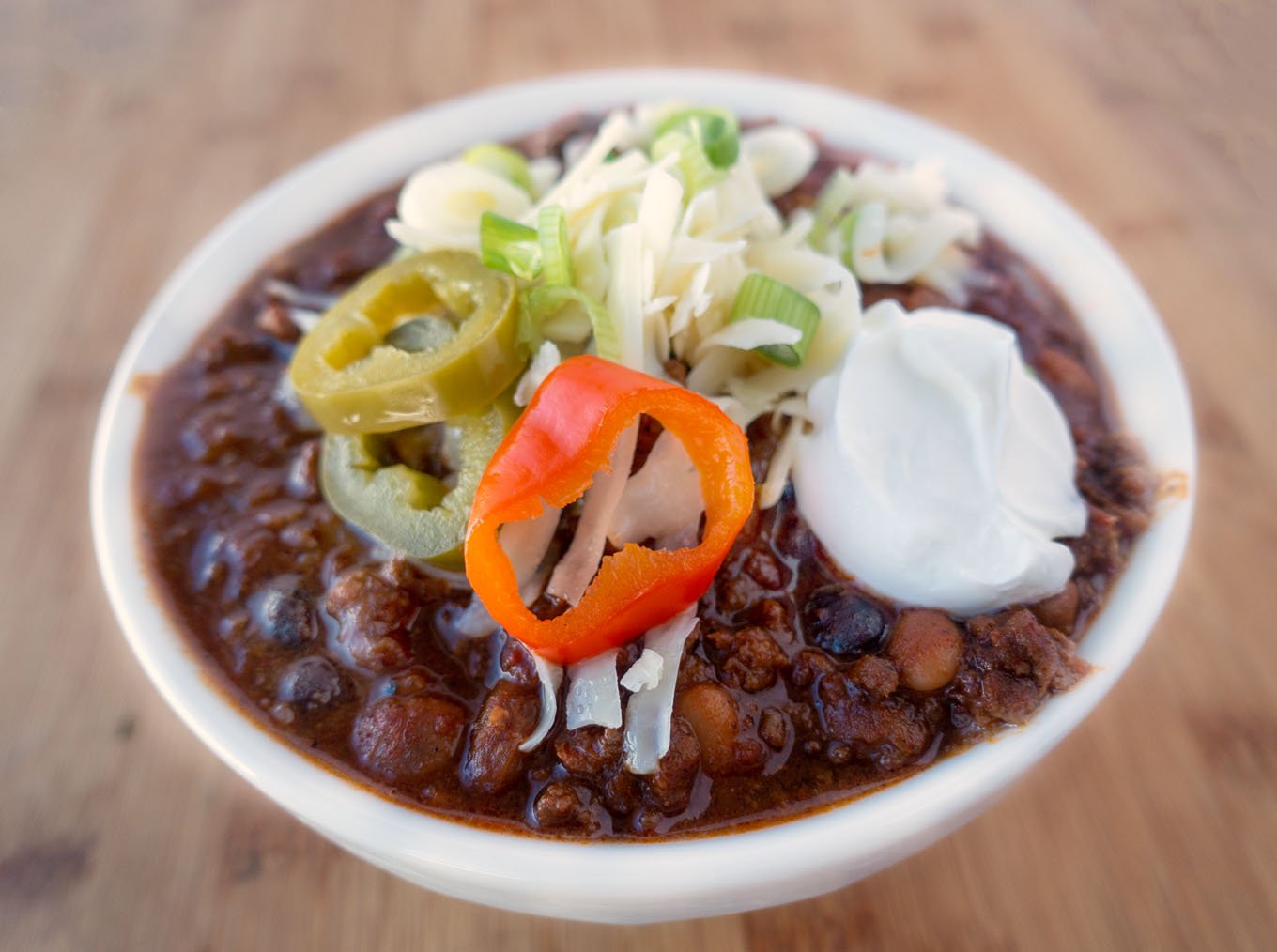 What do I need to make four bean beef and beer chili?
Let's start by gathering the ingredients to make this hearty beef and beer chili. In chef speak, we call that the mise en place or everything in its place.
Do I have to use all the ingredients in the recipe to make Chili?
Remember that recipes are guidelines in most cases and if there is an ingredient you don't like, leave it out or exchange it for an ingredient you'd rather use.
If you don't like beer, use your favorite cola, rootbeer, ginger beer or Dr. Pepper.
If you don't eat beef switch out the beef for ground turkey or ground chicken.
If you're not a fan of one of the types of beans, leave them out and use the kind of beans you like.
Not a fan of beans at all? Use potatoes, carrots, hominy, corn and root vegetables in place of the beans.
If you don't like hot and spicy foods, cut back on the amount of chili powder you use and leave out the cayenne!
If you like your chili like molten lave, kick it up with any brand of hot sauce or spice that you like!
This is going to be your dinner so make it the way you're going to enjoy eating it.
The first step after gathering the ingredients is sauteing the onions and garlic in olive oil allowing them to cook for 2-3 minutes. Then add the ground beef and cook till almost done. If the beef clumps up a stiff wire whisk will break up the meat easily.
After the beef has cooked add the seasonings to the pan and mix well. Continue to cook the seasoned beef for 2-3 minutes.
The final step is adding the beer to meat, followed by the beans and tomatoes. Place the pan back on medium-high heat and allow to come back to a boil. Then reduce the heat and let the beef and beer chili simmer for 1-2 hours.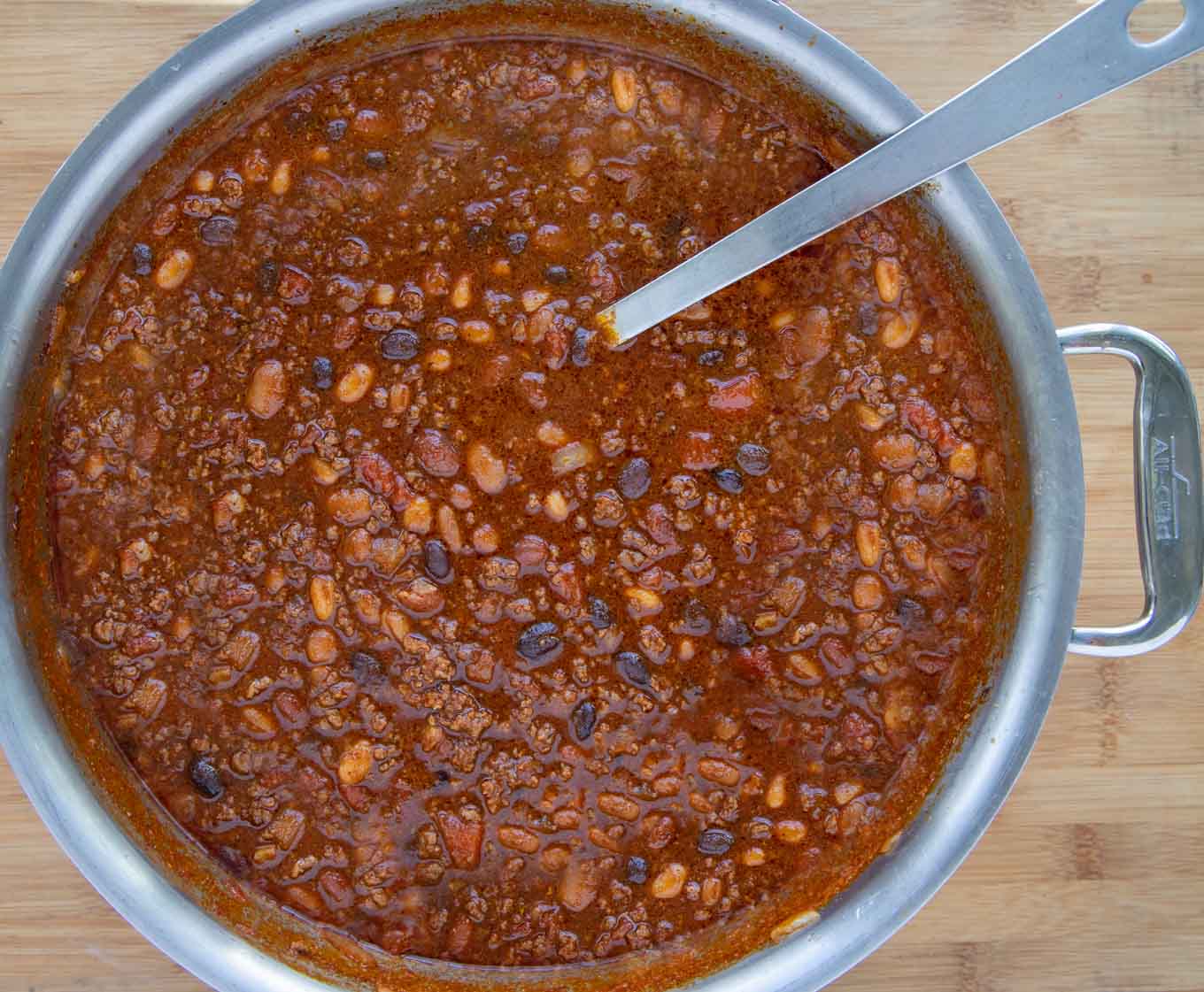 As the chili cools it will thicken up a bit. I like to let my chili sit for a day or two before using it allowing the flavors to build.
Can I freeze chili?
Yes, you can. In fact, I'm the only chili eater in the house and I always make a large batch so I can freeze some for another time.

If you enjoyed this recipe you might like these: