If you love cinnamon rolls, then you're absolutely going to love my Cinnamon Roll Cake! This sweet and moist cake with a vanilla drizzle has all of the delicious, ooey-gooey cinnamon flavors that your favorite homemade cinnamon rolls have without all time and effort.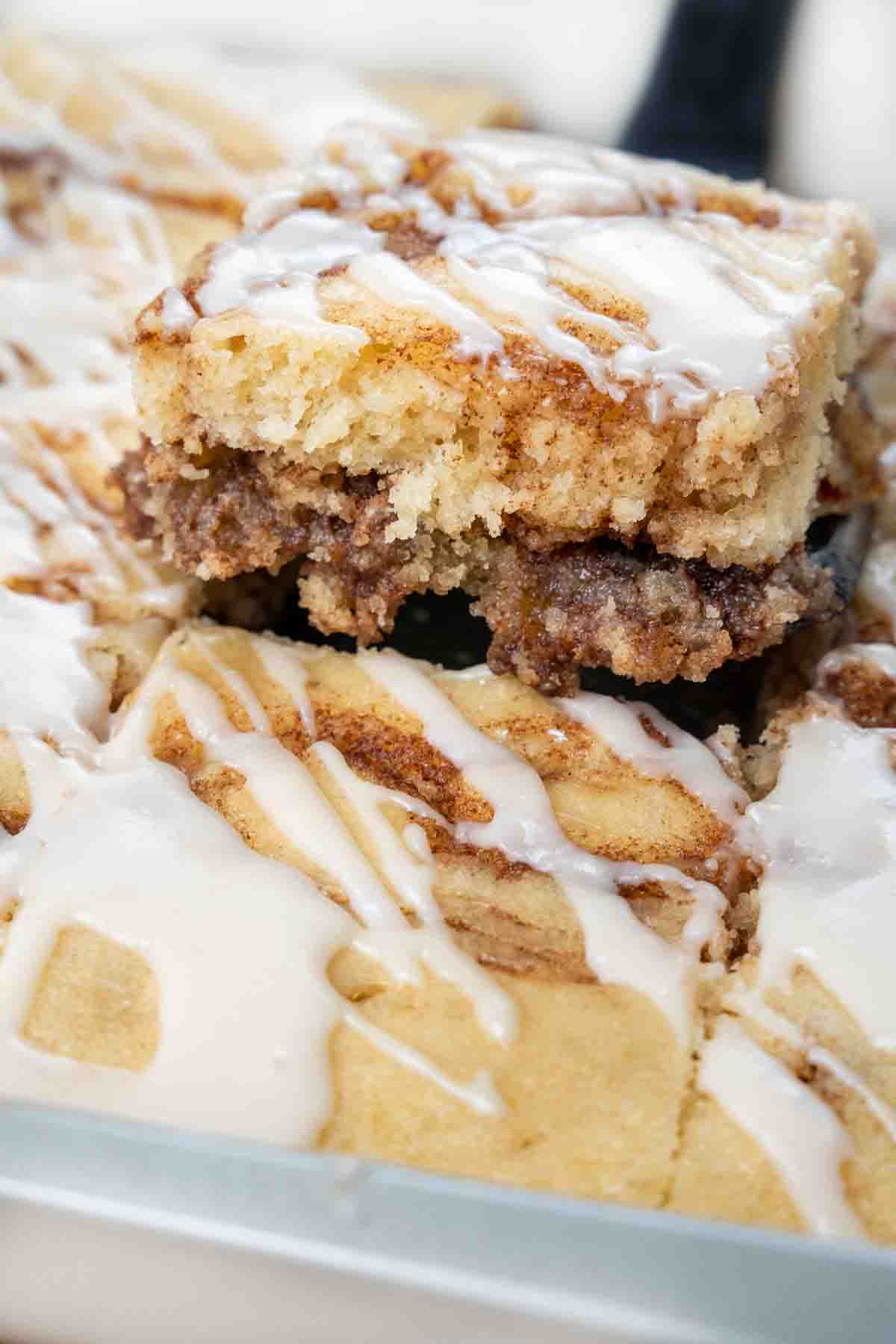 If you're looking for a deliciously sweet breakfast or snack, my easy cinnamon roll cake recipe is just what you're looking for. The rich buttery cinnamon filling blended into the light and tender cinnamon cake will make this delicious cake a family favorite.
It's also perfect for brunch and as a dessert for family get-togethers.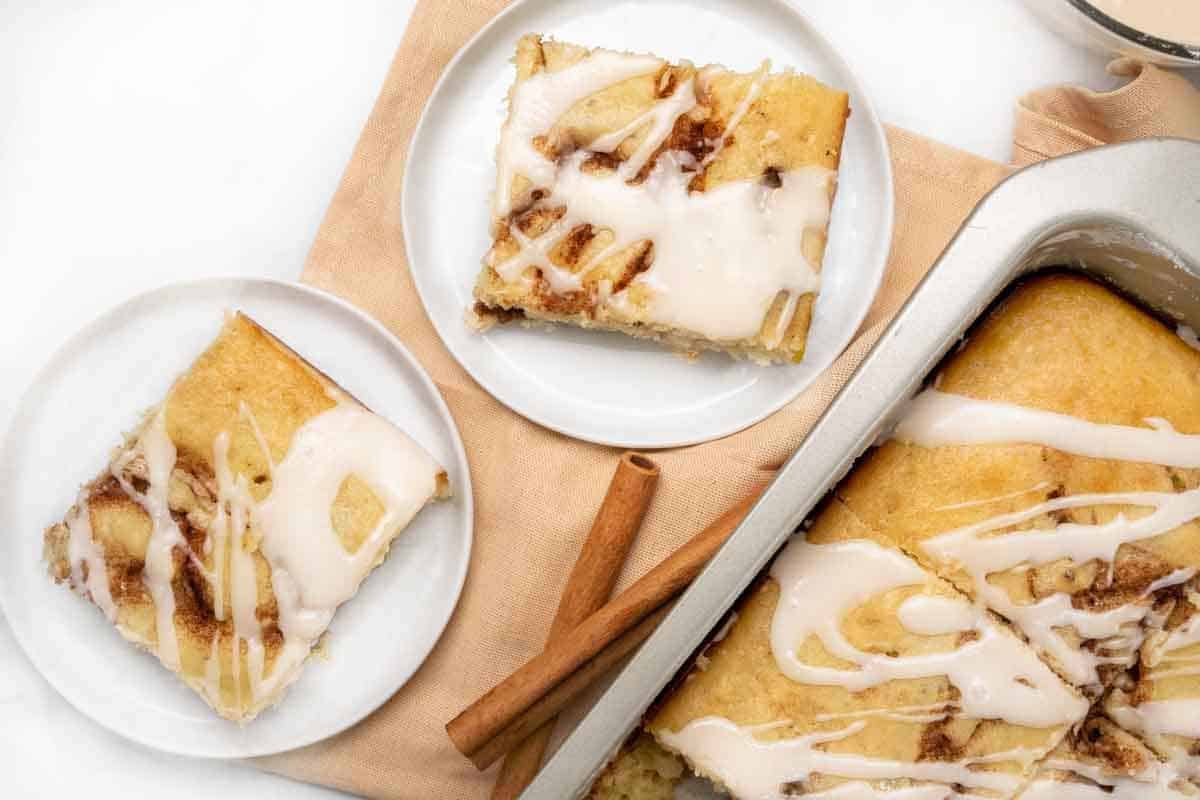 The moist cake, with all the cinnamon flavor you love, is definitely a breakfast treat that the whole family will love. And it makes a great afternoon snack with a cold glass of milk or a cup of coffee.
If you're looking for a recipe for classic cinnamon rolls, you can't bean my No-Knead Brioche Dough Pecan Caramel Rolls.
Ingredients to make Cinnamon Roll Cake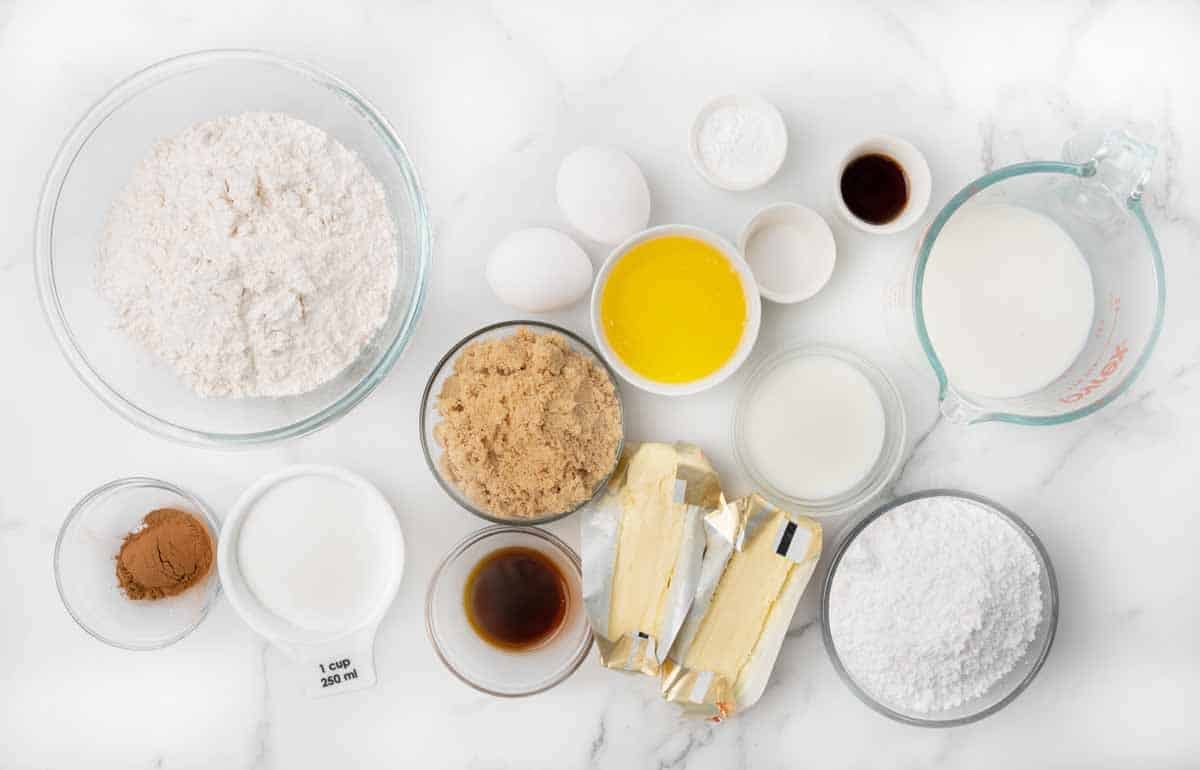 Let's start by gathering the ingredients we need to make a Cinnamon Roll Cake. In Chef Speak, this is called the "Mise en Place," which translates to "Everything in its Place."
Not only does setting up your ingredients ahead of time speed up the cooking process, it also helps ensure you have everything you need to make the dish.
How to make Cinnamon Roll Cake
Preheat the oven to 350 degrees and place the oven rack in the center of the oven.
Grease a 9×13 pan and set aside until needed.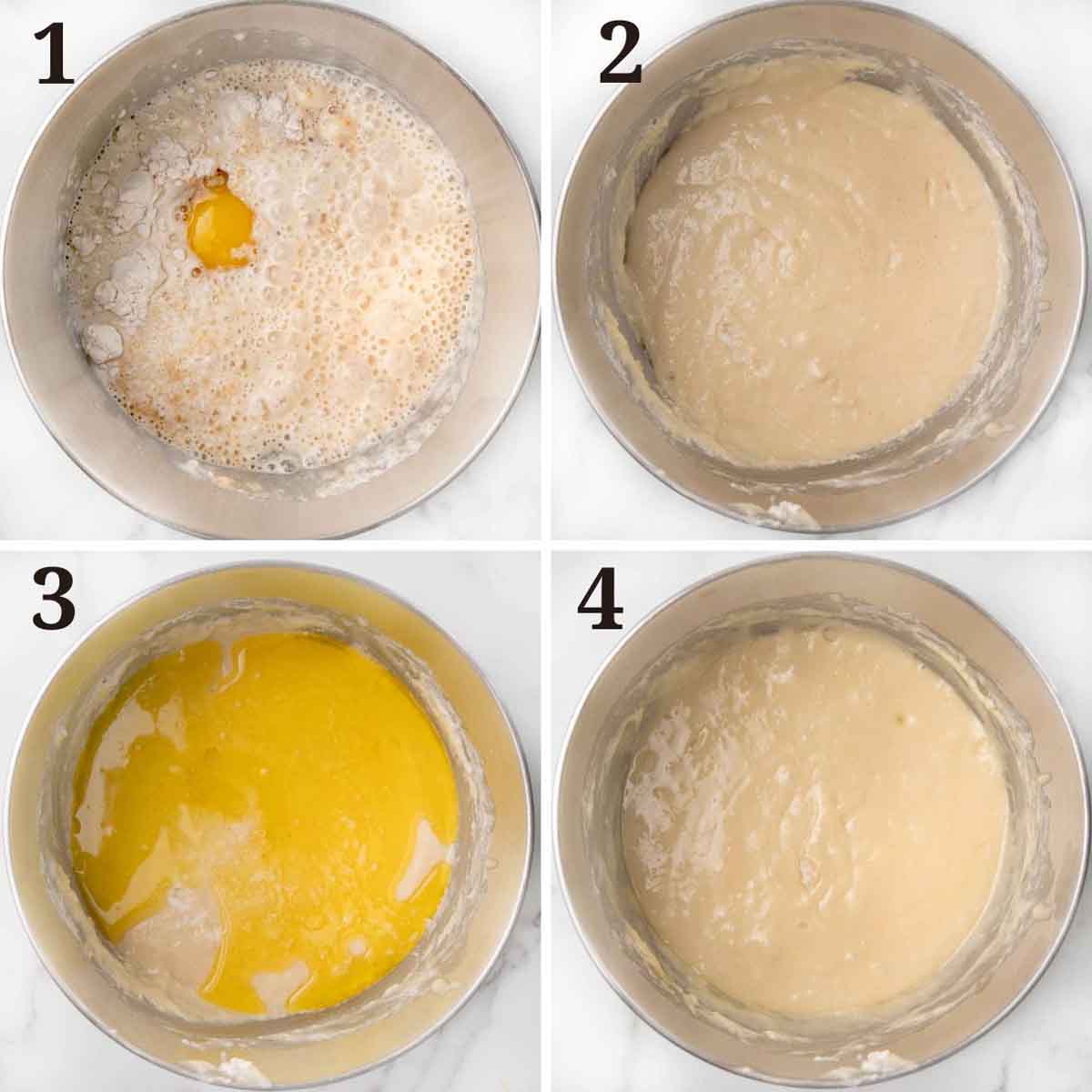 Add the all-purpose flour, granulated sugar, salt, baking powder, milk, eggs, and vanilla extract to the bowl of your stand mixer (or use a large bowl and an electric hand mixer).
Using the paddle attachment, mix to combine the ingredients. Do not overmix.
Slowly add the four tablespoons of melted butter to the batter.
Mix just enough to incorporate the butter into the batter.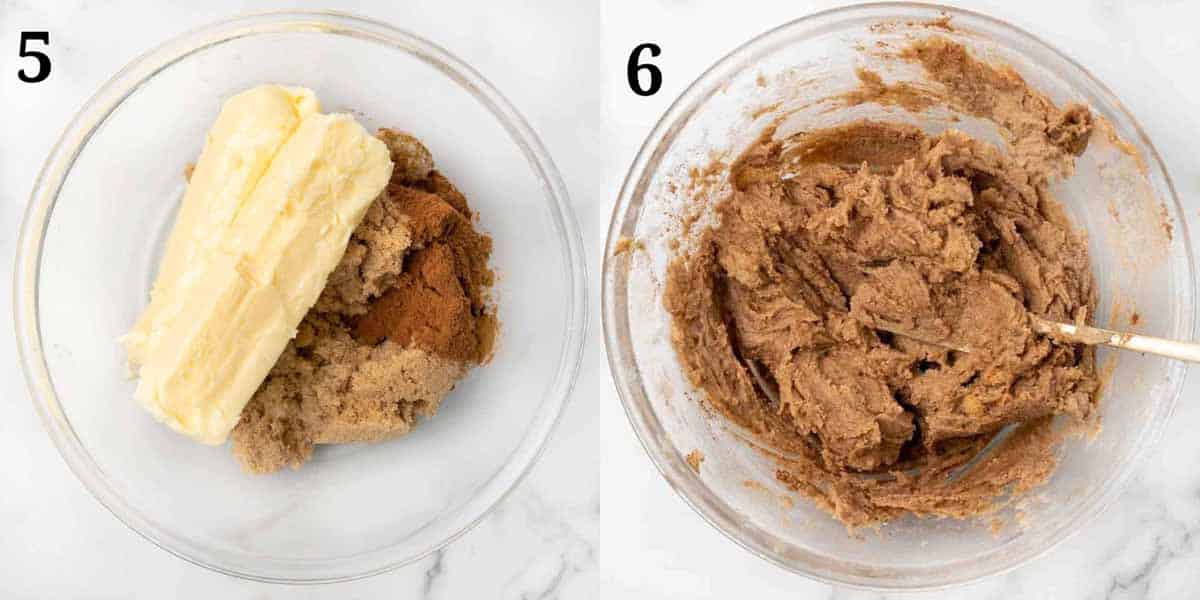 Add the softened butter, brown sugar, and cinnamon to a medium bowl.
Mix to combine using an electric mixer or by hand, which is how I mixed the ingredients together.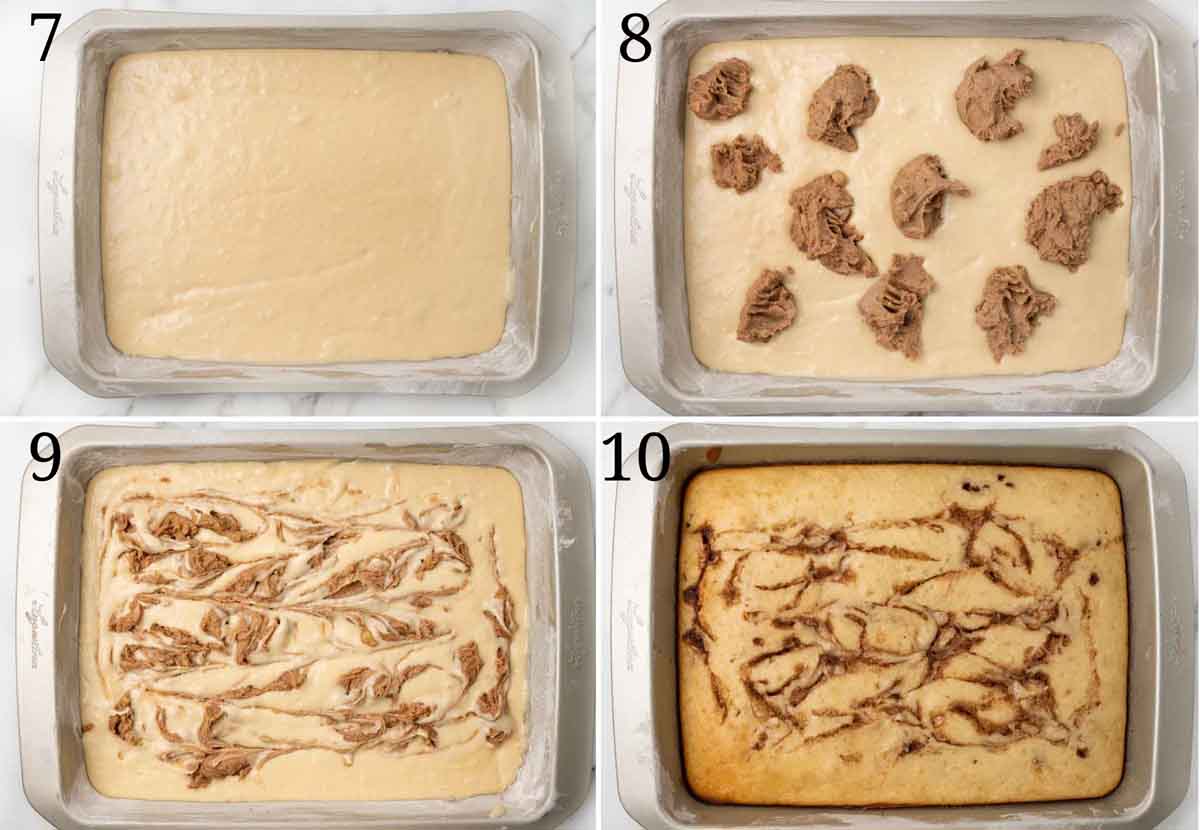 Pour the batter into the prepared 9×13 inch pan.
Evenly drop spoonfuls of the cinnamon swirl mixture over the top of the cake batter.
Use a butter knife to swirl the cinnamon butter over the center of the cake.
Place the cake pan on the center rack of a preheated oven and bake for 25-30 minutes or until a toothpick inserted into the center of the cake comes out clean.
How to make Vanilla Glaze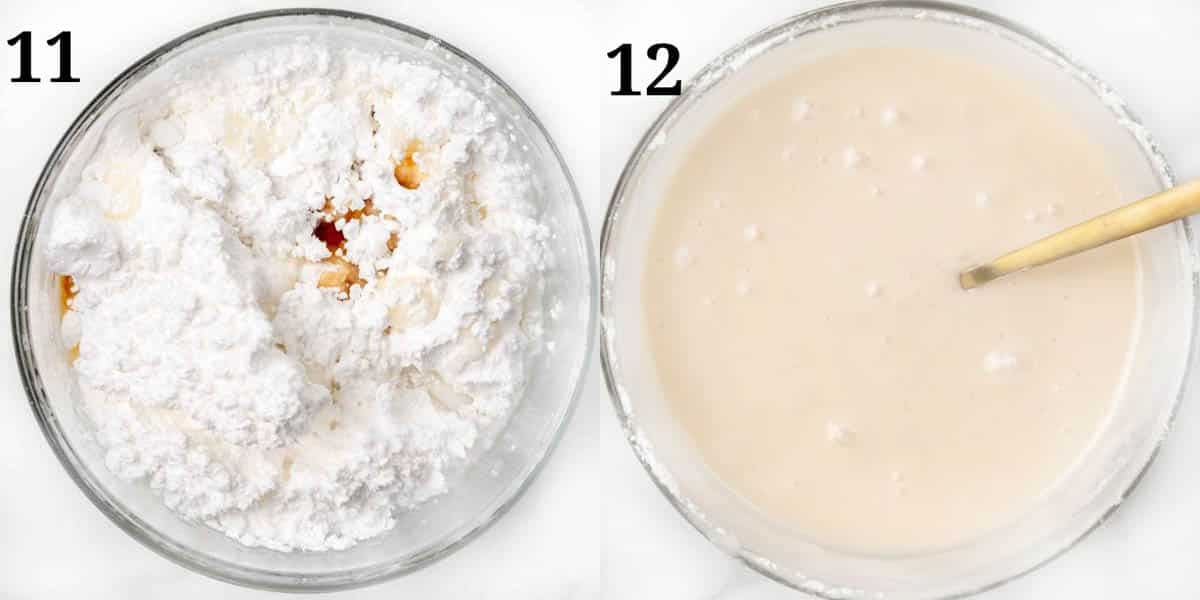 Add the powdered sugar, milk, and vanilla extract to a medium bowl.
Whisk the mixture until smooth.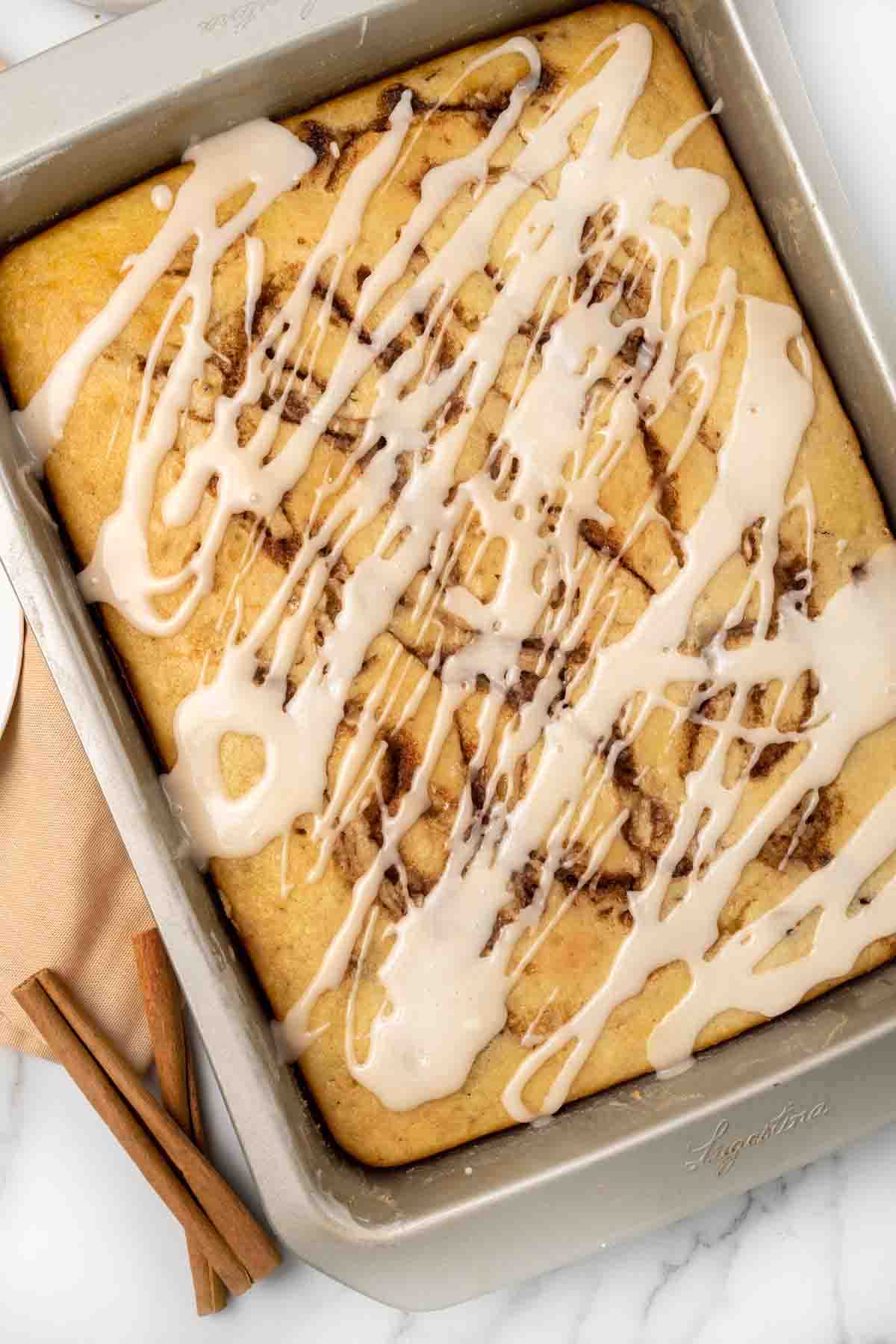 Drizzle the glaze over the warm cinnamon cake.
I used a vanilla glaze to top my homemade cinnamon roll cake, but if you'd like to kick it up a notch, you can add my cream cheese frosting instead of the glaze.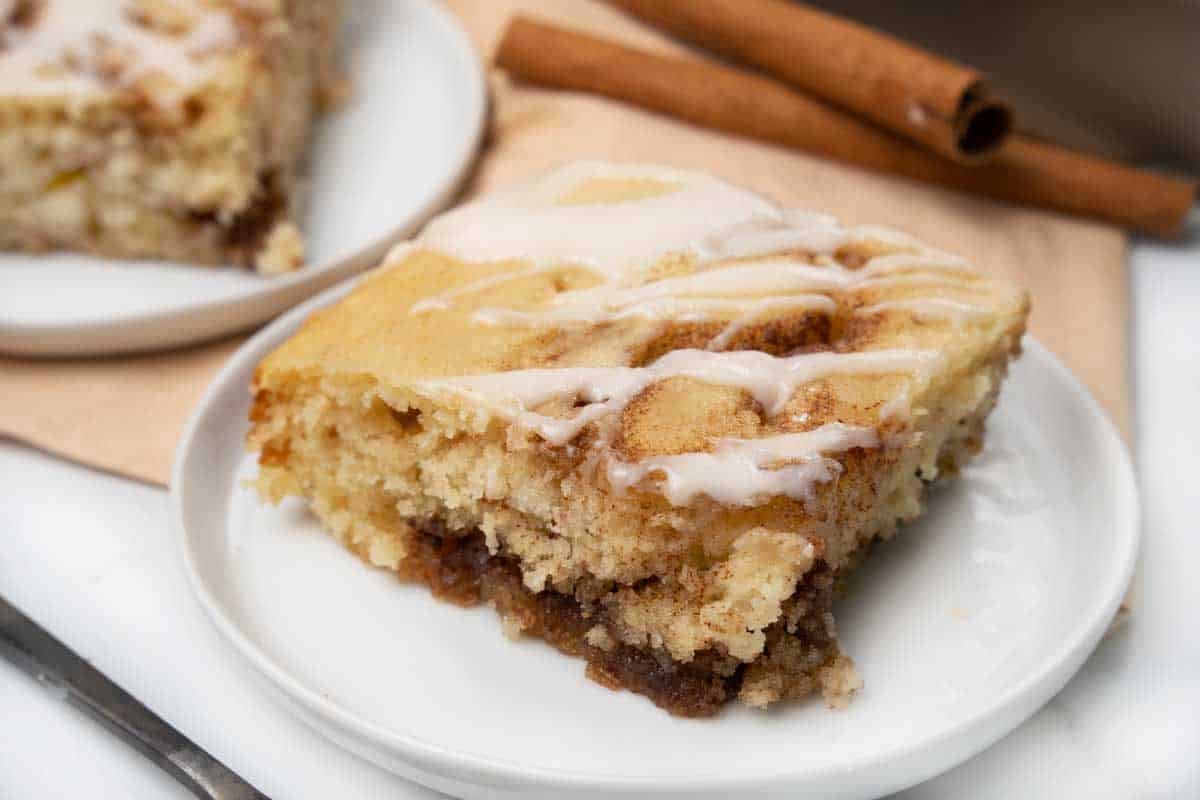 Serve the cake warm at room temperature and watch the smiles around the table. I know after one bite, your friends and family will agree that my Cinnamon Roll Cake is even better than traditional cinnamon rolls.
Store any leftover cake in an airtight container at room temperature for 3-4 days. The cake can also be frozen for up to 3 months. Double-wrap it in plastic wrap before freezing.
Recipe FAQ's
What is a cinnamon roll cake?
A cinnamon roll cake is a dessert that combines the best elements of a cinnamon roll and a cake. It's typically a soft, moist cake with swirls of cinnamon sugar throughout and is often topped with a creamy glaze.
Can I use a premade cake mix to make this cake?
Yes, you can use a pre-made vanilla or white cake mix as a shortcut. However, you'll still need to make the cinnamon filling and glaze from scratch to achieve the characteristic cinnamon roll flavor.
How should I store my cinnamon roll cake?
You should store the cinnamon roll cake in an airtight container at room temperature. It will typically keep for 3-4 days. It can also be stored in the refrigerator but needs to be brought to room temperature before serving.
This post includes affiliate links. As an Amazon Associate, I earn from qualifying purchases.
This is my favorite 9×13 cake pan. It may cost a few dollars more but it will last you a lifetime.
More Recipes You'll Love!