You won't believe how amazingly delicious my pecan caramel rolls are, and your family won't believe you made them!
Good sticky buns are a thing of beauty, and the best are made using brioche dough.
The problem is most brioche doughs are complicated and can prove to be a little daunting for a novice baker. But using a no-knead brioche dough recipe takes most of the work out of the process.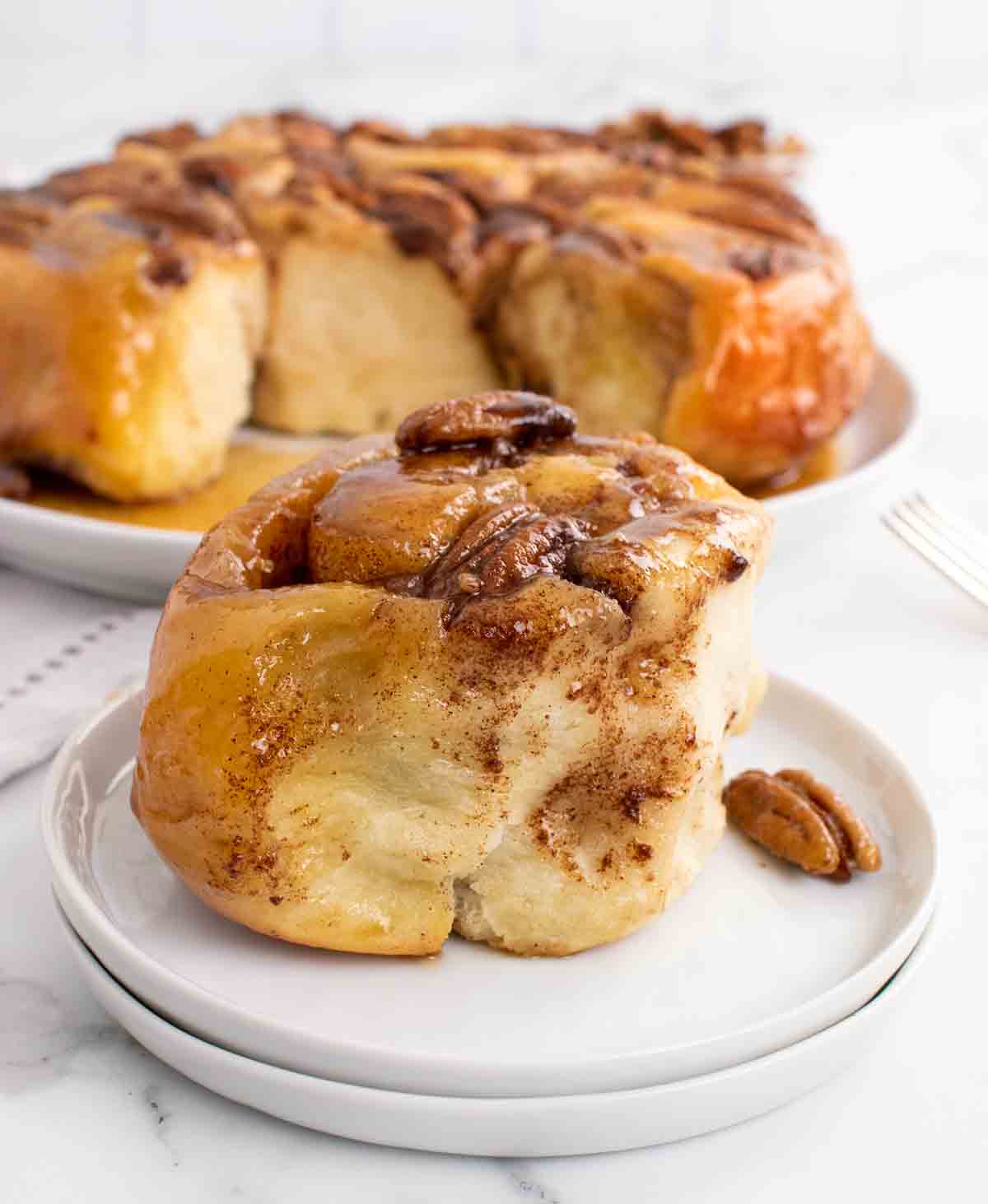 I was truly amazed the first time I made these perfectly delicious pecan caramel rolls. So much so that I had to make them again just to be sure it wasn't beginners' luck.
It's a simple foolproof recipe, that only needed a little tweaking to get the best results possible.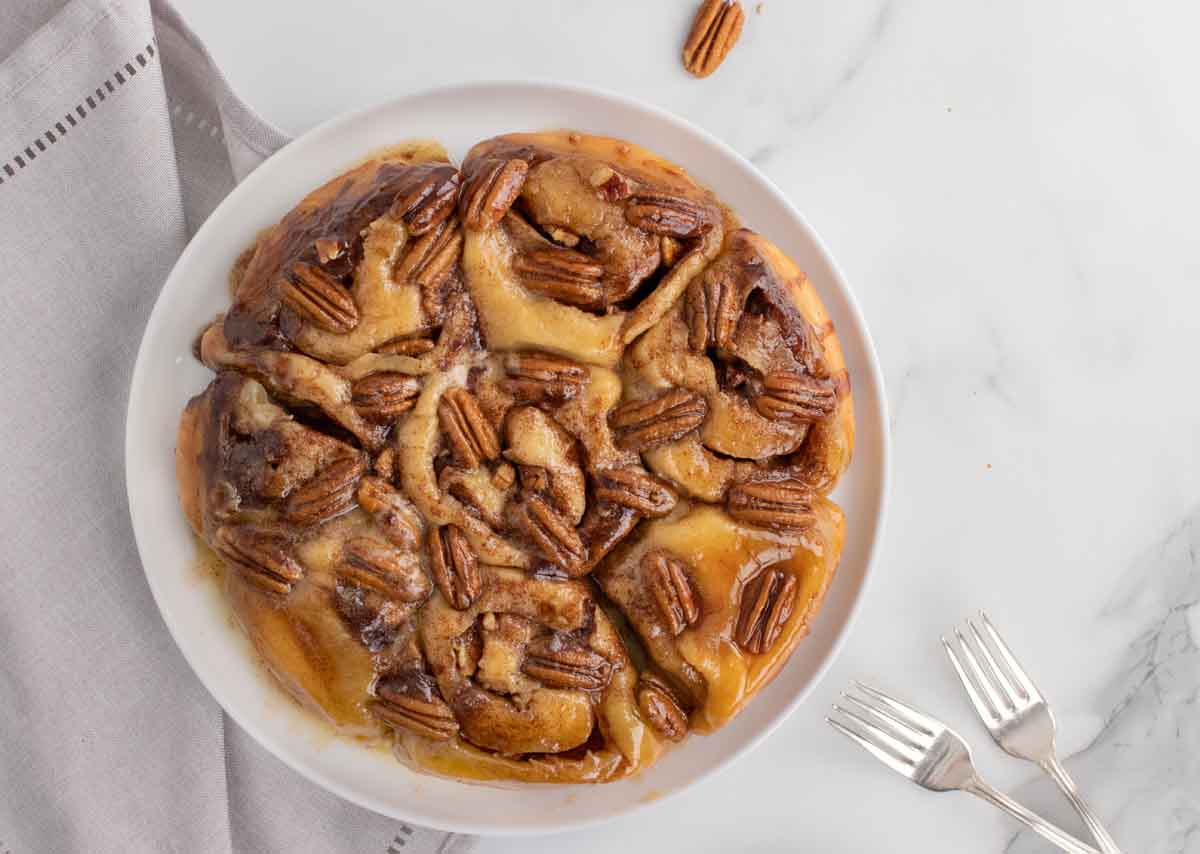 Of course, the dough is great for just plain Brioche rolls or a nice loaf of bread! The recipe I'm going to give you will make a few batches and the dough holds up for 5 days so you have so time to plan what other types of deliciousness you can bake up.
What ingredients do I need to make Pecan Caramel Cinnamon Rolls?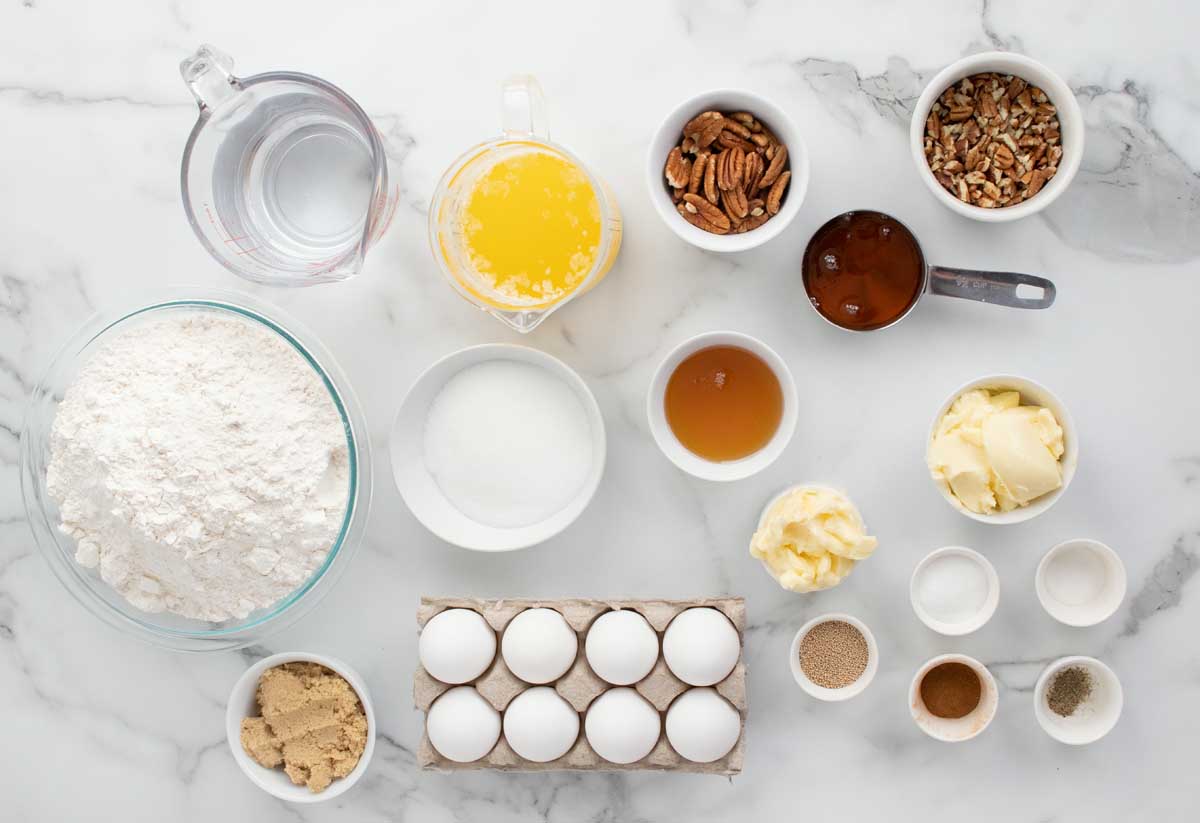 Let's start by gathering the ingredients we need to make Caramel Pecan Cinnamon Rolls. In Chef Speak this is called the "Mise en Place" which translates to "Everything in its Place".
Not only does setting your ingredients up ahead of time speed up the cooking process, it also helps ensure you have everything you need to make the dish.
How do I make no-knead brioche dough?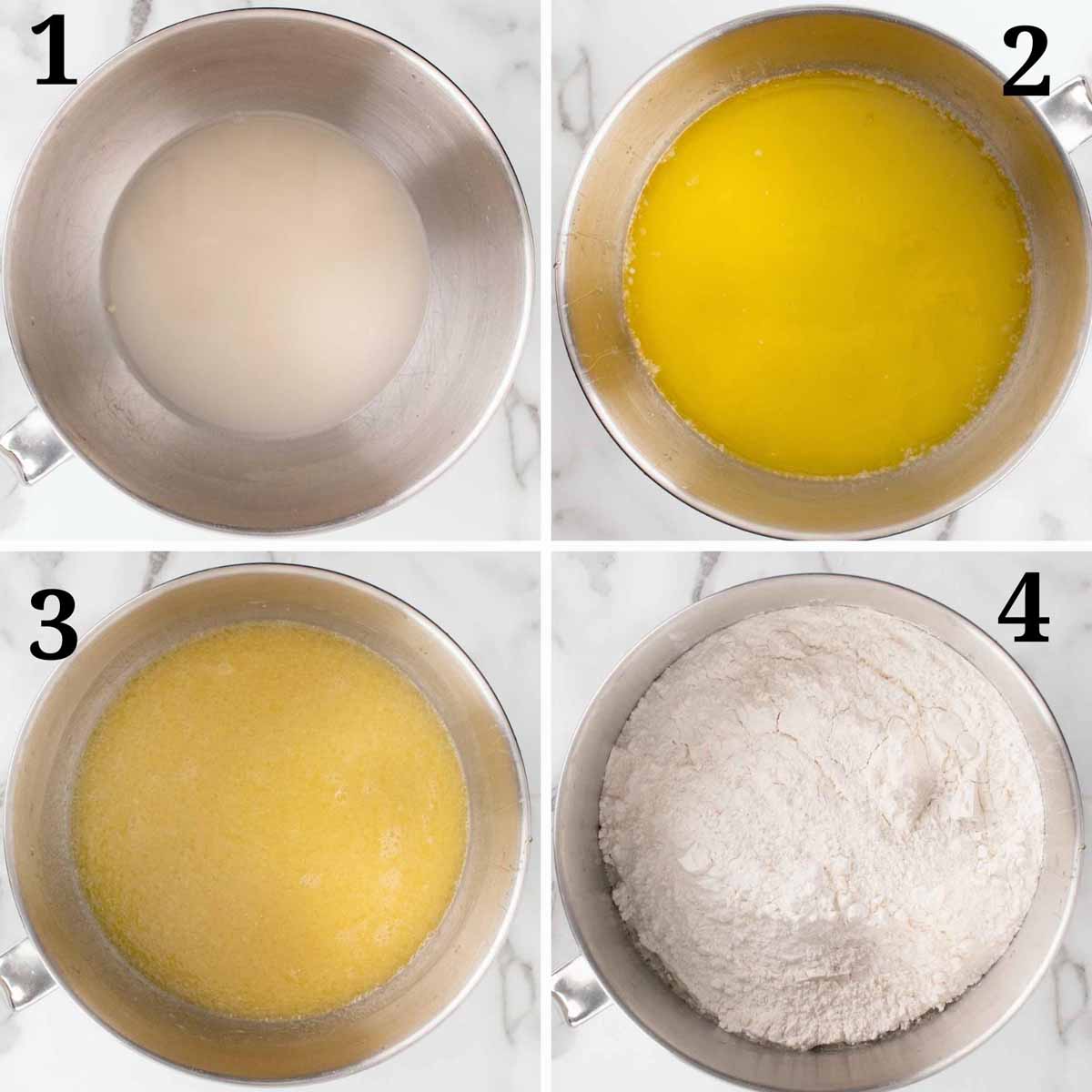 Mix the yeast, salt, water in the bowl of your mixer, mix well
Add in eggs, honey and mix until well blended
Add the melted butter, and continue to mix until well blended
Add in flour and using your dough hook, incorporate all the flour, mix just enough so that all the flour is mixed in.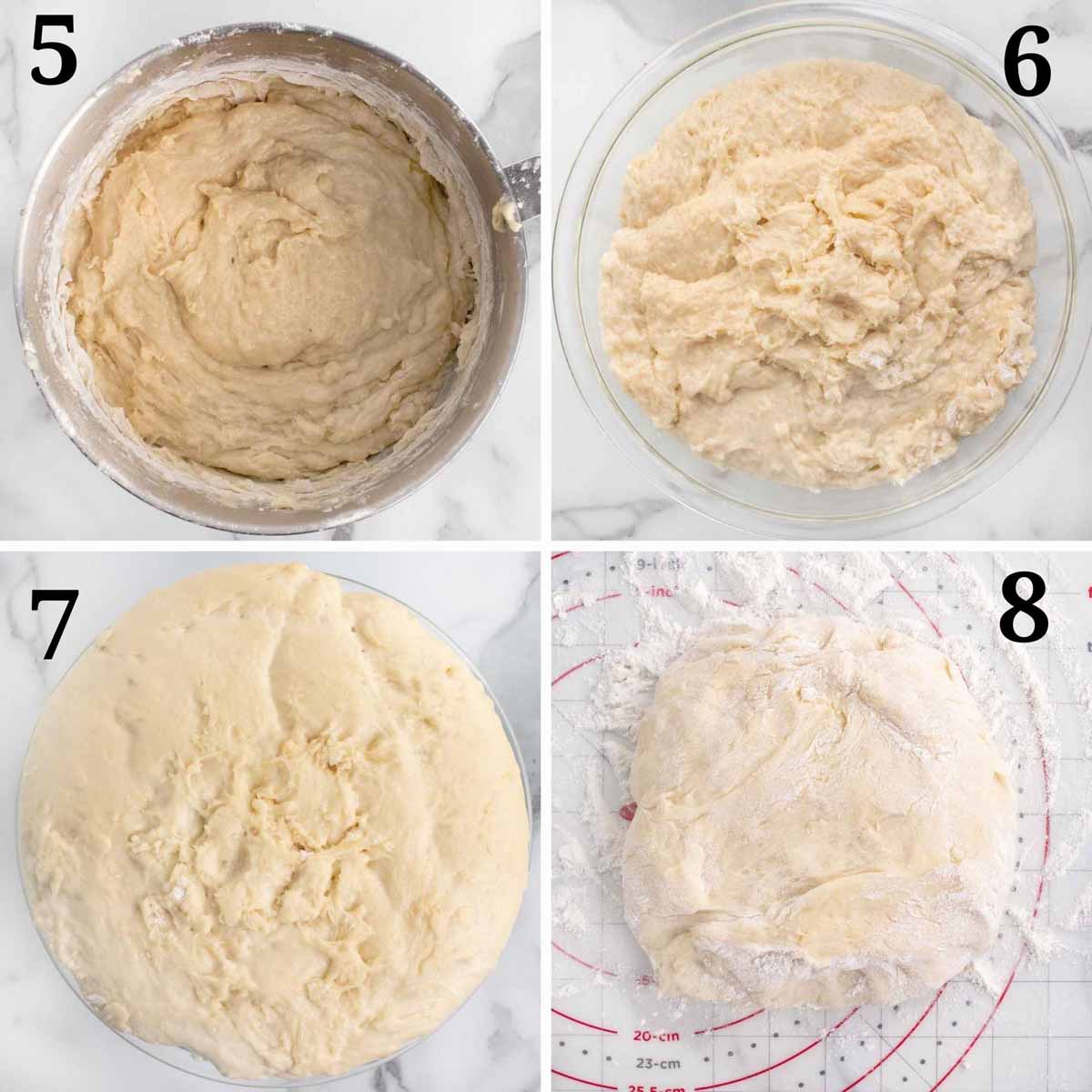 The dough may look loose and wetter than you think it should be, it may also look like it has lumps, that's ok.
Transfer dough to another bowl, cover with a towel and allow to sit and rise for two hours.
Chill dough for at least 2 hours, before making the rolls.
Using floured hands cut out a 1 ½ lb piece of brioche dough.
Dust dough with more flour and shape into a ball by stretching the dough around and under in quarter turns until it is fully shaped.
How do I make the caramel topping for the rolls?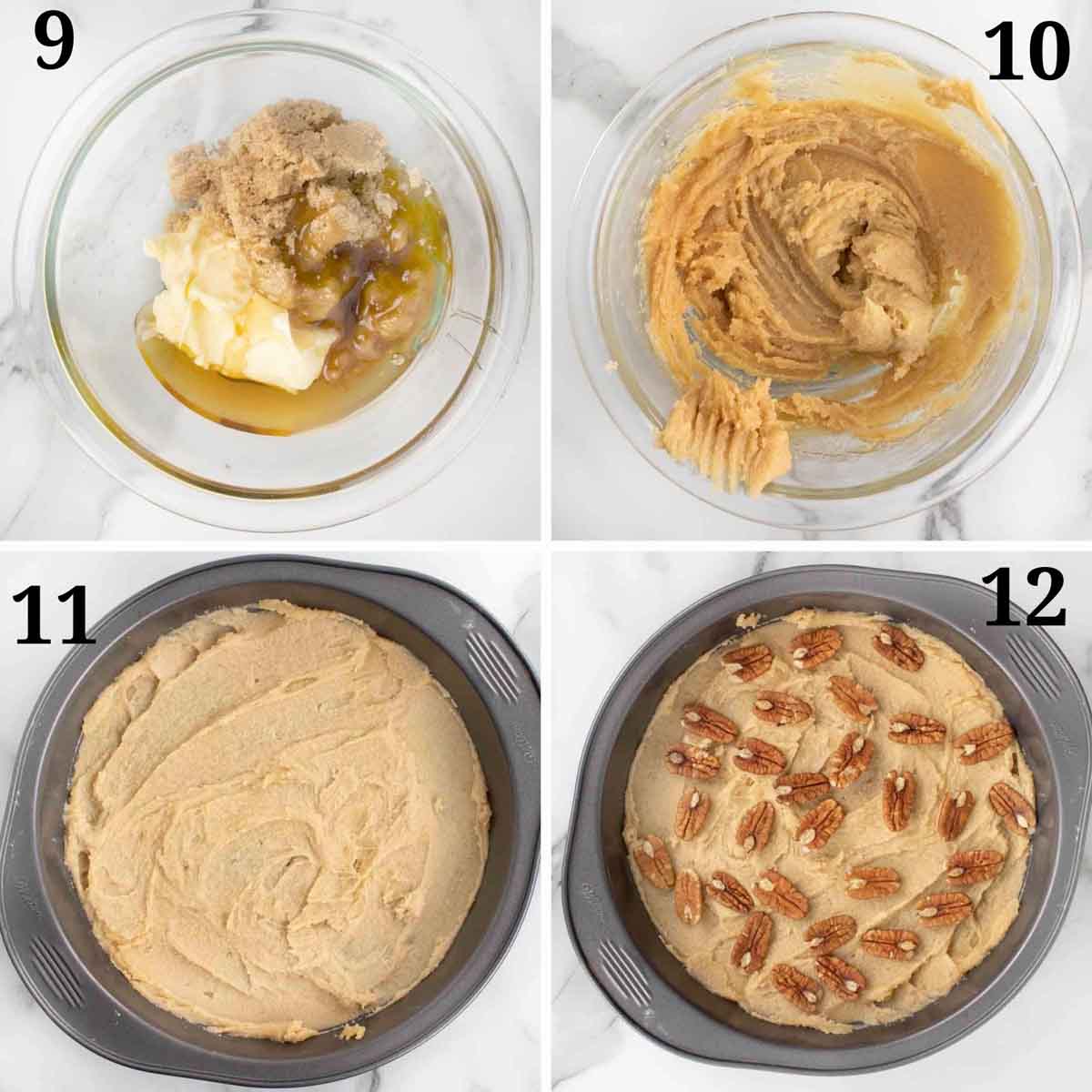 Cream the butter with salt and brown sugar.
Spread evenly over the bottom of a 9-inch cake pan, and scatter the pecan halves over the topping.
Set aside until needed.
How do I make the cinnamon smear for the rolls?
While the dough is resting, cream the butter, cinnamon and sugar until smooth and creamy.
How do I assemble the Pecan Caramel Rolls?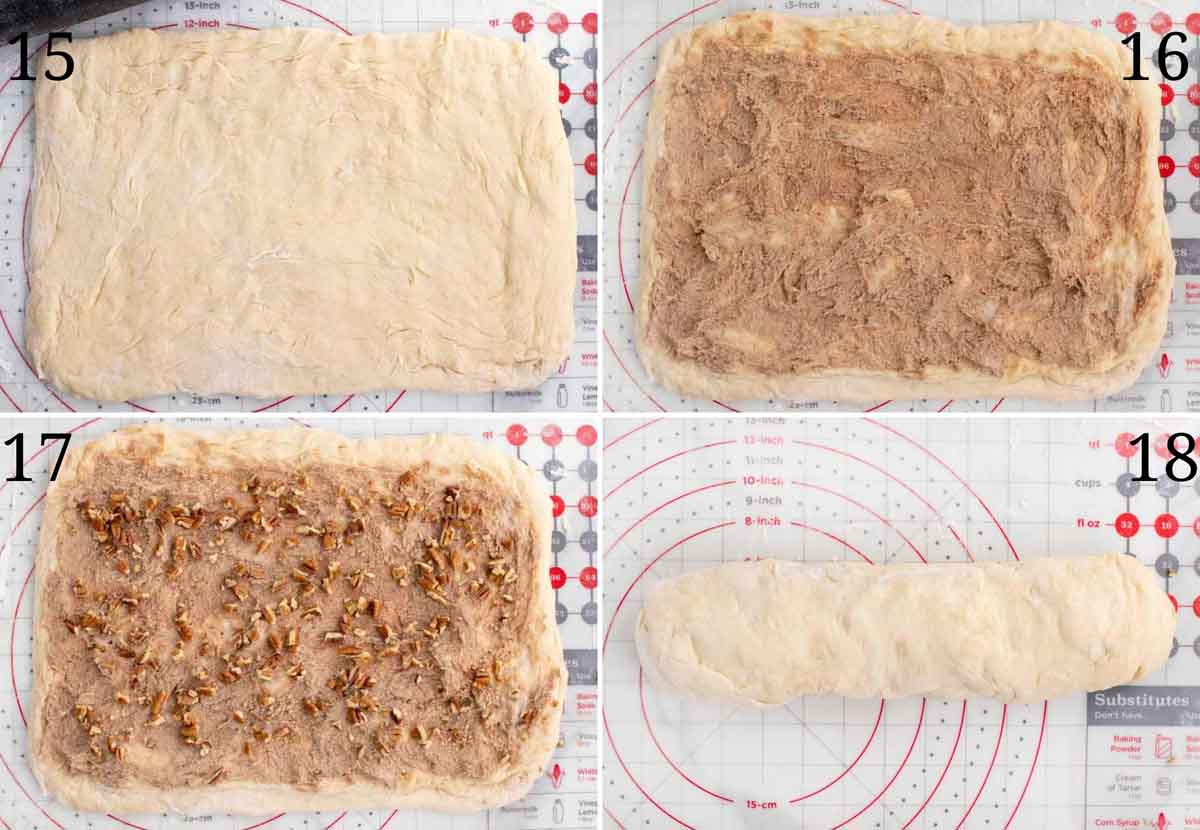 Using a rolling pin, roll out the dough to a ⅛ inch thick rectangle (about 12″x8″). Add flour as needed to keep the dough from sticking to the rolling pin or surface.*
Spread the mixture evenly over the dough.
Sprinkle the pecans over the filling.
Start rolling the dough along the long side of the dough, so you end up with a roll.
*Refrigerate the roll for 20-30 minutes to chill the dough before slicing.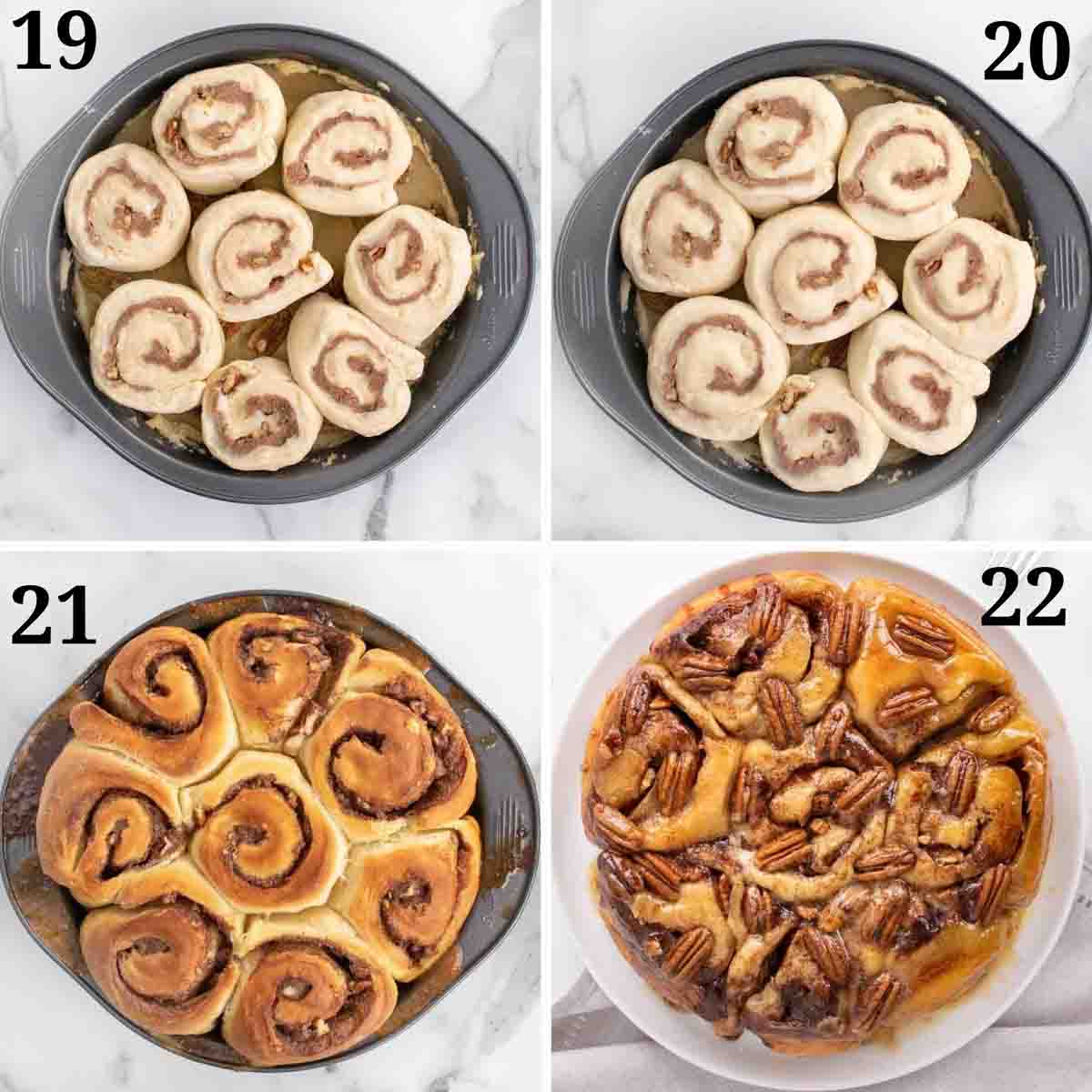 When the dough is ready, using a serrated knife, cut the log into eight equal pieces and place them in a prepared cake pan.
Cover with plastic and allow to rise for 1 hour in a cool area of your kitchen.
Place rolls in a 350-degree preheated oven, and bake for about 40 minutes or until golden brown and set in the center.
Run a knife around the sides of the pan and turn out the rolls onto a platter immediately.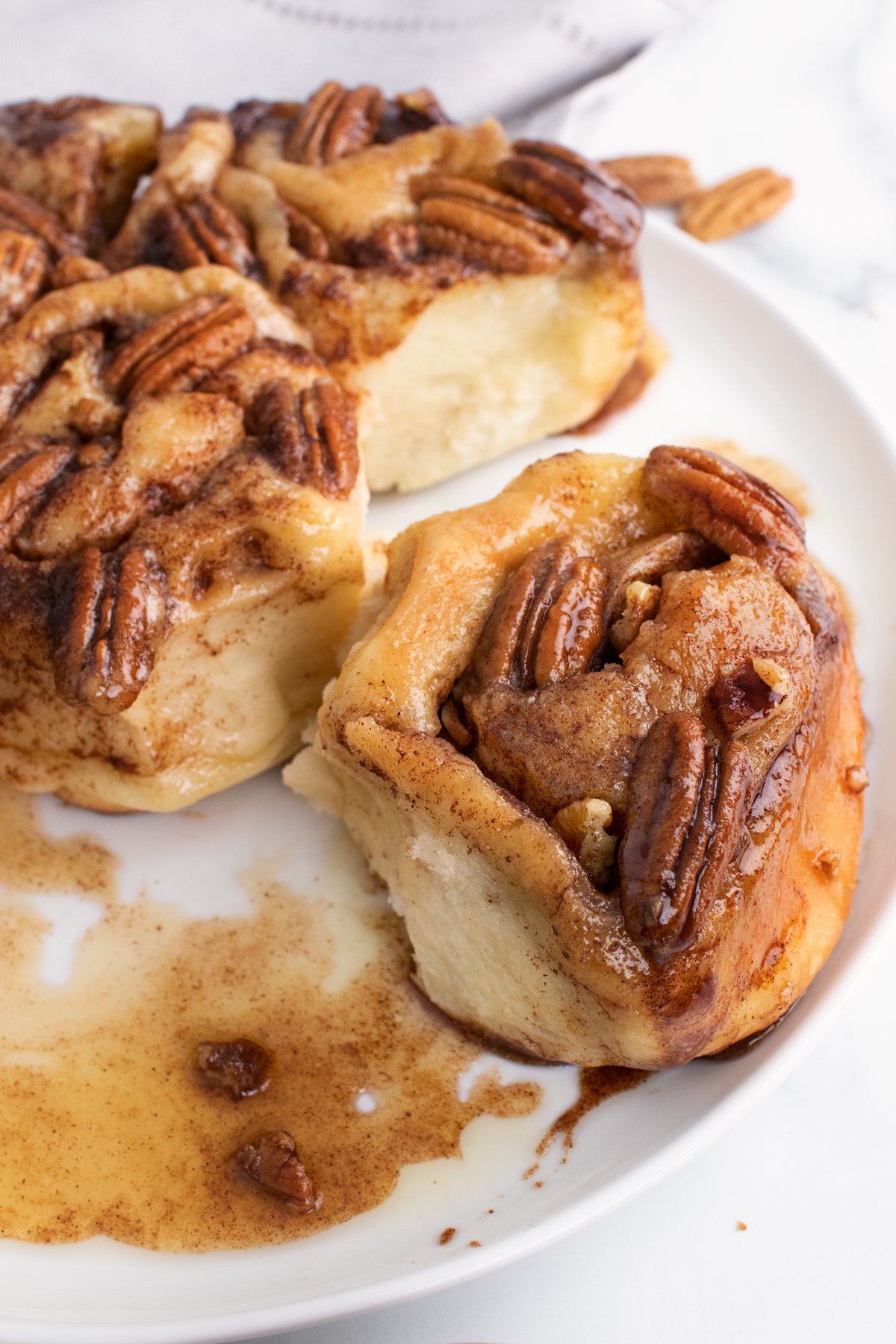 When I first made these rolls, I had no idea if this type of brioche dough would turn out and I definitely didn't expect it would be so good!
These are without a doubt the best Pecan rolls I ever had, light and fluffy,  and so very flavorful!
Chef's Choice
Chef's Choice
Chef's Choice
Recipe FAQ's
What is granular yeast?
Also known as Active Dry yeast, it's a type of dry yeast that's granular, with a consistency similar to cornmeal. It's a living organism that's dormant until proofed or dissolved in a small amount of lukewarm warm water (105- 110°F).
Active dry yeast (granular) is typically sold in individual packets or small glass jars. If using the latter, just make sure to refrigerate it after opening so the yeast stays fresh and active.
Is it okay to add more flour when I roll out the brioche dough?
When turning the dough out onto the counter to roll out, use plenty of flour. If the dough is sticking to your hands or the work surface, add more flour.
I usually dredge the dough I'm using in flour before starting.
Can I make these rolls in a 9×13 baking dish?
Yes, you can. Increase the dough, smear, and caramel by 50%. That means rolling out the dough to a 12″ x 12″ area to work with.
Do I have to use nuts in my caramel rolls?
No. you don't. If you have nut allergies they can be omitted. You can use raisins instead of nuts if you prefer.
More Brioche Recipes You'll Love!