This post includes affiliate links. As an Amazon Associate I earn from qualifying purchases.
Enjoy my 4-Layer Chocolate Cake with Strawberry Mousse Filling. It's a great way to show that special someone you care!
One of the fondest memories I have of my father is sitting around the dinner table listening to Bill Cosby. My father had always been a very caring man, and while he may not have always told you how he felt, you could always tell from his expressions just how much he loved you.
He had been to hell and back in World War 2 and then again in Korea, so much so that he never spoke of it, and we knew better than to ask. Of course at that age I had no idea what exactly had happened to cause that much pain, I just knew there were movies we couldn't watch and things we didn't say. But to be able to look back on those times, and to remember my father and how he laughed as we listened to Bill Cosby was how I will always remember him, without a care in the world, with his family by his side.
The old man had his favorite routines but nothing ever struck home more than "Chocolate Cake for Breakfast" and it wasn't until my senior year in high school when I had friends staying over, that I found out Chocolate Cake wasn't a breakfast really a breakfast food after all. Well at our house it was, and I'm happy to say that Lisa doesn't seem to mind my addition to our breakfast table one little bit!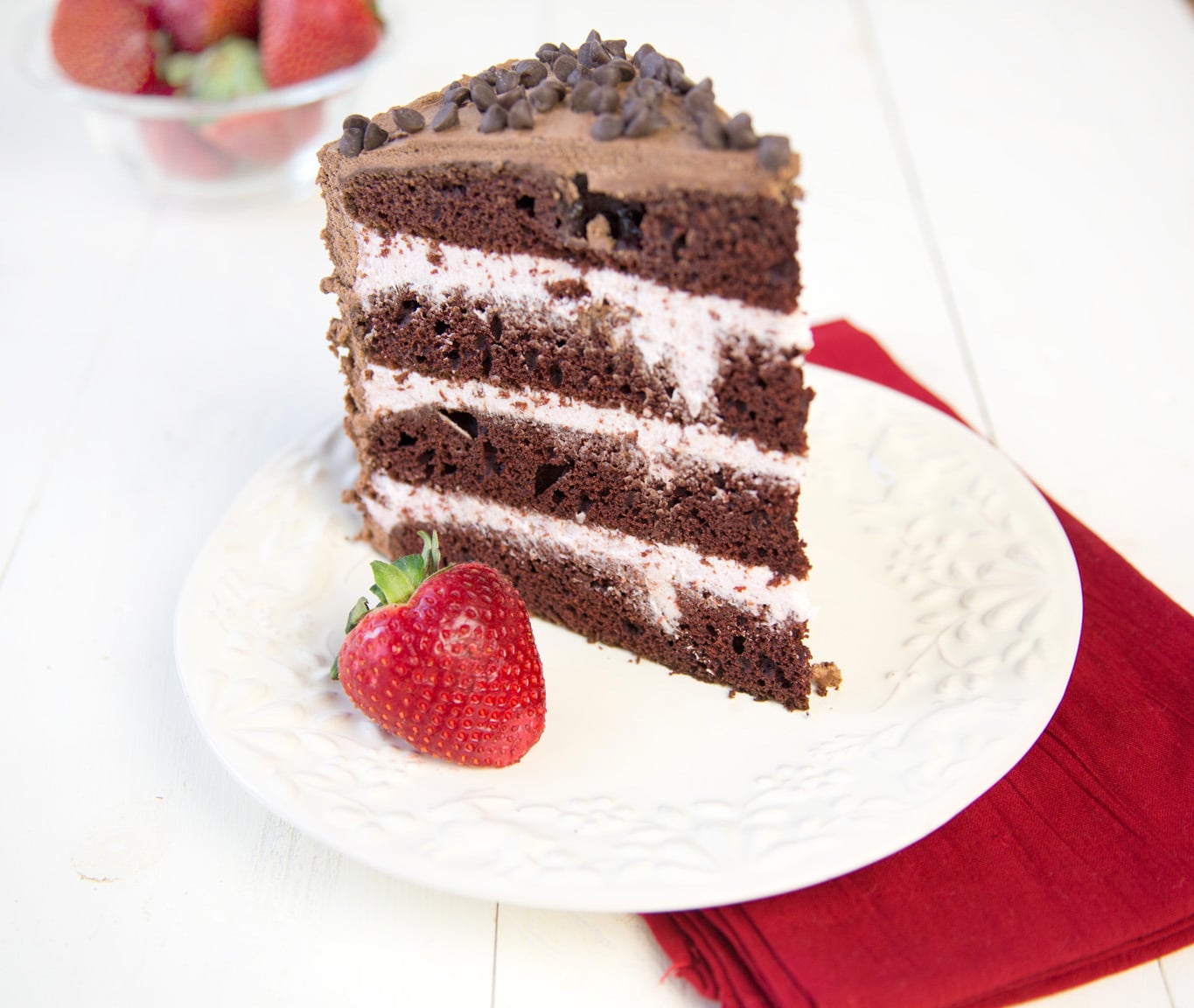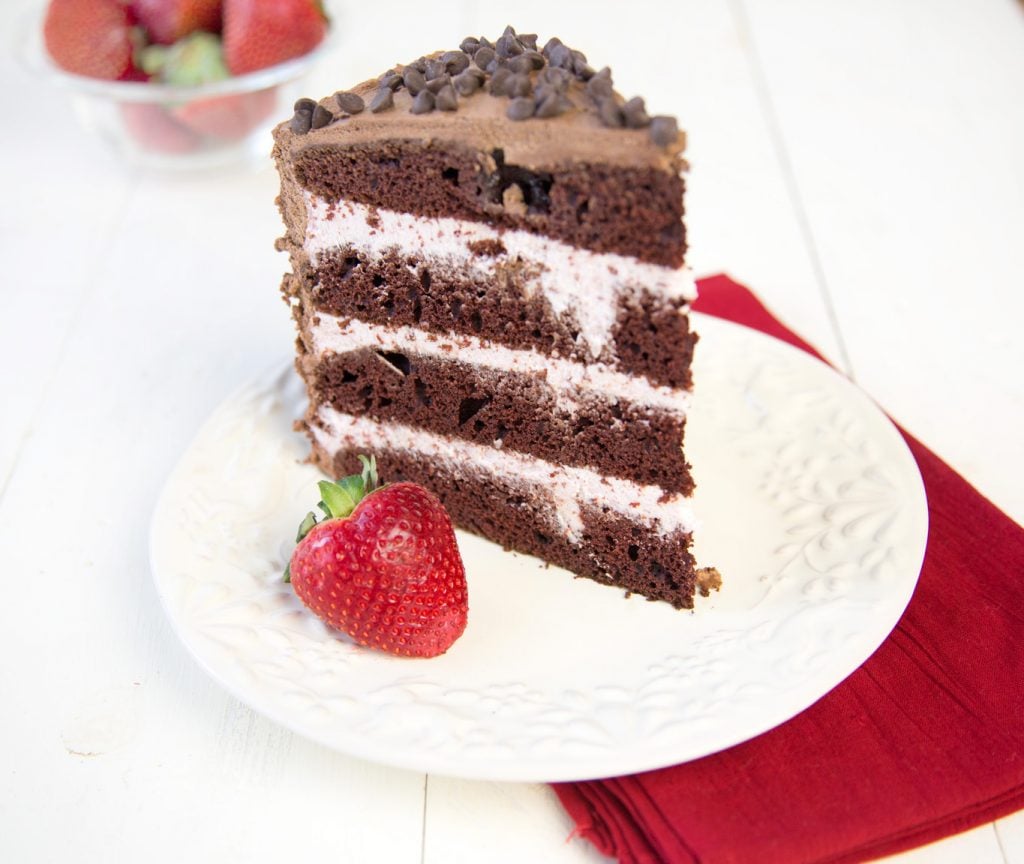 We keep telling ourselves it's a European thing!
With Valentine's Day almost here, I decided to make a special cake. I love my chocolate olive oil cake, but it's been seen too many times here, so I opted for a regular chocolate cake.
But I wasn't in the mood for a total chocolate attack, so I decided that a strawberry mousse filling would be just the right touch, with a mascarpone chocolate buttercream to finish it off!
It was as good it as it looked, and the strawberry mousse was light and flavorful and offered enough of a distraction from the chocolate to keep everything balanced.
Can't you picture this on your table? Whether you make it for your significant other or a gathering of friends, it's sure to be a hit!
Kitchen tools I use for my cakes
More Cake Recipes You'll Love!