I'm beginning to see cherries in the market and my Cherry Vanilla Muffins would be a delicious way to incorporate them into your daily meals.
After gorging myself on cherries every night for the past few days, I finally decided to bake something while I still had a few on hand. I didn't want to make anything too decadent or sweet today so I turned to muffins, or as I like to think of them "almost cupcakes"
I have a good go-to recipe for muffins, which has seen quite a few variations over the years and has yet to fail me. The muffins were perfect, a delightful crumb, not too sweet with just a little bit of crunch on the exterior.
Feel free to change them up a bit, but the base recipe is a keeper and should be filed away for further use.
I hope you enjoy these as much as we did!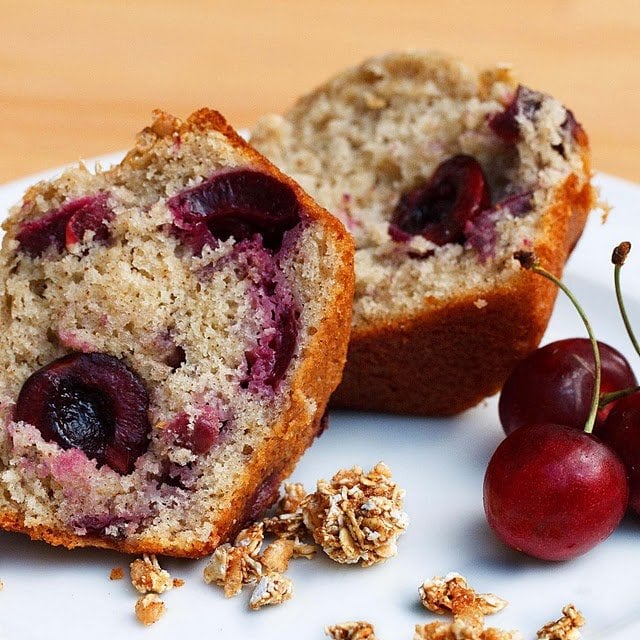 These little muffins truly are a wonderful treat, they freeze well and can provide a much better start to your day than some store-made over-processed version. If you don't have cherries try peaches, nectarines, or berries…..just try them.
One thing I do is measure out all my dry ingredients and have a few sets made up in zip-lock bags ready to go. That way when I stumble out of bed, it's not such a chore to make the muffins and have them ready for breakfast by the time my wife gets up. If you have fruit to prep do it the night before too!
More Muffin Recipes You'll Love!