What could be more delicious than my black and white muffins? Warm from the oven the rich chocolate muffin filled with cheesecake is a great way to say to good morning to loved ones. You can even set them up to bake the night before to make life easier.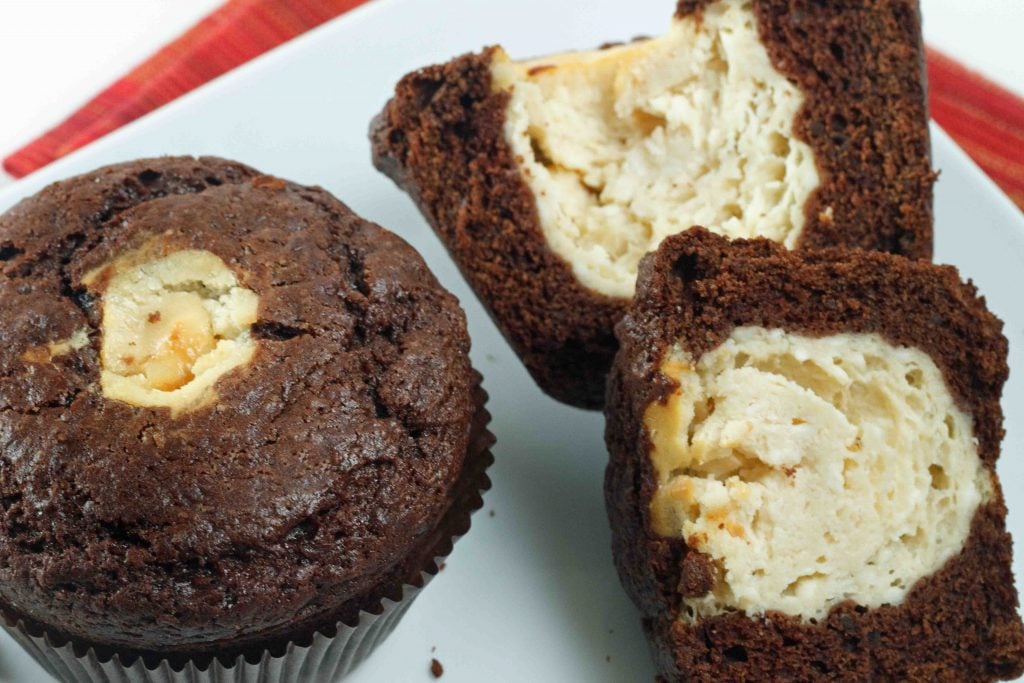 Sunday Morning I woke up craving chocolate, I knew I must be feeling better! I haven't made anything for breakfast for the past few weekends so it felt good to get up with enough energy to bake. I try to find recipes that don't take a lot of time to make, I get up earlier than Lisa and that usually gives me enough time to get something in the oven.
This morning I knew exactly what I wanted to make, years ago one company I worked for had a coffee shop and I had to officially become a Barista to oversee the operation, along with the coffee end of the operation, there were incredible baked goods daily, and one of my favorites was always a black and white muffin! Rich moist chocolate with creamy cheesecake filling….sigh
I haven't made these in years and couldn't find my recipe, but did find one from King Arthur's Flour, and since that is my favorite flour, I thought I would give it a try. I have to say that I was not disappointed, the muffins were rich, moist and oh so chocolaty, the perfect base for my cheesecake filling.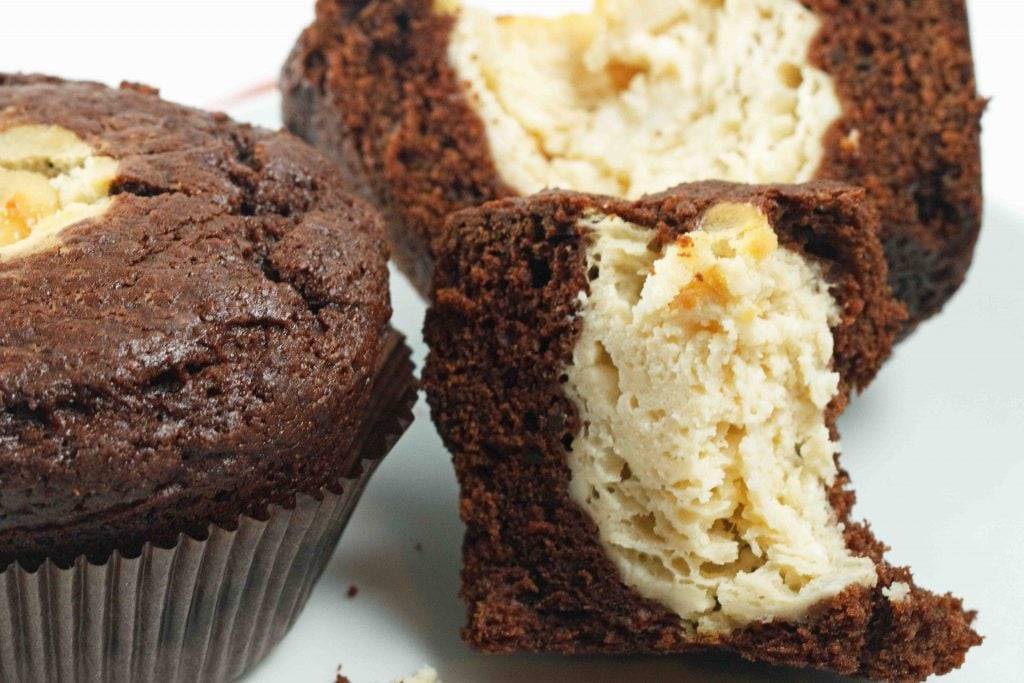 I would recommend mixing the dry ingredients beforehand. In fact, make two, store them in ziplock bags, date them and then in the morning when you get up it's almost no work at all to have freshly baked muffins! I did not add the espresso powder to the muffins because I wanted the chocolate flavor to be the focus of the muffin.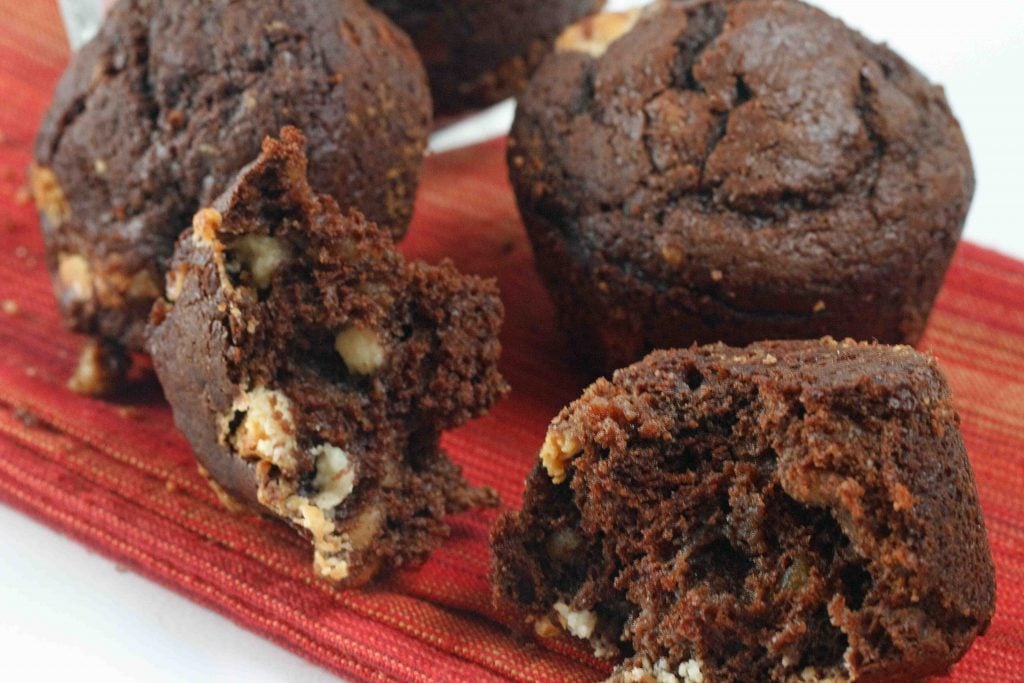 If the cream cheese filling isn't for you, but you'd love a good chocolate muffin this recipe is for you, just add some chocolate chips and walnuts and they come out like brownie muffins. I only made half a batch of the cream cheese filling and made some smaller muffins with white chocolate chips and walnuts, they were delicious, like a cakey brownie!
More Muffin Recipes You'll Love!