What do you do when life hands you cherries, I mean we know what to do when it hands us lemons, but no one ever mentioned cherries….sigh
Well, I made a cherry almond cake. How's that sound?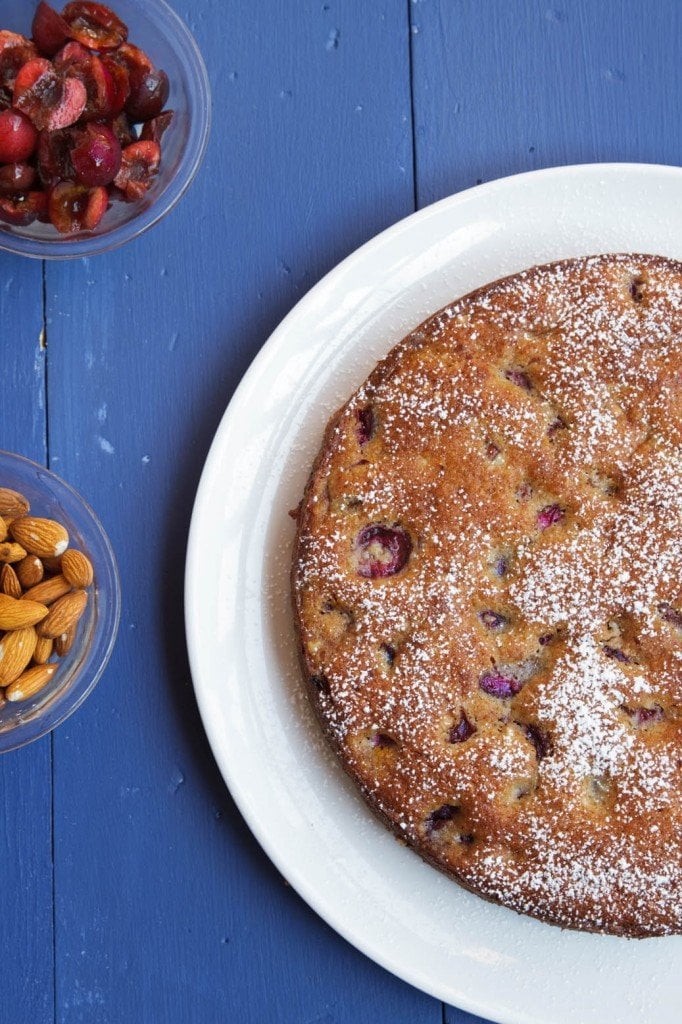 I looked through my cookbooks for inspiration but didn't really see anything that spoke to me. There were all types of cherry cakes, chocolate, sponge, layer, coffee, the list went on and on…but none from a source that I really trusted.
We all know that sometimes the cookbook recipes need to be tweaked, and even then the results aren't always what we hoped for. I do have my few go-to baking books, that I swear by, but none of those had what I was looking for. So when I need to find a sure bet in baking, I turn to the one source I know I can always count on, The Joy of Baking.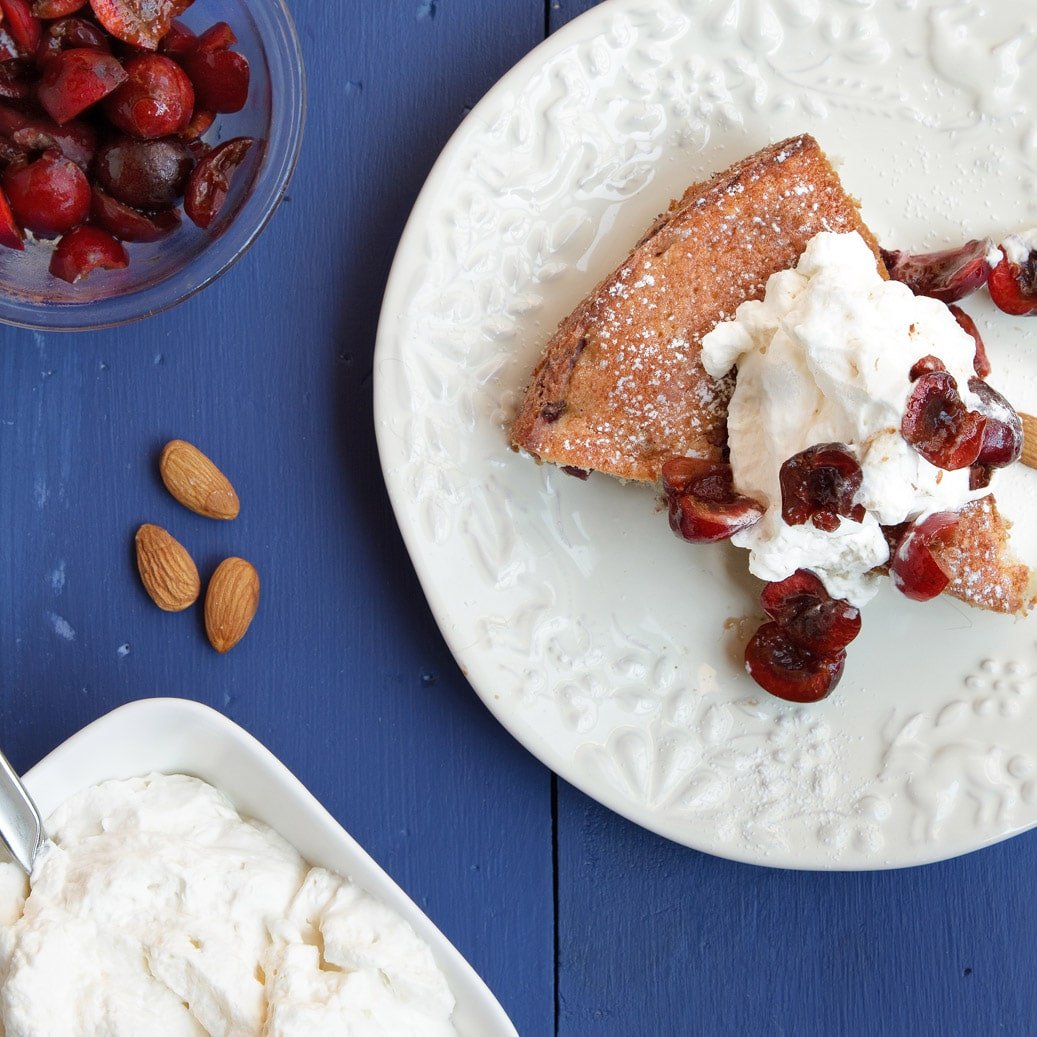 I knew this was the perfect recipe to showcase those glorious little globes, the ground almonds would add texture and flavor to the cake, which would make those sweet cherries stand out even more!
The Cherry Almond Cake was actually pretty simple to make, the most time-consuming task was pitting the cherries, thank goodness I invested in that Oxo Cherry Pitter last year, it made quick work of the cherries!
I even lined the bottom of my springform pan with parchment this time, which made all the difference in just sliding the cake out of the pan. Little things make such a difference. Pick up a pack of parchment cake circles on Amazon, you'll thank me later!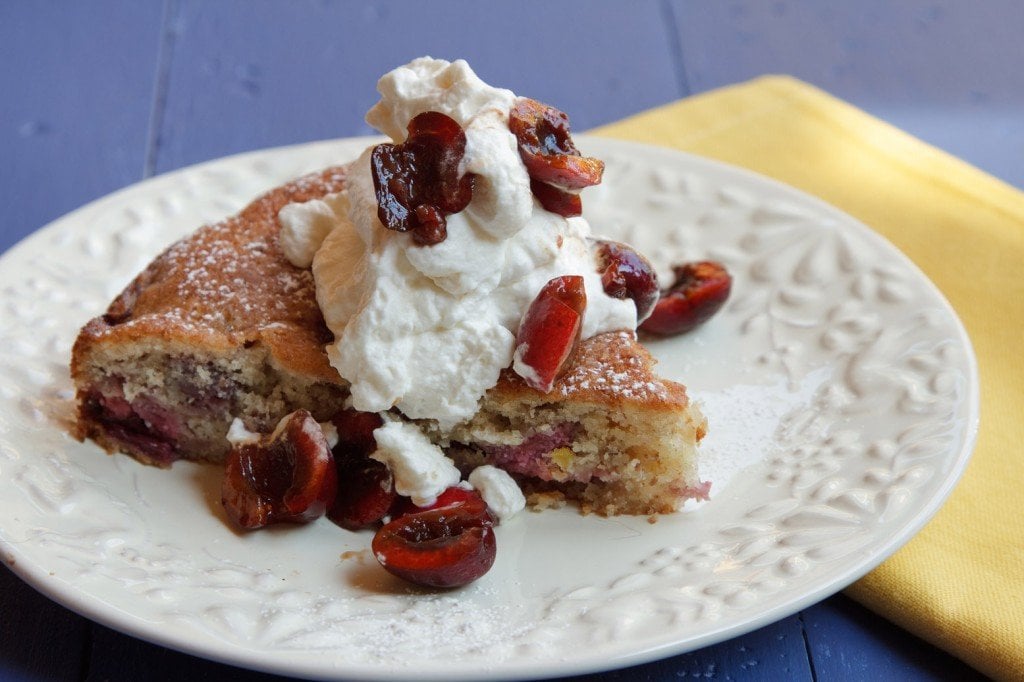 If you liked this recipe you may also like these: