My Orange Yogurt Cake is moist, light, easy to make and oh so flavorful! Made with simple pantry ingredients and Greek yogurt, this delicious cake is perfect for breakfast, brunch or just about any occasion.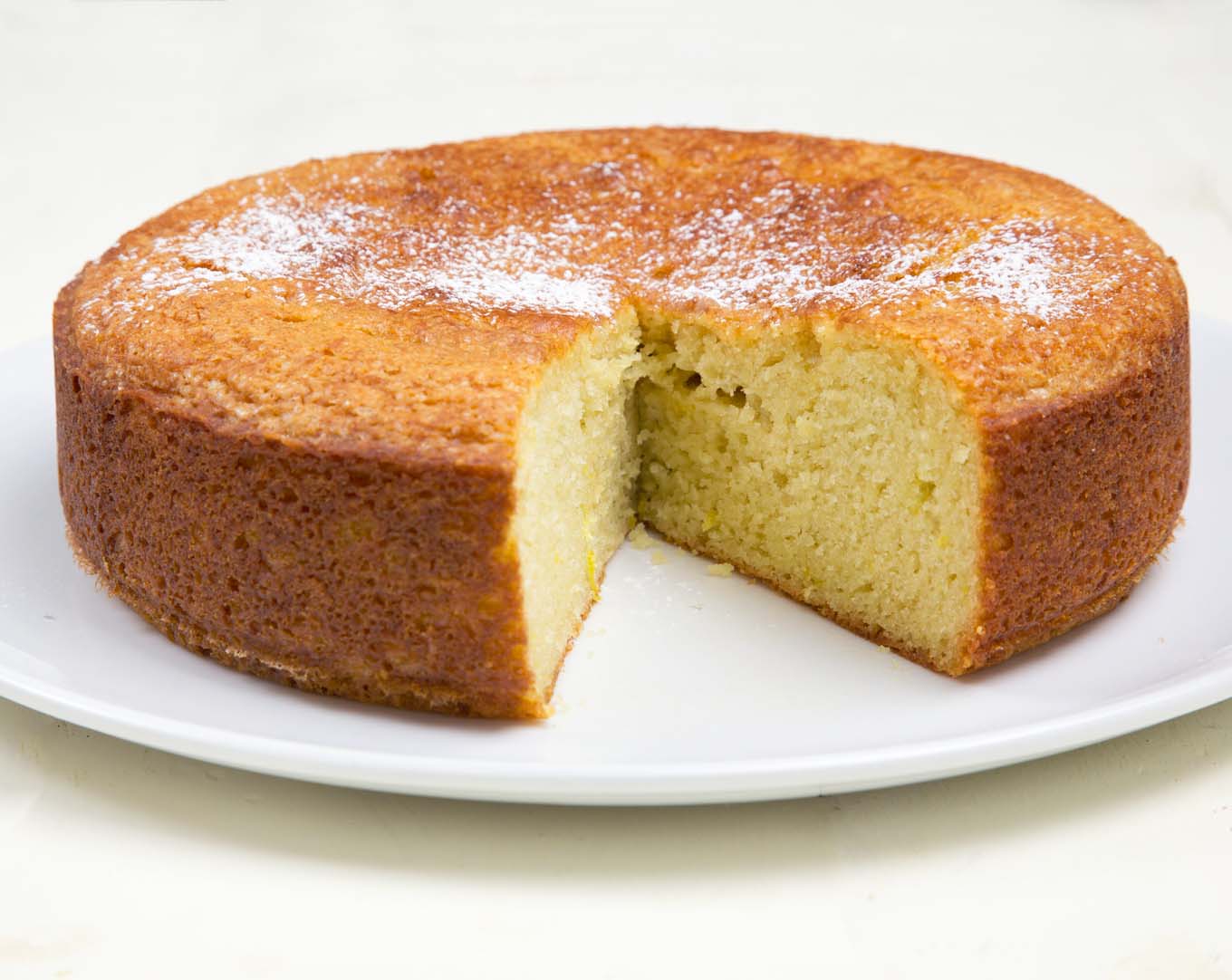 This European -style cake is made using Greek yogurt instead of sour cream. It's not overly sweet and it's perfect for dunking in coffee or espresso or just eating on the run, which is exactly how I enjoyed it this morning on my way to meet with a client.
I also used mild extra virgin olive oil, so my cake did have a slight olive oil flavor that I thought blended perfectly with the orange rind that was added. But if you're not a fan of olive oil simply substitute your favorite vegetable oil.
What do I need to make a Yogurt Cake?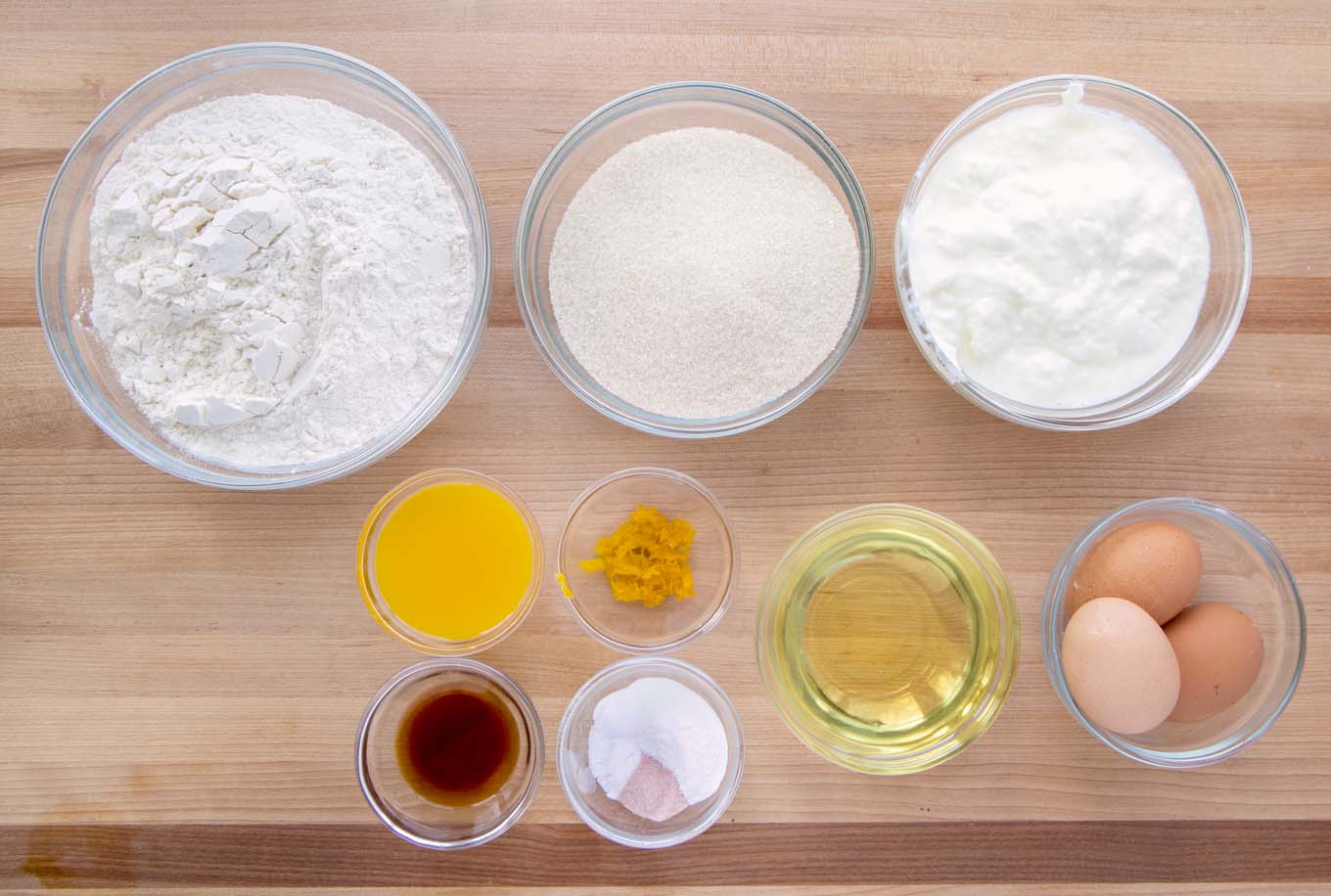 Let's start by gathering the ingredients we need to make my Orange Yogurt Cake. In Chef Speak this is called the Mise en Place which translates into Everything in its Place.
Not only does setting your ingredients up ahead of time speed the cooking process, but it also helps ensure you have everything you need to make the dish.
Do I have to use an Orange to make this cake?
No, you don't. You can use lemon or lime instead of the orange. Or leave the citrus out altogether and try an almond extract.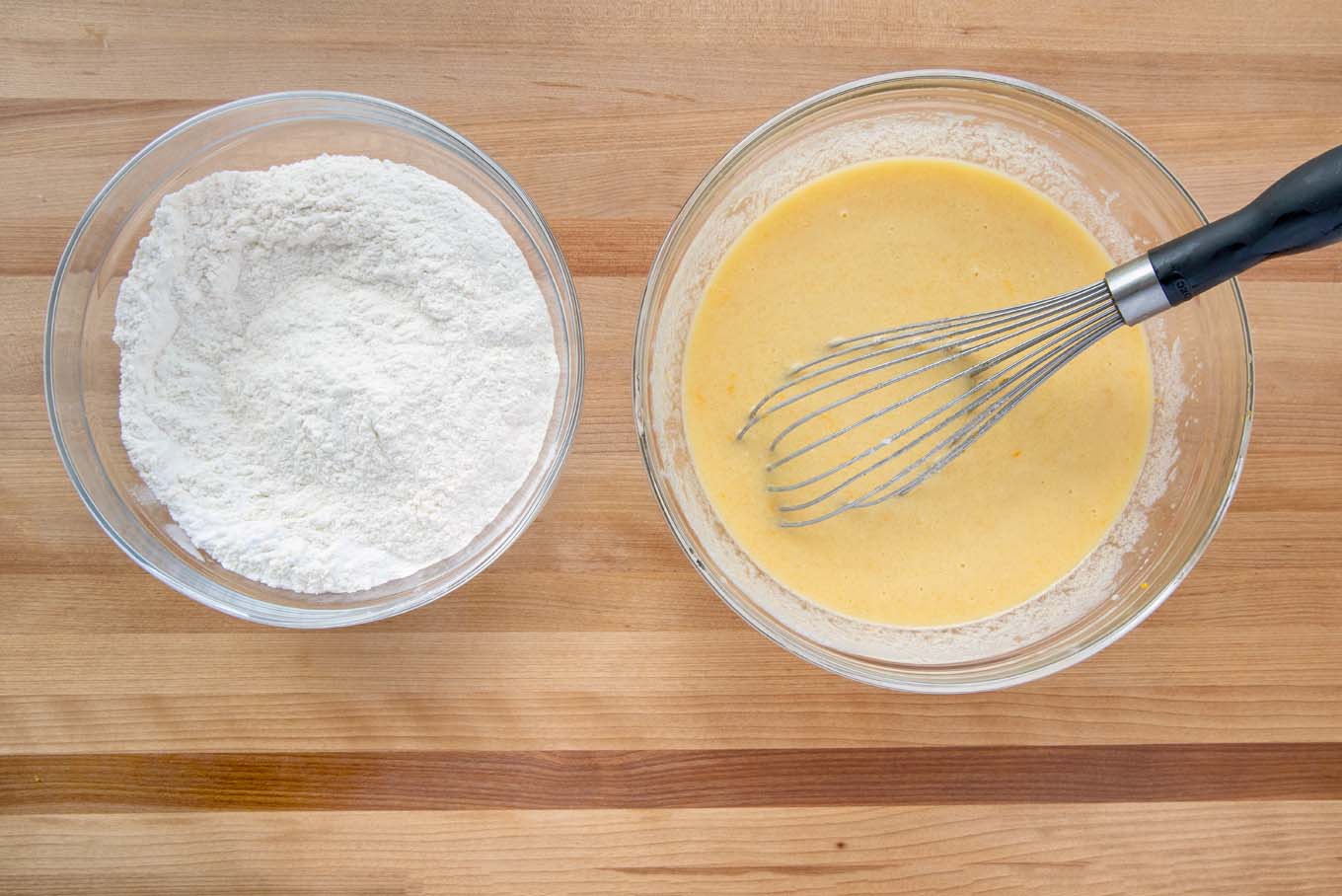 The first step to making this cake is to blend the dry ingredients together and the wet ingredients together in separate bowls. Mix the ingredients in both bowls well.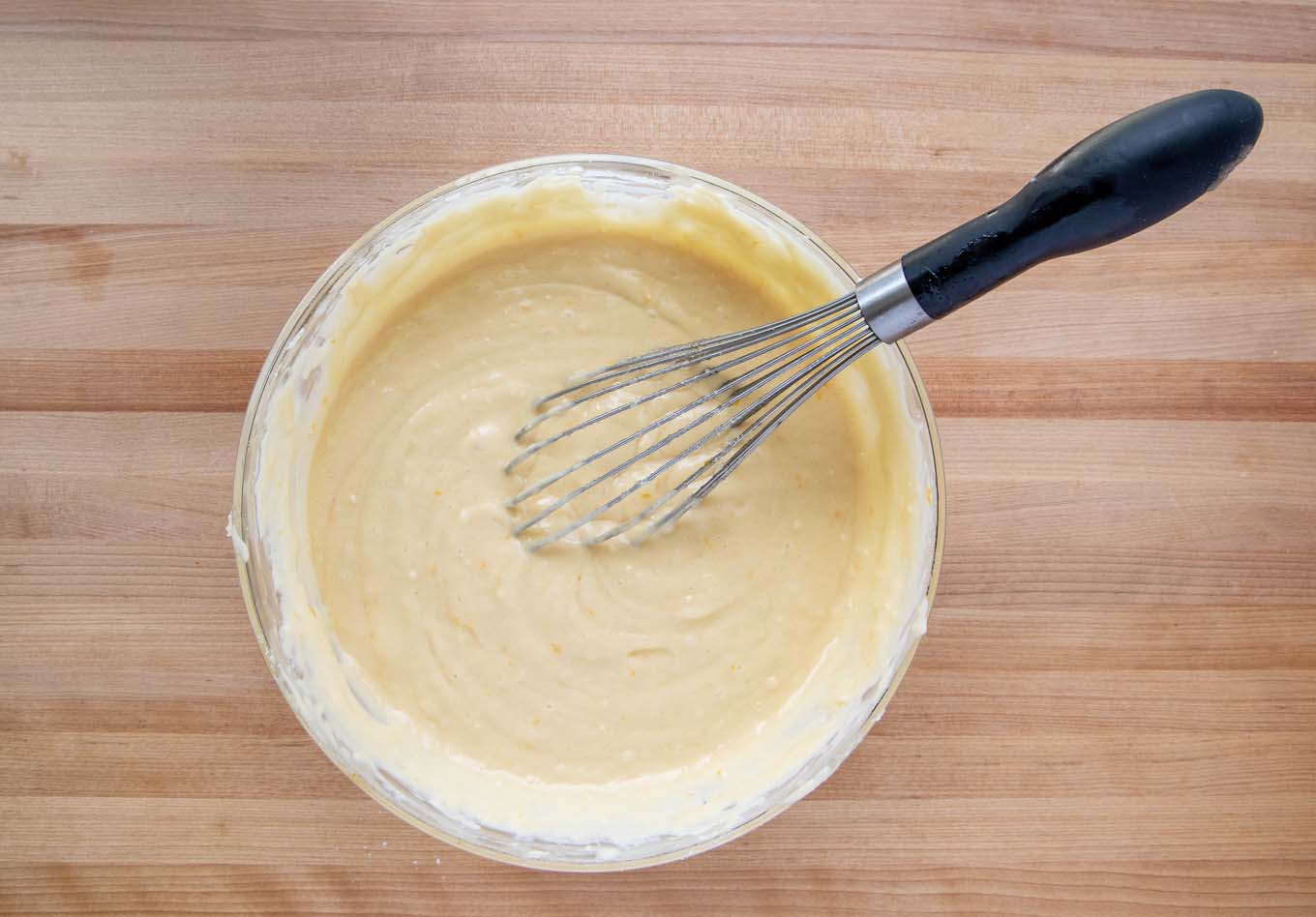 Then add the dry ingredients to the wet ingredients mixing just enough to incorporate and break up and lumps.
*Don't overmix the cake, that's what makes a cake tough. This is why I use a wire whisk instead of an electric mixer.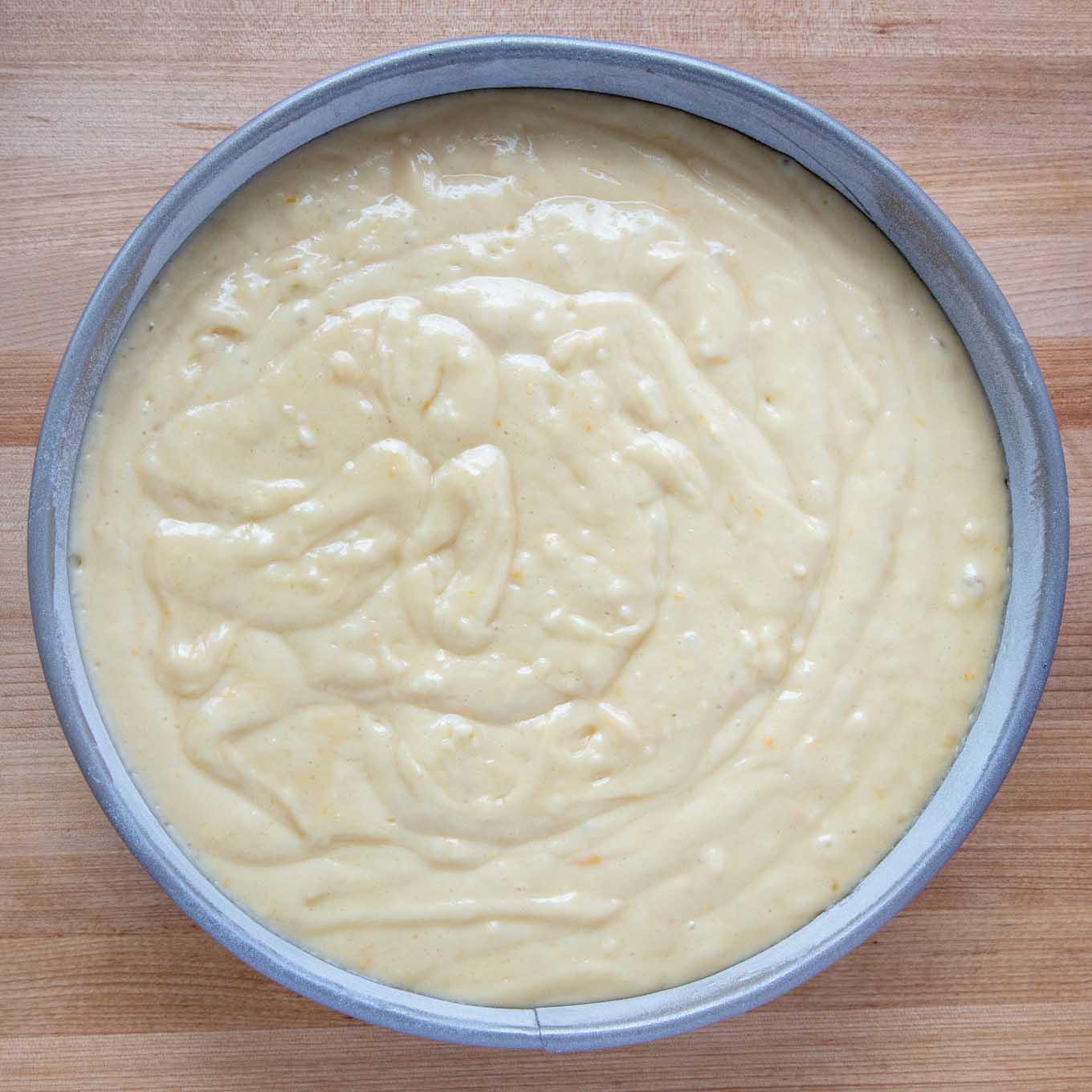 Butter and flour a 10-inch springform pan. I used a cake circle in the bottom of the pan to make it easier to remove the cake from the pan.
Can I add fruit to a yogurt cake?
Yes, you can. If you'd like to change up this yogurt cake, there are lots of options.
Try adding any of these ingredients.
peaches
blueberries
apples
nuts (walnuts, pecans or pistachios)
chocolate chips (your choice of flavor)
dried cranberries
You'll love how easy it is to make this delicious cake.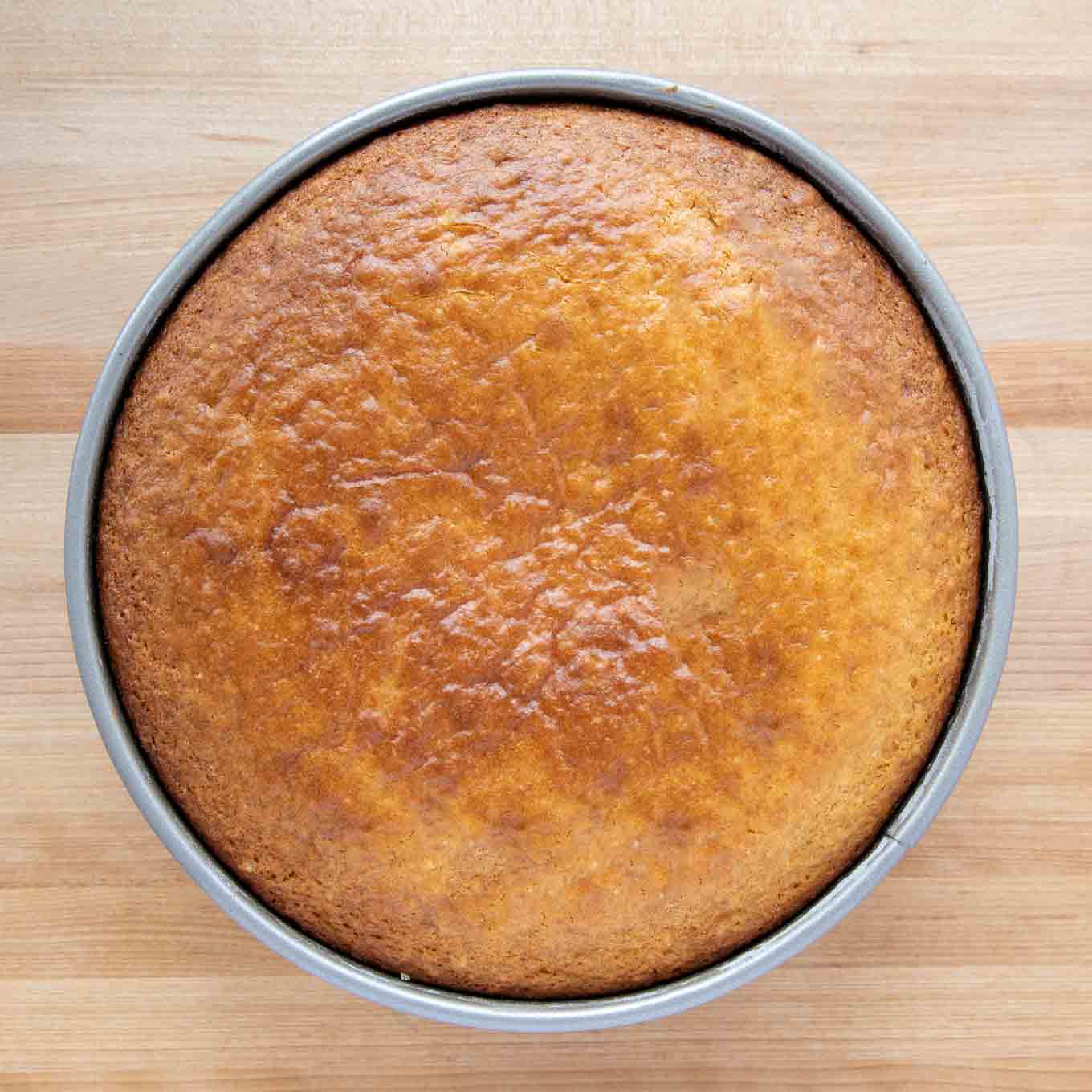 Bake the cake at 350 degrees F. for 45-55 minutes depending upon your oven. If the cake begins to get too brown, you can cover it with aluminum foil.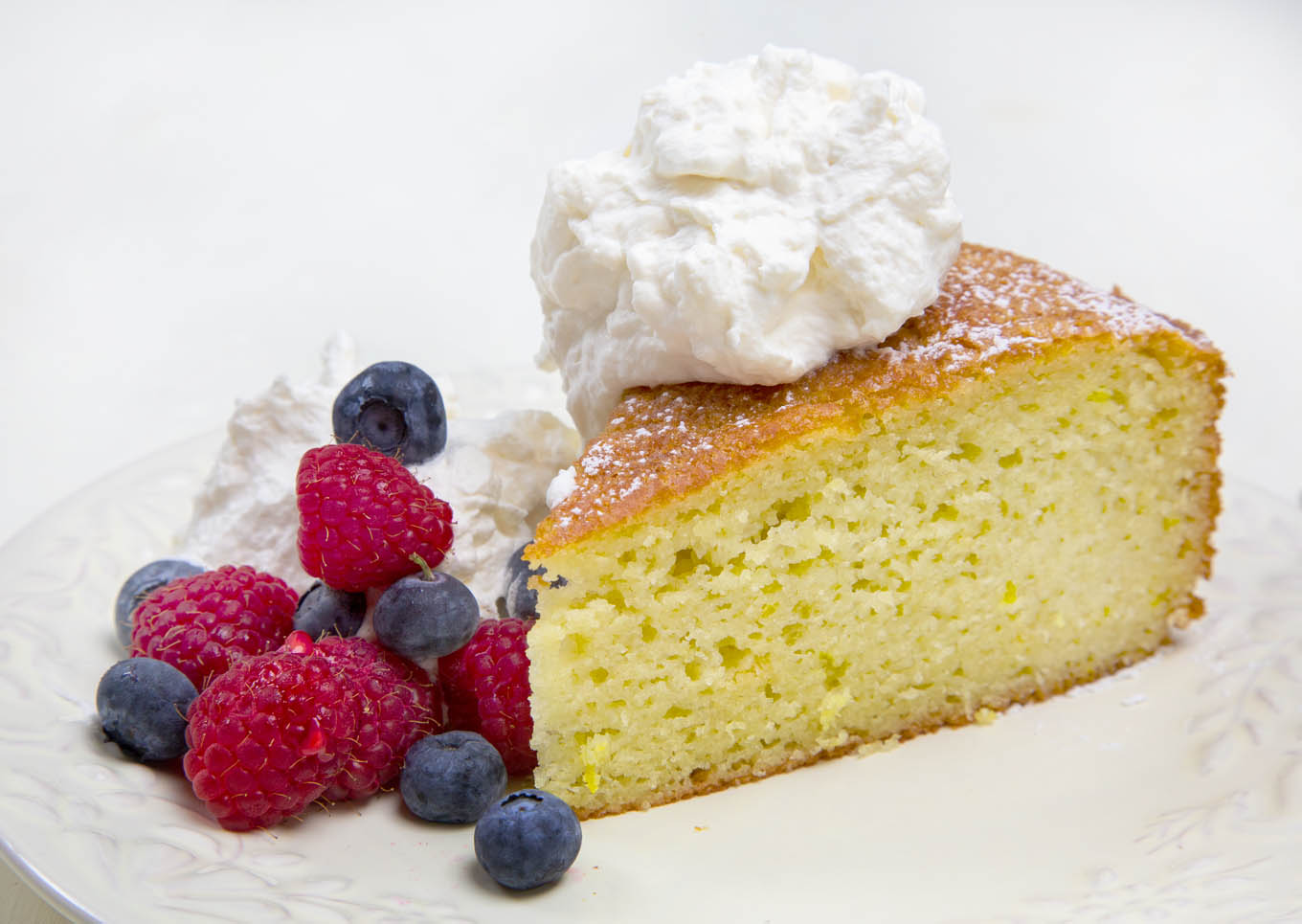 Now if you're looking to impress your friends or family or just want to treat yourself to an extra serving of deliciousness, add a heaping spoonful of homemade whipped cream and fresh berries. I promise you won't be disappointed. In fact, you may go back for seconds.
Recipe FAQ's
Can you freeze an orange yogurt cake?
Yes, you can. Double wrap the cake in plastic wrap and again in foil. Defrost in the fridge the night before serving.
Why should I use Yogurt to make a cake?
Greek Yogurt adds a creaminess that helps keep baked goods moist. Its acidity helps activate baking soda, which can make baked goods fluffy and light
Can I replace the yogurt with sour cream?
Yes, you can. Yogurt does add a tanginess to the cake which also adds to the flavor.
More Recipes You'll Love!