This post includes affiliate links. As an Amazon Associate I earn from qualifying purchases.
I was asked to take part in a sundae competition and this was my entry. Wouldn't my Candied Maple Bacon Sundae make the perfect over the top dessert for your family?
I will be the first to admit that I do love ice cream, especially Gelato but that's wasn't going to be enough for this competition. I had to actually come up with something good enough to win. I won't even tell you what my first attempt was, not just because it was a dismal failure, but I think I still might be able to pull it off, with a little more experimentation….it just needs time.
So after my initial failure this morning, I quickly came up with plan B.
Sour Cream Vanilla Gelato with Candied Maple Bacon, Sweet and Spicy Pecans, Chocolate Dipped Sea Salt and Vinegar Potato chips, topped with a Sour Cream Whipped Cream and a Bourbon Caramel Sauce.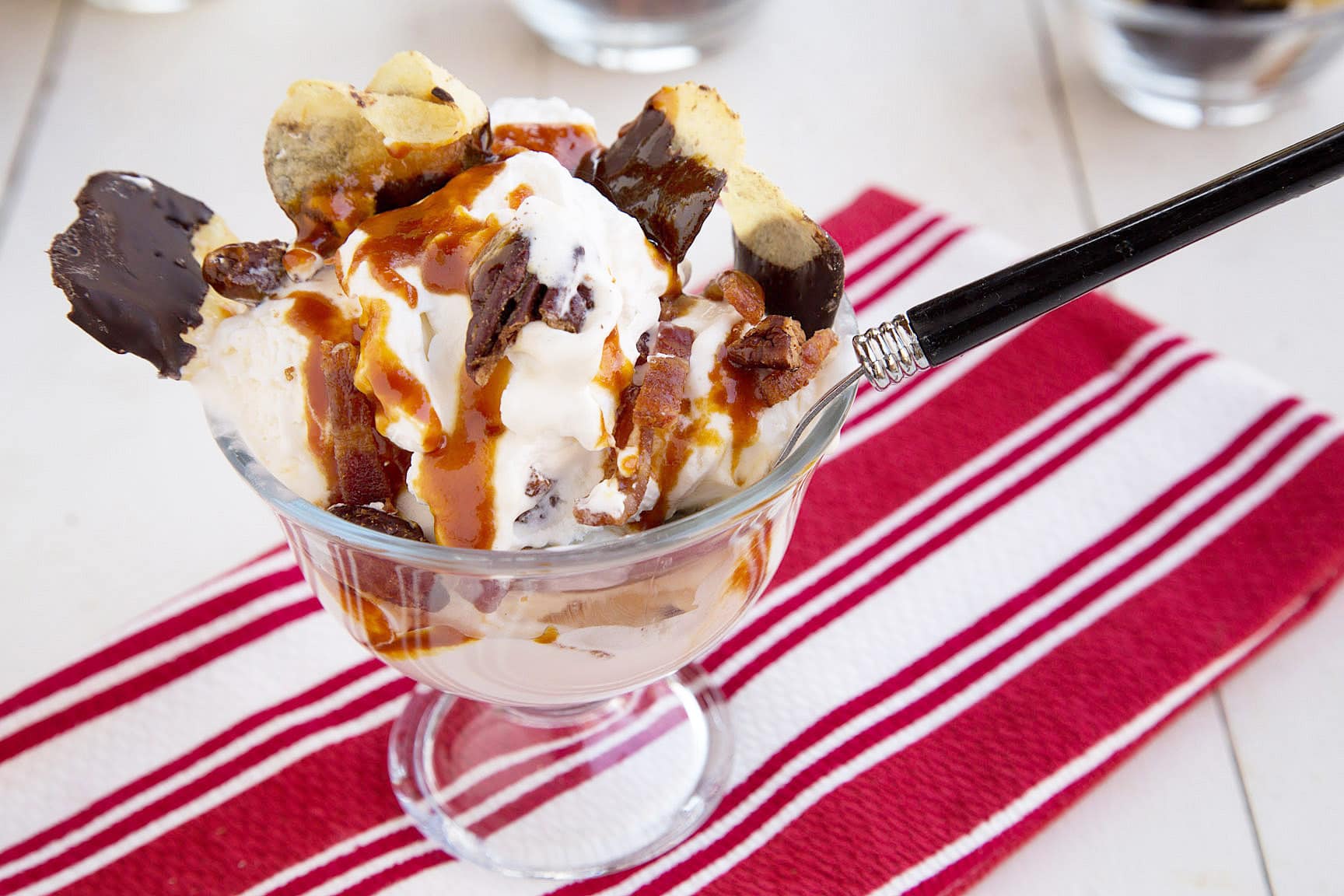 I gotta tell you for a guy that doesn't make sundaes, this sundae rocked! If you don't believe me make this for your family and I'm sure they'll verify it!
If you enjoyed this recipe you may also like these: