Every August 16th we gather around the grill to retell the story of Carl the Great Bratsgiver and why we celebrate BratsGiving. This year my friends at Johnsonville have asked me to help celebrate Bratsgiving by sharing some of the delicious ways I enjoy Johnsonville Brats.
Although this is a sponsored post, all opinions, images and deliciousness are honest and 100% mine.
To celebrate Bratsgiving the Johnsonville Way this year, I decided to pull out all the stops by creating a new taste sensation to serve up some extra special deliciousness at my Bratsgiving Party. While brainstorming in my mastermind group of one it came to me……..Brat Tacos!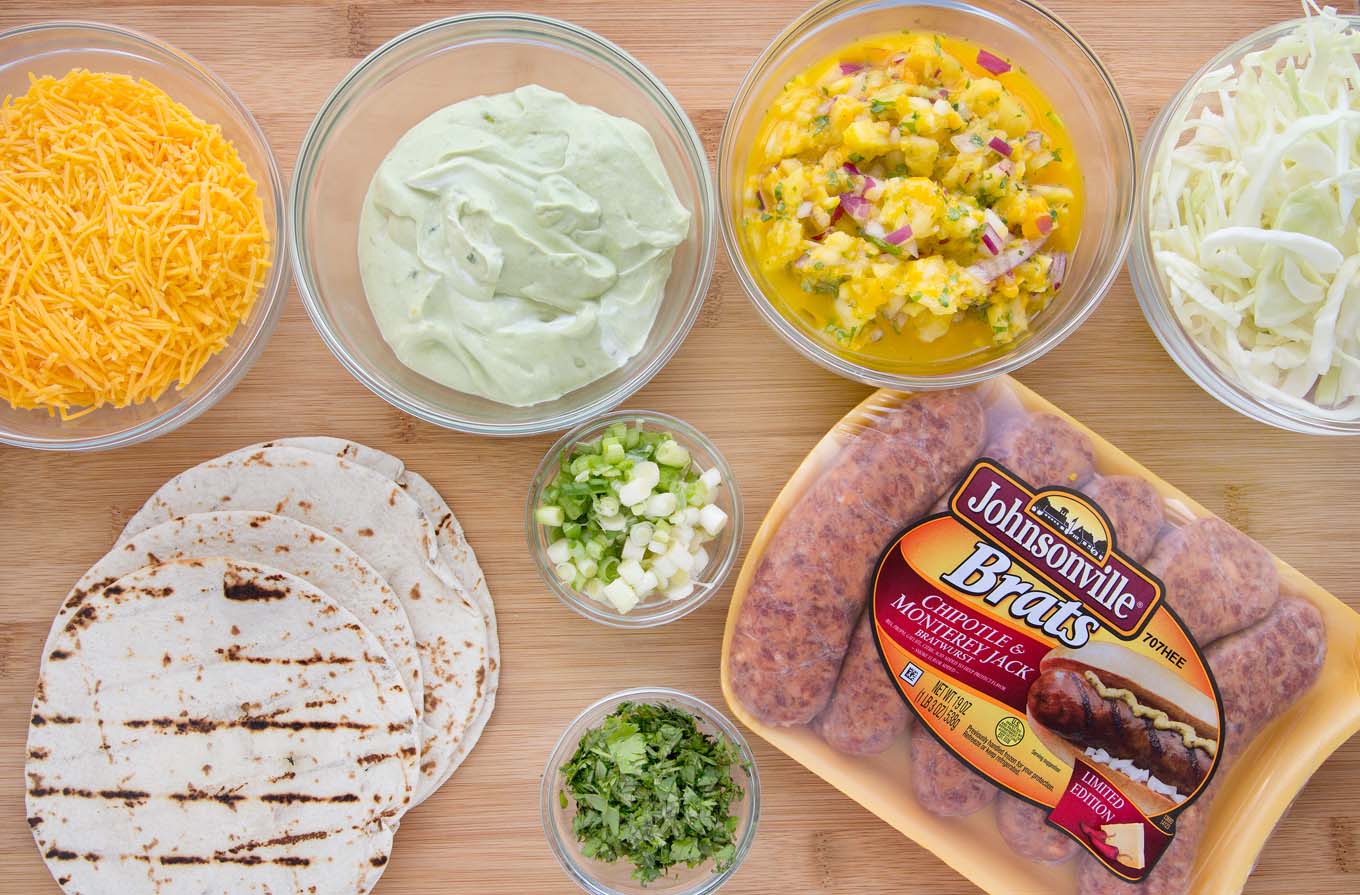 Let's start by getting our ingredients together (aka mise en place) for my Brat Tacos.
I used Chipotle & Monterey Jack Brats for my Tacos, but Johnsonville Brats have to be one of the versatile meats to work with.
Adding your flair to the dish only increases the deliciousness, so have fun and be creative with your toppings!
Of course, when it comes to grilling brats I've found my new favorite way cook up plump, juicy brats every time, that's ah-mazingly easy and OMG delicious! That my friends is a Brat Hot Tub.
After spending some time steeping in my beer mixture on the grill, I plated up my brats and couldn't get over how beautiful they looked….sigh. But then it was time to dive in and enjoy the fruits of my labor. I'm sorry to say that before I could snap any pictures of these beauties on a roll, they disappeared as my guests greedily devoured them! But the empty plate was a testament to their deliciousness.
If you enjoyed this recipe you may also like these: