This post includes affiliate links. As an Amazon Associate I earn from qualifying purchases.
Have you ever had Blueberry Bread Pudding?
If not you're going to love my blueberry bread pudding! One of my signature desserts has always been bread pudding. I learned to make it early on in my career and there are few that ever come close to this amazingly simple dessert.
I'm sure you have bread pudding many times in your life and most are so dense and heavy that they need to smothered in an over the top sauce just to make them palatable.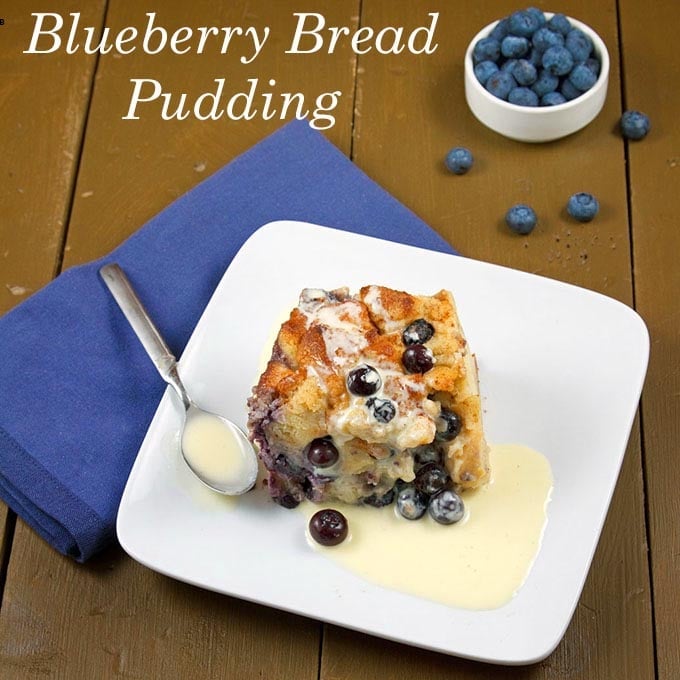 What Kind of bread should I use when making bread pudding?
Potato bread is my favorite bread to use when I make my legendary bread pudding. But I've also used regular white bread, hot dog rolls, hamburger rolls (unseeded), hoagie rolls and croissants.
I would say just about any white flour bread item would work. Rye or any other strong-flavored bread would be a little too much for this dessert. Although a tasty 11-grain bread could make a very interesting bread pudding.
Using potato or white bread for the pudding allows it to stand on its own and the sauce simply accents the light fluffy texture and flavors.
What is the best topping for bread pudding?
I started out making my legendary bread pudding with a cream cheese frosting but for this recipe, I wanted to change things up a bit.
Blueberries found their way into this version of bread pudding when I noticed a pint of fresh blueberries in the fridge. I didn't want to overpower the blueberries in this dessert so I decided to make Creme Anglaise instead of my classic cream cheese frosting. It was a good choice.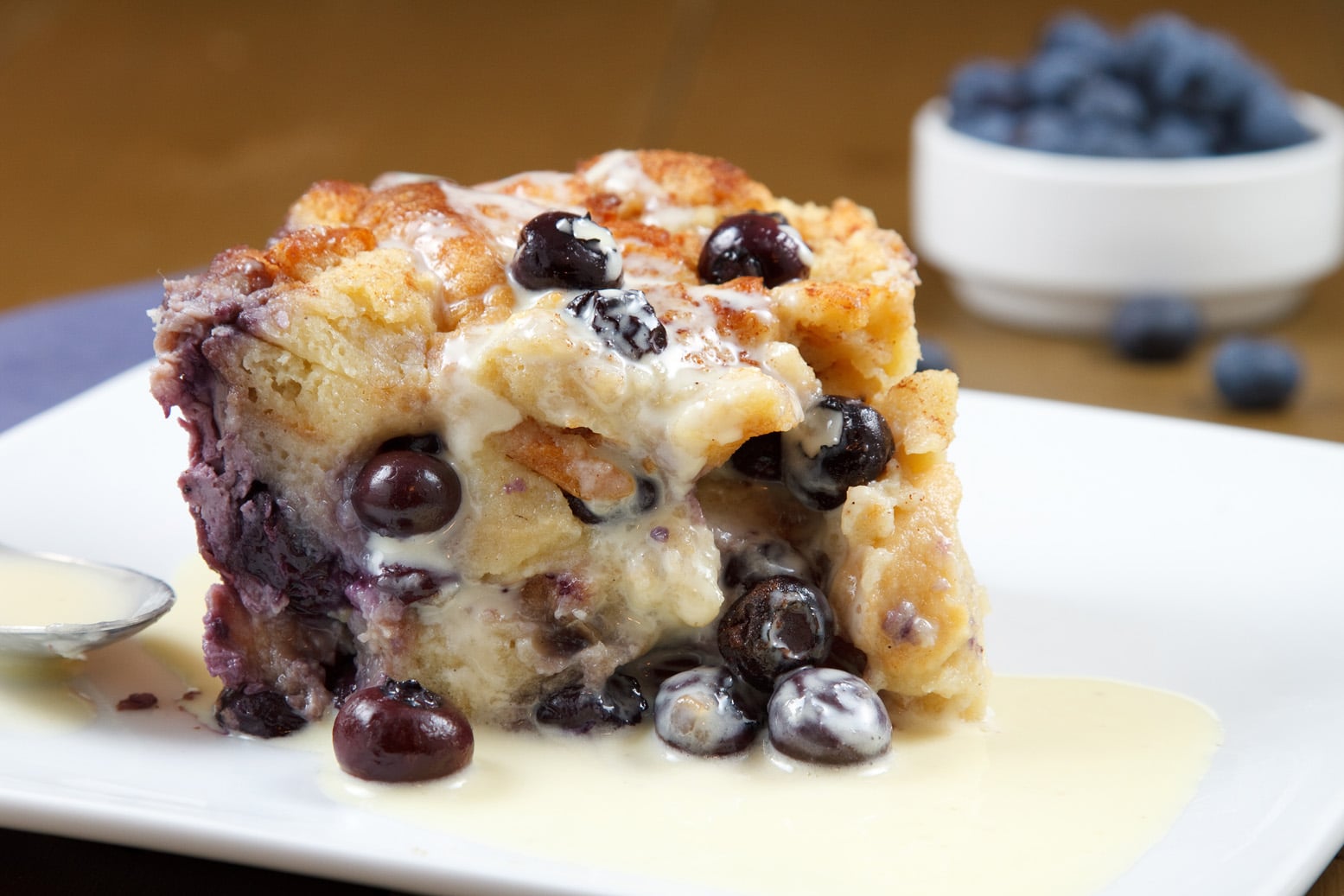 This would also be amazing served with vanilla ice cream or simply homemade whipped cream. But either way, you serve it, serve warm from the oven!
If you enjoyed this recipe you may also like these: