With this year's supply of Blood Orange's coming to an end, I've been getting my fill of those juicy delectable oranges. My first contact with those ruby red-fleshed beauties came on my first trip to Rome when the hotel we stayed at served a red-orange juice that I mistakenly took for grapefruit juice. The juice I had assumed was orange juice turned out to be the grapefruit juice and total confusion ensued.
But it wasn't until my second trip to Italy that I fell in love with blood oranges. On our journey from Rome to Naples one Easter Sunday many years ago onboard, the Circumvesuviana, one of the stops was at Pompeii. It was a fairly warm day and as we got off the train to walk to Pompeii, there was a food truck selling freshly squeezed ice-cold blood orange juice….sigh. I had 3 glasses of that delicious nectar and would go back to Pompeii in a heartbeat, just for more of that perfect blood orange juice. It was without a doubt the best orange juice I've ever had, and that my friends began my love affair with blood oranges!
I have been back to Pompeii since and the tree-lined sidewalks are beautiful, and the town itself quaint and friendly.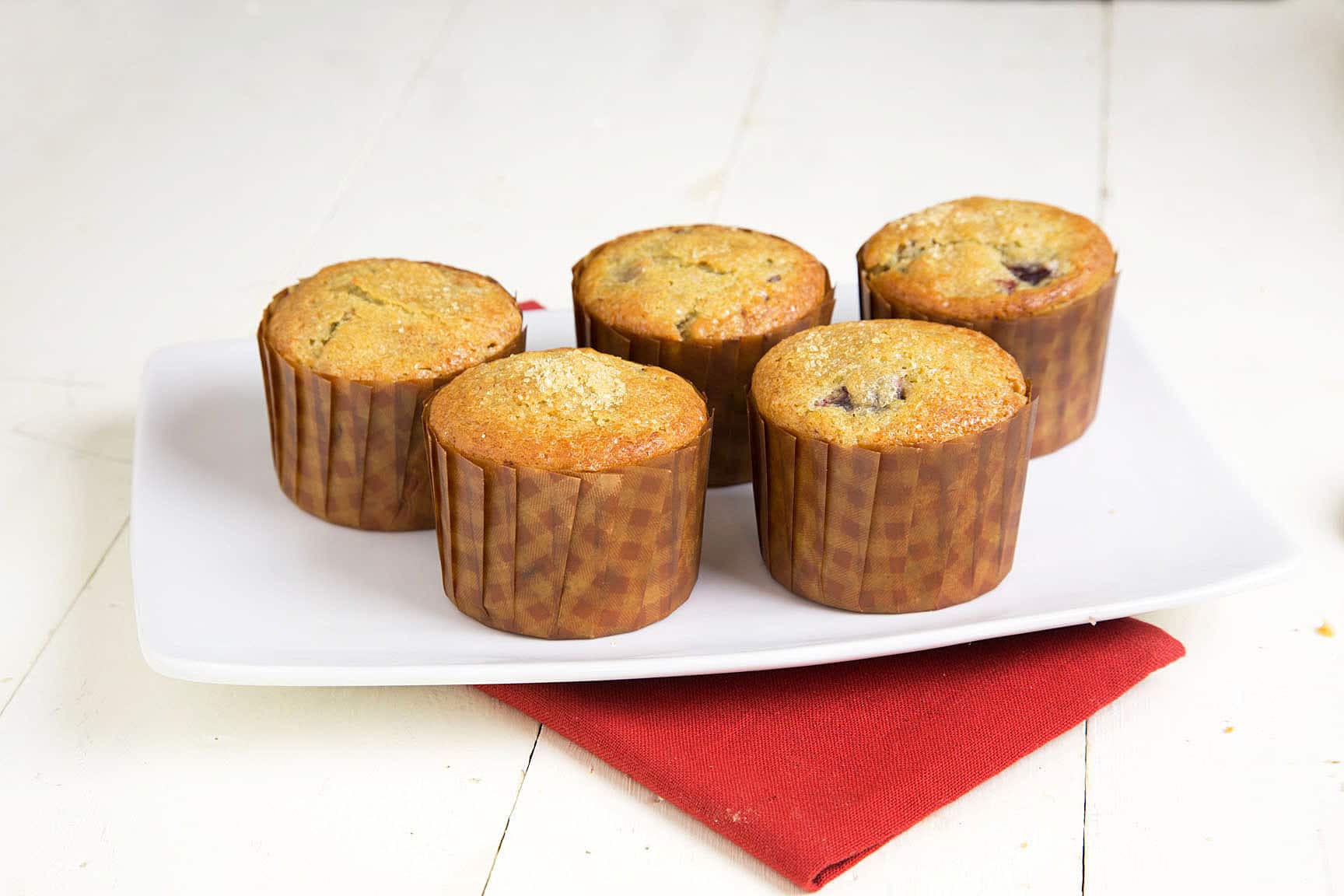 I always look for Blood Orange Juice and every time I see it pre-packaged, I buy it in hopes of finding one that comes remotely close to that perfectly blended blood orange juice I had at the Pompeii train station, but sadly none have even been acceptable as a juice, most being bitter or lacking in flavor. So I patiently wait for the growing season each year and enjoy those lovelies until the season's end. I know most of the Blood Oranges in this country come from Texas or California, and as good as they can be, they just don't compare to the Italian Variety. If we could perfect the Blood Orange and the Sorrento Lemon, I would be in Citrus Heaven!
I decided to use the last of my Blood Oranges (which hadn't been as sweet as I like them) in a muffin, and thinking of my Texas roots I thought of adding one of our other home state treasures the Pecan. The muffins were a nice blend of flavors and a good way to use a less than satisfying blood orange since I could compensate for the lack of sweetness with the other ingredients in the muffin.
Freshly baked muffins are such a wonderful treat and take even less time in the morning if you prepackage the dry ingredients in small ziplock bags. Whenever I make scones or muffins, I always make up one or two extra portions of the dry ingredients for mornings that I stumble down into the kitchen half awake. It makes the process faster and easier! Just do yourself a favor if you try this time-saving method and write what type of mix it is, along with the date you packaged your ingredients on the bag.
These muffins freeze very nicely and give you a second morning of freshly baked muffins to start your day. Of course, I like to toast them before serving if they've been frozen it's a nice way to freshen up the muffin.
More Muffin Recipes You'll Love!