Summertime means Burgertime. And if you're looking for a non meat alternative for friends and family with out all the hassle of making your own Veggie Burgers, I've got the perfect solution. Recently my friends at  Bubba Burgers asked me to try out their new BUBBA Veggie Burgers and give them a chef's opinion on their product. Although this is a sponsored post, all opinions, text and images are 100% mine.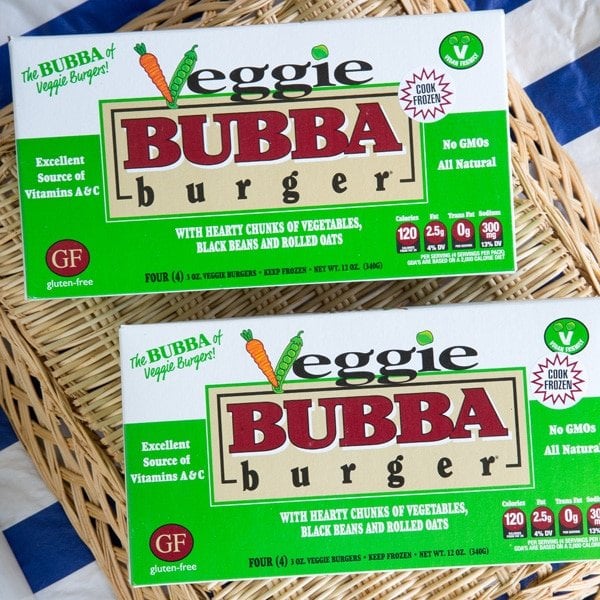 BUBBA Veggie Burgers are not your average Veggie burger. They are made from all veggies and have a great black bean flavor for the perfect alternative option at any cook out! Plus, the BUBBA Veggie Burger has all these great benefits:
No GMO's
All natural
Excellent source of vitamin A & C
Gluten free
Vegan friendly
Low fat
Cholesterol free
No Saturated Fat
Multigrain
Good Source Of Dietary Fiber
2.5 grams of fat
Four (4) 3 oz. burgers per box
Frozen for your convenience – no thawing
What I like best about Bubba Veggie Burgers are the versatility and ease of use. I can easily make any type of burger or sandwich using the the pre made veggie burgers. Can I make my own veggie burgers, sure I can. But the question is why would I when there is such a good product available.
Bubba Veggie Burgers fit into my diet easily and allow me time to do what I want to do rather than spend extra time in the kitchen.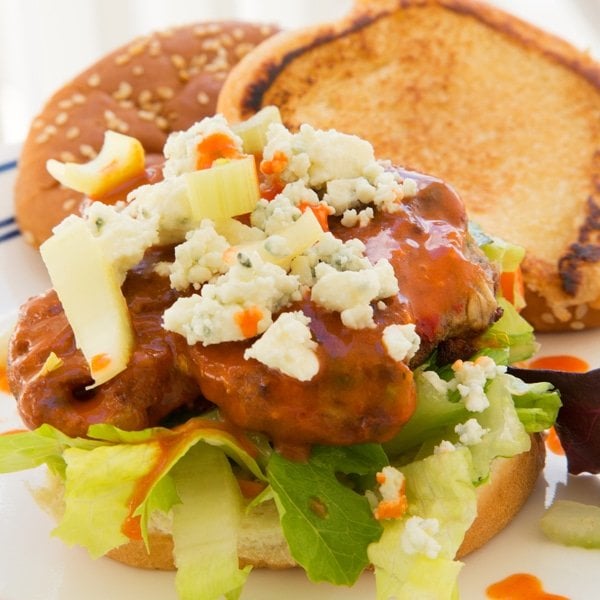 Let's get this party started with a Buffalo Veggie Burger complete with bleu cheese and celery. I used my famous buffalo sauce to dip the burger in allowing it to soak up just enough buffalo sauce.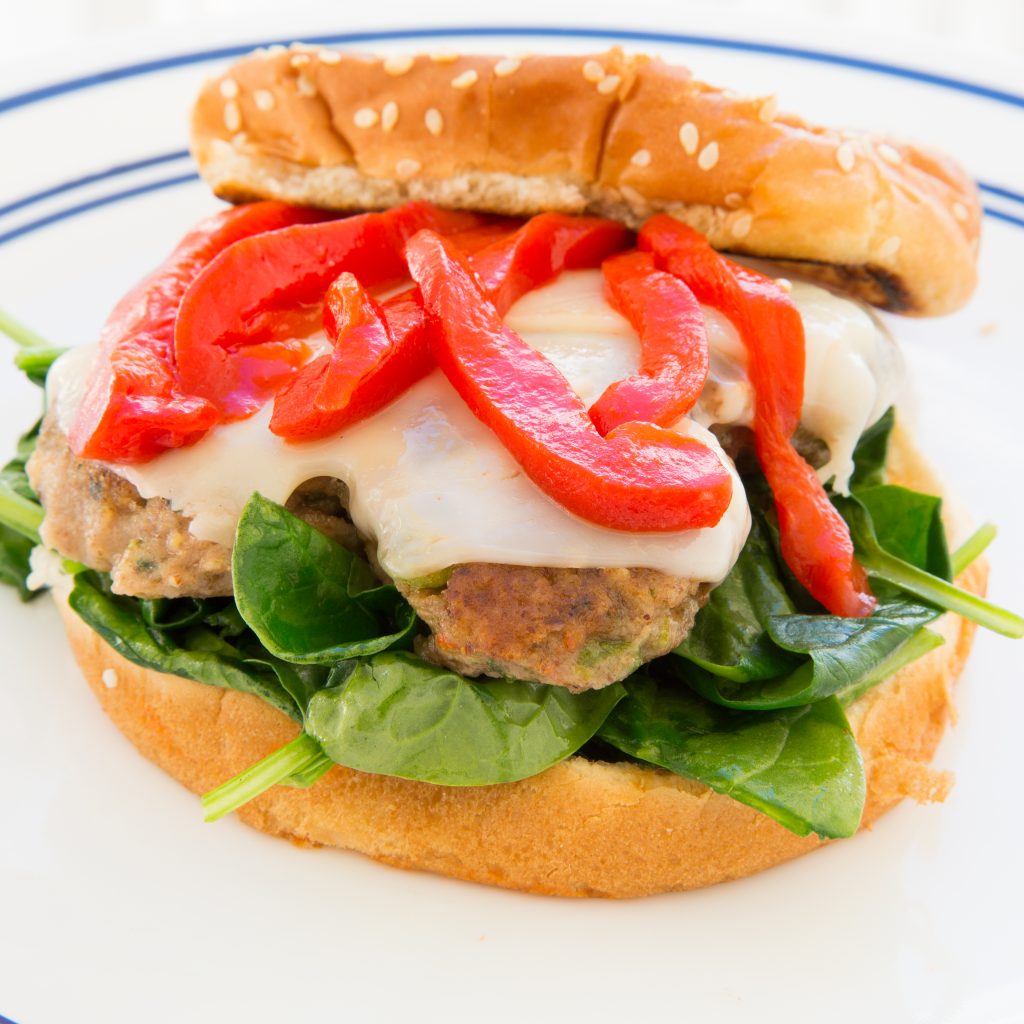 Living in the Philly area for as long as I did, I learned to love a good roast pork sandwich, but the truth is sometimes it was the accompaniments that made the sandwich. So I decided to make a Philly Style BUBBA veggie burger. I started off with a lightly sauteed spinach, the veggie burger seasoned with montreal steak seasoning, then melted aged provolone and roasted red peppers. Now that was one delicious sandwich!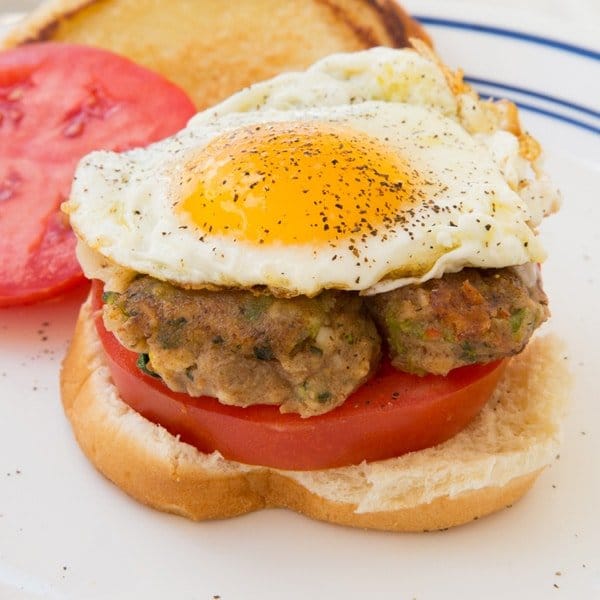 I didn't want to leave the most important meal of the day out, so I came up with a veggie burger breakfast sandwich ( or anytime sandwich), complete with fried egg and a nice thick slice of tomato! Now that's a sandwich that will start off your day right, add in a glass of Florida orange juice and I'm one happy camper!
All the sandwiches are easy to make whether you grill your BUBBA Veggie Burgers, lightly saute or cook them in the oven. All the work is done for you making these delicious burgers so try mixing up your toppings adding your own flair to the meal. I thought next time I'd try a parm style with marinara sauce and mozzarella .
Of course if you want to think outside the box a bit the veggie burgers can be broken up a bit with some taco seasoning and served as a vegetarian taco. The options are limitless if you think of the veggie burger the same way you do a beef burger and once again its as simple as taking it out of the freezer.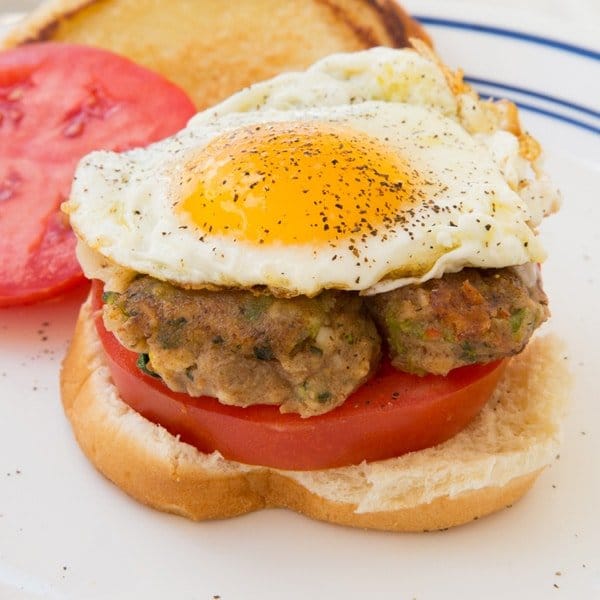 Print Recipe
BUBBA Veggie Burger Sandwiches
Ingredients
Buffalo Style Veggie Burgers
Famous Buffalo Sauce
4

ounces

Hot Sauce of your choice

ounces

½ stick unsalted butter

2

1

ounce

honey

1

cup

mixed lettuce

3

tablespoons

bleu cheese crumbles

2

tablespoons

chopped celery

optional
Philly Style Veggie Burger
2-

BUBBA Veggie Burgers

2

cups

fresh baby spinach

2

ounces

roasted red pepper strips

2

slices

aged provolone cheese

1

tablespoon

Montreal Steak Seasoning or seasoning of your choice
Breakfast Veggie Burger
2-

BUBBA Veggie Burgers

2

large organic eggs

1

tablespoons

olive oil

1

slices

large tomato cut into thick

2

slices

cheese your favorite style

hot sauce

optional
Instructions
Sautee or Grill the BUBBA Veggie Burgers 4-6 minutes per side until an internal temperature of 165 degrees is reached
Buffalo Veggie Burger
In a saucepan melt the butter then add the honey and turn off the heat

Add in hot sauce and using a wire whip blend until fully incorporated into the butter/honey mixture.

You can heat this sauce if you want it hotter, but at this temperature the sauce will cling really well to the veggie burger. If you let the sauce get too hot it will break and separate into an oily mess!

Set aside sauce until ready to coat the veggie burger.

Get buns ready with a handful of mixed lettuce on the bottom of the bun

Put the fully cooked burger into buffalo sauce coating it fully on both sides.

Place buffalo burger on top of lettuce

Top the veggie burger with bleu cheese crumbles and chopped celery

Serve immediately and enjoy!
Philly Style Veggie Burger
season veggie burgers with montreal steak seasoning and prepare per instructions above

saute spinach in a little olive oil until slightly wilted and place on bottom half of bun

melt cheese on veggie burger then place on top of spinach

top with roasted red pepper strips

serve immediately and enjoy!
Breakfast Veggie Burger
Place thick slice of tomato on bottom of bun

Prepare veggie burger as described above, melt cheese on burger, place on top of tomato

Fry egg in a little olive oil and add on top of burger, season with sea salt and black pepper

Serve immediately with your favorite hot sauce and enjoy!