One of my favorite veal dishes to make and to eat is Veal Saltimbocca. The literal translation of Saltimbocca is "Jump in the Mouth" and that certainly is a great way to describe the flavors of this easy to make Restaurant Style Dish!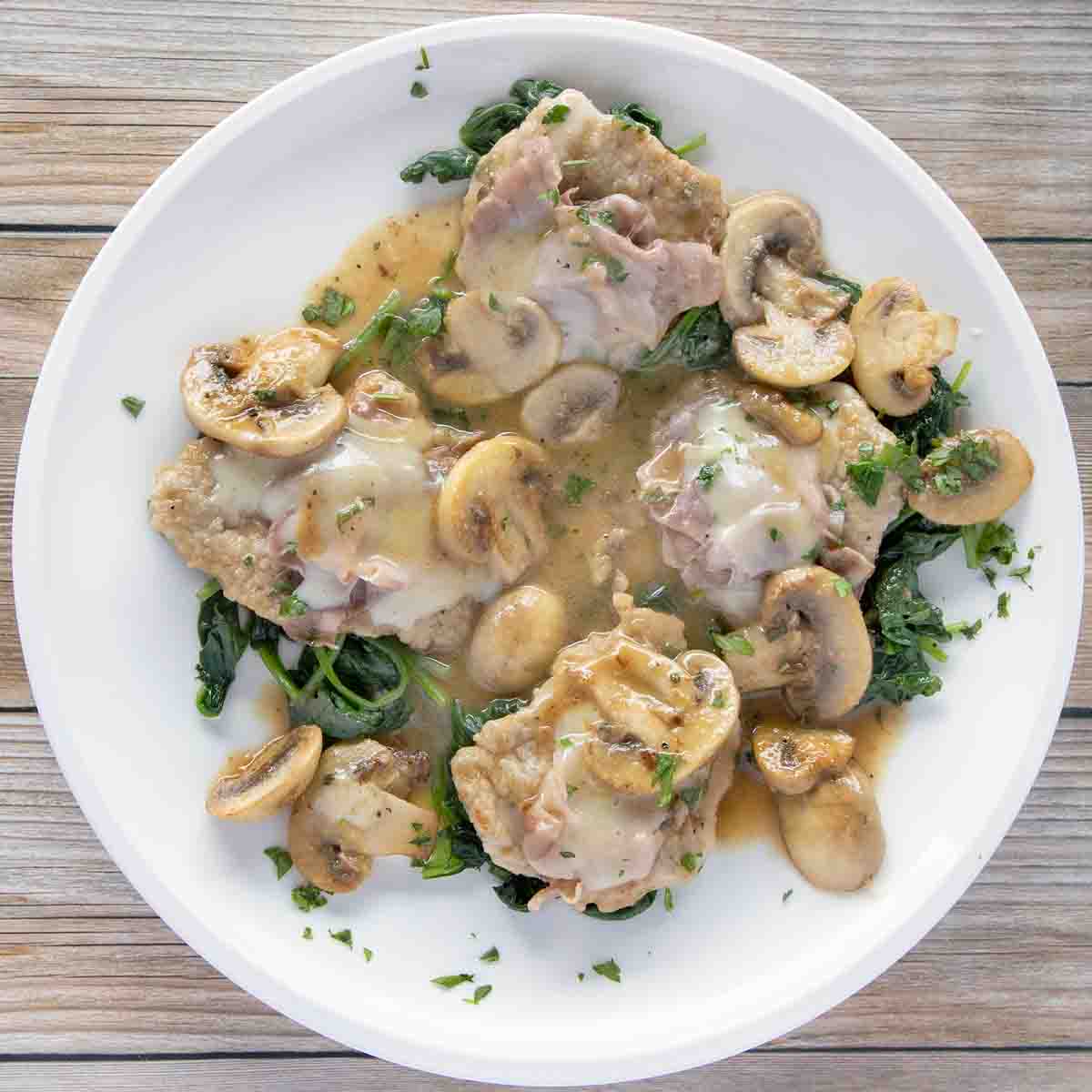 Most restaurant owners would want you to think that you couldn't begin to make this dish at home in your kitchen. But the truth is, you can make this dish faster than picking up take-out and at a fraction of the cost.
What Ingredients do I need to Make Veal Saltimbocca?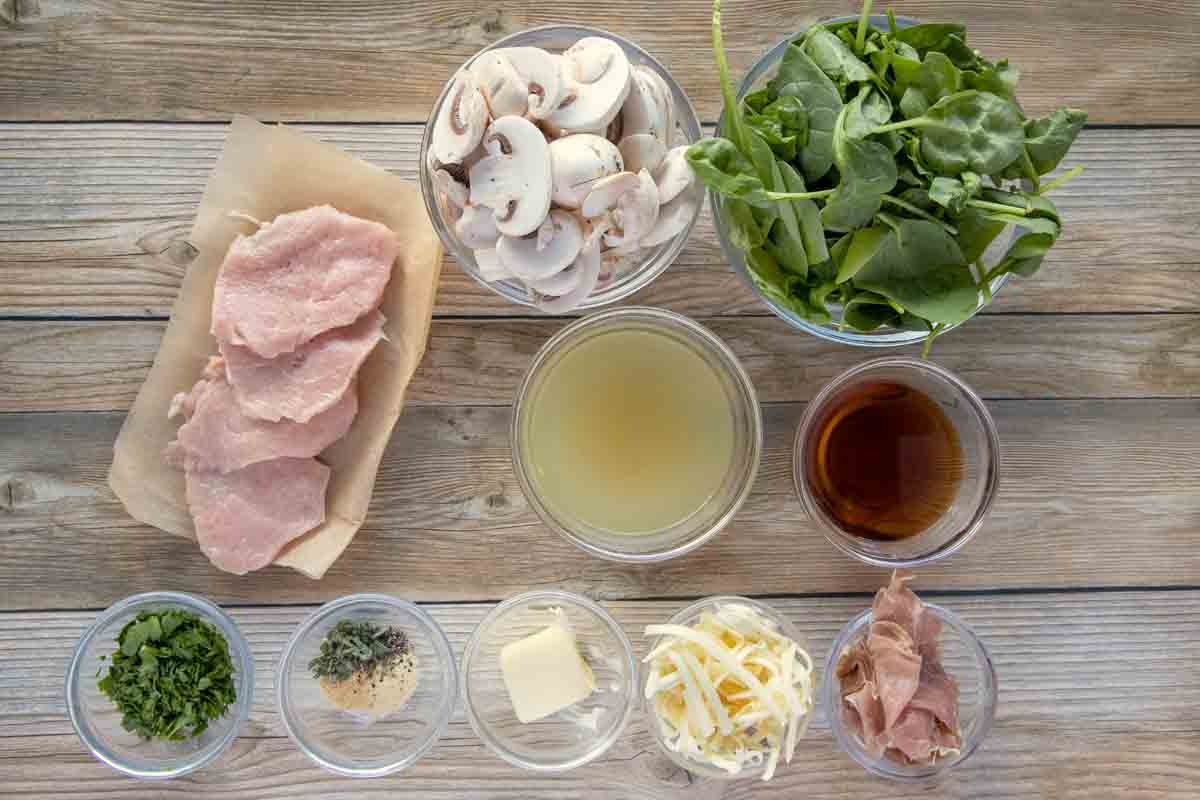 Let's start by gathering the ingredients we need to make Veal Saltimbocca. In Chef Speak this is called the "Mise en Place" which translates to "Everything in its Place".
Not only does setting your ingredients up ahead of time speed up the cooking process, it also helps ensure you have everything you need to make the dish.
Do I have to use prosciutto and fontina to make this dish?
No, you don't, but these are the traditional ingredients. You can leave out the prosciutto and use your mozzarella instead of fontina. But trust me and make it the traditional way before you adjust the recipe.
How do I make Veal Saltimbocca?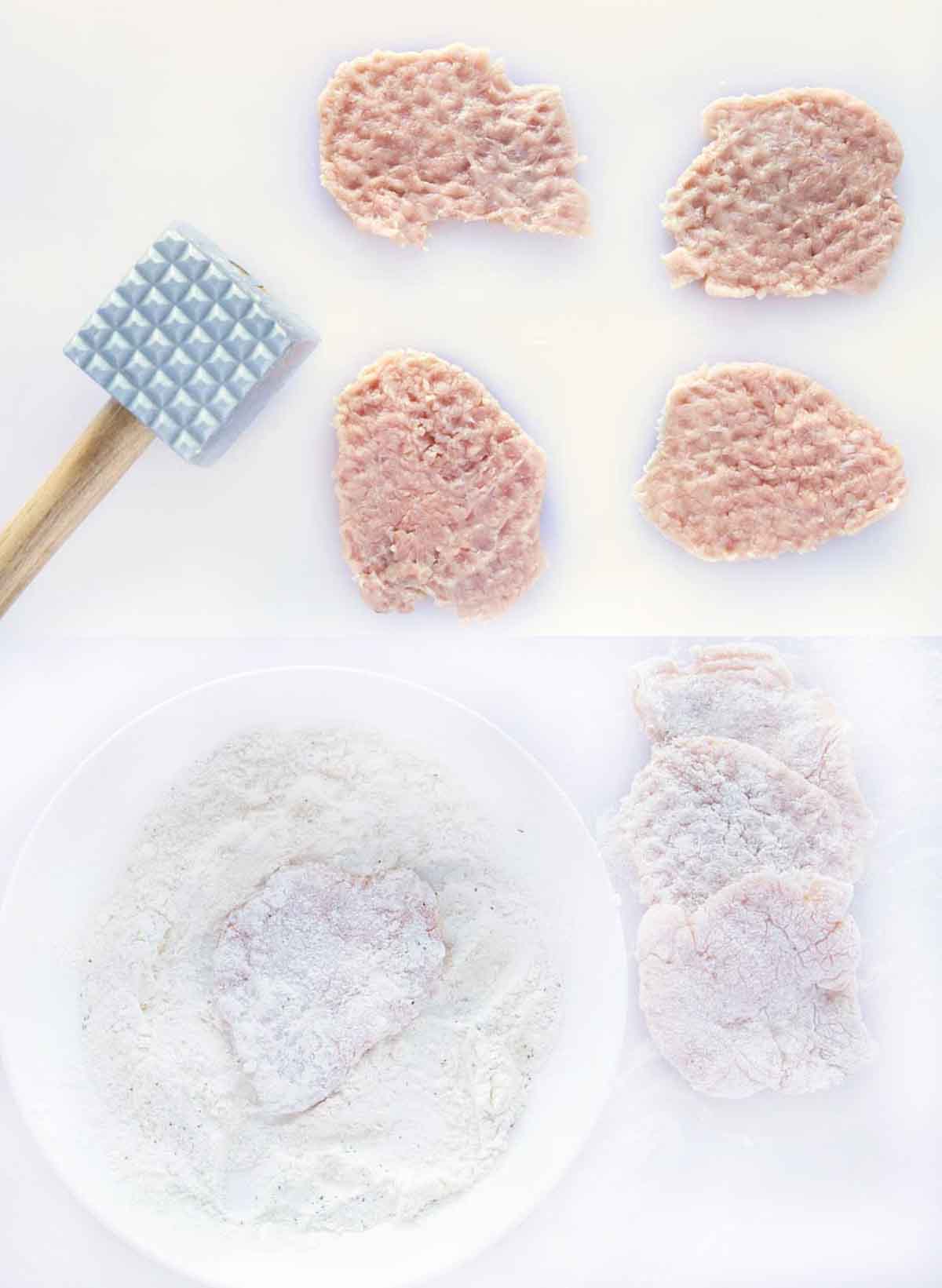 The first step is to cut the veal into medallions and pound them thin using a meat hammer. Then dredge the pounded veal in flour seasoned with salt and pepper.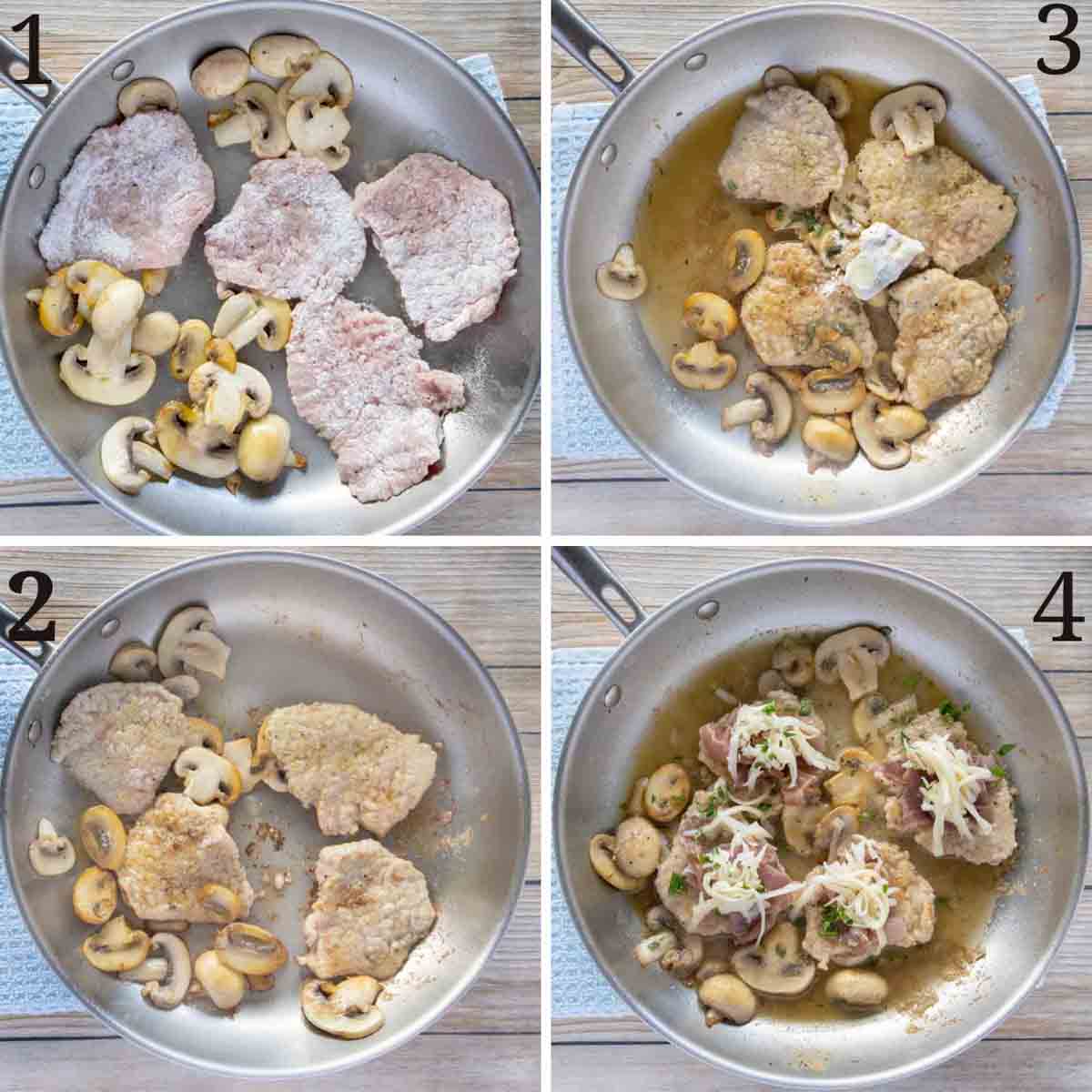 Saute the mushrooms in olive oil over medium-high heat until they're almost fully cooked. Add the floured veal to the pan.
When the veal has been cooked on both sides, add the marsala to the pan. This will deglaze the pan and stop the cooking process. Remove from the heat.
Add the chicken stock and seasonings to the pan. Reduce the heat to medium and continue to cook allowing the sauce to reduce.
Take the butter and coat it in flour pressing flour into the butter and add to the sauce (this is called a beurre manie) it will thicken the sauce and the butter will impart a rich flavor
Turn the heat to low and top each veal medallion with thinly sliced prosciutto and shredded fontina cheese
Cover the pan and allow the cheese to melt.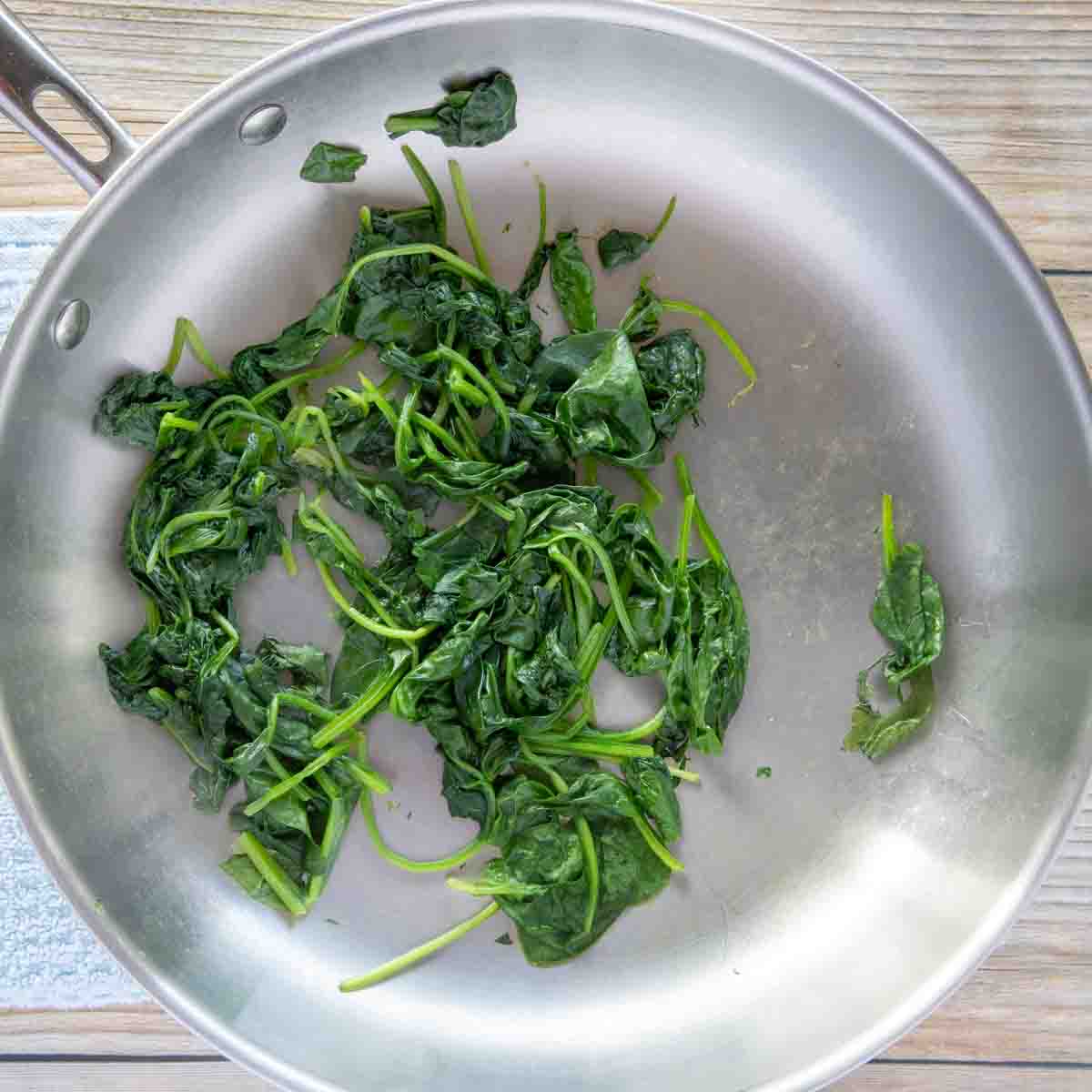 While the veal is cooking or before you start the veal.
Using another saute pan add in a little olive oil and the baby spinach, saute until completely cooked and set aside (make sure you drain off any extra oil)
*you can use water instead of oil if preferred.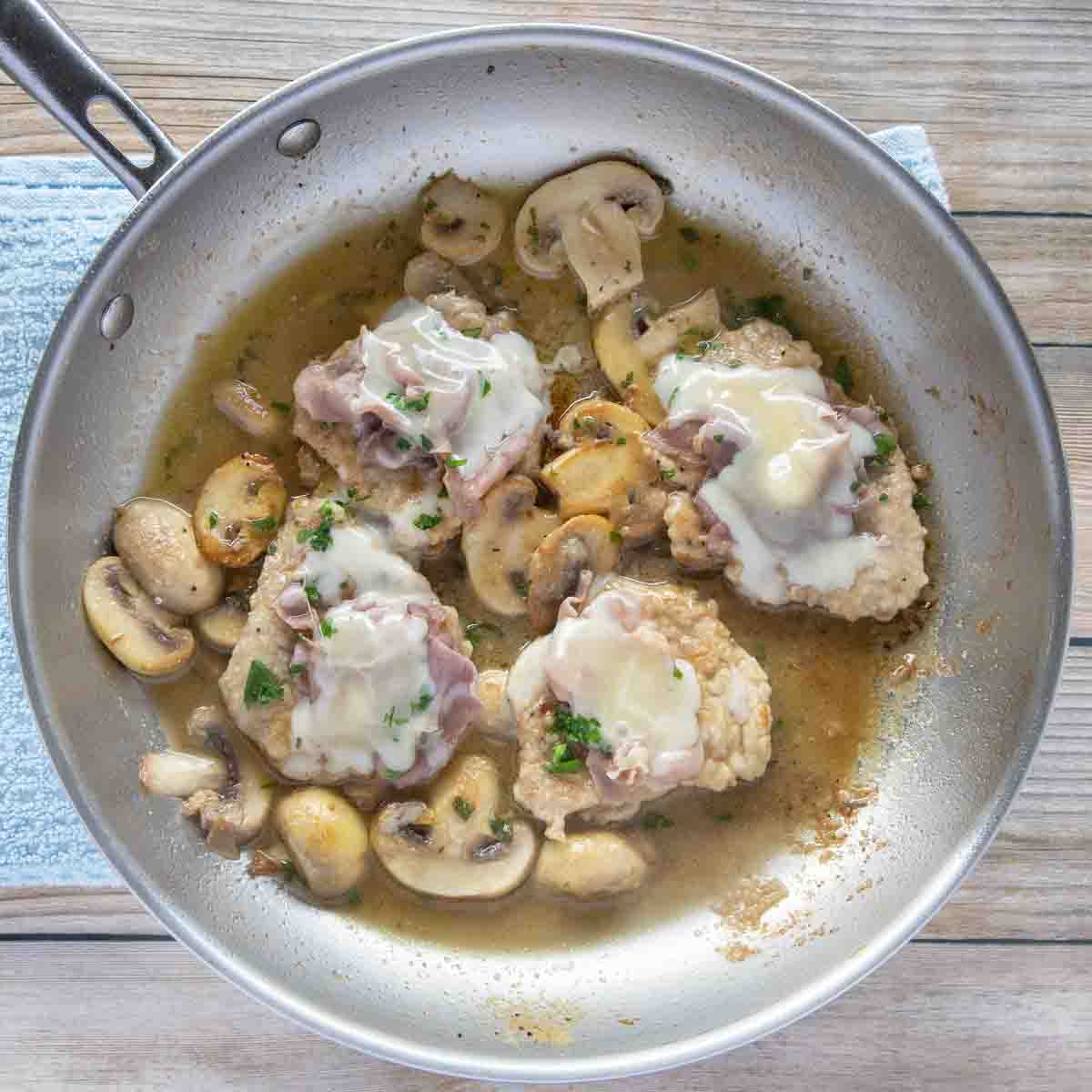 Remove the lid from the pan when the cheese has melted.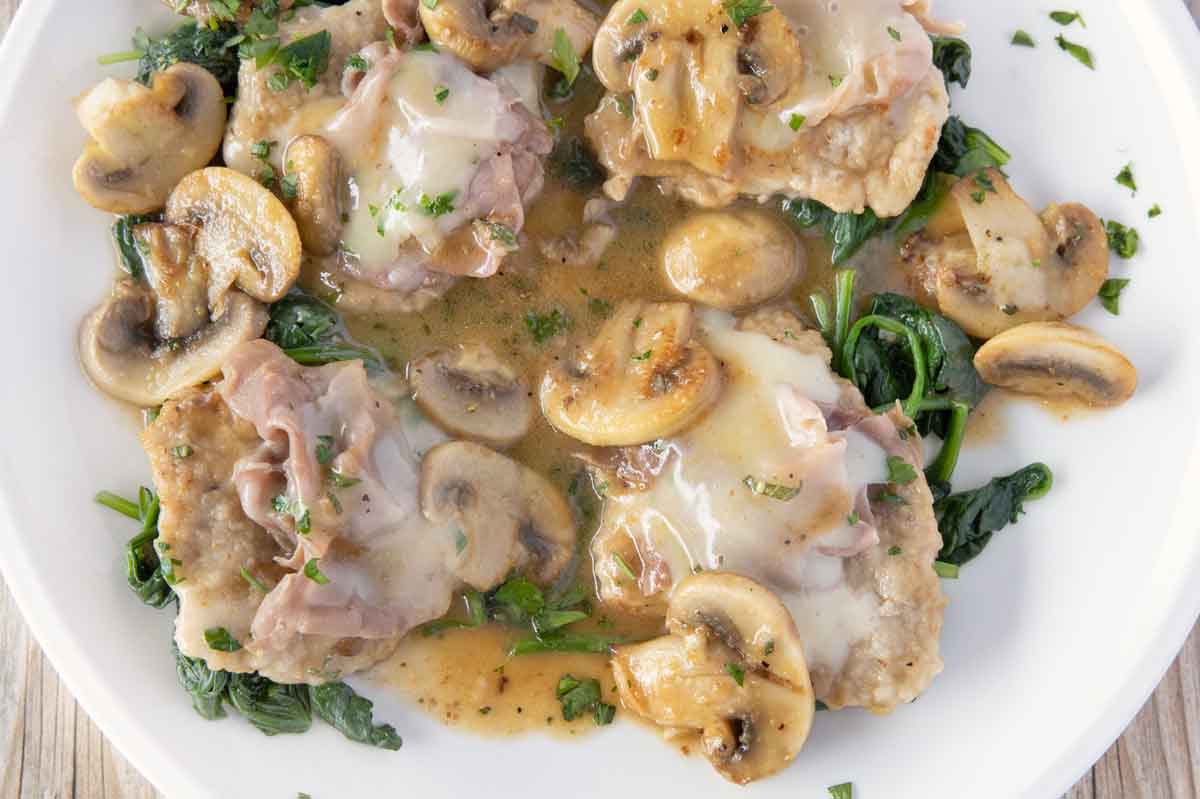 Place a portion of the spinach on a plate and place the finished veal saltimbocca on top of the spinach and you're ready to enjoy this delicious restaurant-style dish!
MORE RESTAURANT STYLE RECIPES YOU'LL LOVE!