Veal Milanese, also known as Cotoletta alla Milanese, combines tender veal cutlets quick fried to a golden brown with a seasoned crispy golden crust, creating an incredible mouthwatering culinary experience. This iconic classic Italian dish is simplicity at its best.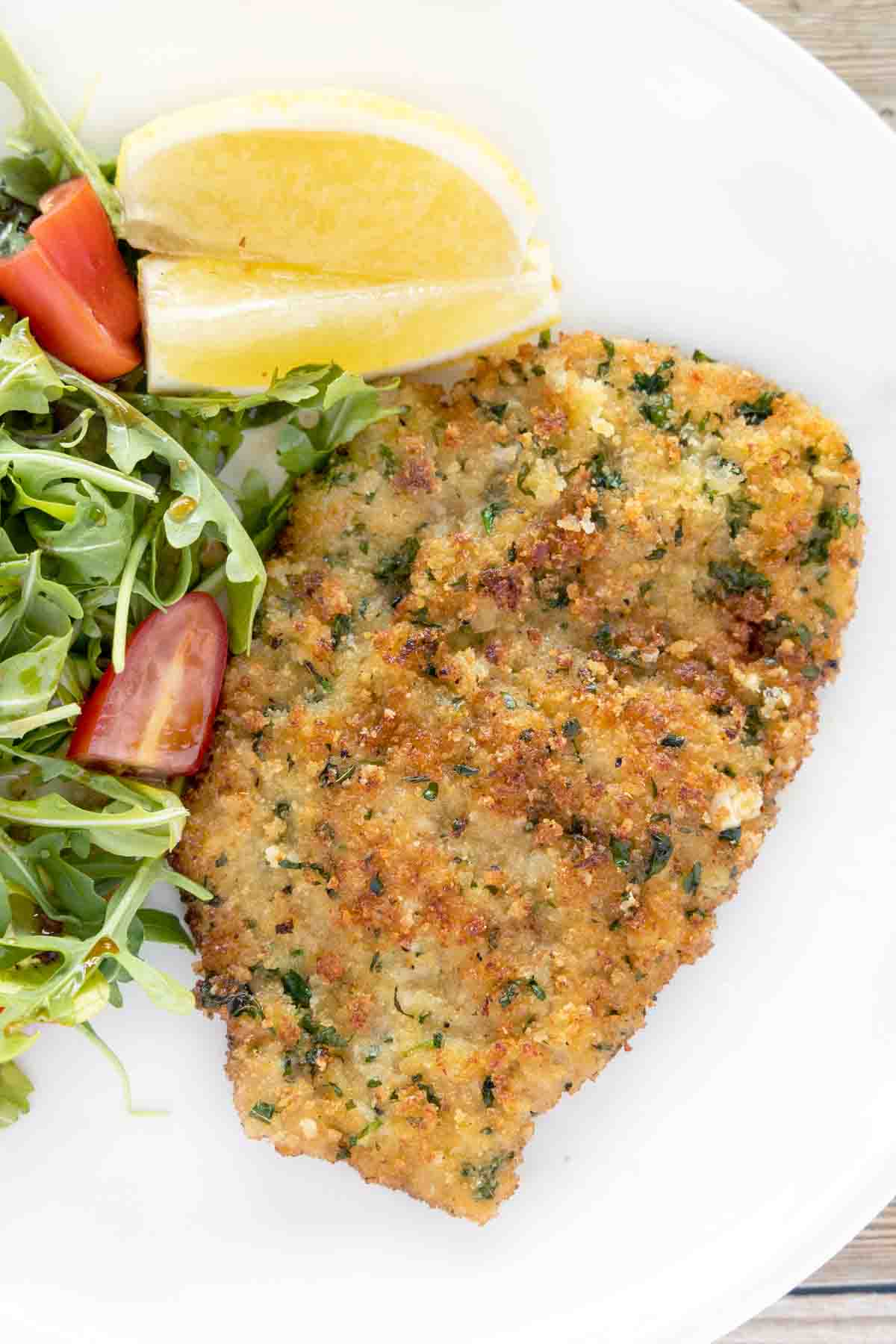 With every bite of my Veal Milanese, you'll discover a delicious blend of savory seasonings and a golden, crispy crust with a hint of lemon that's impossible to resist. After one bite, you'll agree that this is the best Veal Milanese Recipe!
If you love classic Italian veal dishes, you'll love my Veal Saltimbocca!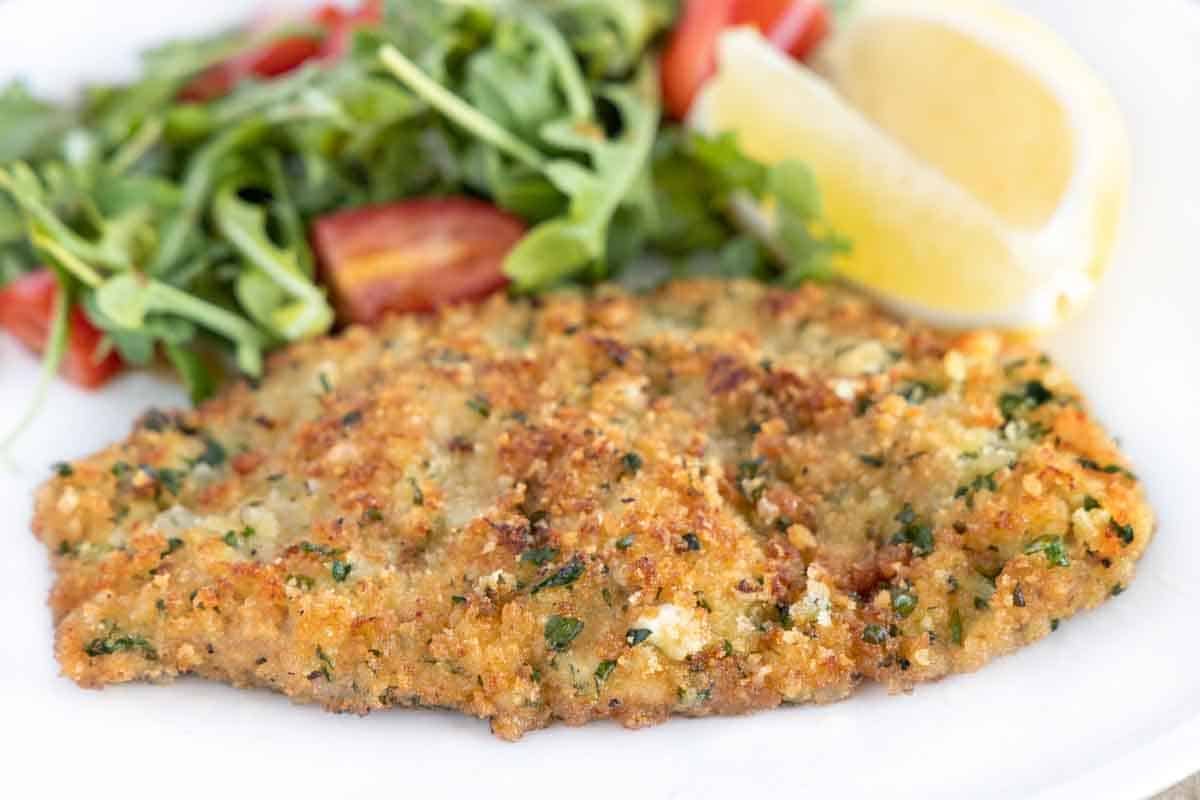 Elevate your dining experience and impress your guests with this timeless Italian delicacy. Although Veal Milanese is a simple dish, it's a true culinary masterpiece that's sure to leave a lasting impression with your friends and family.
If you love a good veal chop, the Milanese style is a delicious way to prepare them.
Ingredients to make Veal Milanese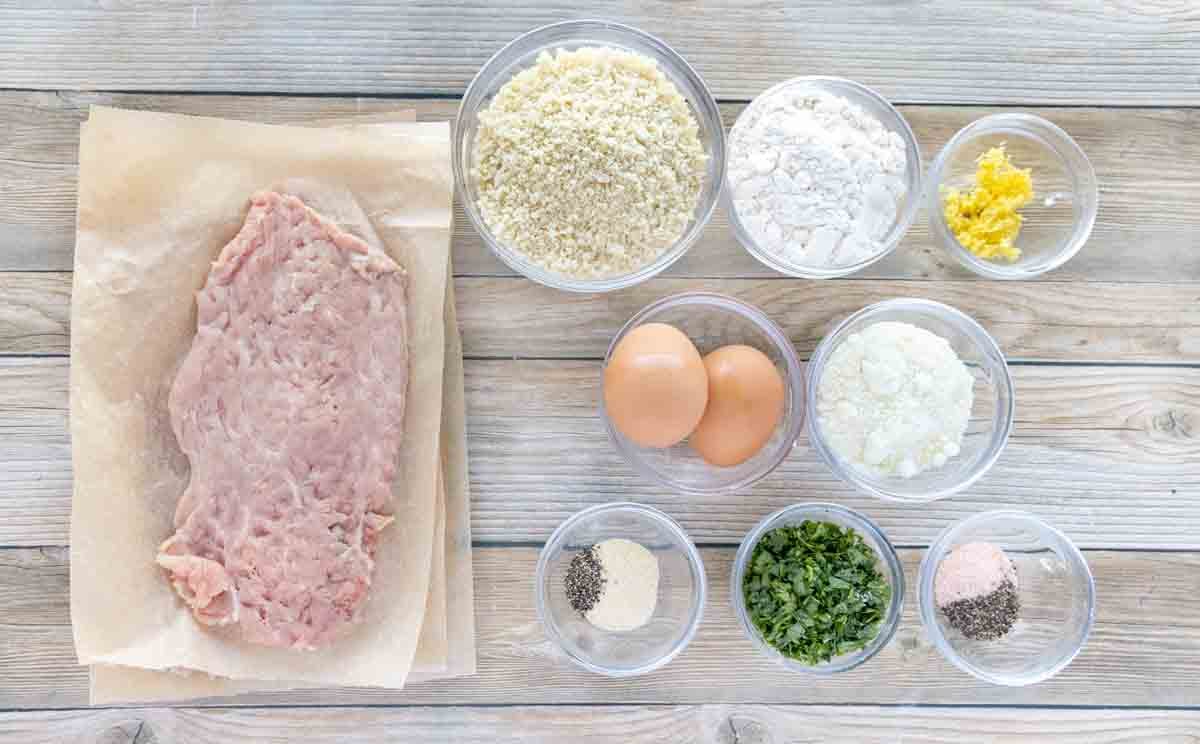 Let's start by gathering the ingredients we need to make Veal Milanese. In Chef Speak, this is called the "Mise en Place," which translates to "Everything in its Place."
Not only does setting up your ingredients ahead of time speed up the cooking process, it also helps ensure you have everything you need to make the dish.
How to make Veal Milanese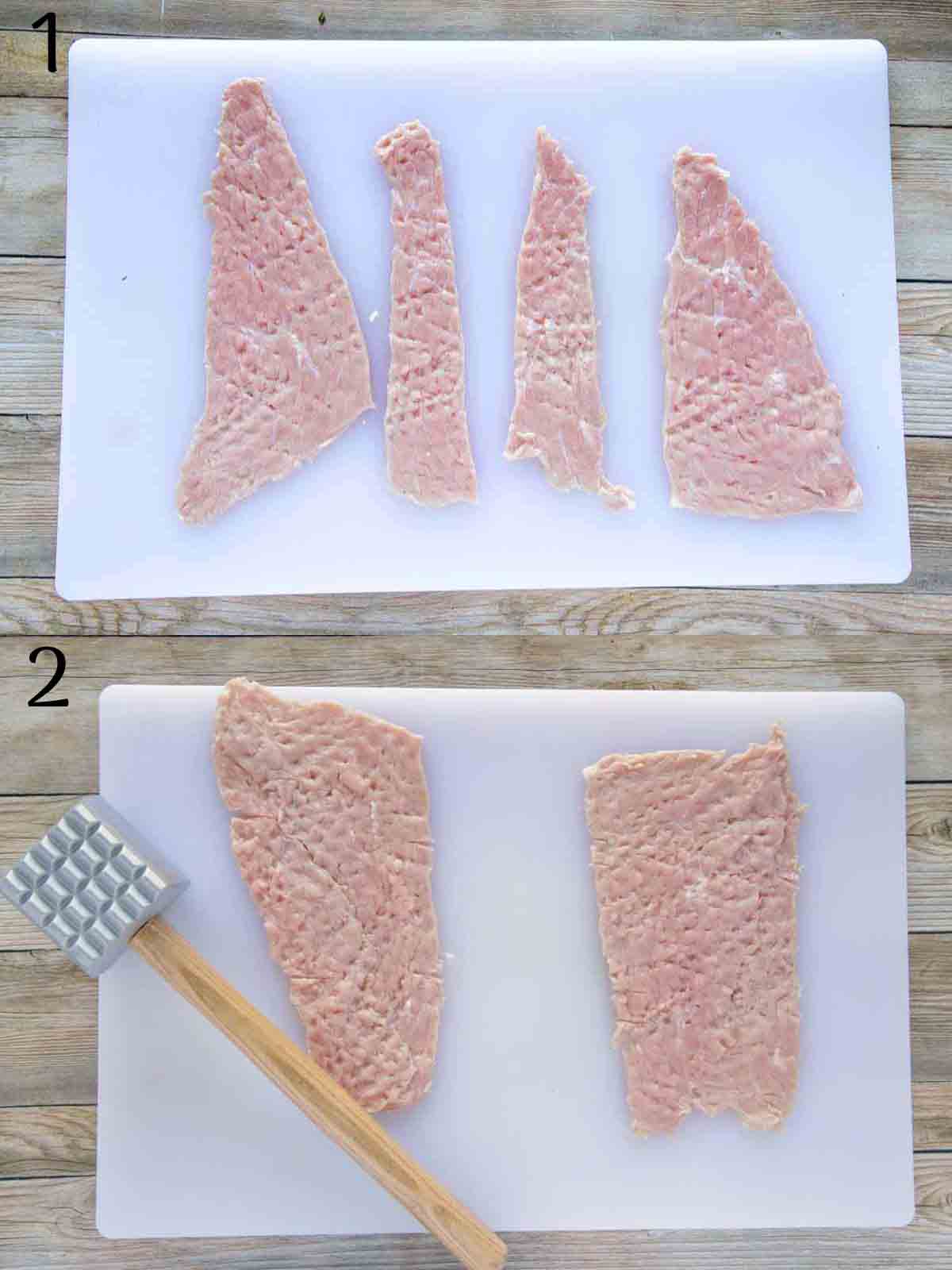 Using a meat hammer (meat tenderizer), pound out the veal slices. Depending upon the size of the veal slices, you may need to add two pieces together.
This is done by pounding out each piece, then seaming them together by overlapping the pieces and pounding them out a little more.
This cut of veal is sometimes referred to as veal scallopine.
This post includes affiliate links. As an Amazon Associate, I earn from qualifying purchases.
This is the meat hammer I recommend, and if you're looking for a good cutting board, this is the one I use.
Breading Station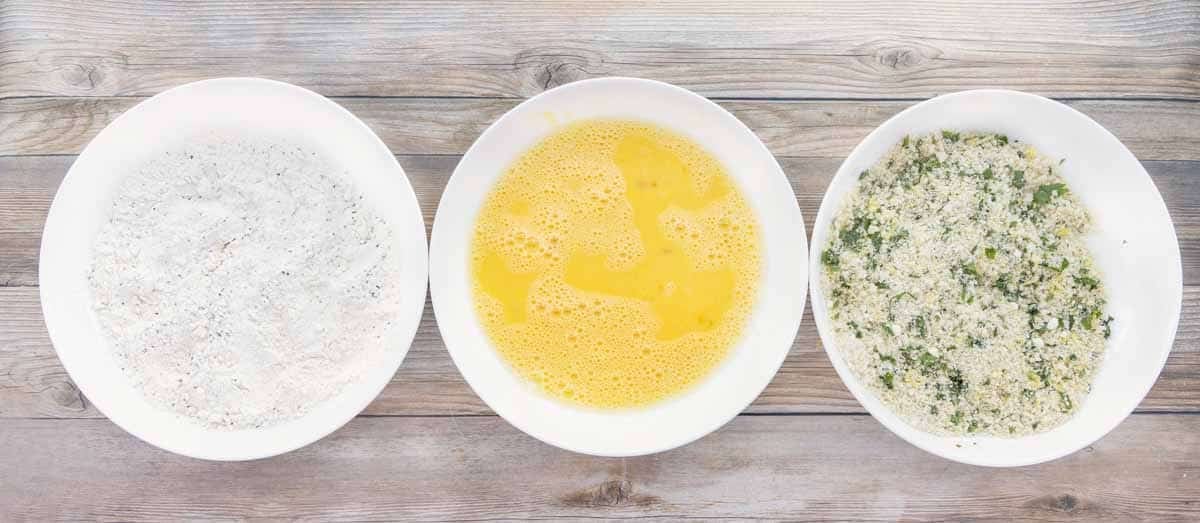 Mix the flour, salt, and pepper together in a shallow bowl
Lightly beat the two eggs with ¼ cup of milk or water for the eggwash in the second bowl.
Mix panko bread crumbs, romano or parmesan cheese, garlic powder, onion powder, black pepper, parsley, and lemon zest together until well blended in the third shallow dish.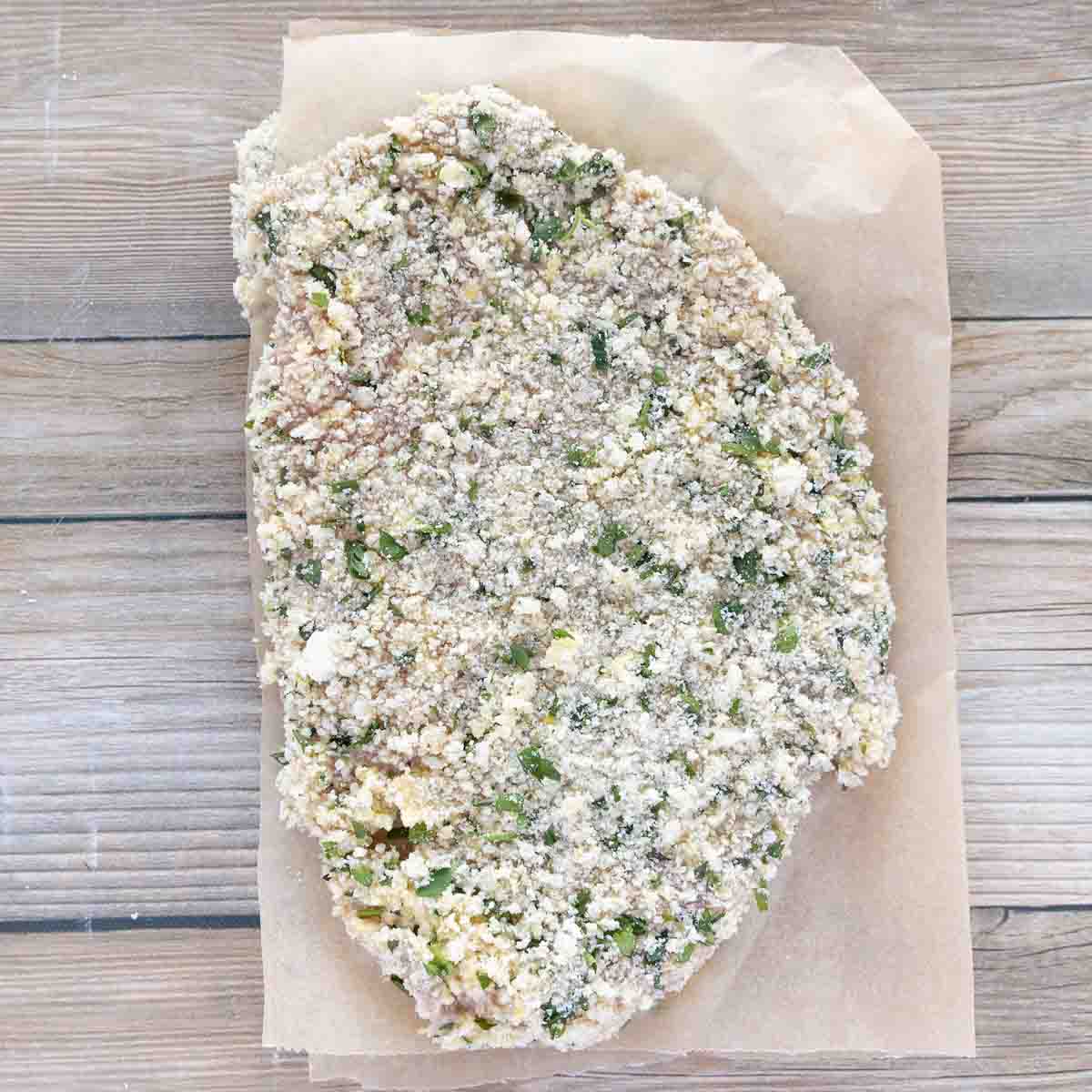 Coat the veal cutlets with the seasoned flour. Then place the piece of veal in the egg mixture and finally in the bread crumb mixture.
Make sure you get a good coating of each ingredient on the veal, completely coating them.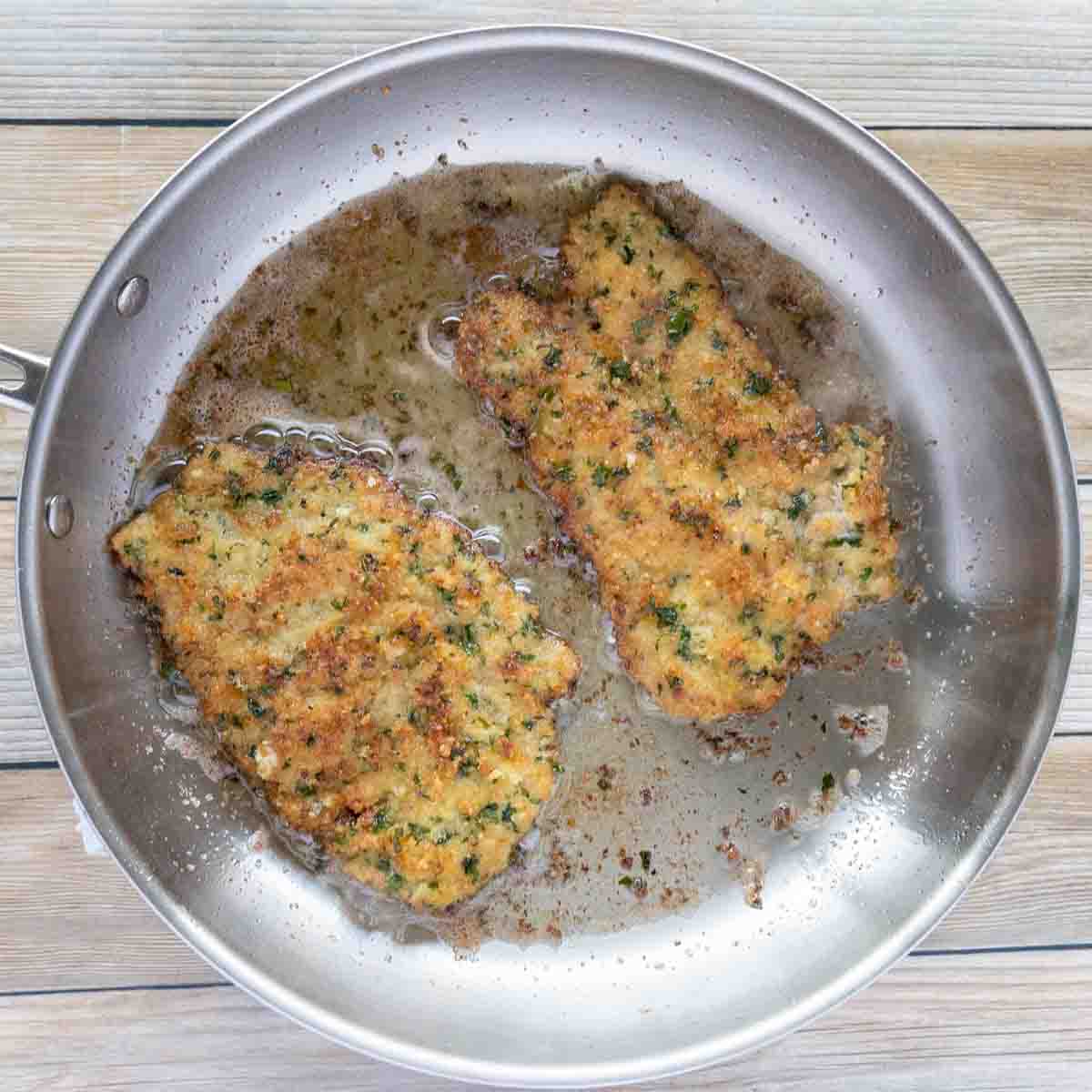 Add ½ cup of vegetable oil (or olive oil) to a large skillet, then place it over medium-high heat.
When the oil is hot, carefully place the Italian breaded veal cutlets into the frying pan and saute until golden brown (about 2 minutes per side).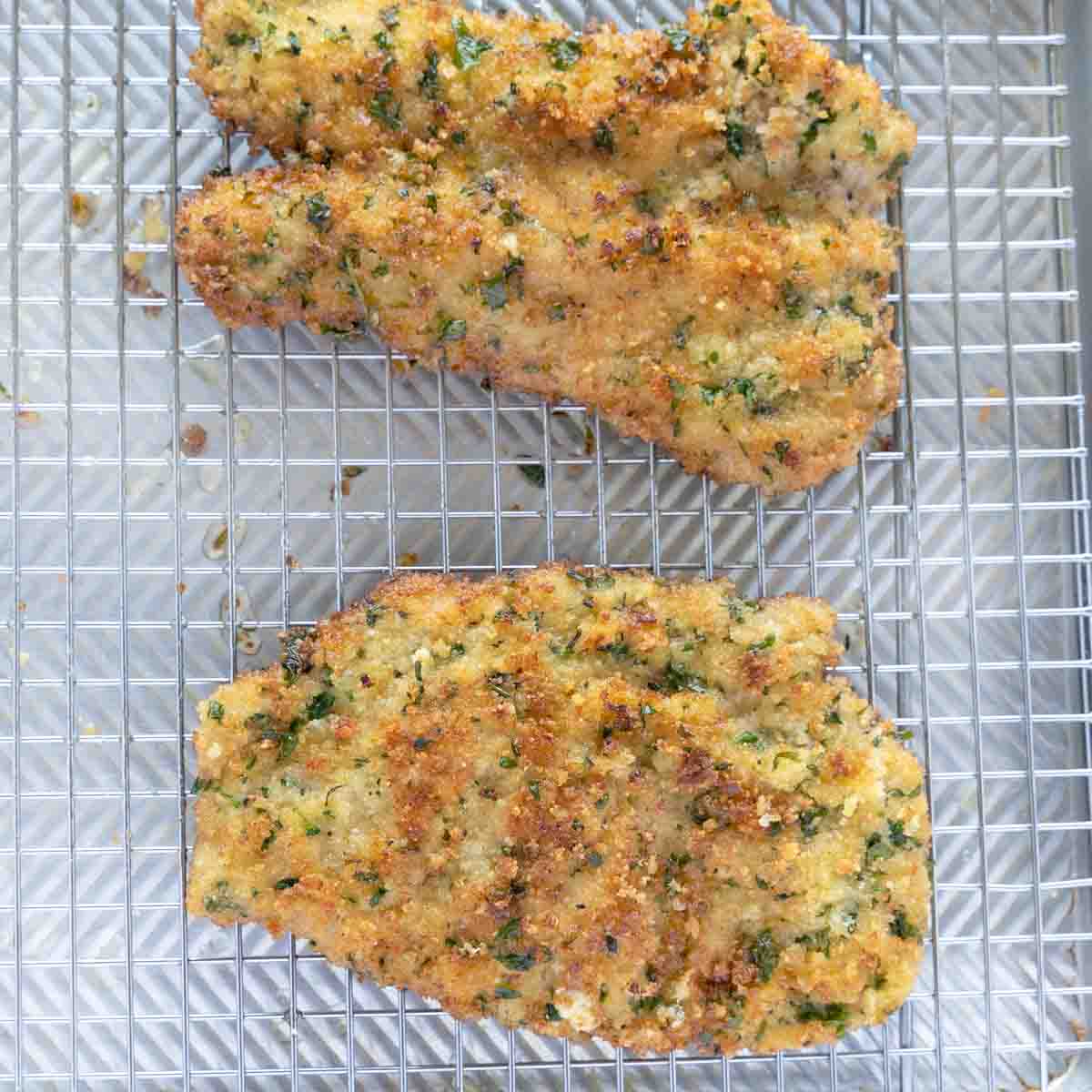 Remove the fried breaded veal cutlet from the pan and place them on a wire rack (or paper towels) to drain for one minute.
If you are cooking in batches and need to keep them warm, set your oven at 225 degrees and keep them on the wire rack in the oven until ready to serve.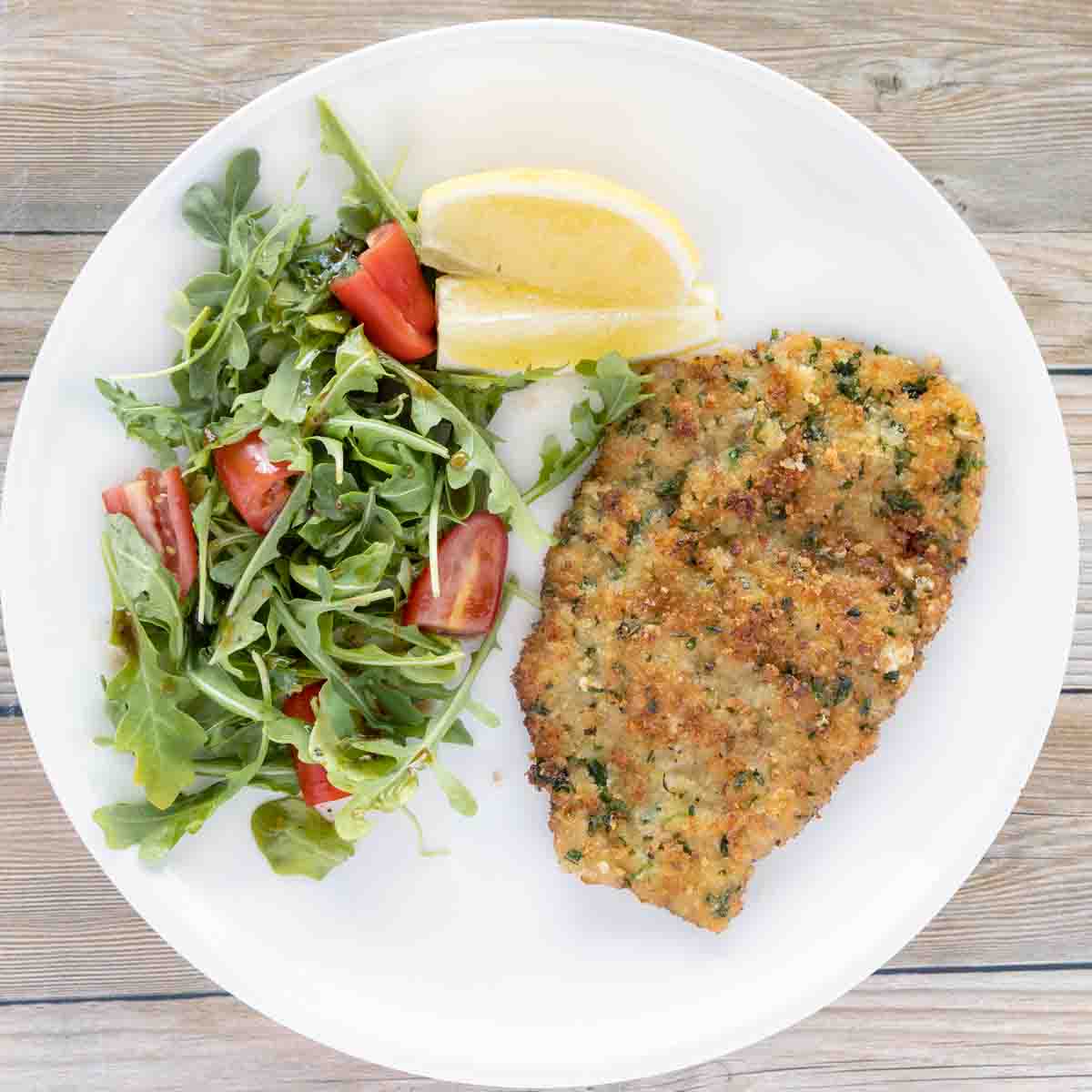 Veal Milanese is a timeless classic dish that continues to impress with its simplicity and irresistible taste. The combination of tender veal, crispy breading, and a hint of citrus creates a delicious home dining experience that will rival your favorite Italian restaurant.
I swerved my Veal Milanese with an arugula salad, the flavors really complement each other. And don't forget the lemon wedges, a squeeze of fresh lemon juice really adds to the flavor of the veal.
Recipe FAQ's
What is Veal Milanese?
Veal Milanese finds its origins in Milan, Italy, and is also known as "Cotoletta alla Milanese" in Italian. Thin veal cutlets are coated with seasoned flour, egg wash, and seasoned bread crumbs, then quick fried till crispy and golden brown.
What does Milanese style mean?
Milanese (or Milanesa) style means dredging thin slices of floured meat into an egg mixture and seasoned breadcrumbs. The meat is then quickly pan-fried until golden brown and crispy.
What is the traditional accompaniment to veal Milanese?
The traditional accompaniment to Veal Milanese is a simple salad of arugula and cherry tomatoes dressed with lemon juice and olive oil. This fresh and tangy salad complements the richness of the breaded veal cutlet.
More Recipes You'll Love!