During the seventies and eighties, veal parm was my favorite Italian-American dish. But don't expect to find this dish if you travel to Italy. Invented by Italian immigrants, it could be found in just about every Italian restaurant in the country.
A testament to the United States, the land of plenty. Where meats were no longer considered a luxury. And veal was the king of meats.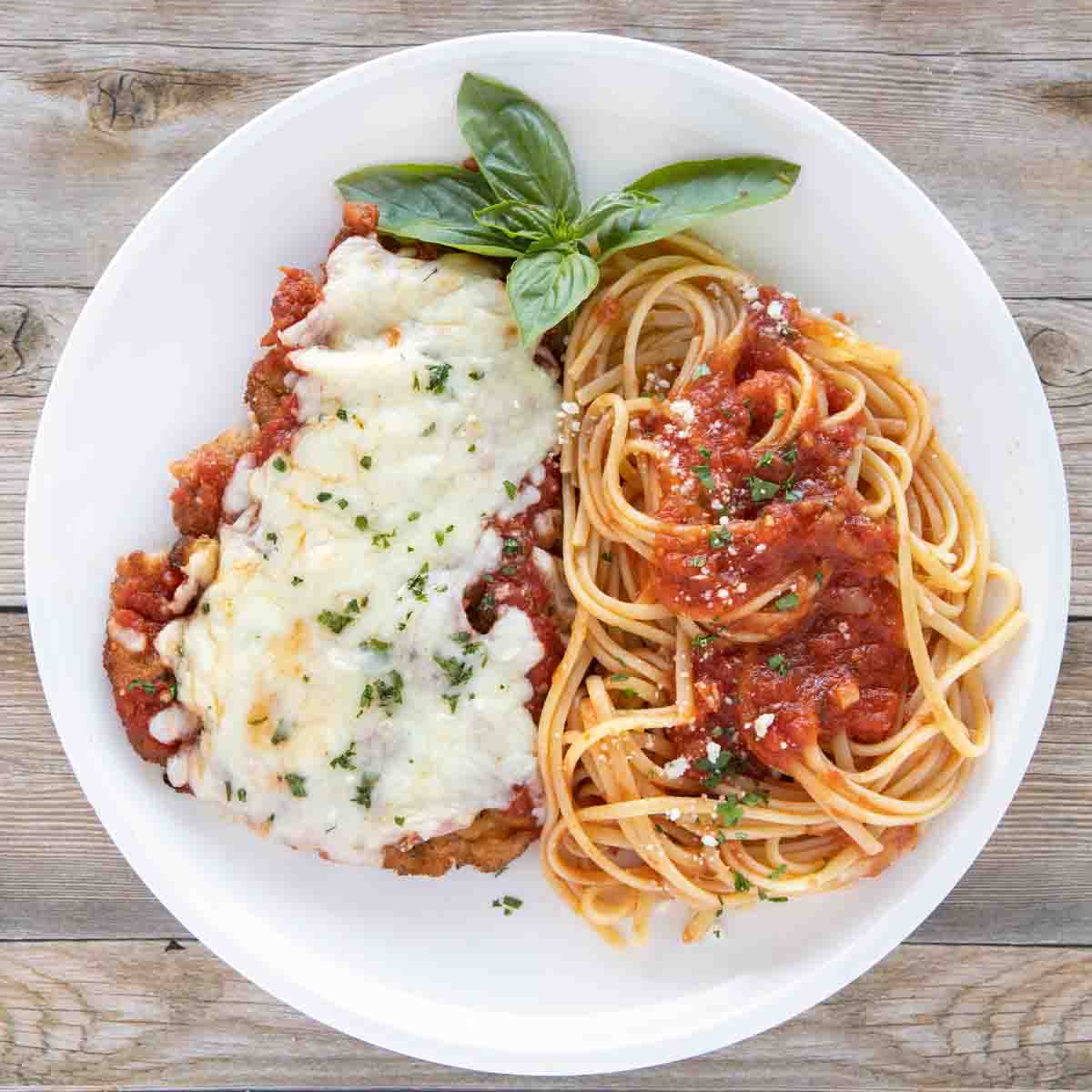 There's something magical about veal parmesan, it's the perfect combination of flavors. Every forkful a culinary delight……sigh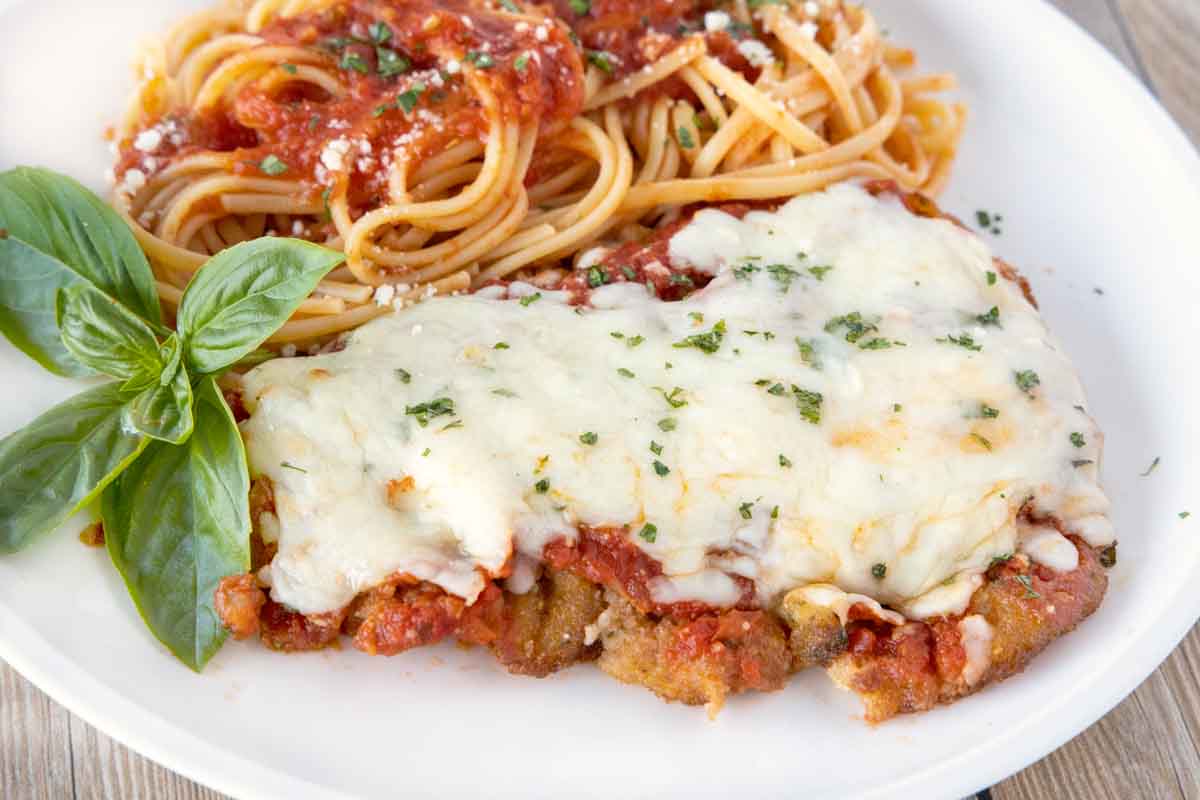 And if that wasn't enough, veal parm is always accompanied by spaghetti or linguini with marinara sauce. It doesn't get any better than that.
What Ingredients do I need to make Veal Parm?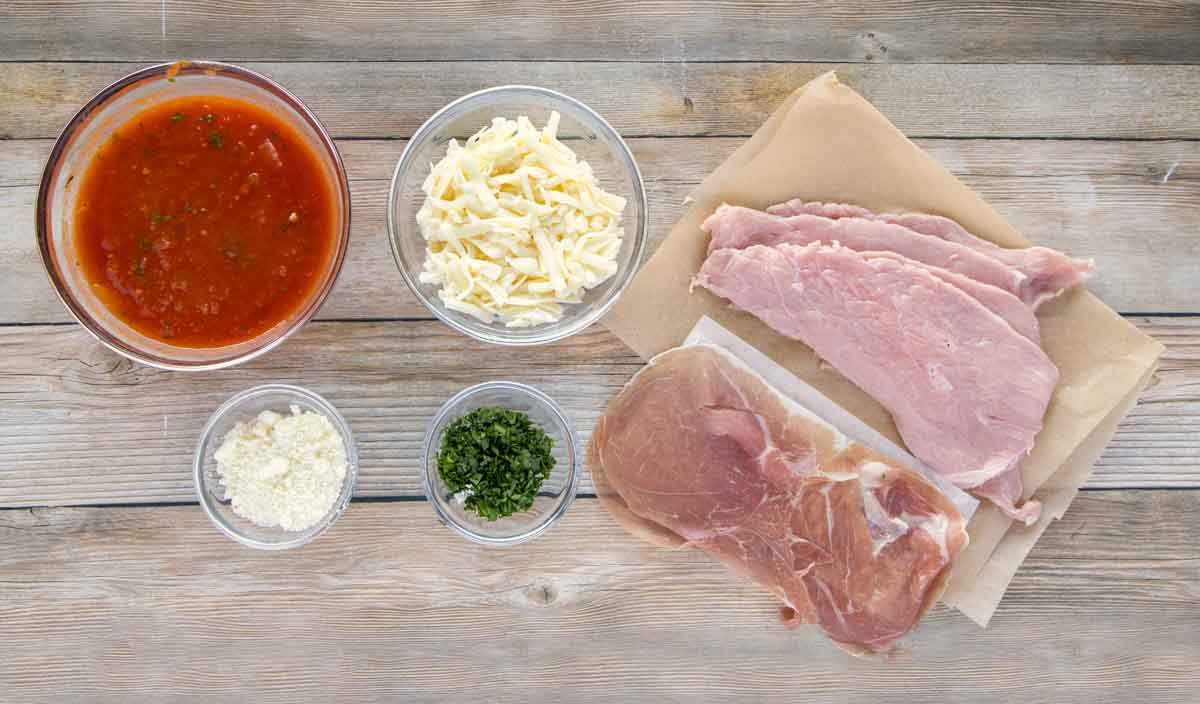 Let's start by gathering the ingredients we need to make Veal Parmigiana. In Chef Speak this is called the "Mise en Place" which translates to "Everything in its Place".
Not only does setting your ingredients up ahead of time speed up the cooking process, it also helps ensure you have everything you need to make the dish.
Do I have to use prosciutto to make veal parm?
No, you don't. The addition you'll find in my veal parm recipe, that most recipes don't include is prosciutto.
The first Italian cookbook I owned was Mama Leone's Italian cookbook (Published in 1967). To me, it was the holy grail of cookbooks and where I learned to make veal parmigiana (with prosciutto).
How do I make Restaurant Style Veal Parmesan?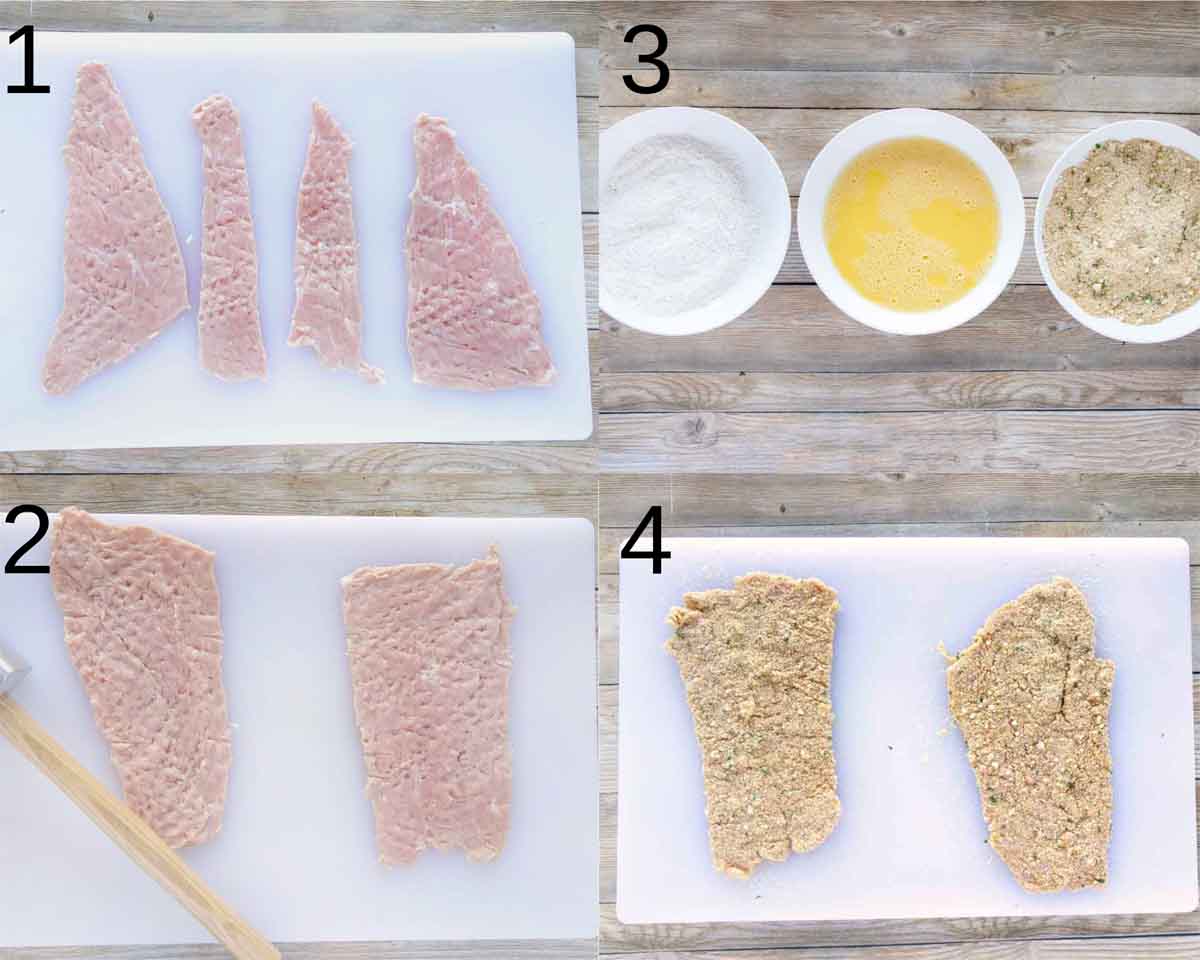 The first step is pounding out the veal slices. Depending upon the size of the veal slices you may need to add two pieces together.
This is done by pounding out each piece then seaming them together by overlapping the pieces and pounding them out a little more.
After setting up the breading station, you're ready to bread the veal. Use flour seasoned with sea salt and black pepper, egg wash (eggs whipped with water or milk), and seasoned bread crumbs.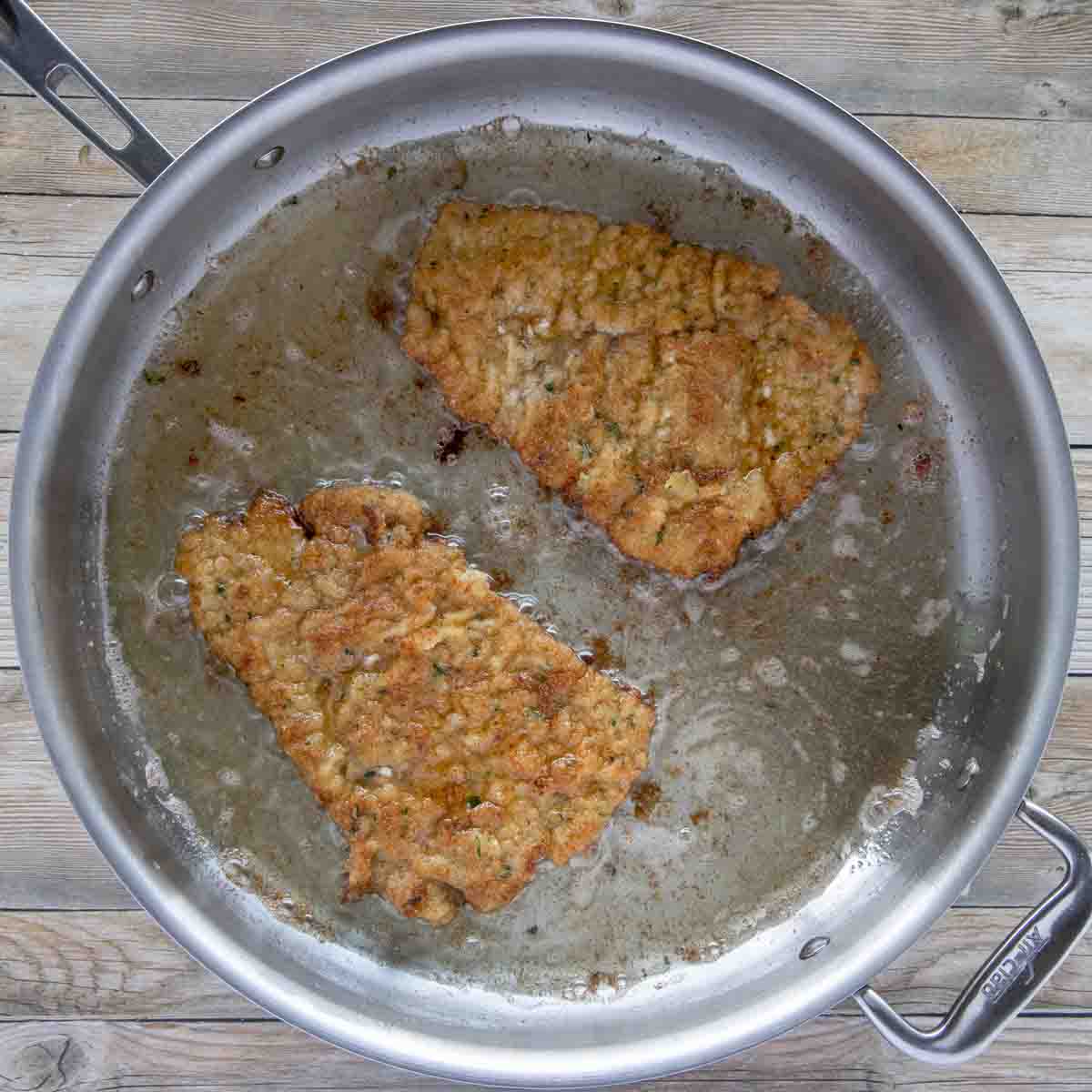 in a large skillet over medium-high heat, pan-fry both sides of the breaded veal cutlet until golden brown.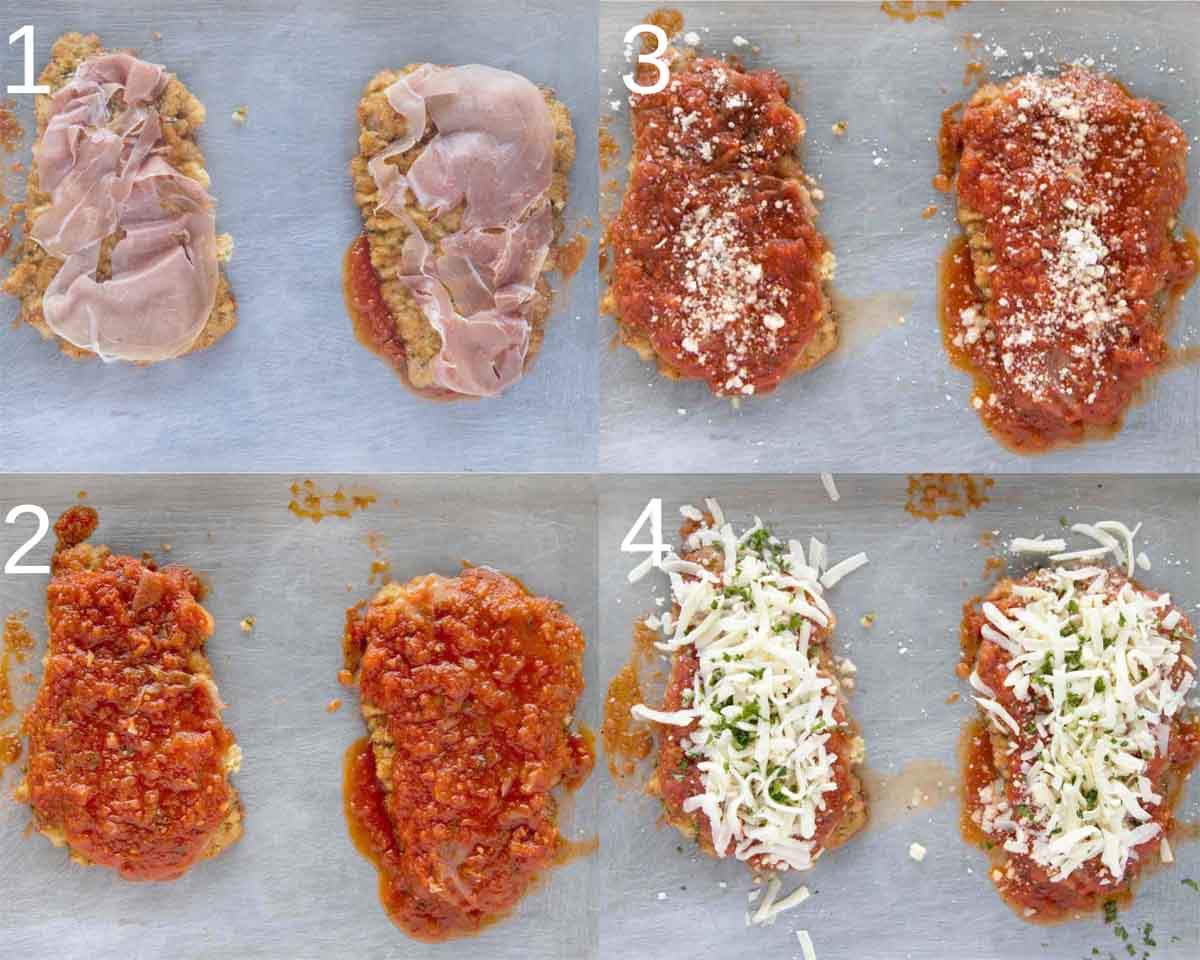 On a sheet pan add a little marinara sauce, placing the fried veal cutlet on the sauce.
Add the sliced proscuitto on top of the breaded veal cutlet.
Top with marinara sauce, then grated Romano cheese.
Finish the veal parm by adding shredded mozzarella and a sprinkle of chopped Italian parsley.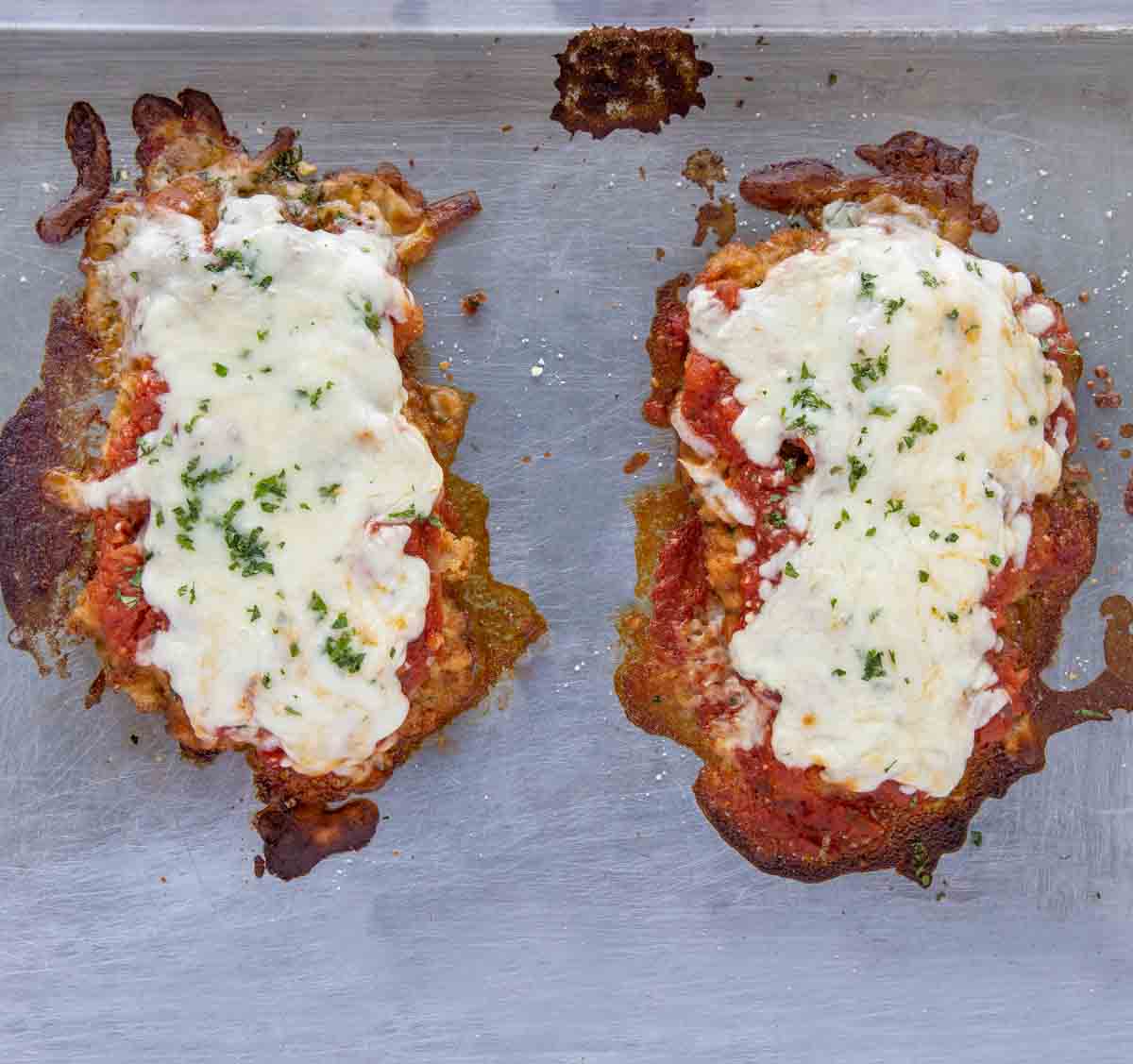 Place into a 350-degree oven for 12-15 minutes or until the cheese has fully melted.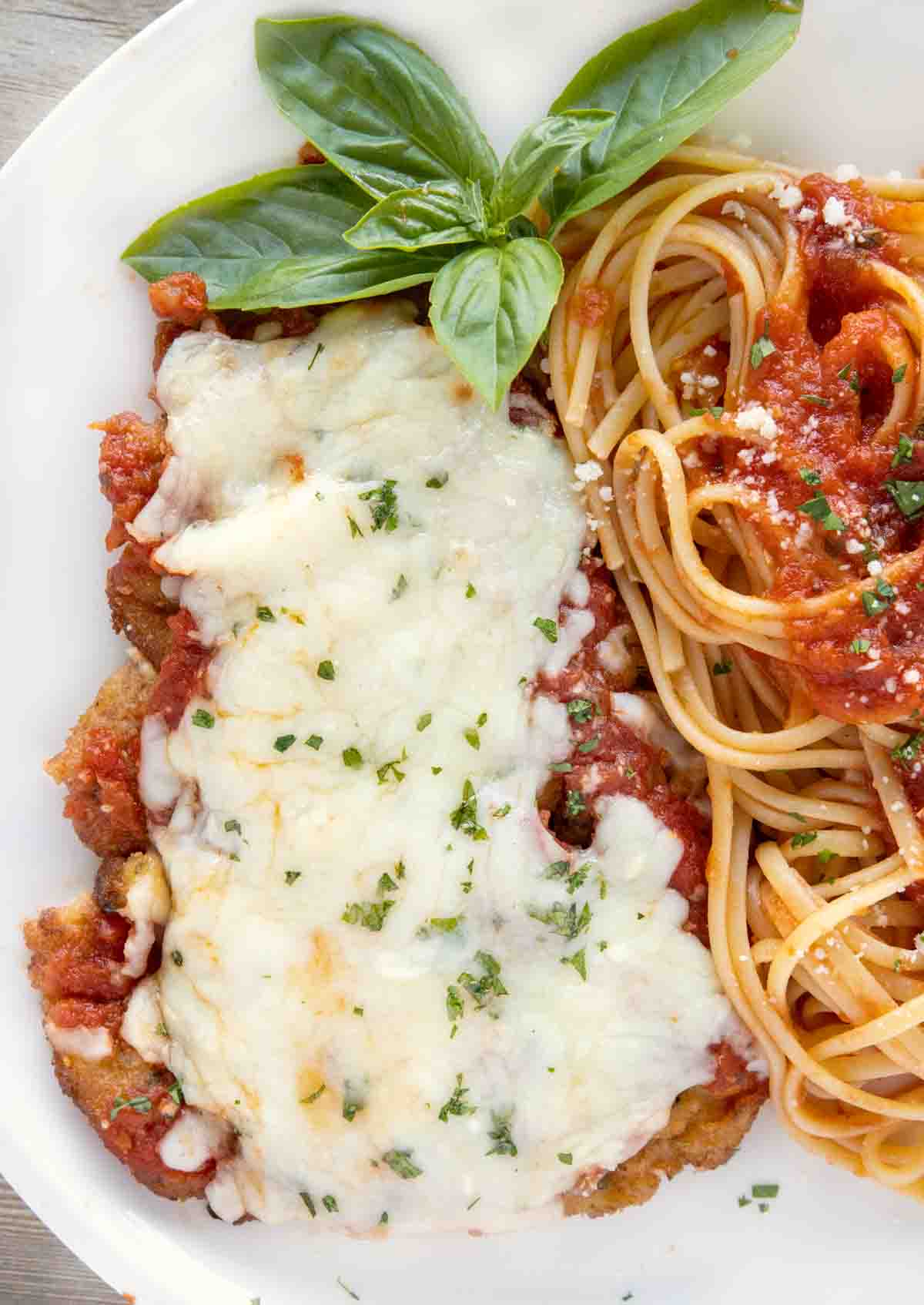 Serve with your favorite pasta and enjoy! Wouldn't your family love to sit down to this delicious Italian-American Classic? I promise my Veal Parm Recipe will bring smiles to your table!
Recipe FAQ's
What cut of meat is veal parm?
Veal cutlets or veal scallopini is used to make Veal Parmesan. Veal is known for its tender texture and delicate flavor and can be purchased in many of the same cuts as beef. You can find veal in many supermarkets as roasts, chops, ribs, ground and cutlets.
What does veal parmesan taste like?
Veal is similar to beef with a milder flavor. Veal is low in fat and high in protein, One of the most popular uses for veal is Veal Parmesan
What is the difference between veal parmigiana and parmesean?
Traditionally, veal parm is served with tomato sauce and cheese. Mozzarella is typically used to make the dish. Although called Veal Parmesan this dish isn't made with parmesan cheese.
More Restaurant Style Recipes You'll Love!